Having spent close to 8 years in the vibrant state of Gujarat, I would like to call myself a Gujarati (not a Gujarati though) I've experienced the vibrant festivals like Uttarayan & Diwali. Dhokla(white), Fafda, had once become my staple diet. Not only these, but I was/am/will be in love with these Gujarati dishes – Kadhi, Khichdi, Undhiyu, Dabeli, Khandvi *drooling* Thepla, Khakhra to name a few. Irrespective of which city I'm in, I often try to look for a Gujarati restaurant. Similarly when I moved to the city of Nizams, I did find one in Koti – the market hub of Hyderabad. I guess I haven't blogged about it though. Continuing the tradition, I met a Gujarati person last week who told me about Gujarati Mess in Gachibowli. The reviews on Zomato were pretty good, and hence were the expectations. So did Gujarati Mess lived up to its ratings ? Was the food good ? Continue reading my review of Gujarati Mess, Gachibowli below.
Homely Ambience – Sans bling bling
The Mess is opposite to the SLN terminus off the Gachibowli/Kondapur road. It's situated above a ply wood store and easy to spot (if you're a Foodie you'll spot it easily). The restaurant is on the first floor and is a no non-sense simple place. It's basically a 1 BHK flat converted into a mess. The hall and one room are made the dining areas, while the kitchen – uh – is the kitchen. A couple of plastic tables and chairs and few shelves of Gujarati snacks complete the ambience.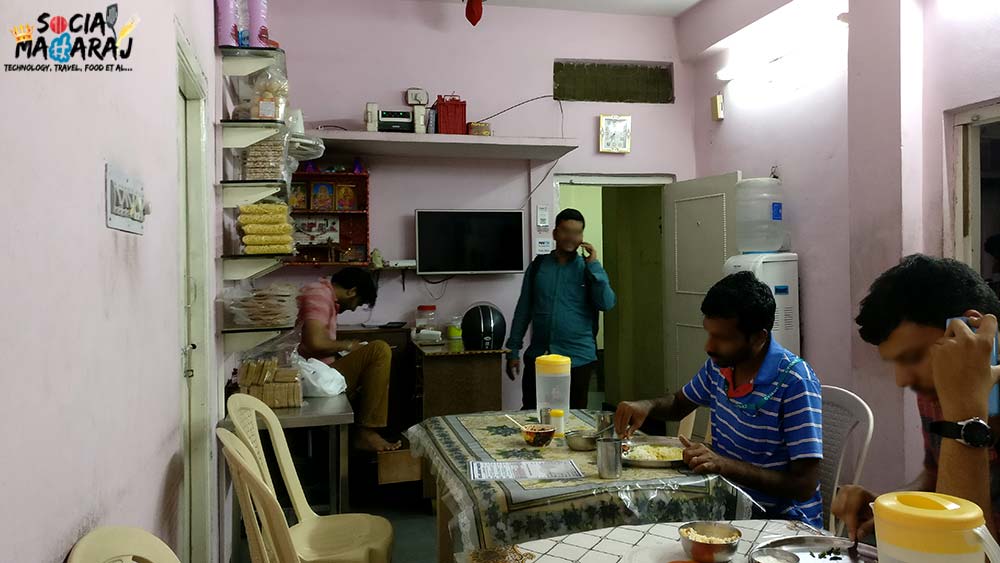 Few things to note is that you have to throw your plates yourself. (reminded me of my hostel days) A couple of things in particular that I didn't like was the owner (a Gujarati) isn't quite interactive and is in his own world. I did try to strike a conversation but was bluntly refused. So if you are a Gujarati and hoping to strike a conversation, I guess you might not have a good experience.
Not So Gujarati Food
The menu which might come across while Goolging or browsing Zomato lists a lot of options. However, that is far from reality when you visit Gujarati Mess. The unlimited combos mentioned in the menu is nowhere to be seen at the restaurant. When asked about it, the server said it was withdrawn long back. So all you are left with are the set combos which have rotating curries and dal. On the day I visited, I wanted one of the combo to be tweaked to my wish, but the owner out rightly rejected the plea.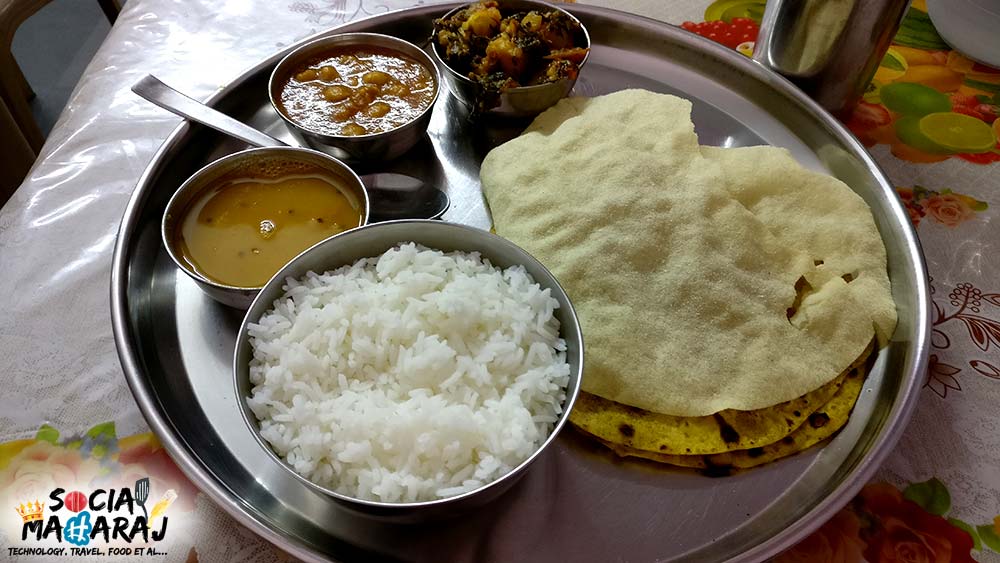 In the end, I went ahead with the Combo 5 – 5 Thepla, Aloo Palak (dry), Chole, Dal, Rice and Buttermilk. (I wanted 3 Rotis and 2 Theplas) The food was quick to reach the table – understandably because most of the items were made. The best part I liked about the combo was that Theplas were given hot and fresh. The food is homely and very simple. However, being a Gujarati restaurant, I hope to have kadhi, sev tamate, Ringna etc. but none of them were available. 🙁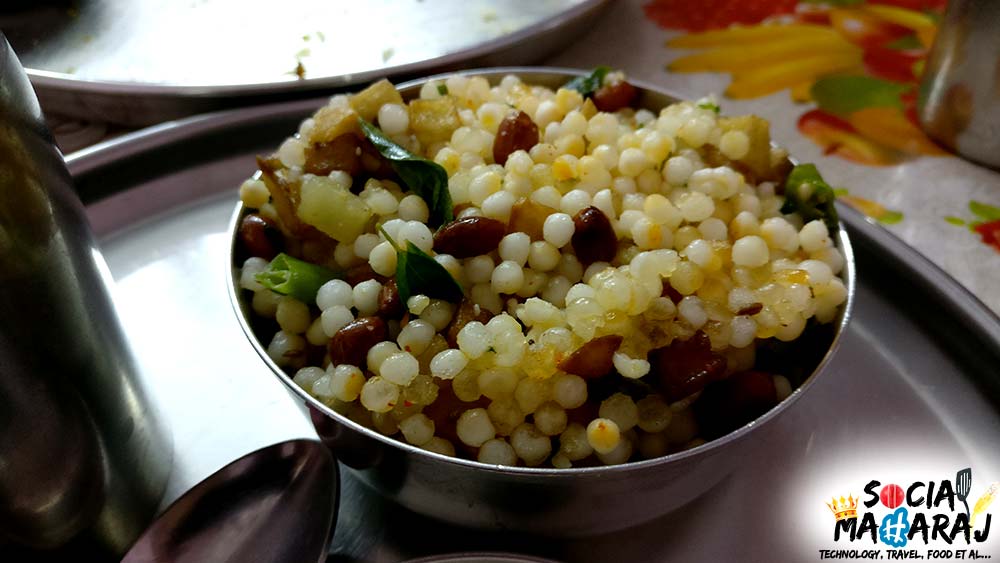 Since the menu isn't expansive, I decided to try the remaining items on the menu too. I decided to order Kadhi Khichdi and sadly that wasn't there on that day. (Why have a menu then ?) Eventually I decided to stick to Sabudana Khichdi. This was good (would have been better if salt was added) The Sabudana Khichdi was authentic and laced with peanuts. Though I had to add salt to it, it did taste good. I liked this one and would want you to give it a try too. A bowl of curd was also provided with this.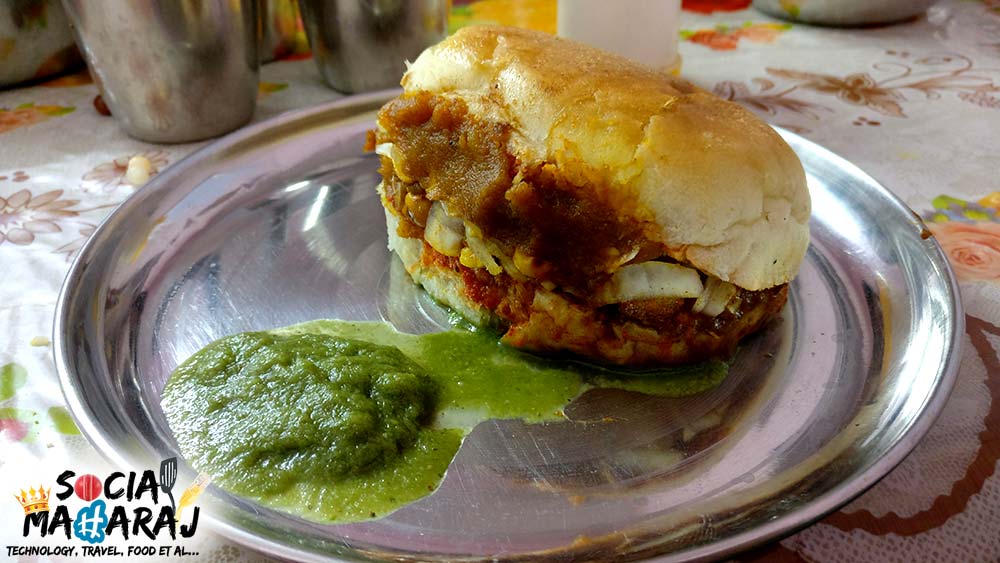 After having Sabudana Khichdi, my eyes stopped at Dabeli. I asked whether that was available and yes it was. Hence I ordered that too. Dabeli was quite good on taste with strong flavours. This was apparently the only dish that night I felt reminded me of Gujarat. This was at par with the Dabeli I had at Chachaji Vada Pav in Sindhi Colony.
Final Verdict: One time visit
Gachibowli in Hyderabad is an area of rich cultural diversity – thanks to the IT parks in the vicinity. And due to this there is a rise in the number region specific restaurants. Last time around I had visited Kolkata House for Bengali food and it was good. Especially the sweets. Gujarati Mess is a similar type of restaurant serving Gujarati Food. The place is simple and so is the food. This is something that you can have daily also. They do have monthly meal options for daily goers. However, Gujarati Mess is a big let down. I never expected Aloo Palak or Chole in a Gujarati thali ! Further the menu which is on Zomato is incorrect and most of the combos have changed.
Overall, it was an average experience. I wouldn't want to go there again. Would rather spend a little more and visit Ohri's De Thali and have an authentic Gujarati/Rajasthani meal. Or even the Jodhpur Wala Food House in Gowlidoddy is worthy every penny ! That's about my views of Gujarati Mess, Gachibowli. If you have been there, share your views in the comments below or tweet to me at @Atulmaharaj.