India is known for its street food. Be it the world-famous Pani Puri or the Pav Bhaji, we all love our street food. Jhaal Muri, Fafda Jalebi, Punugulu, Vada Pav, Dabeli, Raj Kachori, Samosa, and the list goes on. These are few of the most loved street food in India. And every city has that one famous food joint / area that serves up the best. Whether it's the every occupied Chandni Chowk or be it the mid night's Manek Chowk in Ahmedabad, every city has it's own special place for such special food.
One such place known for it's sea of street food joints in Hyderabad is Sindhi Colony. Last weekend I got to checkout the place and I was amazed to see the variety on offer. I'll be posting a separate post about all the places I tried. This post will talk about Chachaji Vada Pav at Sindhi Colony, so here's my review of Chachaji Vada Pav.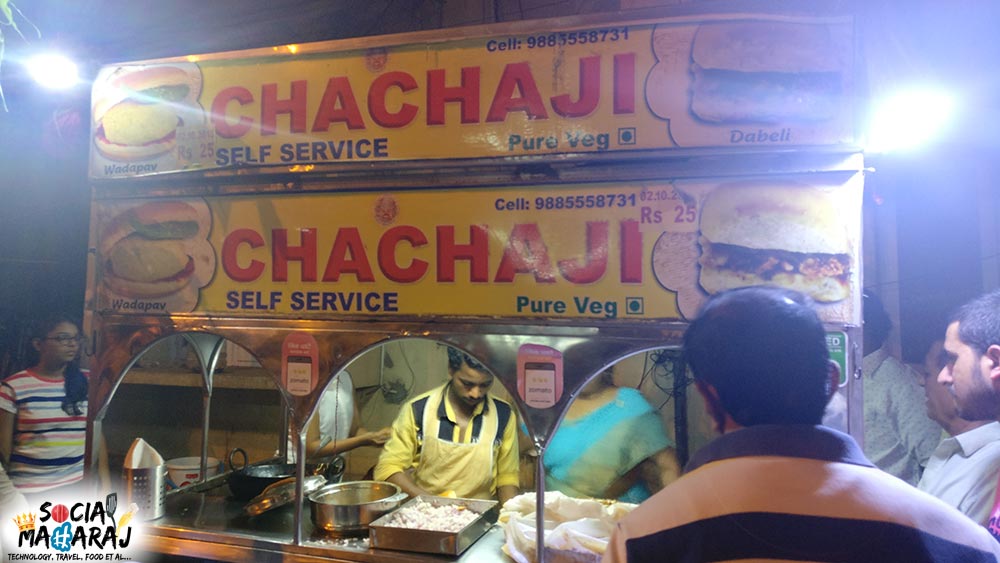 Finding the right food joint in Sindhi colony can be a daunting task. There are so many places that by the time you hop from one end to the other, you are already hungry. Most of the restaurants in Sindhi Colony are off the PG Road that starts from Ohri's Happiness World at one end and ends at Sunshine Hospital at the other. Chachaji Vada Pav isn't that easy to spot. Since it's not a restaurant and just a food cart, on top of that the crowd at the food joint. The stall is run by a couple of people, an aunty who owns the place. The stall has stickers all over to review them on Zomato, Trip Advisor and all other places.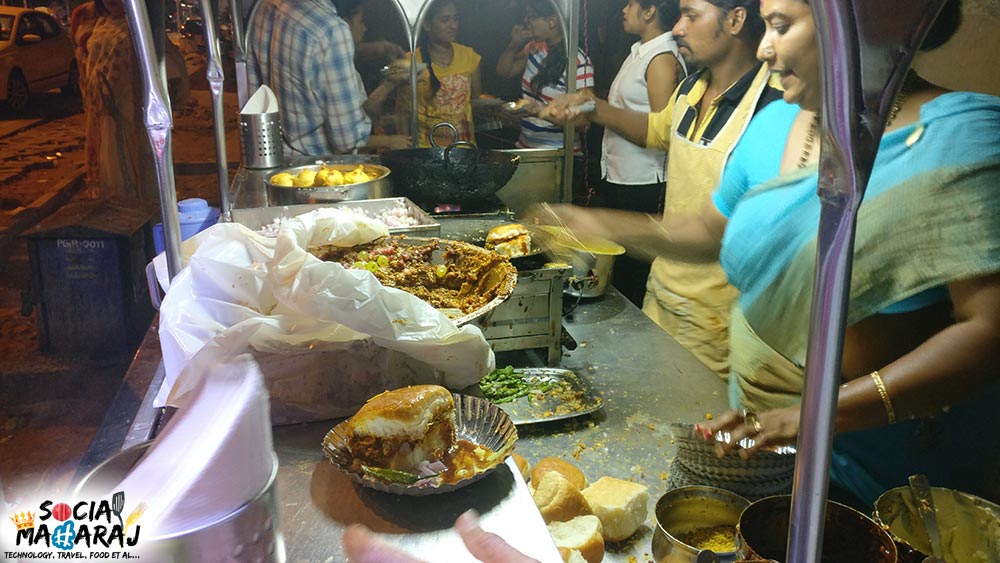 Dabeli and Vada Pav at Chachaji Vada Pav
Chachaji Vada Pav serves just two things – Vada Pav and Dabeli. I was out with my friends and like everyone, most of them were unaware of Dabeli. Since we were a group of 5, we ordered 3 Vada Pavs and 2 Dabelis. Since there was a lot of crowd, it did take some time to get our items. But trust me the wait was totally worth. Vada Pav tends to take slightly more time in peak hours as they will be frying the vadas. The serve both the Vada Pav and Dabeli along with a coconut chutney and green chutney. Yes, you read it right, it's not a typo – coconut chutney with Vada Pav.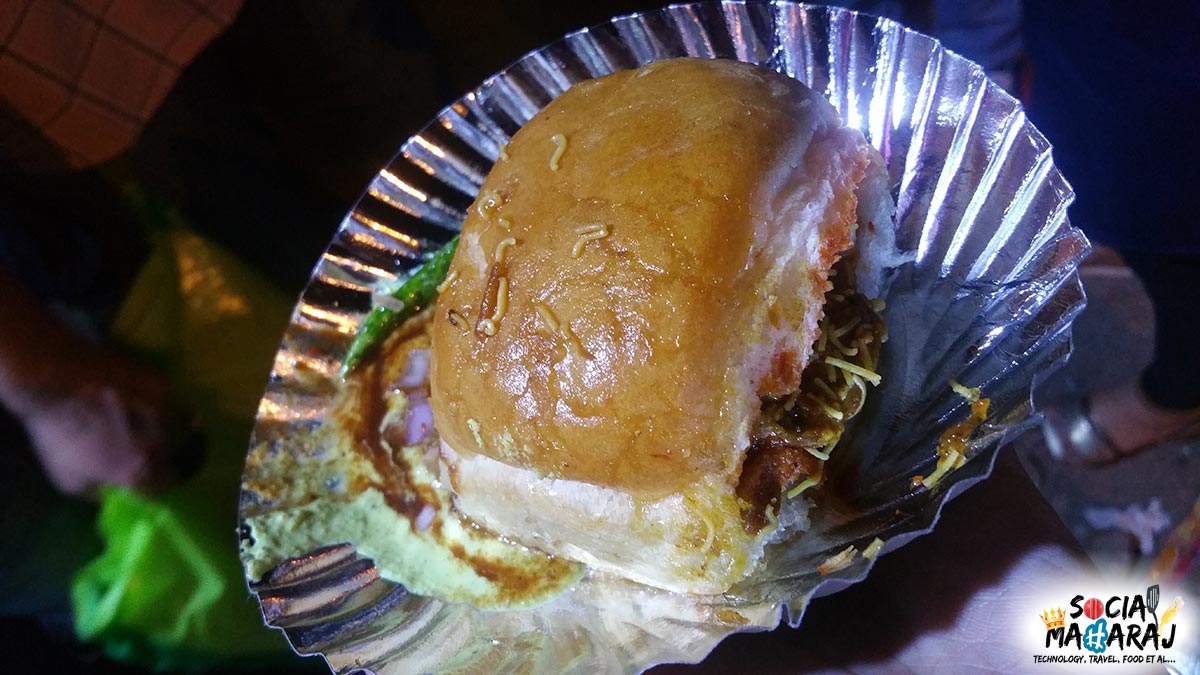 Vada Pav was probably the yummiest one I've had ever in Hyderabad. Not too spicy, the red garlic chutney made the difference. Dabeli on the other hand was a surprise. Didn't expect them to make such delicious Dabeli. It was fresh and the mixture was great on taste. We totally enjoyed Vada Pav and Dabeli at Chachaji
Chachaji Vada Pav – Must Visit
Priced at Rs 25 each, both Vada Pav and Dabeli are the stars at Chachaji. Awesome and close-to-authentic taste, Chachaji has done total justice to their reputation. Chachaji Vada Pav is well known in the area, and we learnt that after trying out their dishes. The find a competitor in Bombay Chat just across the road which is pretty crowded too. But for this time, we tried only Chachaji, next time it will be Bombay Chat. So if you haven't been to Chachaji's, make sure you plan a visit soon !
Bon appetite !