Going out for dinner on a weekday isn't very common for me. Those who are around me would know that. However, last week my foodie friend called on my and invited for dinner at Pita Pit Hyderabad's Jubilee Hills outlet. At first I was skeptical because I had few high level meetings at work so wasn't sure if I would be able to make it. Nevertheless, I made it to the location. Pita bread and hummus is a combination that is popular across the globe. However, the folks at Pita Pit have taken it to the next level with their offerings. So this is going to be Pita Pit Hyderabad Review.
Pita Pit Hyderabad – Jubilee Hills Ambiance
I was at the Jubilee Hills outlet which is in the same building as Smoky Pitara and next to Tatva. This outlet of Pita Pit in Hyderabad is small but it's a well lit and bright place. The space also has a small Apsara ice cream outlet at the entrance. For a Food Blogger, good lighting is a boon and this was exactly that. Quirky quotes on the walls and a nice seating was perfect for the night. Pita Pit is somewhat like Subway, so you can choose your fillings. Further, they have an open counter so you can see what's cooking ! Overall, the restaurant is a good and you can spend some time there.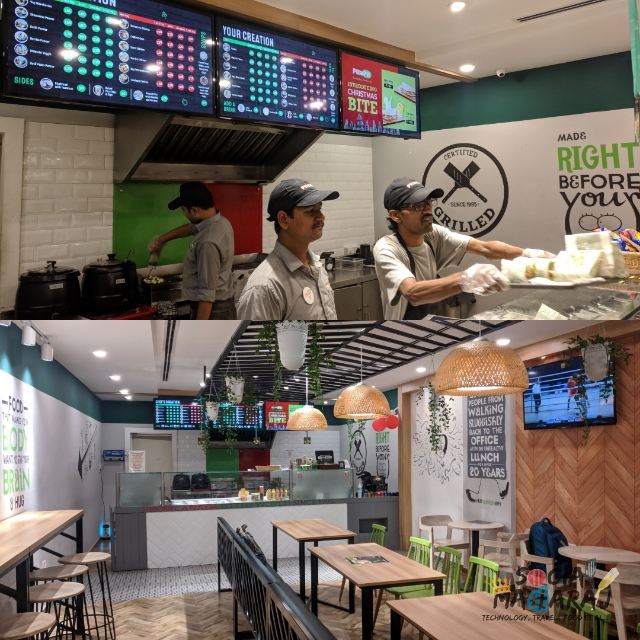 Food at Pita Pit – Review
We had a variety of items lined up on that night. From Wraps and Salads to chips and drinks. After a tiring day at work, who wouldn't want to gorge on such delicious dishes ? There was a good mix of vegetarian as well as non vegetarian foodies and so was the menu.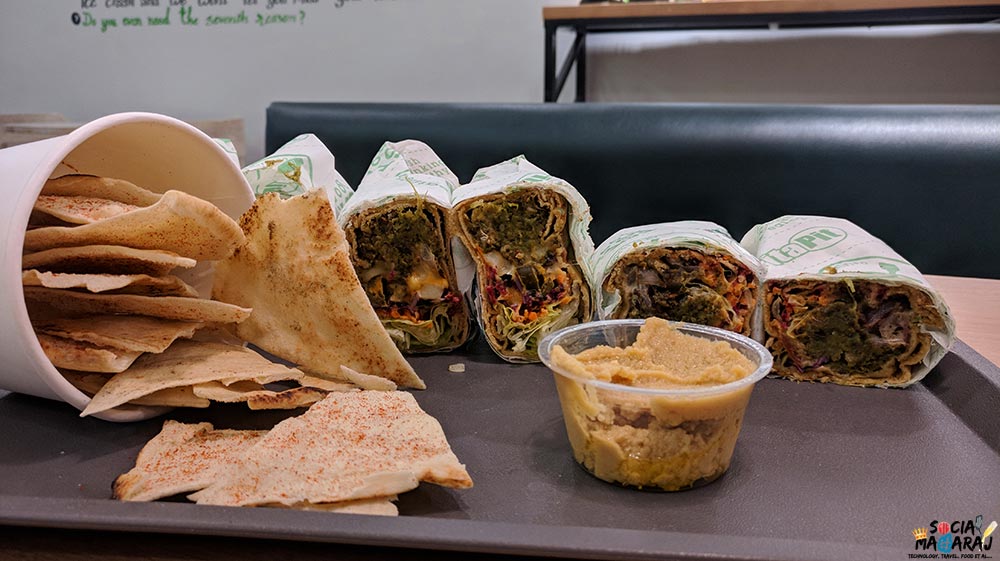 Pita Bread Wraps
The first thing that we tried were the Pita Bread wraps. I've eaten wraps / rolls mostly made from a typical maida roti, but this was different. Pita bread is slightly thicker and chewy. We started of with the Shawarma Paneer which was Paneer along with pink cabbage. The Paneer was nicely done and was soft. The sauces too were in the right amount. We also had Falafel Wrap. Me being a big fan of Falafel, was slightly disappointed with this one. The Falafels were sort of bland in my opinion. Paneer Kathi again was a veggies + Paneer offering which was good. Of all, Paneer Shawarma was the best. They also serve it with Pita Chips which are quite healthy and delicious.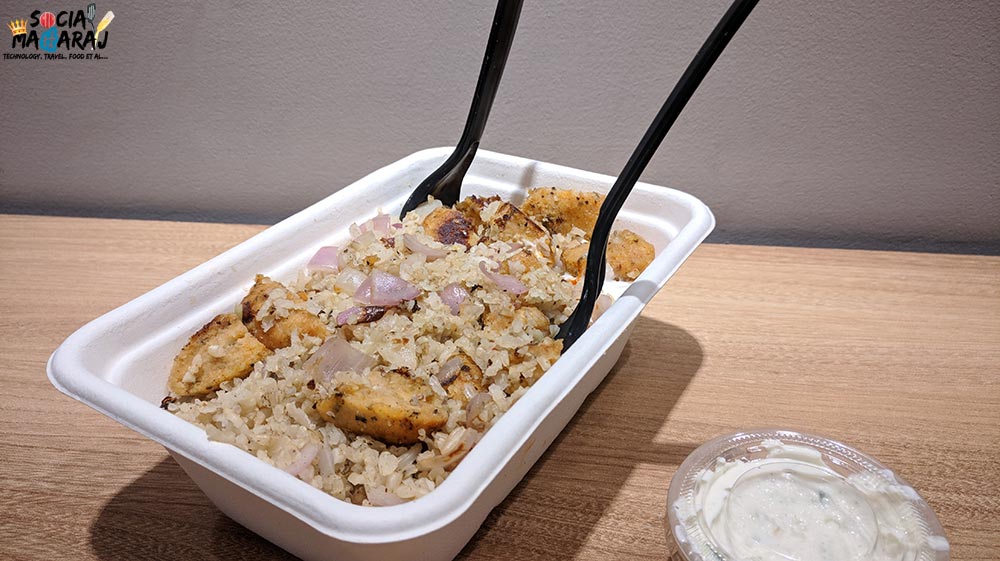 Salads – the new trend
Few years back salad meant Onions and Tomatoes Today it's a completely different story. You anything and everything in a salad. And Salads are becoming a meal all together. For vegetarians we had two salad offerings here: Veg Manchurian and Harissa Veg with Brown Rice. The Manchurain salad was basically chunks of Manchurian topped over corn and other veggies in a mix of sauce. It was average, maybe I didn't like the sauces. The other Harissa Veg with Brown rice salad was amazing. The choice of default sauces with the ingredients were great. Would recommend this for sure.
Final Verdict: Love Pita Bread ? Visit Pita Pit Hyderabad
Pita Pit is expanding their operations in India for quite some time now. They have entered Hyderabad and this one of their outlets in Jubilee Hills. They are one of the well known brands in Canada and I'm sure they would do well here. Their USP is obviously Pita bread based dishes. The best part is that you can customize them like a Subway sub. They use fresh ingredients and the choices of sauces is also good. Overall, I had a good time at Pita Pit. Few hits and misses, but the Paneer Shawarma was delicious and filling. Would recommend this and Harissa Veg Salad along with Pita Chips and Cold Coffee for a complete meal. What are your thoughts? Are you a big fan of rolls/wraps like me ? Mention in the comments below or tweet to me at @Atulmaharaj