"What are your hobbies?" a harmless question that you might have come across several times in your life. Right from the time you started going to school to the time the HR interviewed you at work, hobbies have been a familiar question. The answer to this typically goes like "I enjoy…" followed by your hobbies. I enjoy traveling, eating out and blogging along with leading an active lifestyle.
The answer is as simple as the question, but do you know that there are a lot of people who aren't able to follow their passions due to allergies? In fact, almost 50 Mn people in America alone have experienced various types of allergies each year.[1] However that doesn't mean you can't lead an active lifestyle in spite of allergies.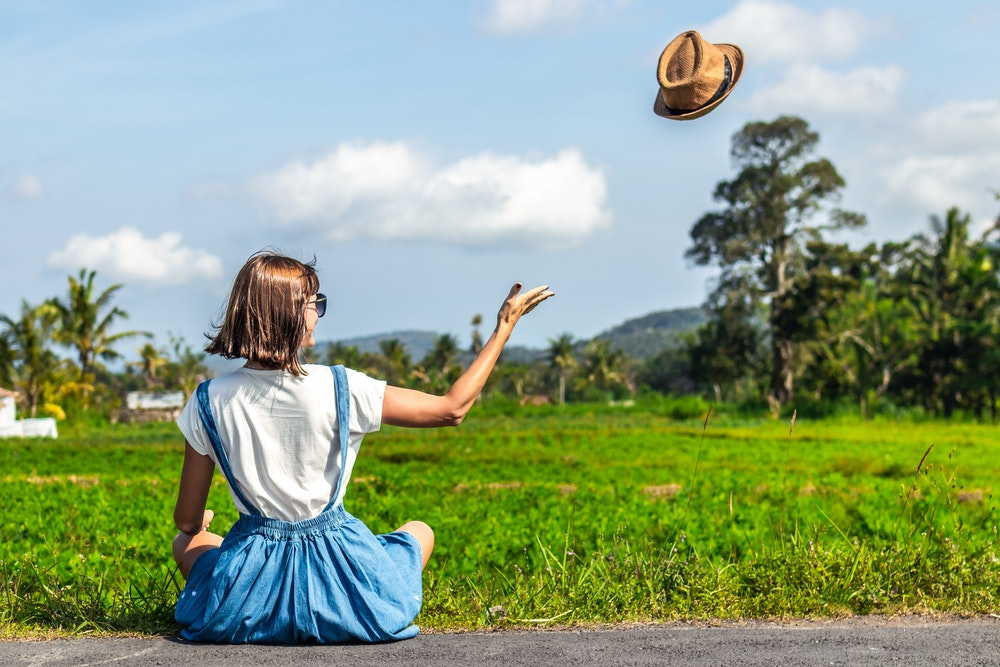 Decoding Allergens and Allergies
Simply put, allergies are a form of response by our bodies to foreign substances that are typically not harmful. And these foreign substances are called Allergens. Allergens can be anything from dust mites and pollen to peanuts and pets. They are usually categorized as Indoor and Outdoor allergens. These allergens can trigger allergic reactions like sneezing and runny nose to more serious ones like difficulty in breathing and loss of consciousness. [2]
So if a person is allergic to pollen, his traveling will be affected. If a person is allergic to peanuts, eating out would be difficult. But that doesn't mean that it's the end of the world for them ! It's quite possible to lead an active lifestyle in spite of allergies. Read on to find out how.
3 ways to active lifestyle in spite of allergies.
Leading an active lifestyle is the key to healthy living. Like I mentioned earlier, there are a lot of people who have allergies, does that mean they cannot lead an active lifestyle?
A few weeks back I found myself attending a live session on Facebook, where Malaika Arora was talking about her allergies and how she coped with them. That's when I was enlightened with the fact that people can lead an active lifestyle in spite of allergies.
Know your Trigger
First and foremost you need to zero-in on to the allergen or the trigger that activates your allergic symptoms. Often, one might ignore the occasional burst of sneezing and coughing thinking that it's a one-off instance. However, you don't know when that occasional sneeze would prevent you from doing your favorite things and lead an active lifestyle.
Hence, it's important to know your trigger. Seeking professional medical advice here can do a world of good. Don't simply Google for your symptoms because it may be misleading.
Be prepared & take precautions
Once you have identified your trigger, the next step is to take precautions or be well equipped. The safest bet would be to stay away from your trigger or the allergen. For instance if you are allergic to pollen, there are apps that help you track pollen so you can plan your daily run accordingly.
If you are allergic to peanuts, you can avoid eating foods that have it or are made in a facility where peanuts are also processed.
Don't underestimate the importance of medication
There are medicines that doctors prescribe to ease the symptoms of allergies. Many antihistamines are non-sedative and safe. There are decongestants and allergy shots for allergy management. Make sure you carry your medicines with you always.
Yes we can lead an active lifestyle in spite of allergies
Lastly, I feel there's nothing that we can not do. As the saying goes "Where there is a will, there is a way", if you are determined to fight your allergies, you eventually will beat them.
It's all about eating healthy and right, having regular physical activity and following all precautions related to allergens that will help you manage your allergies. If you are allergic to something, I'm sure you would have got a good understanding of how to lead an active lifestyle in spite of it. So the next time when someone asks you what your hobbies are, make sure you list all of them.
How else do you think people can lead an active lifestyle in spite of allergies ? Mention your thoughts in the comments below or tweet to me at @Atulmaharaj or DM me on Instagram.
Know all about allergies and their management here.
Disclaimer: The views expressed in the blog content are independent and unbiased views of solely the blogger. This is a part of the public awareness initiative supported by Sanofi India. Sanofi India bears no responsibility for the content of the blog. One should consult their healthcare provider for any health-related information.
References: