The pandemic has had a tremendous effect on our lives. Our movement was restricted, we were not able to meet people we met everyday and had to be confined within the boundaries of our homes. Keeping all the negative effects of the lock down aside, there's a lot of good things that the lock down gave us. We are now spending more time with our families. Working parents are getting time to spend with their children more while working children are getting time to spend with their parents.
Apart from this the entire work from home culture has allowed people to do a lot more. From trying out new things to following their hobby, a lot is happening now and most people are happy with it.
One thing that the lock down allowed me to do is cooking. Thanks to it, I'm finally getting time to spend in the kitchen. Maharaj is finally in the kitchen. I learnt cooking back during my hostel days in school so it's nice to cooking again.
During the lock down I've consciously made efforts to eat healthy and stay fit. Apart from doing the Cult Live Classes daily, I'm also eating healthy. Yesterday I posted a photo of kebabs and the response was amazing. And hence I decided to share my version of Rajma Soyabean Kebab Recipe.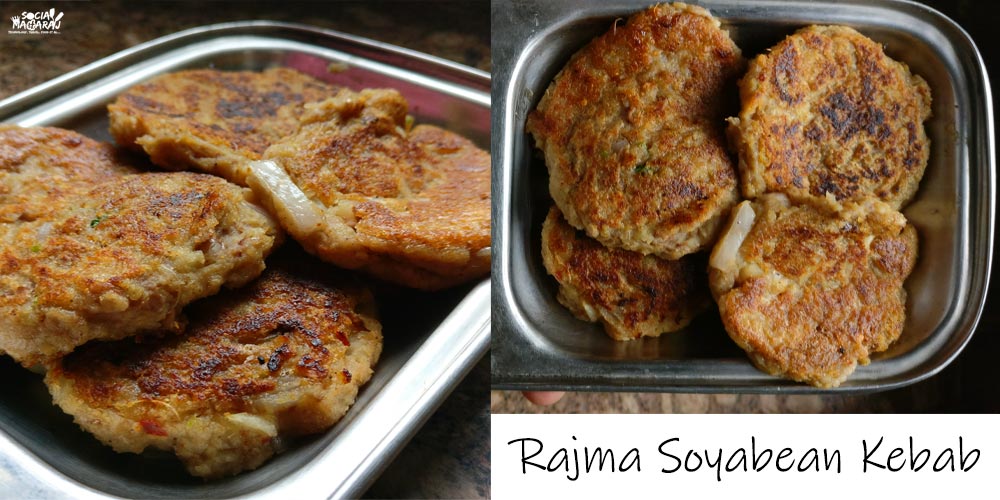 Healthy Vegetarian Protein Rich Kebabs
Kebabs are often made from minced meat. However, thanks to the innovative chefs we now see Hara Bhara Kebabs, Bhutteyan de Kebab (picture below), Veg Galauti to name a few. Further, for vegetarians, the sources of proteins are quite less. Hence we need to rely more on external sources like protein drinks and shakes.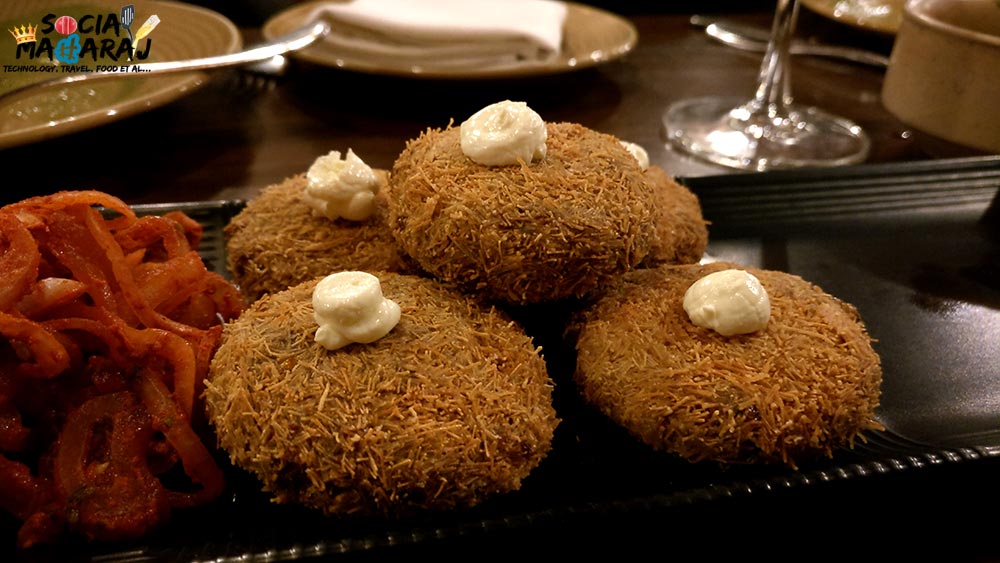 However, as they say in Hindi "Dhoondhne se toh bhagwan bhi milte hai" (You can even find God if you search) Our very own dals are a rich source of protein. Rajma, Chana, Chole, Soyabean are some of the readily available pulses that are protein rich.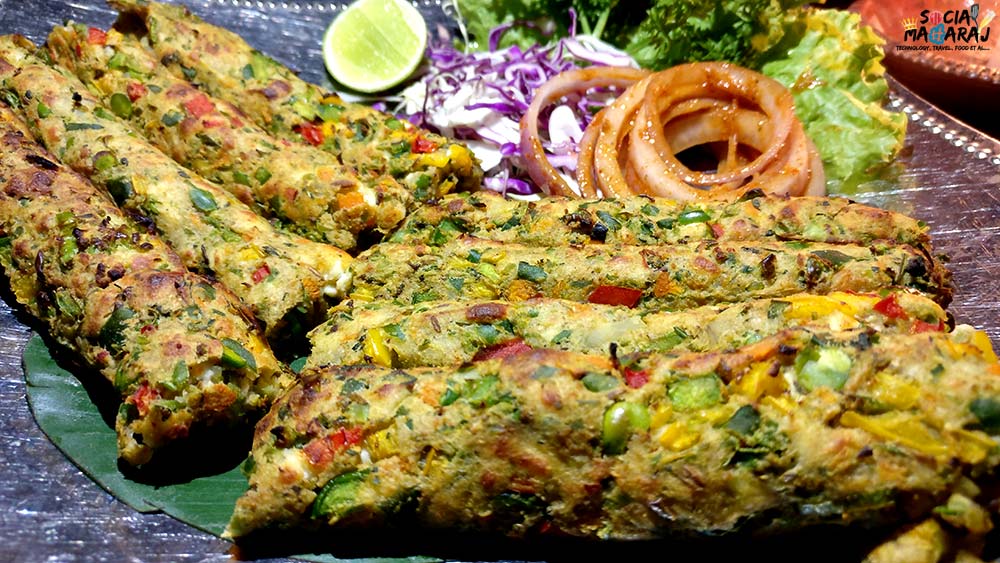 I'm a fan of kebabs, and being a vegetarian, I often find the variety to be less. Hence yesterday I along with my mom made these healthy vegetarian protein rich Rajma Soyabean Kebab. Here's how its done.
Rajma Soyabean Kebab Recipe
Ingredients
1/2 Cup Boiled Rajma
1/4 Cup Moong Dal (soaked for 2 hours)
1/2 Cup Soya Chunks
2 Tbsp roasted Besan (can even use cornflour)
1 Tbsp Ginger Garlic Paste
2 Green Chilies finely chopped
Chaat Masala
Salt to Taste
Process
Rajma Soyabean Kebabs recipe starts by taking a bowl and adding boiled Rajma, Moong Dal and Soya Chunks. Steam all these for 10-12 mins so that they become soft.
In a mixer grinder, add these steam pulses, ginger garlic paste, finely chopped green chilies and grind. Make sure the paste isn't too fine/smooth.
In a bowl, add this ground paste and roasted besan powder.
Add salt to taste.
Make small patty and slow cook/roast on a fry pan with less oil.
Roast till the outer layer becomes brown and crisp
Serve in a plate and sprinkle Chaat Masala and have mint chutney and onion rings to go with.
Are you eating healthy during lockdown ?
Ever since the lock down was kicked in, I changed my eating habits. Considering that most of my time will be spent in front of the laptop, I had to make some changes. Rajma Soyabean Kebab is one of my favorite dishes which is healthy and is a good amount of protein. This Rajma Soyabean Kebab recipe can be made more healthier by adding roasted oats to the paste.
Hope you found this Rajma Soyabean Kebab recipe helpful. Do try this out, share your photos on social media and tag me 🙂 So, the question is, are you eating healthy during lock down ? Mention your answers in the comments below or tweet to me at @Atulmaharaj or DM me on Instagram.