While both Mc Donald's and Vada Pav were founded around the same time, there's a cult for each of them. While McD is popular in the west, the desi Vada Pav (or any desi burger) is loved by all of us. I'd prefer a Vada Pav any day. Desi burgers are a notch above all thanks to our exotic masalas and flavors. In Hyderabad specifically, we have quite a few options when it comes to desi burgers. Shalimar Tiffins is one of them serving their famed tawa burger. Chachaji is another one serving delicious Vada Pavs.
But what if I told you that there's a new place in town that serves Desi burgers with a Hyderabadi twist? Yes, Deccan Burgers have launched their services in Hyderabad and how are they? Read on for my Deccan Burgers Review.
Deccan Burgers Review
While all of us are obsessed with 'Shadi ka khana', Hyderabadis are a cut above. Be it the Biryani or Salan, we just love Shadi ka khana. Keeping that in mind, some creative folks decided to give our desi burgers the Hyderabadi twist giving birth to Deccan Burgers.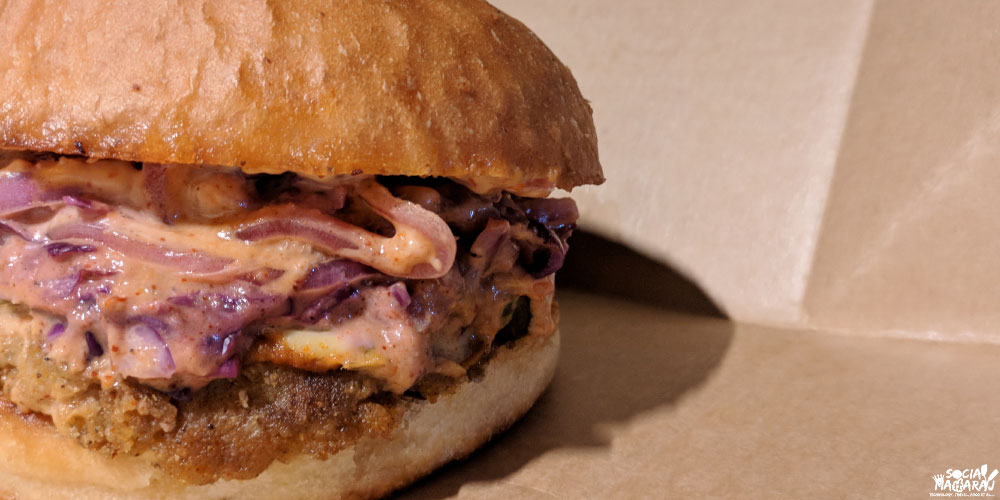 Deccan Burgers is a delivery-only restaurant and operates out of Financial District/Manikonda in Hyderabad. They are available on Zomato as well, however, Zomato doesn't deliver it to far off areas like mine. But the good news is that you can reach out to the team at Deccan Burgers on Instagram and see if you can have one delivered to your place wherever you are. Though they may charge an additional delivery fee.
What's on the menu
The menu at Deccan Burgers is fairly simple with a list of vegetarian and non-vegetarian burgers on offer. They also have Sandwiches and Sliders as sides, but burgers are what their USP is. Their classic Hyderabadi twists are Shadiwala Burger, Mirchi ka Salan Burger and OMR Burger. Each of these variants is available in vegetarian, chicken, and mutton as well.
They also allow you to add extra addons in form of extra patty and cheese. However, the burger that was sent to me was a custom one that the team had prepared. It was a Paneer burger with their Hyderabad twist to it.
My Deccan Burgers Review
Though the burger was delivered from the other end of the city, I was quite happy with the packaging. The burger was neatly wrapped in aluminum foil housed inside a sturdy box. If you're expecting fries, ketchup sachets, you might be out of luck.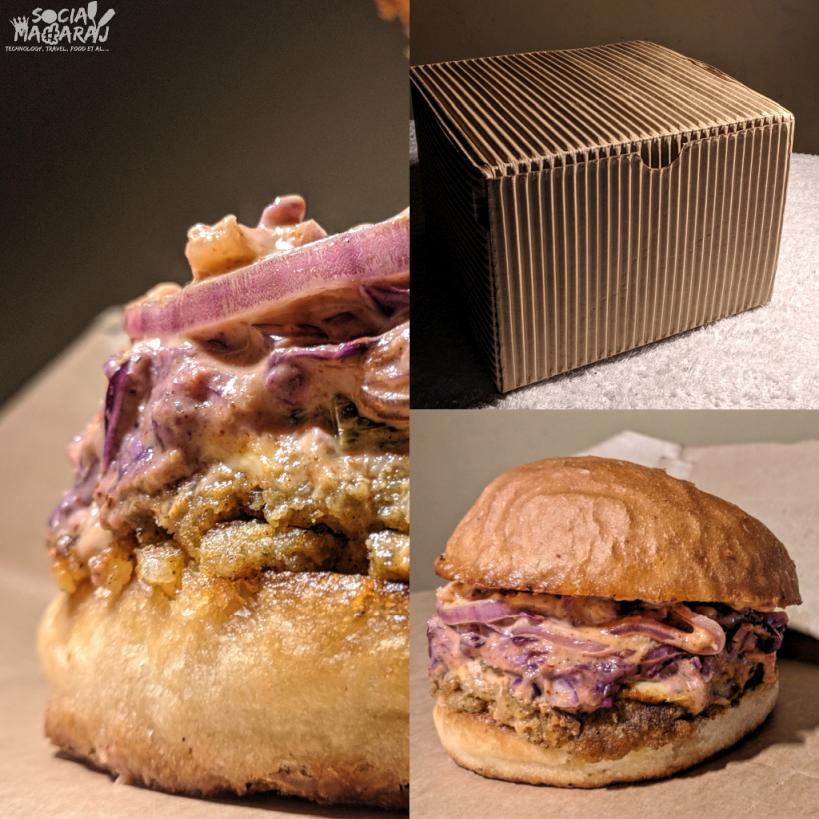 The burgers by Deccan Burgers are fully loaded. There's a generous amount of sauces, greens, and cheese apart from the patty. Their sauces are unique and that's what gives the burgers a Hyderabadi Twist. It wasn't like the ones that are loaded with tomato ketchup or some random tangy sauce. The whole mix was different and a hatke take on a burger.
The patty on the other hand was quite flavorful but sharp on taste. I won't say it was spicy, but it was sharp for sure. Most of the items in the patty were mashed so was tough to identify the ingredients. The buns could have been a tad softer though. Nonetheless, the patty along with the sauces and veggie made a great combination. Compared to the videsi burgers, these burgers are worth a try!
Final Verdict: Try Deccan Burgers for a twist
Being a desi burger fan, I truly enjoyed Deccan Burgers. The burgers are enough for one person and a satisfying one for sure. Priced at about ₹250 for a vegetarian burger, the burgers from Deccan burgers will leave a lasting taste. Though, more variety on the vegetarian burger could have been the icing on the cake.
Nonetheless, if you are craving some burgers, give Deccan burgers a shot. I'm sure you won't regret it. That's about my Deccan Burgers review, hope you found this helpful. Are you a videsi burger fan or a desi burger fan? Let me know in the comments below, tweet to me @Atulmaharaj, DM on Instagram or Get in touch with me.