The monotony that has come with the pandemic has been overwhelming to deal with. Cooped up in my room for months on end with no place safe to go, the fatigue and cabin fever has been especially difficult to come to terms with. And in addition to this, losing a firm grip over a healthy work-life balance had me at my wit's end.
This is my story, but I'm sure many others are feeling the heat as well. While the whole of India is visiting Goa, my friend decided to do a weekend trip to Tirunelveli.
Tirunelveli or Nellai is a major city in Tamil Nadu. Even before I could think, he booked a safe and sanitized car rental in Tirunelveli with a driver to drive around for a much-needed break. Intending to return on the same day due to safety precautions, he decided to make the most of his time in this ancient temple town of Tamil Nadu. 
How to reach Tirunelveli
Tirunelveli is well connected by road, air, and rail. The nearest airport and railway station are Tuticorin Airport and Tirunelveli Junction respectively. Tirunelveli is about 1000kms from Hyderabad and about 600kms from Chennai. Considering the pandemic situation, my friend opted for a road trip to Tirunelveli.
Based on my previous road trips to Chennai, Coimbatore, and Ooty, I assume that the roads are pretty good in that region. Plus if you are interested in history and architecture, a weekend trip to Tirunelveli is perfect.
Places to visit in Tirunelveli
Taking a trip to Tirunelveli is like going back some 2000 years in time. This ancient temple town has perfectly preserved the heritage and culture of the Tamil people over these years. Exploring the town is nothing short of a soulful experience, for the impressive ancient architecture and spirituality still preserved in every nook and corner
My friend was patient enough to share some pictures and stories from his visit to the temple town of Tirunelveli. If you are looking for places to visit in Tirunvelveli, here are some places you must visit:
Kanthimathi Nellaiappar Temple
This temple is one of the biggest and also one of the most sacred ones in the temple town of Tirunelveli. Believed to have been built 2,500 years ago, it is one of the 5 Shiva temples that have 5 Sabhas or performance halls in Hindu Mythology. According to the Hindu scriptures, Lord Shiva danced in these Sabhas. All 5 halls have something interesting to offer, but the one with one thousand pillared hall and the musical pillars are worth a visit.
Nava Tirupathi Temples
There are temples in Tirunelveli that are dedicated to all 9 planets in the solar system. The presiding deity in these temples is Lord Vishnu and they are all situated 10 km from each other. Do add them to your list the next you visit Tirunelveli for they are the most interesting temples in town.
The Krishnapuram Sculptures
There are a lot of Krishna sculptures around the town and they are unlike any others you might have seen before. The Venkatachalapathy temple has the most impressive Krishnapuram sculptures as well as impressive architecture. These sculptures have stood the test of time and live to narrate the life of the Tamil civilization. These stories are in fact immortalized impeccably in the Krishnapuram statues.
Manjolai
Manjolai is a hill station in Tirunelveli perfectly safe even during the pandemic. It is a great place to head to after months of staying indoors. The fresh air, pleasant weather, and lots of tea make it a perfect destination to relax and rejuvenate in the lap of nature. Manjolai is famous for tea plantations and the most famous pick here is Bombay Burma Tea Estate. The place will remind you of tea estates in Coonoor. A tour of the tea plantation is highly recommended which affords stunning vistas as you make your way through the perfectly manicured and well-maintained tea estate.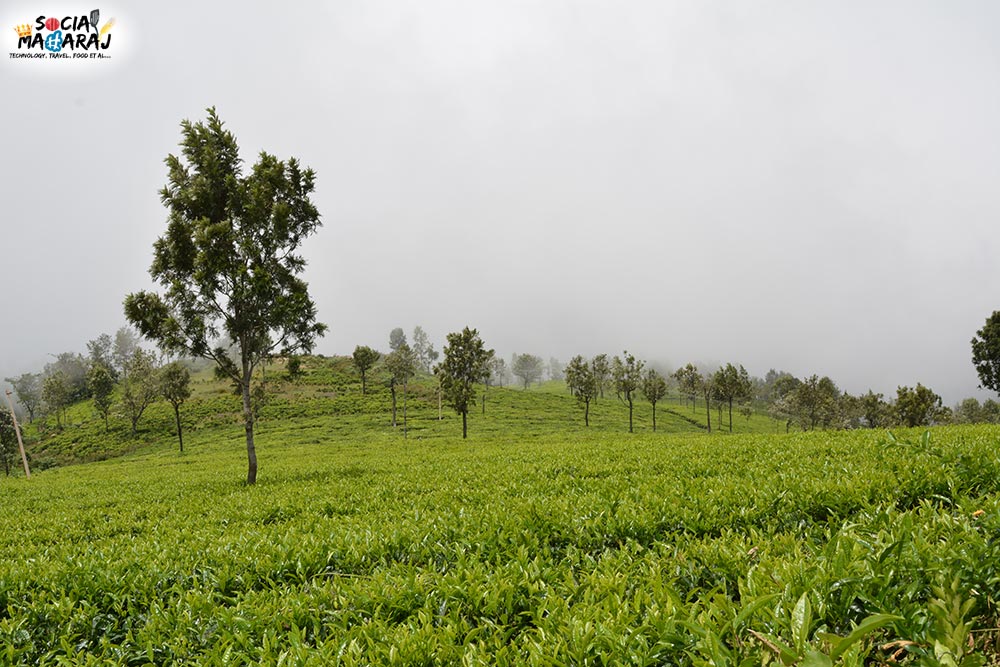 Given how most of us are looking to connect with nature and our inner self, a soulful trip to this part of south India can do wonders. The temples have a calming effect and the purest touch of nature breaths fresh life into anyone, something we all could use now.
There are quite a few temple towns in South India that have so much to offer to their visitors. Which ones have you visited? Let me know in the comments below or Tweet to me @Atulmaharaj, DM me on Instagram, or get in touch.