So after exploring Ooty for a day and a half, it was time to experience the small town of Coonoor. As I said earlier, coming to Ooty and not experiencing the Heritage Nilgiri Mountain Railway isn't something to boast about. Well, yes I didn't get to see the Steam Engine but yet I did experience the bliss of the 1.5 hr train journey from Ooty to Coonoor. Continuing from where I left off in the last post, there are a lot of places to visit in Coonoor but it all depends on how much time you have on your hand. The first place we visited was the Tea Gardens in Coonoor.
Lush Green Tea Plantation in Coonoor
Not too far from the city center is the famous Tea Plantation in Coonoor. This is a stretch of almost 5-10kms of lush green Tea estates. The one that we visited was owned by a private firm (the guide told us that all of the estates we visited were owned by the famous Bollywood actress Mumtaz) There was a free 'tea-gyaan' talk on tea leaves and how to prepare tea. This was quite informative.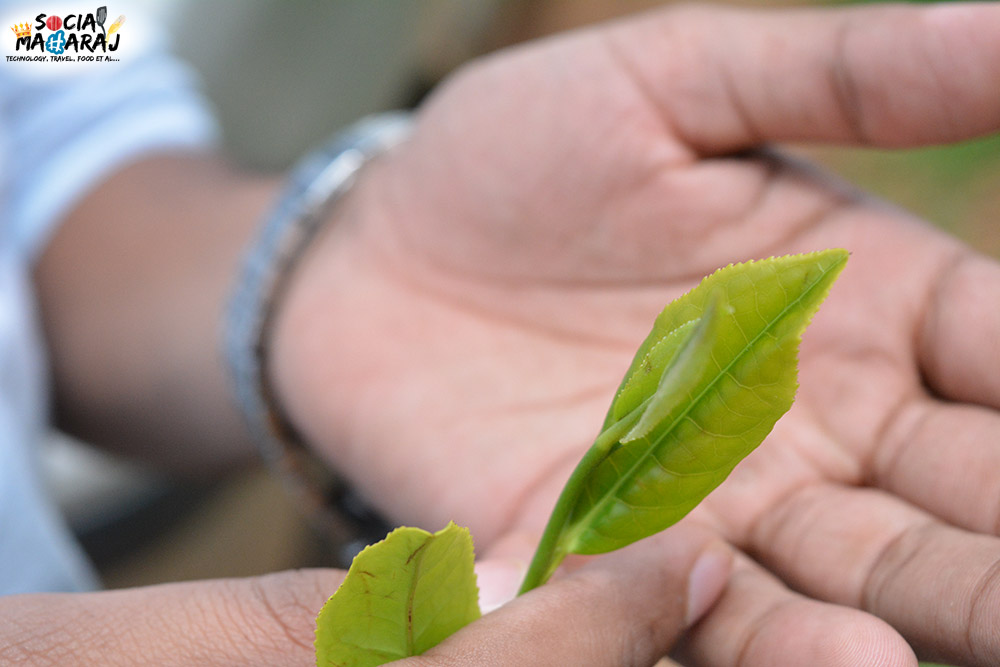 Later on we were left to explore the Tea Gardens and click some amazing photos. The weather here is awesome and unpredictable. Within no time the entire place is covered with a blanket of clouds. The view from the Tea Garden is simply amazing and a perfect place to master photography skills. There's also a tea shop opposite to the tea gardens where you can taste tea and purchase if you want to. Also from these tea gardens you get a wonderful view of Sleeping Lady mountain. (I wasn't able to figure it out though)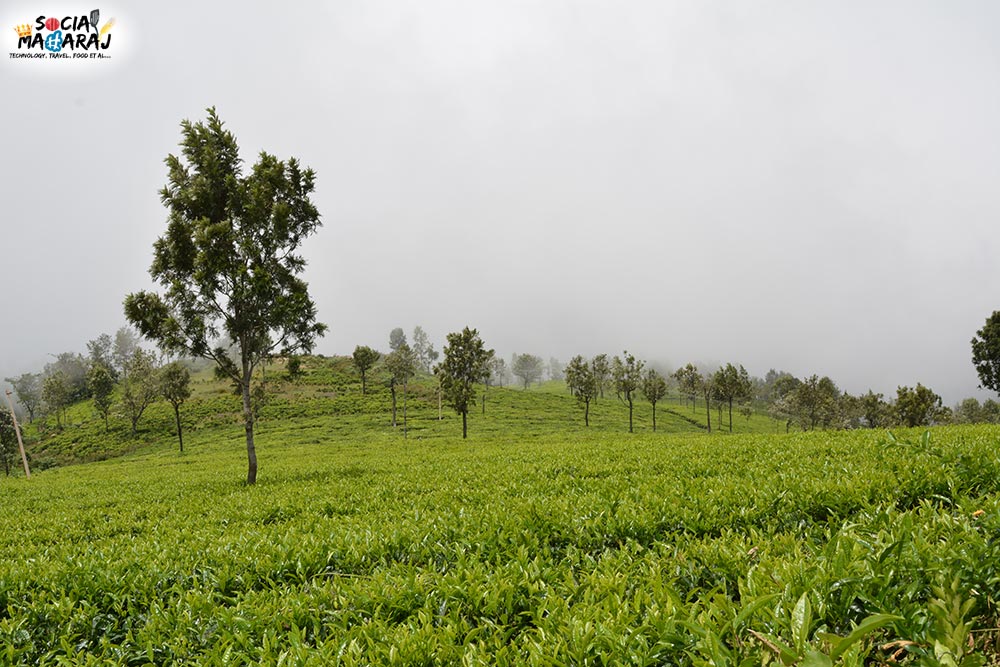 On the way from the garden we visited a small shop that sold essential oils and perfumes. We were shown how actually oil is extracted from leaves and the entire process was explained. It reminded me of my class XII Chemistry experiment of 'Extraction of essential oils' We did follow a similar process back then. The perfumes don't have much variety but aren't too costly either.
Dolphin's Nose and Catherine Waterfall
Dolphin's Nose is another view-point of tourist interest in Coonoor. About 45mins drive from the Tea Plantation is this wonderful view-point. On the way, one can get great view of the Sleeping lady mountain. If you are in you personal vehicle or hired a cab, do stop on the way to capture some amazing photos.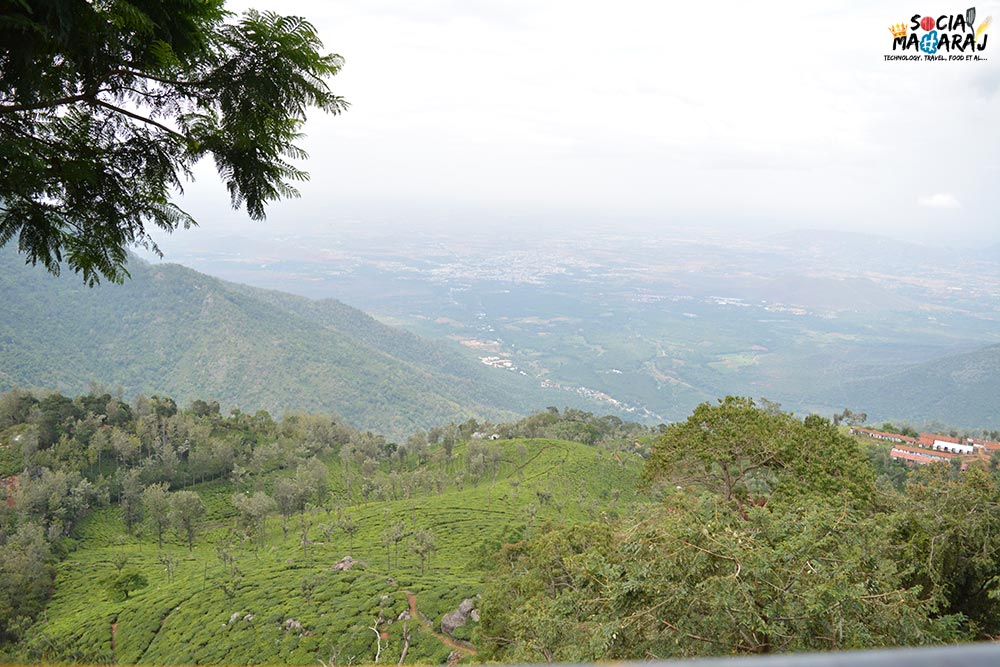 Dolphin's nose is once again a crowded spot. The place is known because the peak resembles a Dolphin's nose. Just like an observatory at Dodabetta Peak in Ooty, there's one here too. One can get a good view of the Catherine waterfall from here. Also, the place provides a great view of Coonoor. There's telescope available on pay to get a better view. Also, beware on monkeys all along the way.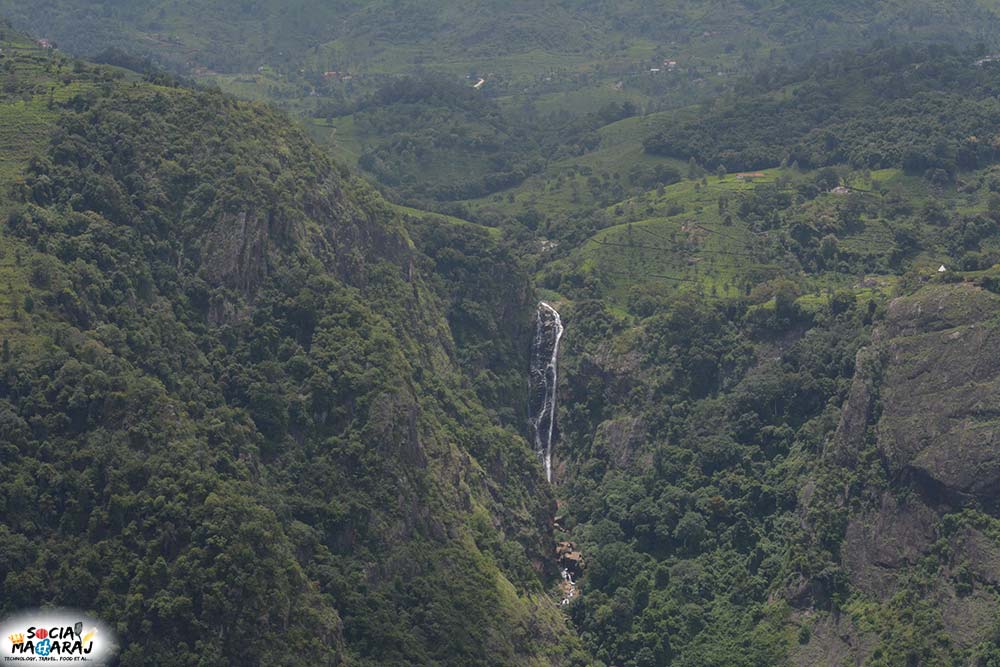 So that was my first half in Coonoor. Getting down from the Nilgiris Mountain Railway, having breakfast in the city and heading to the beautiful Tea Gardens. Got a good view of the Sleeping Lady mounting before proceeding to the Dolphin's Nose. With a wonderful view of Coonoor and Catherine Falls, Dolphin's nose was fun. Overall it was a great first half in Coonoor. Stay tuned as I explore SIM's botanical garden in Coonoor.