Continuing from part 1 of how to plan and buy your first car, I'll share the next steps of the car buying process. If you're buying your first car, then these tips/steps are something that you'll find extremely useful. For someone like me who has brought a car for the first time ever, it was a huge learning curve and that's what I'm sharing with you.
In the previous blog I spoke about:
Do you really need a car?
Deciding a budget for your car
How to finance your car
Used vs New car
Which Car To Buy?
After doing all the analysis and brainstorming, it's finally time to decide on which car to buy. The Indian car market is filled with cars from various companies. Generally, the more the merrier is better, but when it comes to choosing a car, it can be a challenge.
Especially if you plan to buy your first car, you'd want to ensure you get the best car for your money. But we all know, you'll always have to let go of a few things to fit everything within your budget.
Make a list of Must-haves
Every car manufacturer has multiple variants of the same car. For instance, the Tata Nexon has almost 16 variants – that's insane! With so many options, it often leads to over choice. You either don't get everything you want or you pay more and get things that you don't want.
Hence, it is important to make a list of things that you absolutely need. A list of features without which you'll not buy the car. Now this list is very subjective, but the following are the things that I wanted in my first car:
Spacious cabin, high roof – I have a huge built and hence wanted a car that gives me space
Safety – good, solid build with safety features like Airbags, ABS, EBD, BA etc.
Touch screen infotainment system with Android auto – for easy navigation
Steering mounted controls with Bluetooth connectivity – to take calls while driving
Reverse parking camera – for easier parking
Service centres – availability of service centres in my city & in general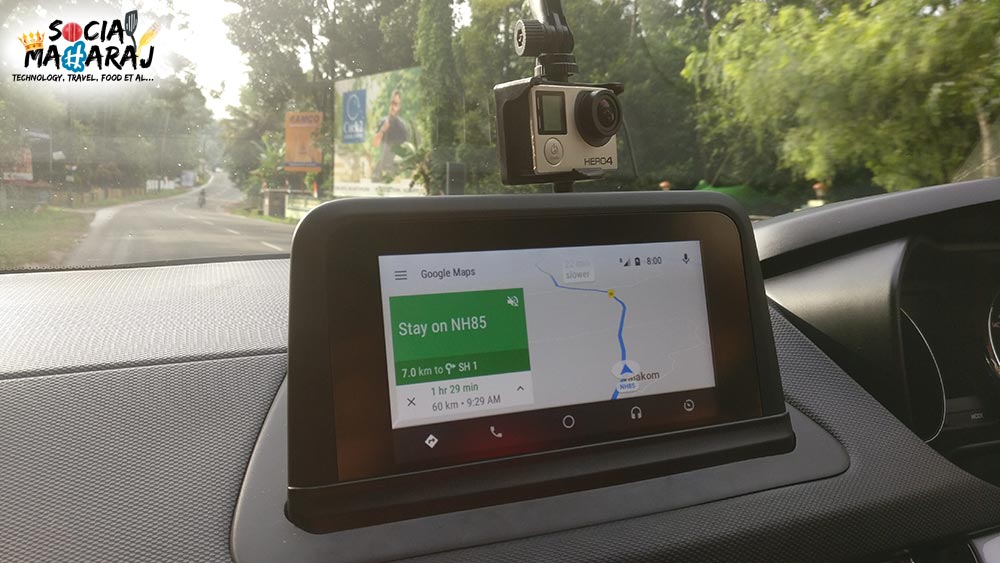 These were the things that I absolutely wanted in my first car. Anything over and above would be fine, but anything without these was out of the list.
Similarly, you can make one list for yourself to decide what you need. Things like automatic transmission, cruise control, paddle shift, height adjustable seats, sunroof etc. might be important for you, so making a list of features that you absolutely want is the first step to deciding which car to buy.
Short-list 3-4 cars
Based on the list, shortlist at least 3-4 cars that fit your must-have list and most importantly your budget. The best part about the Indian car market is the options that you get. There are options available at every price point. Though you might have to either let go of a few features or shell out a little more for your first car.
You'll also find yourself in a dilemma whether to buy a mid variant, the top variant or the base variant of the next segment. In such cases, your must-have list is the one you should stick to.
To help you understand it better, let's take the example of Hyundai Venue. The base variant Hyundai Venue E petrol costs about 7.53 Lakh (ex-showroom), the next variant with the features you need Venue S Opt Turbo costs about 9.5 Lakh (ex-showroom) and Hyundai Creta's base variant costs Rs 10.4 Lakh (ex-showroom). Creta is obviously a bigger car with a much more powerful engine, but the base variant of Creta doesn't come with a rear camera, child lock, a music system, or touch screen to name a few. Reference
Don't get into this cycle, you'll simply keep extending your budget for things you don't actually need. Stick to your must-have list.
My list of cars included Maruti WagonR, Tata Tiago XZ, Nissan Magnite & Tata Punch. I know I mentioned that I needed a spacious car, and you might wonder what is Tiago doing here, well I've driven that car so much that I feel comfortable.
Also, many of you might think, why I didn't consider Hyundai Venue, Tata Nexon or Maruti Brezza? After all, these are all bigger cars with better engines – 4 cylinders, turbo etc. Well, first they all exceeded my budget by a lot, and second, their base variant didn't have all the features that I had on my must-have list. I didn't want to get anything aftermarket, so not many options.
Take A Test Drive
The next logical thing is to book a test drive for the short-listed cars. Today most car companies provide free test drives for their cars. All you need to do is walk into their dealership, enquire about the car and book a test drive. If the car you want is available, you'll get a test drive immediately, but if it's not or is in high demand, the dealership might ask you to book a test drive in advance. Some dealerships may also provide you with a free doorstep test drive service.
One of the common scenarios that you may experience is that the dealership might not have the car that you want for a test drive. Instead, they have a car of a higher priced variant (usually top end) or with a different transmission. (usually automatic) Since you are buying your first car, make sure you test drive the actual car that you want.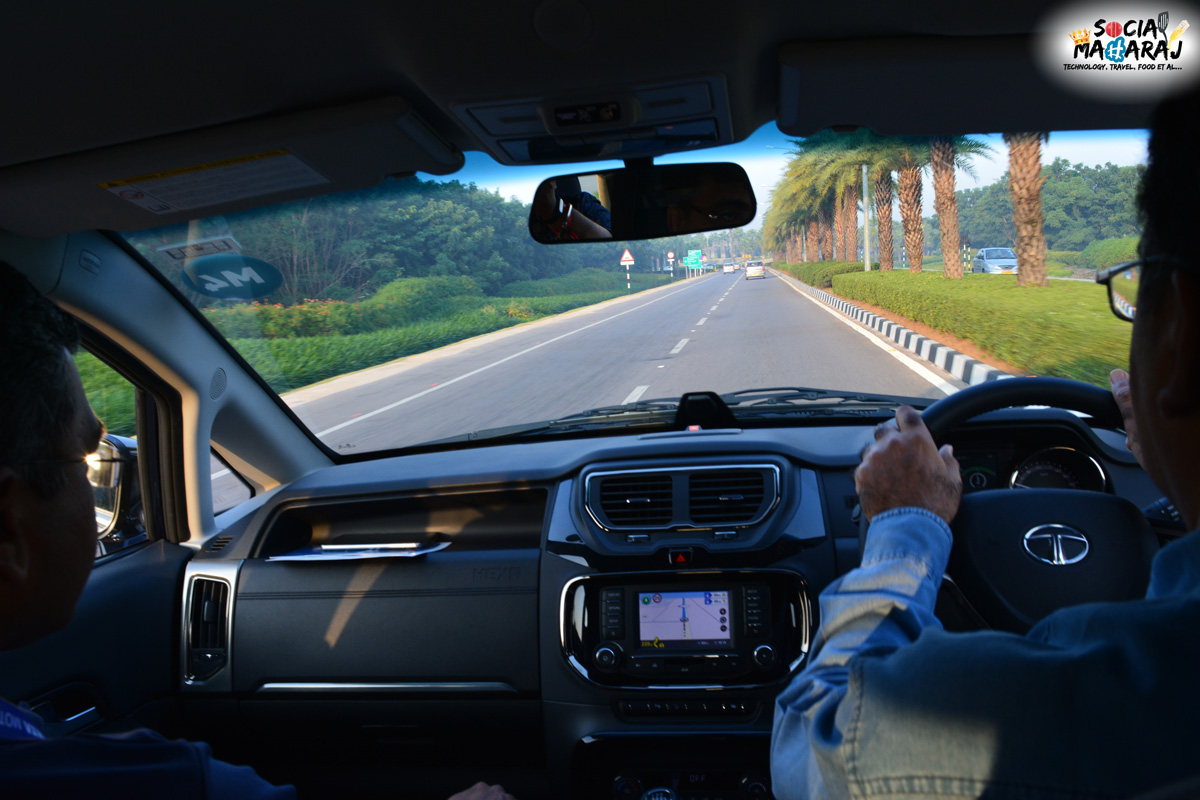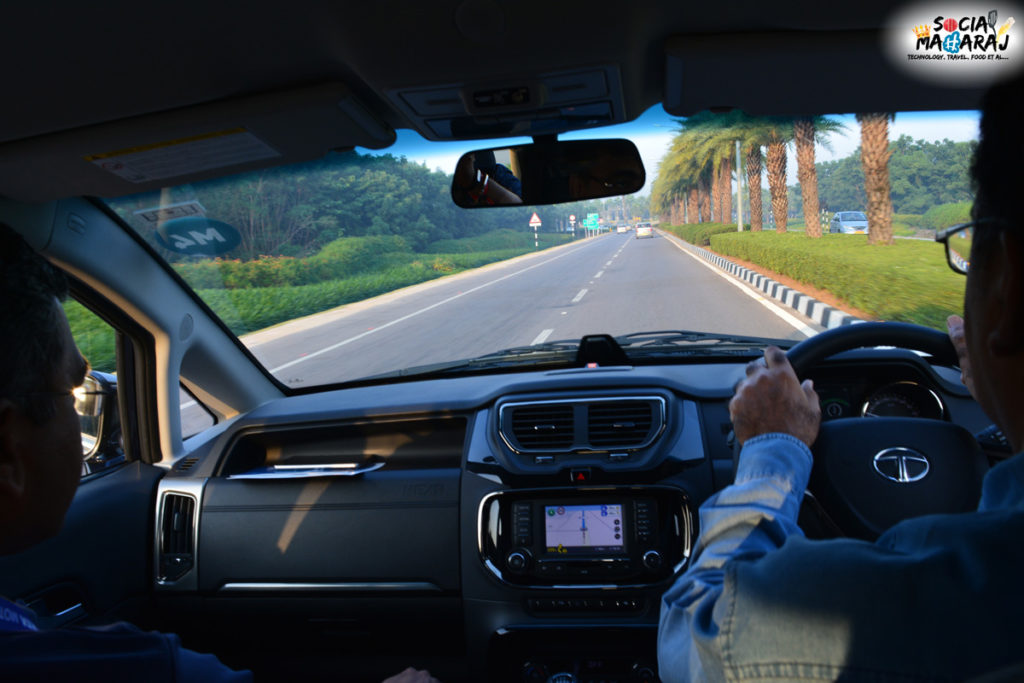 All the cars you shortlisted look fantastic on paper, but aren't the same when you drive them and take the feel. The gear shifts, the pickups, the actual cabin space, overall size, features etc. are a handful of things that you'll only feel once you test drive a car. You can watch numerous videos, and read numerous reviews of the car you shortlisted. Some of them would praise the car way too much, others just bad mouth about it. But it's extremely important for you to decide for yourself after you drive the car.
In my case, I took a test drive of Wagon R, Tata Tiago and Tata Punch. Nissan Magnite after I enquired at the dealership was stretching my budget & I wasn't getting the features that I wanted in that budget. Also, the availability of their service centres made me rethink my choice.
Hence I decided to let go of the Magnite from my list. Also, it was a 999cc engine, the weakest (on paper) amongst all the others on the list.
Booking Your First Car
After you've taken the test drive for your car and are totally satisfied, it's time to book your car! Visit the dealership and understand all the payment terms, final on-road price, accessories, AMCs etc. along with the final delivery date.
Most car manufacturers allow you to book a car with a small refundable token amount that ranges from Rs 5,000 and goes up to Rs 21,000. You can also book a car online by choosing the variant and the dealership.
Most importantly, you need to get a confirmation from the dealership of the delivery date. Most cars today have waiting times of at least a couple of months. Yes! I was stunned to know that after I booked my first car. I thought I could book it and get it within a week. But sadly that's not how it works.
You'll learn that most of the top variants are available with the shortest waiting times while the base variants take the longest time. After you book the car, you can check with the dealer on weekly basis about the status of the car in case they have any that they can deliver.
Dealers might have a few cars with them that they could deliver in a week. Most of these cars would either be with an older manufacturing date or a cancelled booking of another buyer. If the car that you're booking is in great demand, your dealer might force you to buy insurance, and accessories from them. Again, something that you need to decide wisely on.
In my case, I booked my first car by paying a token amount of Rs 5000 on June 22, 2022, a few days after I took the test drive. The delivery date was told to me 2 months, which meant August end. So I targeted Ganesh Chaturthi to be the day I'd take the delivery.
Pre-delivery Inspection – PDI
After you book the car, it's time to wait patiently for the call from the dealer about the car being allotted to you. It's interesting to know that when you book the car, the dealer passes on the details to the manufacturer. And the manufacturer accordingly modifies the cars on the assembly line based on the order book. So there's a time when the car will be allotted to you. When that happens, it means that your car is on the assembly line and will reach you soon. Depending on where the car manufacturer's plant is, the delivery time may be different.
Once your car is at the dealership, you MUST perform a pre-delivery inspection (PDI) for the car. Your car has been checked by the manufacturer, even the dealer, but you should also verify it before you pay. After all, it's your first car. Request for a PDI during broad daylight and not in the evening or night. This is important to identify any paint defects.
So what should you check as part of PDI, here's a list (not a comprehensive one, but things you must check):
My PDI Checklist
Chasis Number & Vehicle Identification Number: You'll usually find this on the body of the car either near the doors or under the bonnet. Ask the dealer to show it to you. Based on VIN, you can find how old is your car. You ideally wouldn't want a car that's more than a month old. If you are given a car that's more than 5 months old, you can ask the dealer for more discounts. To know the manufacturing date of your car, refer to this link.
Odometer Reading: The next thing you must verify is the odometer reading. It shouldn't be anything more than 50 km. If it is, ask the dealer why. In case the dealer's yard is on the outskirts of the city, then the higher reading justifies them driving the car from the yard to their showroom. In my case, it was 90kms that because the yard was about 60 km from the dealer's showroom and they brought the car to my home for PDI, so added another 30 km.
Dents, Scratches, Paint Job: Go around the car and look for any scratches or paint defects.
Doors, Tail Gate: Ensure that the tailgate, and doors open, the gasket is fine and there's no manufacturing defect like cracks on them.
Lights: Make sure that all the headlights, tail lights, parking lights, and indicators are working.
Electrical Systems and buttons: Make sure all the buttons and knobs are working fine without any issue, check your power windows, check the music system, reverse cameras, rear view mirror adjustments etc.
Spare Tyre, Jack, Toolkit: ensure that you ask the dealer to show you the spare tyre, toolkit, and jack that are supposed to come with your car.
Under the hood: Open the bonnet and look for any leaks or tampered wires, or joints and call out if you find anything unusual.
Tyres: Make sure you verify that all the tyres are of the same company and dimension. If your car comes with alloy wheels, make sure you verify that.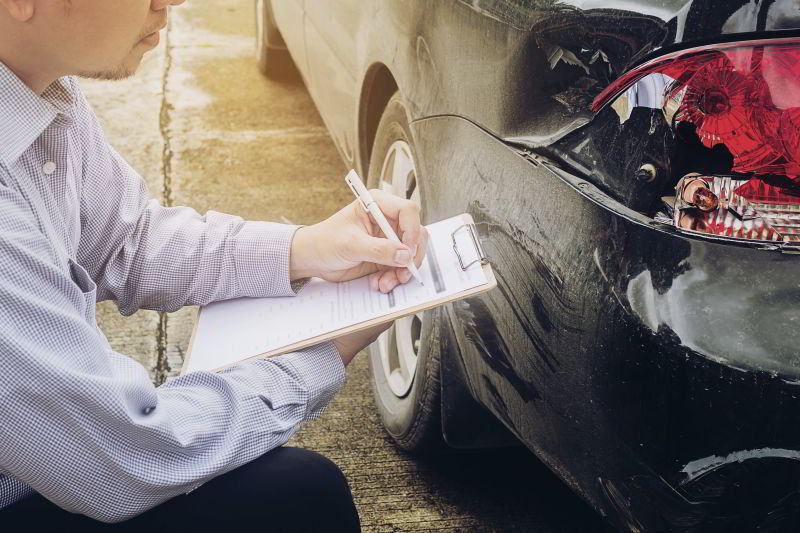 This may look like a comprehensive PDI checklist but it isn't. While you should ensure that you check these items, you should also understand that there will be a few minor things that you could choose to ignore. You cannot expect an Audi-type finish on a Maruti car. That said, call out everything you find unusual. Just be wise and understanding while purchasing your first car.
I booked my first car on June 20th and I got a call on the 17th of July that my car is ready, that's under a month. I did a PDI on the 19th at home. Everything looked fine except for a few minor finish issues which I chose to ignore. I confirmed whether it was a cancelled booking or a car allotted to me and it was allotted to me. I verified the VIN number and the car rolled out of the assembly line in June 2022.
Paying For Your Car
After you have done the pre-delivery inspection of your car and feel everything is fine, it's time to pay for the car. The dealer will usually give you a few days time to pay for the car before you can take the delivery. Confirm the final amount that needs to be paid. If you've opted for additional accessories apart from what the dealer gives like chrome finish, skid plates, roof rails etc. you'll have to pay for those too.
If you've opted to take a car loan, then you must start the process and have everything in place. The dealership will have bank executives to help you with the loan process which would take anywhere between 2-3 days. You can also check with your bank directly for a better deal.
If you're paying in cash, you can ask for the dealer's bank account details and transfer the entire amount to the account. Share the confirmation with the dealer and insist on getting proof of the transfer. Since the sum is huge, you can also do a small transfer and get a confirmation before transferring the entire amount.
One of the things that you should note here is that the final on-road price that you were provided during the initial phases might be different. Car companies are increasing the prices of their cars every month. So even after you book the car, you have to pay the additional price if the price of your car is increased. This is weird because it's like you book a flight ticket but while boarding you're told that fuel prices have gone up and you need to pay extra. A ridiculous rule but apparently that's how it works!
I had to pay Rs 5000 extra as the company decided to increase the price of this variant by Rs 5000. There were other variants whose prices were increased by up to Rs 20,000. At the time of writing this, the prices have been hiked by Rs 15,000 for the variant I purchased.
It's at this point, that you need to decide on whose name the car would be and provide their Aadhar card, PAN card and the address proof that are required to get the vehicle registered at the RTO. A strange rule that is applicable in Telangana is that if the person in whose name you're buying the car already has a vehicle in their name, you need to pay 2% extra road tax (over and above the 13% road tax that you're already paying) That's another area where you can save some money unless you absolutely want the car on your name.
As mentioned in the previous blog post, I decided to pay the entire amount in cash. I did the NEFT transfer to the dealer on the 20th of July.
Taking The Delivery Of Your First Car
After months of tedious exercise of deciding on buying your first car, the day has finally arrived when you'll finally own a car! As I mentioned earlier, in India a car is considered a part of one's family. And hence all the traditions are followed. So you might want to check for an auspicious date and time when you want to take the delivery. Convey that to the dealership so that they are ready for it like I did.
According to the Hindu calendar, Shravan Maas is the auspicious month for conducting all important religious ceremonies. And as per my dad – who is an ace Astrologer – Monday the 25th was perfect. We both applied for leave at work so that we could visit the showroom and take the delivery. After all, a car was coming to our home after 15 years and it was my first car!
On the day of delivery, reach the dealership showroom on time. You may want to check the car once more before taking the delivery. You may want to check the VIN/Chasis numbers, whether any additional accessories that you requested are fitted or not, the dealer-provided accessories etc. Also, check for any defects once again. I know many of you will get impatient if you're made to wait. But since you've waited for this long, a few hours will not do any harm.
Once your car is ready, the sales executive will explain to you all the features of the car. No matter how many videos you've seen or articles you've read, listen to him patiently. Ask him anything you want to or have doubts about. No matter how dumb the question is. I asked how to reset the trip meter as I never understood how one of those things worked. He'll share the manuals, service coupons, AMC contracts and insurance details along with the car registration details.
Remember that a registration certificate (permanent or temporary) and valid car insurance are mandatory to drive a car on road. Make sure that it has the correct details, name, address, vehicle name, model, chassis number, engine number etc.
After this is done, depending upon the showroom, your car might be decked with some ribbons and covered with a fancy cloth. The dealer may have party poppers, and cakes to celebrate the occasion. Take off the cloth, receive the car keys and capture the moment. Everyone is happy around you and why not, you've finally purchased your first car!
You can do some pooja if you want to at the showroom before driving the car out. There will be some dealership-specific paperwork that would include taking the gate pass, feedback etc. Be honest in your feedback and thank the sales exec who had been with you right from the time you first visited the showroom to today.
Congratulations On Your First Car!
I'm getting goosebumps as I'm writing this post. I was able to relive the moments when I finally bought my first car. The whole process of buying a car was exciting yet tedious. For someone like me who wants to get under the hood, I learnt so much about cars. From understanding the working on ICE engines, the difference between 3-cylinder and 4-cylinder engines, turbo-charged engines, how torque and power delivery work, how RAM air intake affects the power delivery and much more. More than the process of choosing and buying a car, I was fascinated by how cars worked under the hood!
Also, do let me know how you found these two-part blog posts on how to plan and buy your first car. This is probably the most detailed blog post on the internet to help anyone plan and buy their first car. Do share it with anyone who you think will find this helpful.
Having said that, you must be wondering which car did I finally buy. I mentioned Wagon R, Nissan Magnite, Tata Punch and Tata Tiago in the last blog post. While I'll reveal it in my next blog post, which car do you think I have purchased? Let me know in the comments below, tweet to me at @Atulmaharaj, DM on Instagram or Get In Touch.