I don't know about you, but I as a kid loved cars. Every birthday or any special occasion meant a new toy car was added to my garage. From the fancy-looking sports cars to boxy SUVs, all of them were in my arsenal. Even buses and JCBs too found themselves in my garage. I had a collection of close to 100 cars!
Buying a toy car is easy, but when it comes to buying an actual car, it's a tough decision. I was recently in such a situation when I had to buy my first car – more about my new car coming soon 😉 And for someone who has never bought a car, there were a lot of questions in my mind. Some answered, many unanswered.
So here's a blog post where I share everything that was going on in my mind during the whole car purchasing process. In this 2 part blog post series, I'll share tips on How To Plan & Buy Your First Car based on my learning experiences. Furthermore, during the entire process, I learnt a lot about cars including the mechanics, so you'll see a lot of it in this post.
Please note that my whole thought process behind the car is the need and not the want. All the decisions that I took to purchase my first car were only because I needed a car and not because I wanted a car.
How To Plan & Buy Your First Car
Buying a car is a big ticket purchase. Unlike a smartphone or other small gadget, buying a car can put in a dent in your finances if not planned well.
Moreover, especially in India, a car has a lot of emotional value attached to it. From performing the pooja of the car to taking care of it like your child, cars in India are part of your family. For many families, one car is all they can afford for their entire lifetime, for the few lucky ones, they own multiple cars.
I don't know how many cars I'll own in during my lifetime, but the first car that I'm going to purchase is always going to be special. So let me share my experience on how I planned and brought my first car.
Do You Really Need a Car?
Most of us might have a two-wheeler at home or use public transport like local trains, or buses to commute. You might even be using cabs occasionally to commute too. So, it all starts with this question – Do you really need to a car?
Many relatives, friends & family often questioned me when was I getting a car on various occasions. I always told them that I didn't need one. I was happily riding my Activa which satisfied my requirements. Plus I used the cab whenever I needed. Whenever I had the urge to drive a car, I used to book a Zoomcar and drive away.
However, I recently moved to a new place in Hyderabad – quite far from the city. And being a food blogger in Hyderabad, I need to commute to the city often. It now takes me around 2 hours to drive my Activa anywhere. Plus the rains, the hot sun affects a lot. Lastly, the cab fares are close to Rs 1000 for one side and that's way too expensive.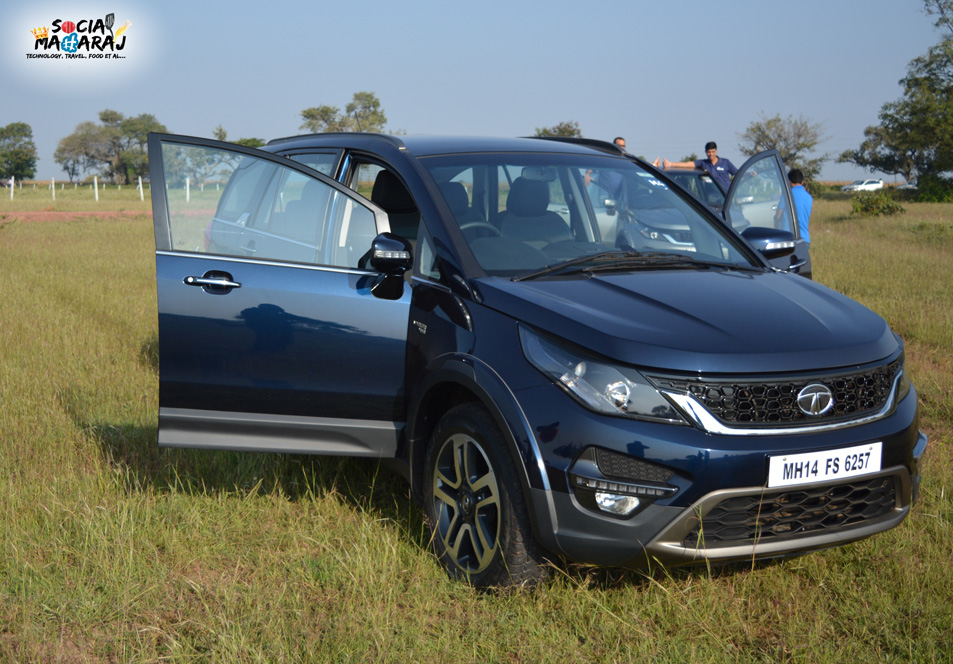 Hence considering all the above factors, all of us decided that buying a car would be a better option in the long run. It would help me commute to the city easily. The cost of the fuel would be way lesser than what the cabs charge. I could go whenever and wherever I want and don't have to rely on cabs. Lastly, the weather will no more be a deterrent. Further, god forbid if there was any family emergency, that could be attended to too.
So if you plan to buy your first car, make sure you answer these questions. In addition, if you have ageing parents or young kids, it makes sense to invest in a car so that it can help you attend to emergencies.
Do note that never ever buy a car just because your friends bought it. In fact, all of my friends already own cars, many of them more than one. But I never bought one just because they had one. Don't get carried away by these thoughts and buy a car!
Decide a budget for your new car
Having decided that you really need a car, it's time to decide on the budget. We all dream of owning fancy, good-looking, feature-loaded and expensive cars. As a kid, I always wanted to own a black Audi sedan – no I didn't buy an Audi! But in reality, it's not the case.
For a salaried person like me, a lot of thought needs to be put into deciding the budget for your first car. Without a clear budget, you're going to dig your own grave.
If you Google how to decide the budget of your car, you'll come across a lot of articles, and videos that help you decide on a budget that will ensure that even after you buy a car, you can live your life as you were doing without it.
Price Components Of A Car
You see a smartphone priced at Rs 12,999 at a store. You pay Rs 12,999 and get it. But in the case of cars, that's not the case. You need to understand that the pricing of a car isn't like any other thing you purchase, there are a lot of additional costs that are attached to it.
Let me help you understand the actual price components of a car.
Ex-Showroom Price: This is the price you often see in advertisements and other promotional posts. This is the price the dealer pays to procure the car from the manufacturer. This is not the amount that you will pay to buy the car.
Road Tax: For a country like India, where everything is taxed, how can a car be left out? Road tax is the major component that gets added to the ex-showroom price of the car. In India, this amount ranges from anywhere between 6% to almost 20% of the ex-showroom price and is different in different states. PS: Telangana in fact has the highest road tax component that starts at 13%! This adds around a lakh to the ex-showroom price depending on the price of the car. Reference.
Insurance: Another component is insurance, in India, it's illegal to drive a vehicle without valid insurance. Hence, you'll need car insurance that not only protects your car but has Third party cover along with a personal accident cover. This component can range depending on the covers that you purchase. For a 6Lakh (ex-showroom) car, you might pay anywhere from around Rs 20,000 to Rs 40,000.
Hypothecation Fee: This is applicable only if you're getting the car on loan. This basically makes the bank, the owner of your car until you pay off the loan. This is around Rs 1500.
Fast tag: All new cars have to come fitted with a Fast tag. So, your car must have a fast tag. The dealer will give it to you and charge around Rs 500 for it.
Adding up all the above components, you'll arrive at the final price of your car, also known as the on-road price of the car. This is the actual amount you'll pay to the dealer to get the car delivered to you. There might be additional costs as well which could include some accessories, extended warranty, annual maintenance contracts etc. While these aren't essential, I would suggest getting at least the extended warranty and annual maintenance contract
Below is an example to help you understand better:
| | |
| --- | --- |
| Ex-Showroom | Rs. 5,82,900 |
| Road Tax (Telangana) | Rs. 83,256 |
| Insurance (From dealer) | Rs. 33,000 |
| Hyp Fee (If applicable) | Rs. 1,500 |
| Fast tag | Rs. 500 |
| Accessories Bundle (optional) | Rs. 12,500 |
| Extended Warranty (optional) | Rs. 5,995 |
| Annual Maintainance Contract (optional) | Rs. 6,999 |
| On Road Price | Rs. 7,26,650 |
So you see how a car priced under Rs 6 lakh costs you close to Rs 7.5 lakh! And that will give you an idea of how to plan a budget for your new car.
Your budget shouldn't exceed more than 50% of your annual income. If your annual income is 12 lakhs, the ideal budget should not be more than 6 lakhs. If you have multiple people earning in your family, the budget can vary accordingly. This 6 lakh should be the on-road price and not the ex-showroom price!
Having decided on the budget for your car, let's move to the next obvious step – how will you fund your car?
Funding your car – cash or loan?
As I mentioned earlier, for many people in India, buying a car requires them to spend almost all of their savings. You need to make a wise decision when it comes to funding your car. There are two main ways you could do this:
Buy in cash: You pay 100% of the on-road price of the car and buy it
Take a loan: You pay a percentage of the price as a downpayment and take the rest as a loan and pay the EMIs.
Both of these have their own pros and cons that I'll discuss below:
Buy in Cash
Buying a car in cash by paying the 100% on-road price might sound like something you wouldn't want to do. Imagine wiping off a huge sum of money from your bank account in a minute! This can have adverse effects on your finances, especially if you've not planned it well. You might have to cut down on a lot of other things that you do as you'd be left with no or little money if not planned correctly. You don't want to be in this position at all.
On the contrary, buying a car in cash makes you debt-free. You don't owe money to the bank, you don't have to pay monthly EMIs. Moreover, you actually own the car the moment it's out of the showroom. If you plan your finances well, this is something that I'd recommend.
Take a Car Loan
Car loans are quite popular today as everyone wants to buy a car and banks are ready to help them. Taking a car loan makes logical sense as you only pay a certain amount as a downpayment and the rest as EMIs over a fixed tenure and a fixed rate of interest. This ensures that there is no major dent in your finances and you can continue living your life as usual with an added cost of monthly instalments.
Car loan rates when I enquired ranged from 7.7% upwards. I also had a pre-approved car loan of Rs 20,00,000 from my bank. So check for such offers, if you plan on taking a loan. PS: You can negotiate the interest rates.
If you plan to take a car loan, I'd suggest keeping the loan tenure not more than 4 years. The EMI amount should be such that you can still live your life the way you are doing. It shouldn't make you compromise on anything.
In the hindsight, taking a loan means, owing money to the bank. You'll have to pay out a monthly EMI for the tenure you decided. Further, you're also paying more for your car when you take a loan. This amount increases with the tenure and interest rate. Also, if you already have any other EMIs, you don't want to burden yourself with an additional one.
Lastly, we all know that car is a depreciating asset, the moment it is out of the showroom, it loses 15% of its value. And taking a loan for something that loses money over time isn't a wise financial decision. Also, the paperwork involved is crazy!
What should you do? Based on my experience of buying my new car, I interacted with lenders and dealers for the best deal. With the amount of paperwork and process involved, I decided to buy my first car in cash. Yes, I paid 100% amount as a down payment and bought the car.
In terms of a dent in my finances, it didn't do much harm. I anyways had a mutual fund investment done specifically for buying my first car. So I got 90% of the covered from there, and the rest 10% I got an interest-free loan from my dad for a tenure of 3 years 🙂
Used or New Car
Now that you know that you need a car and have a budget, it's time to decide whether you want to buy a brand new car or a used car (second-hand, pre-owned) Many of you might ask "Why should I buy a used car?" That's a valid question, but trust me sometimes it makes more sense to buy a pre-owned car.
If this is your first car and you're still learning to drive, it makes sense to buy a pre-owned car. You can perfect your driving on this car, before purchasing a brand new car. Trust me a single scratch or dent can give you immense stress!
If you want a feature-loaded car with all the bells and whistles, you might get a good deal on a pre-owned car instead of a new one. A new car with all fancy features might cost you a lot compared to an old car with all those features.
On the contrary, not all pre-owned cars might be right. You need to be very careful when it comes to the distance run by the car. With odometer forgery, you can be tricked to buy a car which has actually done more kms than what it shows on the odometer.
If a car meets an accident, the owner might want to discard it. Some minor denting/painting job and this can be sold. Make sure to inspect the car properly before actually buying it.
These are just a few points to help you consider various factors involving the decision to buy a used vs new car. Personally, I feel that buying a new car means you have peace of mind that the car is brand new and has nothing to worry about, but you pay a price for it. Buying a used car means you pay a lower price, but there are a lot of things to worry about.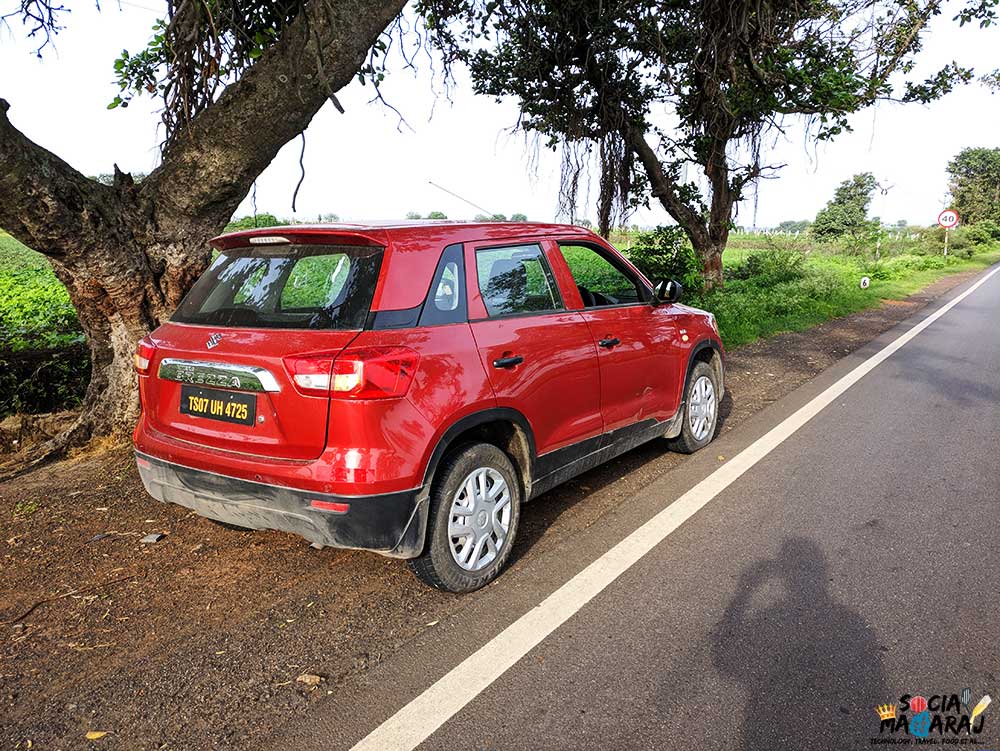 I first started from the used car market but wasn't convinced and these questions popped into my mind and hence eventually decided to buy a new car. My budget did stretch a bit, but I was prepared for it. Taking a wise decision is all that I can say!
And that's the end of the first part of how to plan and buy your first car. I realised that this post was getting too long (~7000 words) and hence, I decided to break this into 2 parts. In this post, I discussed things like do you need a car, how to finalize a budget, how to fund your car and finally whether to purchase a preowned car or a new car.
In part 2 of how to plan and buy your first car, I'll talk about the next steps from which car to buy, test drive, booking and taking the delivery.
Lastly, since I've actually gone through this entire process first-hand, and have learnt a lot more about cars in the process, you can feel free to reach out to me for any help/guidance. Tweet to me at @Atulmaharaj, DM on Instagram or Get In Touch.