Very often it happens that the blog posts are in sync with what's happening in my life in real-time. However, this one is as close as it can it. A horrifying incident that unfolded last night (After quite an eventful day) when the valet lost my car keys – Fob and keychain. What followed next was a turn of events that I never imagined. It was the first time such an incident happened to me and I just thought to narrate the turn of events of how the valet lost my car keys and what happened next.
Everything Looked Normal
I was speaking at a tech meetup at the Microsoft campus (more on this later) and soon after the event ended, I decided to drop by a restaurant in Gowlidoddy to attend an event. It was around 5 in the evening when I drove to the restaurant through the heavy traffic at Wipro Circle. There was also strict police checking going on right near a u-turn where this restaurant was.
As I reached closer to the restaurant, I saw no place to park. However, I did see a valet service available. Ever since I got my Tata Punch, I opt for the valet service as I trust them to park it well. I gave my car to the valet, he returned the card and I went into the restaurant. From the restaurant window, I saw the car parked on the roadside and I was like okay, that should be fine. I see a lot of restaurants valet services park cars on the main road in Jubilee, Banjara side areas.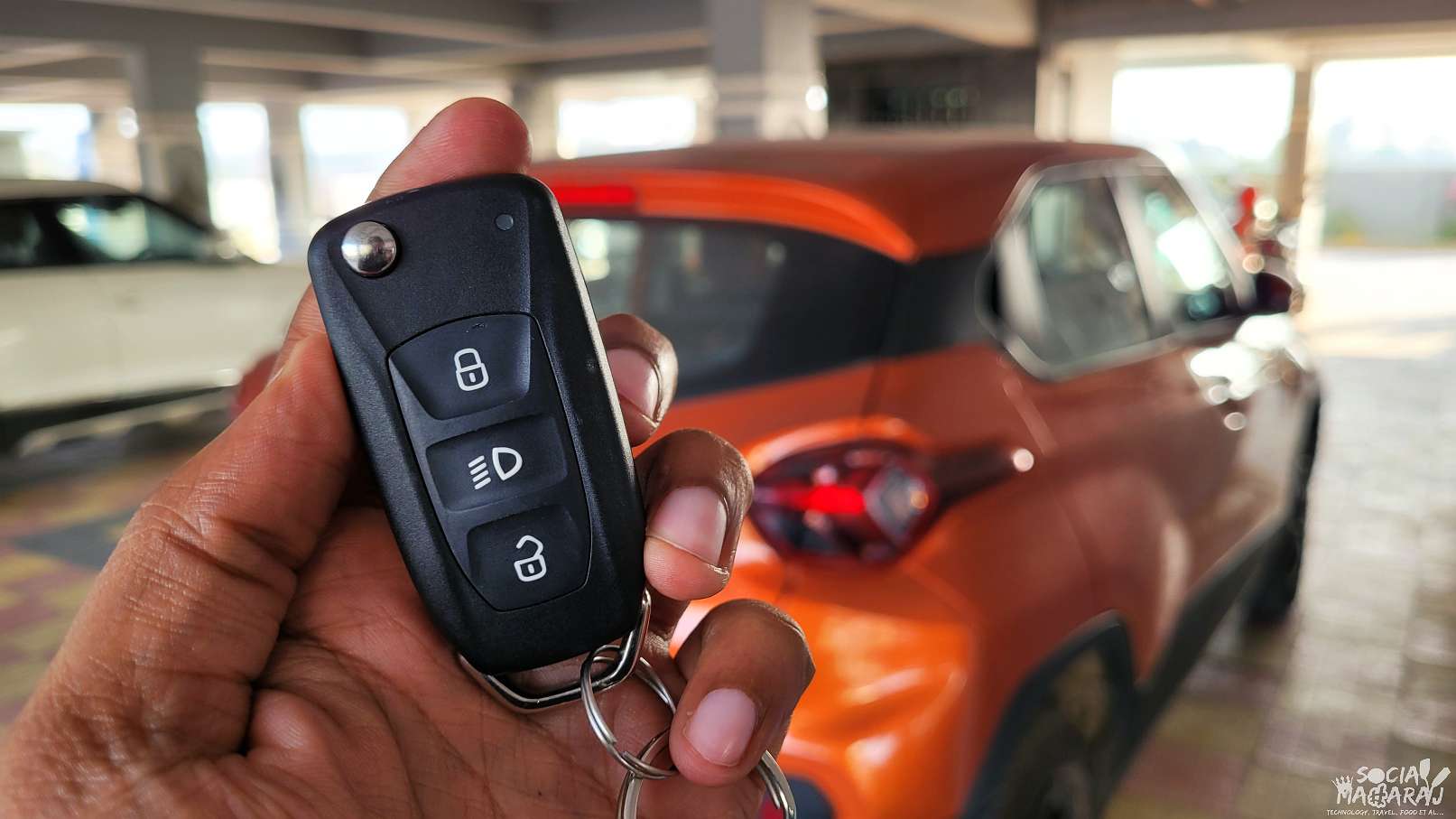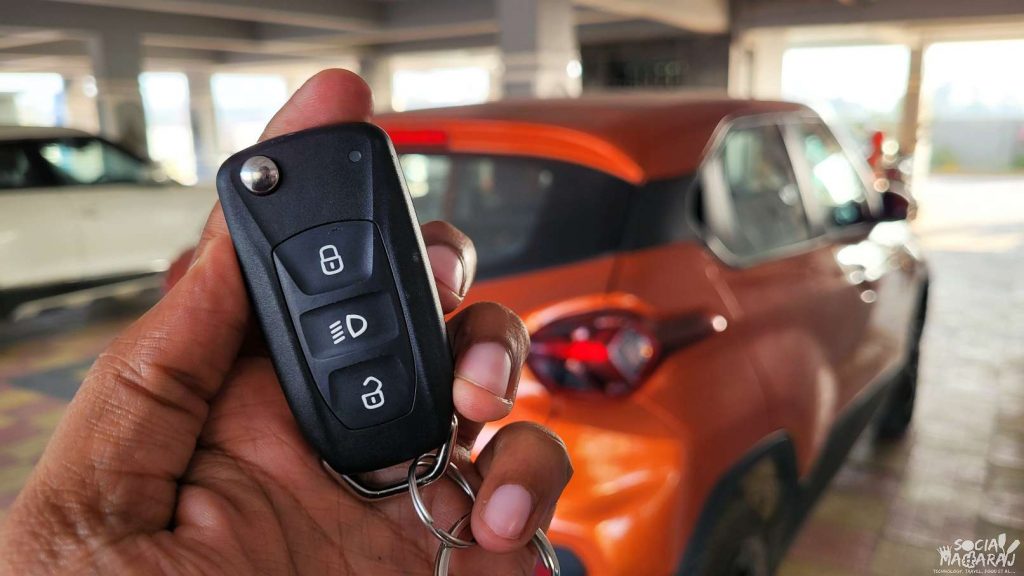 When I Realised That The Valet Lost My Car Keys
It was around 6:30 that I came out of the event, picked up dinner, and asked the valet to get my car. I time-traveled meanwhile to the time when I used to stay in one of the PGs in Gowlidoddy when I had moved to Hyderabad. It used to be a barren land and nothing was there. And there I was standing at a fancy restaurant in the same place.
During this time, I saw the valet come back to the desk and I thought maybe he took the wrong car keys. I saw him again walk back to the car and this time I saw the indicators blink. He did something and I saw him come back again. That's when I thought, ok there's something going on here. I went to the desk and asked him, what's wrong? He said, "I'm unable to find your keys". I was like "Please check properly you should have it here, it had a lace keychain and a Tata logo on it," He said he had kept the keys there on the desk and the other driver acknowledged they saw it.
They checked their pockets, the various decks, and drawers but couldn't find them. Where did the keys go? One of the drivers then asked this one to check the other cars he parked to see if he forgot my keys in one of them. He checked a few cars and couldn't find them. That's when he told me to check with other people who had come to the event to see if they found the keys in their cars. My friends posted it in WhatsApp group and called other people to check but in vain.
Enters the manager
It took about 45 mins and I asked them to call the manager. The manager enters the scene and makes a few calls. A while later, he greets me and apologizes for whatever happened, and that he'll do his best to find the keys. Meanwhile, he offered me to sit inside the restaurant and have something to which I declined.
A few minutes later, he comes back saying that if I had the spare keys, they would arrange a cab to drop me home so that I can come back the next day and take the car back. He also told that they'd bear the cost of replacing the key/lock. I was like ok, fair enough. As it is they were not able to find the keys, might as well get the spare one and sleep peacefully. I asked him to drop an email looping in his seniors and finance team before I did anything.
I checked with one of the cab guys and he quoted Rs 4000 to come to my home and drop me back at the restaurant. Sometime later, he suggested that he was arranging the restaurant's car that would take me home. I went to Reliance Digital nearby and came back in a while. As I was responding to the email, I could hear a car honking endlessly, I looked up and saw my Punch driven by the valet. I was like What!?
How Did The Valet Drive My Car Without The Keys?
I was stunned as well as happy that my car was here, especially after the valet lost my car keys. It isn't one of those cars where you can slide in a ruler to unlock it. Mentally, I had started preparing a plan to talk to Tata Motors about the quote for the Fob and everything else. I asked the valet driver, where did he find the keys?
Apparently, another driver walked close to the car that was parked on the other side of the road. There were a few shacks on the footpath and he enquired them if they had found any car keys. Luckily, one of the shopkeepers told that he did find a key and he gave the keys to the driver. The valet driver had dropped my car keys and didn't realize it! He then drove my car and got to the restaurant.
I must thank my stars and so should the valet service and the restaurant that the shopkeeper didn't run away with the car. Which was quite possible in this car.
This was a serious lapse at the valet's end and moreover on the driver who lost the car keys. How do you expect the valet to lose your car keys? I had always trusted the valet services, but from now on I'll be extremely cautious before giving my car to the valet.
Lessons Learned
I'm so glad that I got my car keys. Else it would have cost me a bomb to get a new fob. Not only that but how much time that would take was also unclear. Never expected such carelessness from valet service and it surely was a lesson learned for me.
Be Calm
I think the biggest positive out of this whole fiasco was that at no moment lost my cool. I just thought of my dad who is Dhoni when it comes to keeping calm and acting as he would. Didn't hurl any abuse, didn't create a scene, no harsh words used, absolutely nothing. And I'm super duper proud of myself for maintaining my calm and composure during the entire turn of events. So the biggest takeaway is dealing with every situation in a calm and composed way. I guess the reward of my being chill is the shopkeeper finding the car keys and more importantly returning them.
Use The Valet With Caution
I eat out often and use the valet service regularly. However, after this incident, I'm surely going to use valet cautiously. Especially places that don't have parking. I even got a Rs 1000 challan for wrong parking done by the valet. If I'm ever giving my car to the valet, I'll surely stand by the desk until he parks the car and comes back and puts the keys in the desk. I don't mind waiting a few minutes extra to ensure that my keys are back.
Has anything like this happened to you? Has the valet lost your car keys ever? How did you/would you deal with such a situation? Let me know your thoughts in the comments below, tweet to me at @Atulmaharaj, DM on Instagram, or Get In Touch.