The decision to buy a car is always accompanied by putting a great deal of time and efforts to have that perfect car. Unfortunately, people do not take the same kind of efforts when it comes to buying insurance for their cars. Most car buyers opt for the mandatory insurance required by the laws, and that's it. They often neglect important aspects of car insurance policies. However, blindly buying the policy without understanding its features can give rise to under insurance. Following are some of the common mistakes to avoid while buying car insurance.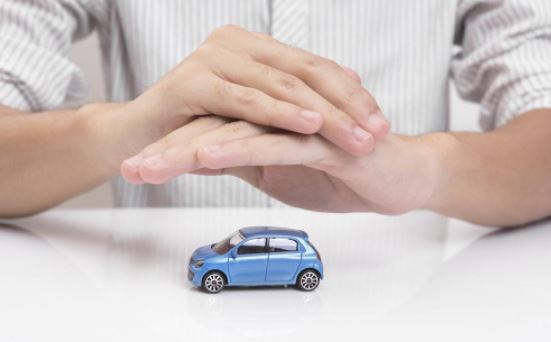 6 Common Mistakes to Avoid While Buying Car Insurance
Buying a policy with the lowest premium
If you feel that you have saved money by buying the lowest insurance, you are mistaken. Remember, you are buying car insurance for its offerings or the benefits you gain out of the policy and not just because it is cheap.
First and foremost, buying car insurance from a trusted company is extremely essential. Understand that insurance companies that bank on their lowest premium may not be the reliable source. In case you end up buying a car insurance policy with the lowest premium, you must figure out why it is so cheap and what it is not offering you. If you are paying a low premium, it is obvious that you are going to receive a low cover in case of an unfortunate incident. Look for a policy which has an adequate cover to get the maximum benefit out of it.
Not comparing insurance quotes
Always compare the rates offered by different insurance companies. By not doing so, you will be missing out not just on the rates offered but also the differences in the features of policies offered by different car insurers.
Shopping without preparation
Another mistake that you must avoid is not knowing what you want or what is needed. Apart from doing research online for informed comparisons and choices, you should also know the answers to the following questions:
How much car insurance coverage do you require?

Do you require comprehensive coverage?

How much can you afford to pay for monthly car insurance premiums?

Can you afford to pay out-of-pocket in case of an accident?
The answers to the above questions will help you decide how much car insurance to buy and how much you can pay.
Not buying enough car insurance coverage
The mandatory car insurance is not enough to fully protect your assets. If you are in an accident where the other party's damages exceed your coverage, you could be sued and held liable for the remaining expenses. Also, you will have to shell out from your own pocket for your damages as well. So, thoroughly assess your needs to make sure you buy enough car insurance to protect you in case of an accident.
Choosing a deductible that isn't right for you
A deductible is an amount that you need to pay before your car insurance coverage kicks in after an accident or another incident. So, you need to carefully consider your budget while choosing the deductible. Although, raising the deductible amount can lower your monthly premiums, but it may be too much to pay out-of-pocket after an accident.
Hiding details in your application
Although, it is tempting to alter the truth to get a lower premium but lies can backfire on you later. Do not hide any information like the age of the driver, driving history, and car accessories to keep the insurance premium lower. If your insurer finds out that you have provided them with false information, they can cancel your policy and refuse to pay any claims.
Conclusion
Simply put, keep these three things in mind while purchasing car insurance: ensure adequate coverage, get rid of redundant policies, and make sure that you receive value for your money. It is important to fully understand the car insurance quotes.