Diwali is also known as the Festival of Lights is celebrated with great pomp and joy across India. The festival marks the home-coming of Lord Ram (the 7th incarnation of Lord Vishnu) after defeating Ravana, it marks the victory of good over evil. Every house is lit with candles, diyas, and LED lights now a days. People from all walks of life come out in large number and burst crackers, this is a true family festival. This is by far the 'brightest' festival in India.
Families offer prayers to Goddess Lakshmi – the goddess of wealth and prosperity. And thus the preparations begin well before a week before Diwali. It is believed that the Goddess will come only to clean houses and thus people get rid of old, dirty things in the house and replace with new ones. Since this is one of the most auspicious times in the Hindu calendar, many people make important purchases during this time. It is also believed that since the Goddess of wealth is worshiped, people don't spend money on the day of Diwali.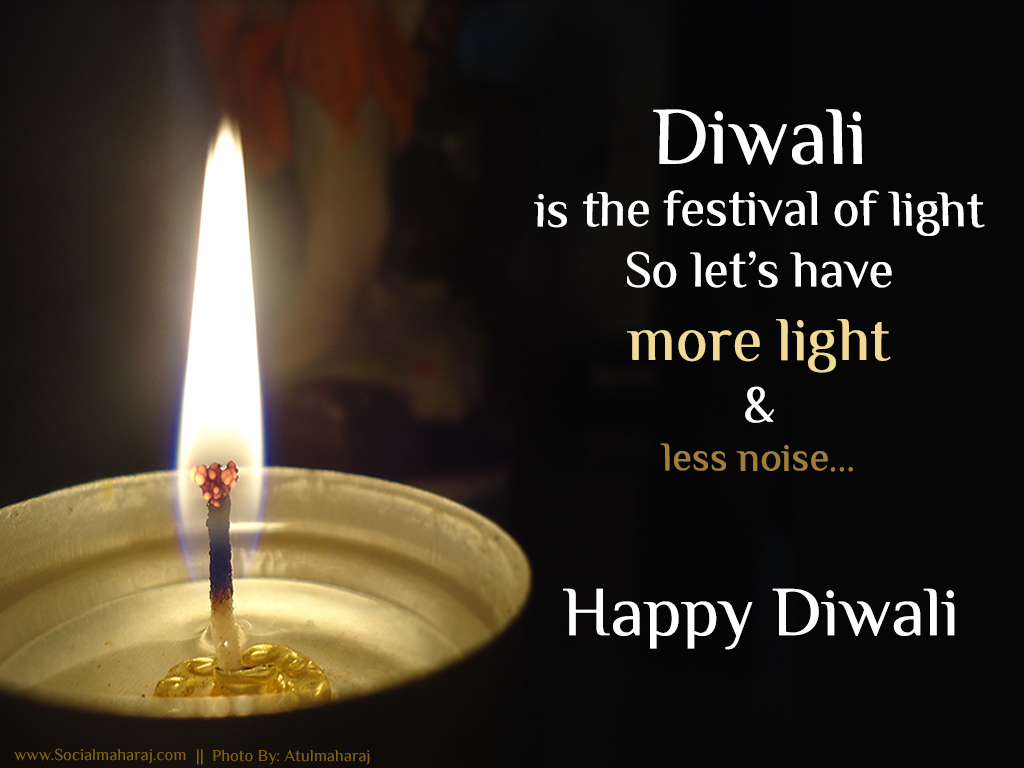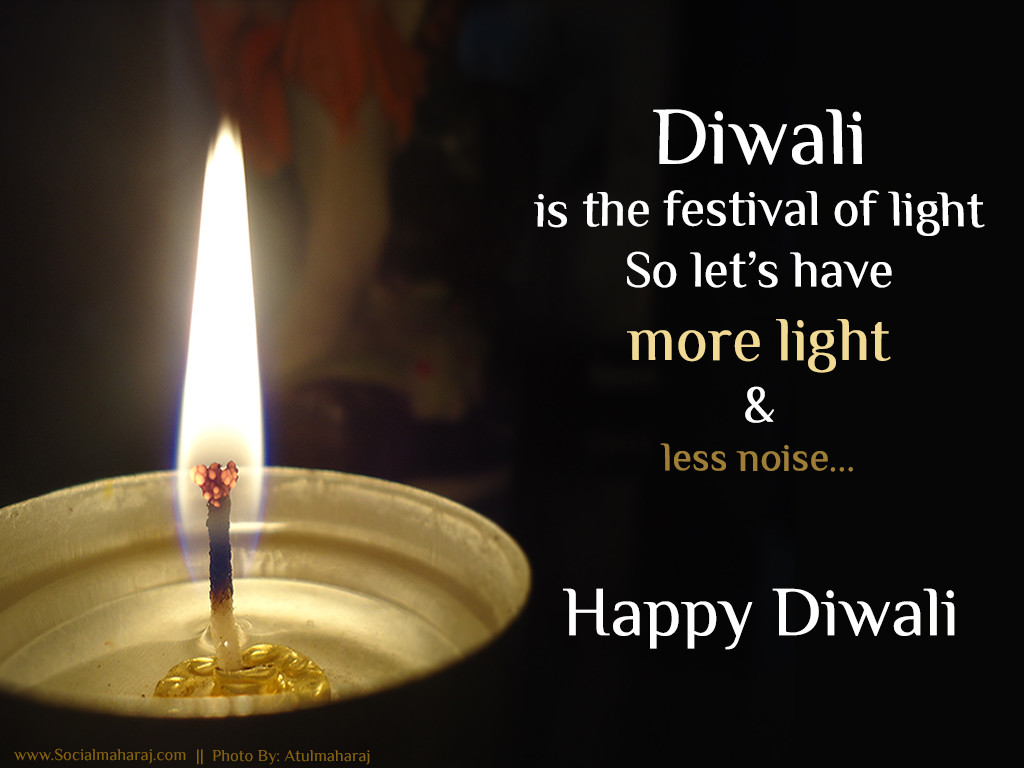 So here's wishing all our readers  very Happy Diwali and a Prosperous New Year to our Gujarati readers wherever they are. The essence behind this Diwali Greeting is to promote the usage of lights, diyas and reduce the noise from crackers.
Feel free to share this Diwali Greetings with your loved ones.
If you are looking specifically for a Diwali Diya photograph, maybe your should read this post.