Just 10 years back I remember, I used to sit holding a map sitting next to the driver's seat identifying the route that I was travelling on. I'm sure many of you would have done this. traveling to a new place or visiting a new city, a city guide was vital – literally a tool for survival. It was always easy to open up those city guide but folding and putting it back was a headache. You would have even seen in the famous Bollywood movie Zindagi na Milegi Dobara where Abhay Deol sits with Farhan and Hrithik to decide their course of trip in Spain. But thanks to Technology that we don't have to do it anymore. We now have the power of Maps and Navigation.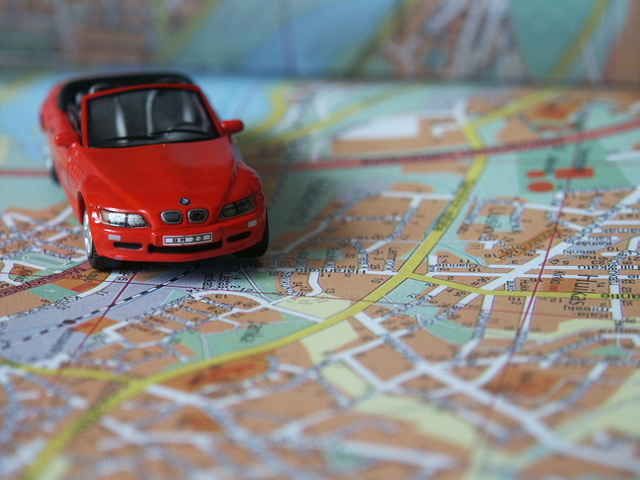 All you need now is just a smart phone. Few months back you even needed an active internet connection but now you can even download the entire maps of a particular place and access it offline. There has been huge advancement in this field. First started with a normal map, then came in the Satellite view, then the Traffic View and now the latest turn by turn navigation. Now you don't even need to touch your phone to get to a place. All you have to speak the destination and the phone is smart enough to guide you.
Things don't stop here. Even the infotainment system – as it is called – in cars have come a long way. These devices don't provide only Music, but have a lot on offer. These have become the brain of cars I should say. From playing music to controlling the thermostat, these infotainment systems do a lot. And one thing that these devices are now coming up with is Navigational capabilities. You now don't need a smart phone or any other device to help you travel.
The infotainment systems are fitted with GPS and come pre-loaded with maps to help you navigate in the city. Just key in the starting point and the destination and you are good to go. The system will take you to the destination even if you are unaware of the roads. A lot of work has been done to make the entire navigation process a lot simpler. Thanks to the latest addition – Voice Guided Turn by Turn navigation. The upcoming Tata Zica is one of the first in class car that has it. All you need is a smart phone paired with your infotainment system and you can talk to the car and travel places !
Who would have thought that technology will literally make the City Guides and Atlas extinct. With every device now having the navigational capabilities, traveling to a new city isn't rocket science anymore. And if you car has it, then all you wish is free fuel to travel around the world 😉
This blog post is inspired by the blogging marathon hosted on IndiBlogger for the launch of the #Fantastico Zica from Tata Motors. You can apply for a test drive of the hatchback Zica today.