Sania Mirza, Leander Paes, Rohan Bopanna, these are some of the most popular faces of Indian Tennis. Mirza and Paes are winners of some of the prestigious Grand Slam events of the sport. Sania Mirza is at her lethal best alongside Martina Hingis. "Santina" are a terror on the court – clay, grass or turf – they know how to get the better of their opponents. Leander Paes on the other hand too has won accolades in the Men's Doubles matches in all the Grand Slam tournaments, with different partners though. However these Tennis Aces have failed to shine at the Rio Olympics 2016 with somewhat expected 1st round exit.
Why Tennis stars failed at Rio 2016 ?
Indian Tennis like any other sport in India has had its own share of issues. No, not so much about the office bearers like in Cricket but more about the players themselves. Paes, Mirza and Bopanna are always at the center of some or the other controversy surrounding the national team. All these tennis stars have failed while representing India during an Olympics or equivalent tournaments at a world stage. And being world Champions, none of us expect such abysmal performance from them.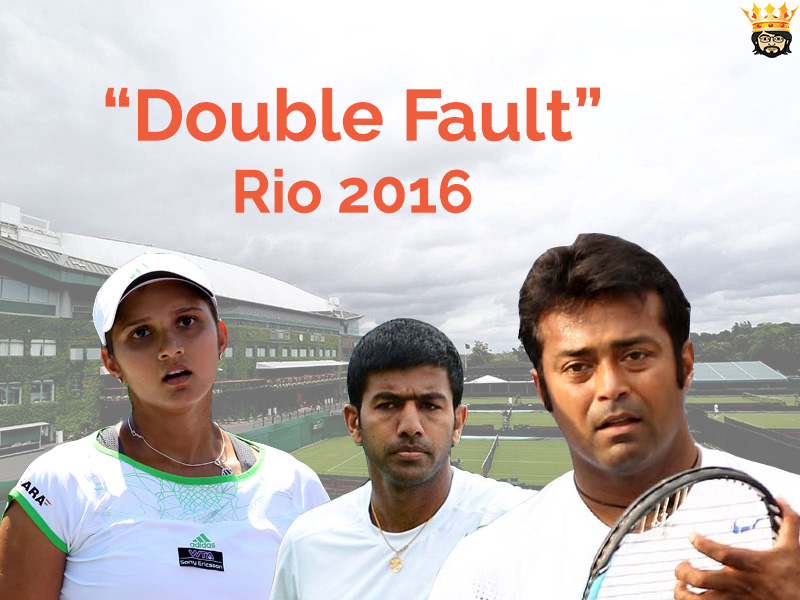 Well, we might agree to the fact that players don't get to "choose" their partners like they do for the Grand Slams.While Here they have to "stick" with what ever is available. This creates a problem as either most of them don't want to play with the available players or aren't comfortable. Whatever be the reason, such a thing should not be expected at an international event that too by such players. Sania Mirza's match last night was a closely fought one, so that is an exception but Paes and Bopanna could have done much better than losing in straight sets.
Leander also said after the match that he is a soft target for people to take a shot at and I quote, "Not many people understand what it takes to win one Grand Slam. Not many people understand what it takes to win 10 Grand Slams. Not many people understand what it takes to win 18 Grand Slams. Not many also understand what getting to seven Olympics takes." Well, winning an Olympic means much more than anything else !
How can this be improved ?
One of the best ways to ensure that our Tennis stars don't choke when representing India is to have more tournaments / friendly matches apart from the Grand Slams that ensure that players have some match practice playing alongside each other. Just like we have various series in Cricket, the Indian Tennis association should also have some bilateral / multilateral matches with other countries. And all this can very well be accommodated in the current Tennis calendar between the 4 Grand Slams and the other master tournaments.
Even with a contingent of 124 sportsmen, India hasn't looked good on the first day. There is already a battle on at the top of the medals tally with as many as 6 gold medals already won. Well All we can wish for is that the remaining Indian shooters, wrestlers, boxers, shuttlers and hockey play to the best of their abilities and win more medals ! Chak de India !
What do you feel is wrong with the Tennis Aces at Rio 2016 ? Share your views.