"Mutual Fund investments are subject to market risks, read the offer document carefully before investing" – the speed at which this was read 10 years back has surely reduced. But that hasn't made much of difference in people's financial habits. If you've read some of my previous posts, I've always vouched for a better curriculum for students in school. According to me the financial literacy is very poor among the youth today. People aren't fully aware of various financial instruments out there than can help them grow. So If you are working so hard to earn money, then why shouldn't your money work hard for you ? So here are the three magical words I'm going to say – "Systematic Investment Plan" or SIP.
SIP == Piggy Bank
I'm sure most of you have had a small piggy bank sometime. Putting those coins randomly, or getting cash when elders visited was fun. SIP is exactly like piggy bank I would say. Just like you put money in your piggy bank, here you put the money in a Mutual Fund rather. Mutual Fund is a financial tool where people pool in a large sum of money which is invested by a Fund Manager of an Asset Management Company (AMC) in various companies and government bonds. So all the mutual fund advertisements you see are by AMC. You have two modes of investing money here: Lump Sum or SIP. I'll talk about the latter one here.
SIP nahi kiya toh kya kiya ?
SIP is the best way to invest in a mutual fund without burning a hole in your pocket. For a minimum sum of Rs 500, you can start investing. Yes ! you heard it, you don't need a large money to invest. And with everything going online, getting a mutual fund online is a cake walk. Simply choose a AMC, select a scheme, provide SIP start and end date along with the amount and other bank details.
Once your SIP is set up, sit back and see your money work for you ! The SIP amount will be auto-debited on the selected date for the duration set from your registered bank account. Once the duration is over, you can "Sell" or "Redeem"and get your money back along with the benefits !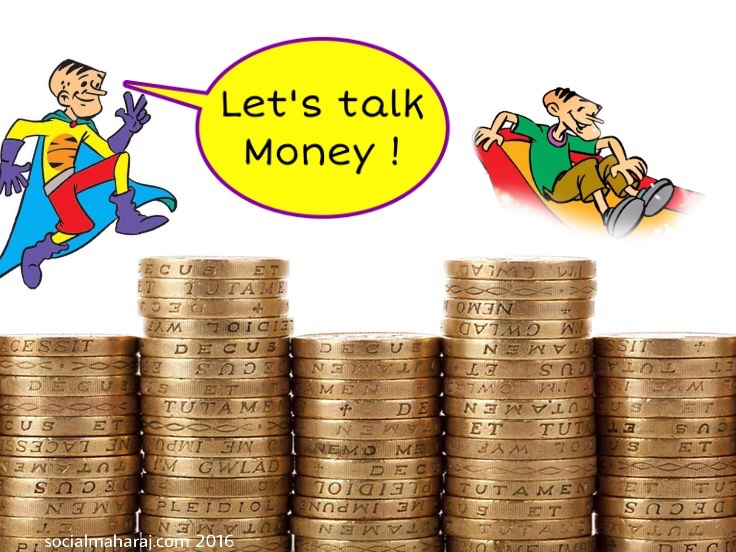 Why should I start a SIP ?
You should start SIP because:
Setting it up is very easy. A couple of clicks and your SIP is ready.
It can be as low as Rs 500 a month.
It can help you save tax. Yes, under the section 80C of the Income Tax act, investments of up to Rs 1.5 Lakh per annum are exempted.
Mutual Funds aren't only for long-term. You can stay invested for as low as a 6 months ! Want to buy a new smart phone next year ? Start an SIP to get it !
It'll help you buy your dream house, plan your next vacation and everything you wished for. One of the best form of savings along with the required liquidity.
You don't need to be a Financial Guru to start investing and that's the beauty of Mutual Funds. Anyone and everyone can start investing.
SIP Kiya Kya ? an initiative by DHFL Pramerica Mutual Fund
Keeping this in mind, DHFL Pramerica Mutual Fund have come up with an interesting campaign to reach out to young investors. Titled "SIP Kiya Kya ?" the campaign aims to make the youth aware of the advantages of investing in Mutual Funds the SIP route through a series of videos. The videos show how stashing cash won't help to grow money along side how SIP investing with casual spending helps your wealth grow. Check out their awesome videos here and start investing !
I'm not a financial guru but have a keen interest in markets. So yes, I can help you a bit with Mutual Funds. Your dream of owning that swanky car or that huge bungalow has become easy now, thanks to SIP. Start investing as early as possible to get the best gains in the long run. Before I conclude, I do need to put this up, "Mutual Fund Investments are subject to Market risks, read the scheme related documents carefully before investing" Also if you have a financial advisor, do consult them before investing.
Happy Investing !