With every passing second, city limits are expanding. Thousands of people are flocking to the city to fulfill their dreams. And with that, all you get to see is traffic, traffic and traffic. People travel with every mode of transport – metro, local train, cabs and what not just to avoid the traffic. But no matter what, you will face the music in the traffic. One of the best things that has happened is the introduction of app based cab aggregator services like Uber and Ola. These people have actually made our lives easy, getting to a place has become as simple as a,b,c. Recently Uber and Ola announced the introduction of bikes in few cities. And today I got a chance to experience Ola Bike in Hyderabad. So here's my experience of riding on Ola Bike.
Booking an Ola Bike – not too many bikes available
I regularly go to office by bike, but unfortunately my bike didn't want go today. So had to take a cab to work. At a distance of almost 20+ kms, cabs can be a costly affair. I paid almost 300 Rs in the morning which is definitely on the higher side. However while returning in the evening, I thought of choosing a budget option. So the plan was to take a cab to a railway station (Lingampally or HiTech City) and then take a mmts home.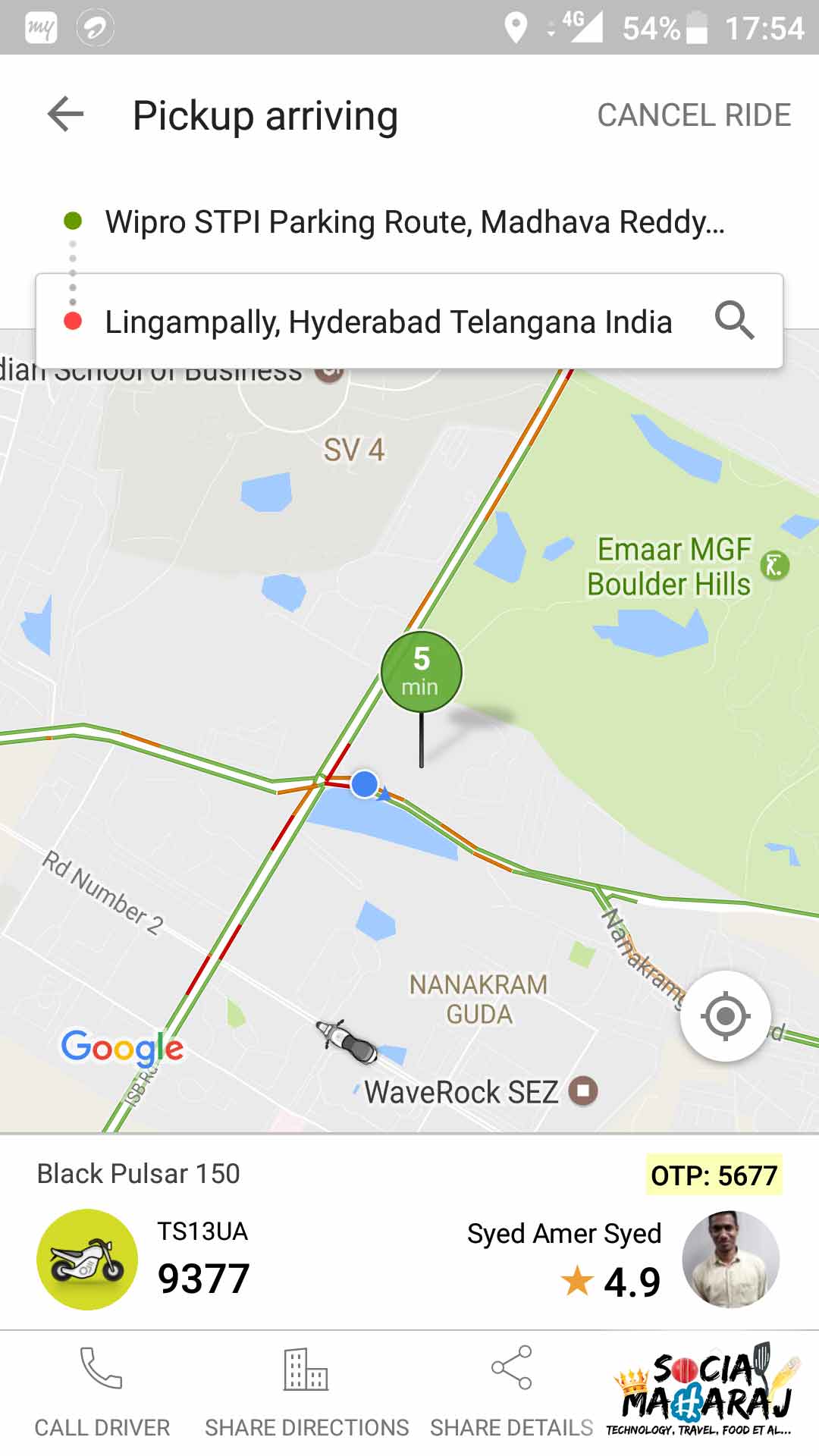 Opening the app to book a cab, I was shocked. The prices were skyrocketing, for a distance of about 12 kms, the charges were 200₹ upwards. Since I don't have much idea about bus, auto and cab were the only option. However I saw a tiny little bike icon on my Ola app which said 5 mins. I quickly booked a bike and it was successful. So yes that was my first Ola Bike booking !
Ola Bike Ride – Take 1
Within now time, a saw a black pulsar with a yellow number plate appear from the traffic. The driver took out his phone, entered the OTP. However apparently, Lingampally railway station was out of city limits from Gachibowli. (That's strange) anyways, so I asked him to drop me to HiTech city railway station. Since he knew the way, I didn't have to do much. We quickly zipped through the peak traffic and reached the destination. So this ride costed me about 80₹, now that's cheap ! Even an auto takes 100₹+ to the railways station from Gachibowli.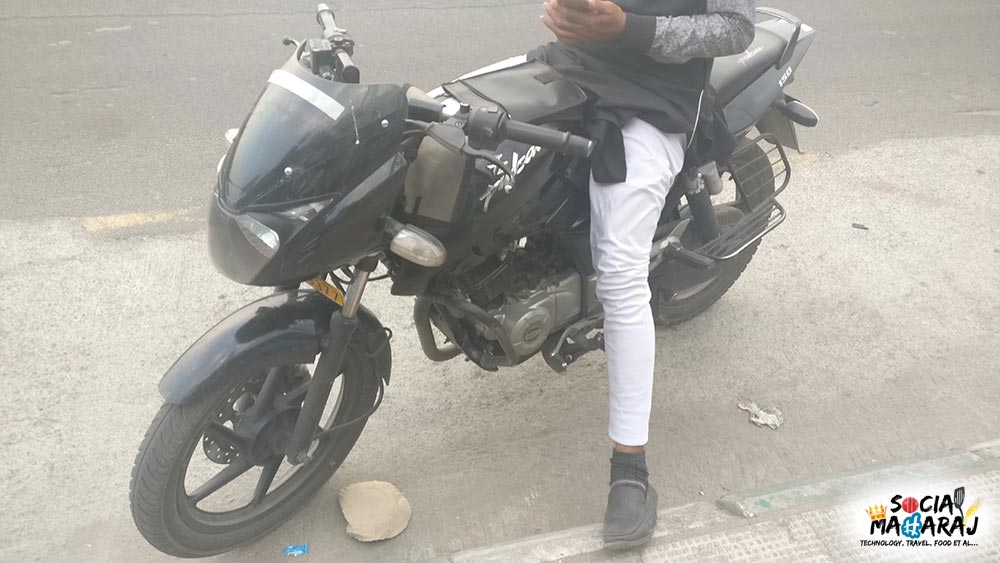 Ola Bike Ride – Take 2
At the station there was a huge crowd waiting for the train. I waited for a while, but the crowd didn't reduce even a little. So getting on the train was not an option, at least I couldn't get in for sure. Again, I opened the cab app looking for cabs. And again for a distance of about 12+ kms charges this time were ₹220 upwards, so that costly too. Shared cabs were around ₹120-₹150 which was high too. So again, I saw a bike option and booked a bike. This time it was a Honda CB Shine. The driver easily spotted me and started the drive without wasting any time. This time the ride was quick, he drove too fast. On the way, he spoke how many bikes are moving from Uber to Ola because of better earnings. He also told the there is more demand for bikes but there aren't many bikes on the road. Reason ? Well he told, the RTO folks take months to provide a yellow number plate to a bike. That's justified. Within no time I was home, and this time paid ₹73. An excellent journey indeed.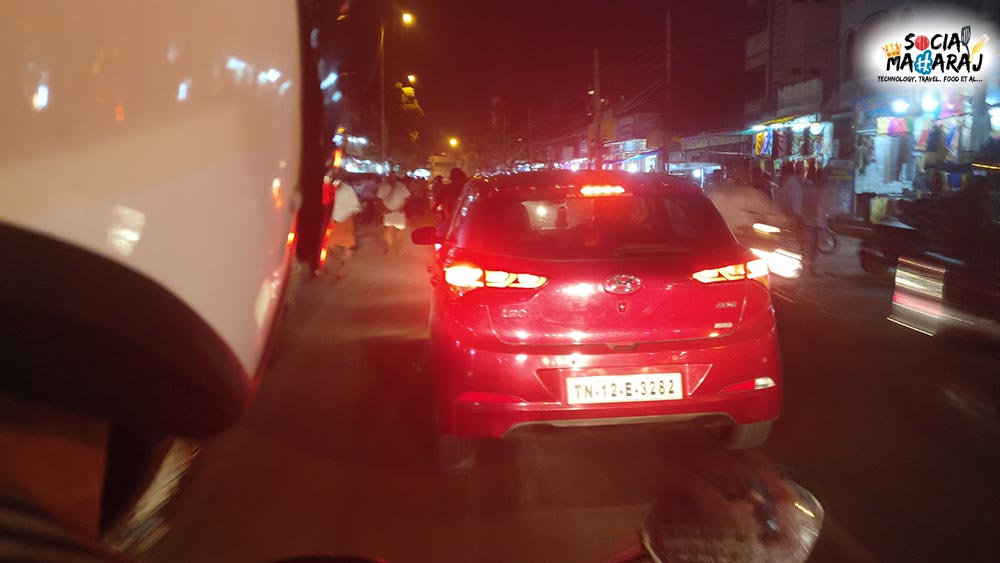 Ola Bike – perfect for solo travelers
Ola Bike is certainly a great option for solo travelers. If you are having less or no luggage, opting a bike should be ideal. The service is prompt and hassle free. Instead of paying almost ₹300+ from my office to home, I paid a just half the amount using Ola bike. However I read somewhere, that the drivers provide helmet to the rider. But I didn't get one. It's a great choice from guys traveling alone, but not safe for women. I mean you don't know. (Not saying that ladies cannot use, there's nothing they cant do !) So all in all, my experience of using the Ola bike was amazing. It's quick, hassle free and more over light on pocket. So go ahead and try a service and share your views. Already tried it ? How was your experience ? Share in the comments below or tweet to me @atulmaharaj !