"Cricket is religion in India and Sachin is God" is the bottom line. We love cricket and are crazy for it. From test matches to ODIs to T20, Indians love the game. Over the years we've accumulated so much cricketing knowledge that we are able to provide batting and bowling tips on the fly ! Cricket has become so huge in India that it has overshadowed other sports. Most of the sports including the likes of Badminton, Hockey take the centers-stage only when India is playing that too depends on the players playing too. However if it's an India vs Pakistan match, we are ready to watch any sport. One sport that is very famous at school level but loses the fizz at the higher level is Football.
Football is as popular as cricket especially in schools. There will be more Pirlo and Buffon fans than Dhoni and Kohli fans. But because Cricket is always in the spotlight, football takes a backseat at higher levels. We surely have many talented football players. My own classmates at hostel were superb at football. The Indian Super League (ISL) started a revolution being the first of its kind football league in India. And now with India hosting the FIFA U17 World Cup, I'm sure Football will get a boost.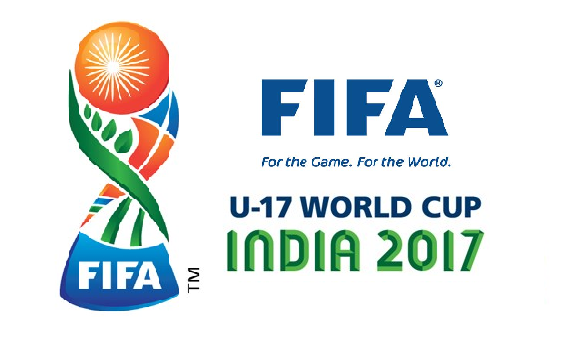 FIFA U17 starts October 6
It's probably the first time that India will be hosting a major football tournament. And I'm sure the home team will be in for an experience of a lifetime. The kids wouldn't have previously played in front of such a large crowd. Most of my friends have already bought tickets for India matches in FIFA U17 world cup matches. I can already see the buzz around and it's nice to see football getting its due recognition. As it is there has been a lot of cricket in the recent past. I definitely need a change and the FIFA U17 is the best way.
Team India fixtures FIFA U17 World Cup
The FIFA U17 world cup is the first time when India will be featuring. That is because India is the host and so we get the 'wild card' entry. With 24 teams from rest of the world, the tournament is surely going to a fierce battle. Matches for FIFA U17 world cup will be played at JLN stadium, New Delhi and Kochi, D.Y Patil Stadium in Mumbai, Indira Gandhi Athletic Stadium in Guwahati, Fatorda Stadium in Margao and Salt Lake Stadium in Kolkata. Looking for Team India Fixtures in Fifa U17 world cup ? Below are the fixtures of team India for the Fifa u17 world cup:
India vs USA on 6th October in Delhi
India vs Columbia on 9th October in Delhi
India vs Ghana on 12th October in Delhi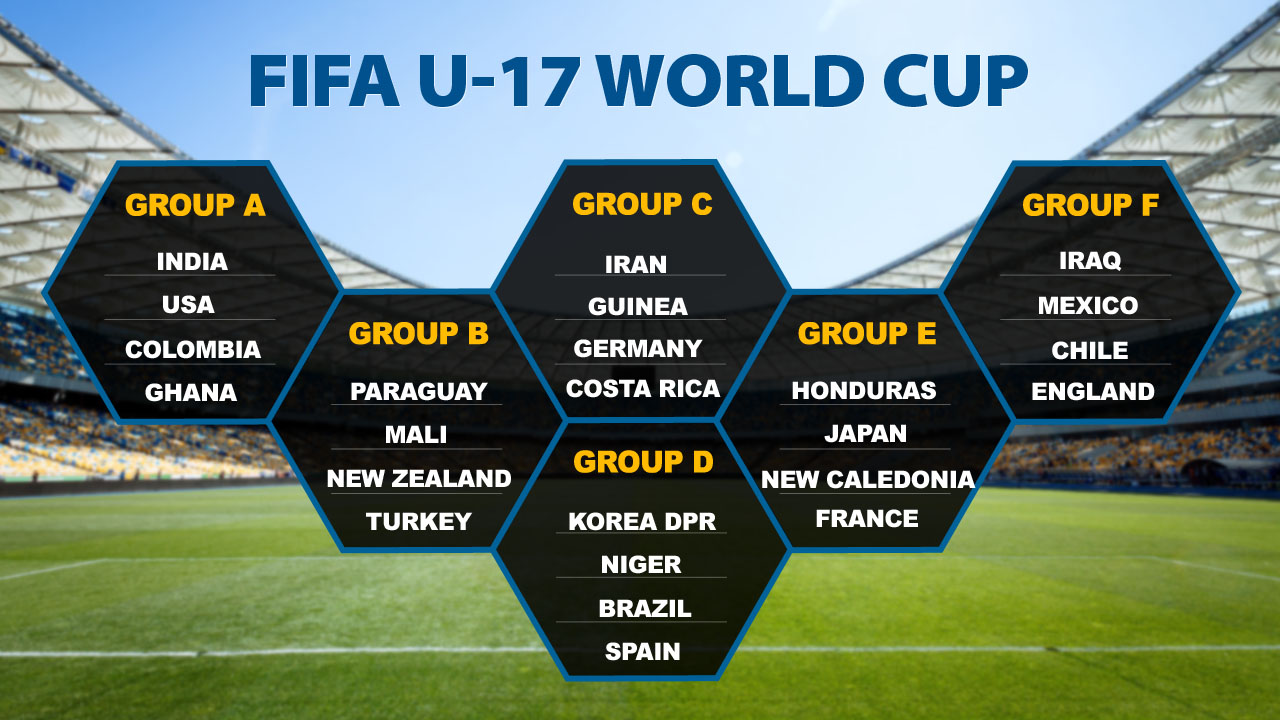 Where to watch FIFA U17 World Cup live ?
In India the media rights for the FIFA U17 World Cup is with Sony Networks. You can watch FIFA U17 World Cup matches on Sony Ten 2, Sony Ten 2 HD, Sony ESNP, Sony ESPN HD in English commentary. Sony Ten 3 and Sony Ten 3 HD will broadcast in Hindi and Bengali commentary. It will also be available on DD Sport. Further you can watch FIFA U17 World Cup online for free on the Sony Liv App.
Cheer for Team India at FIFA U17 World Cup
Finally football is going to get a major boost with the FIFA U17 World Cup. I hope with this, more and more children take cup football. Also at the national level too, more opportunities should be given to football players and the country itself should promote the sport. With this, I'm all geared up for the tournament starting tomorrow. Are you ready ? Cheer for team India and take them through ! What are your thoughts ? Share it in the comments below or tweet to me at @atulmaharaj