Gone are the days when websites were only owned by corporate bigwigs. Come 2017, even a paan-waala can have a website, thanks to the heightened awareness. People are aware of the power of internet and everything thing it can do. In today's world I can say (jokingly), "bina app / website waale startup ka wajood hi nahi hai" (There's no place for startups without an app/website in the current scenarios). Netizens now have access to a lot of resources and information at their tips. Hosting a website is surely one of them. Most of the web hosting plans come with unlimited email ids. However, with Google opening up, you can now host your email ids on Google Apps G Suite.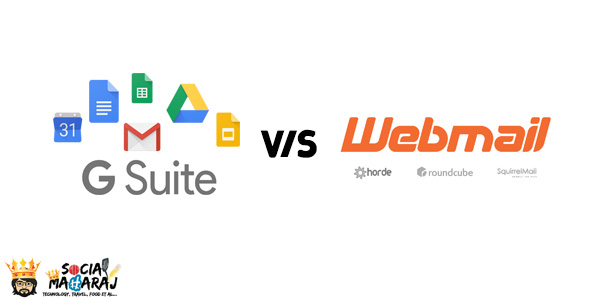 Why Ditch your existing email for Google Apps G Suite
It looks great on paper the number of email ids provided by web hosting companies. With most of them providing anywhere between 100 to unlimited email ids. However in practical, how many of those are even used ? On the other hand I always believe in quality over quantity any day. So if you are wondering Why you should ditch your existing email for Google Apps G Suite, here's why:
Limited Space
Most of the email services provided by the web hosting companies as a part of their package have limited space. If you are going to use this email id as a primary one, I suggest you to opt for Google Apps G Suite as it provides you (each user) with a total space of 30GB which is more than sufficient for anyone.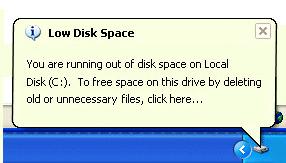 Reliability
I'm pretty sure that if you have a website, you would also be having one of the trademark contact us or info email ids. And I'm also sure that you would be receiving a lot of mails on it too. Since your website and email is 'sitting' on the same server, if your website is down, even your email will be down too. And you surely cannot afford to miss any emails, Can you ? Another reason why you should shift to Google Apps G Suite as it is more reliable and guarantees amazing up-time.
Accessibility
Most of these web mail services provide access to your mail server over POP3 or IMAP. However many a times configuring these on multiple devices is a pain. More often than not you are stuck with the security settings and take a lot of time to configure the email on your device. However with Google Apps G Suite, setting up the email is a breeze. You can use the default GMail apps across all your devices to access your email.

Increased Productivity
I'm pretty sure that you might be doing a lot of work before you send an email. You might want to create a meeting request and share it across. Or probably create an invoice or a presentation to share. How many times you wondered that your existing email service provider a service to do all this ? With Google Apps G Suite you get access to Google's powerful apps like Docs, Sheets, and other which are seamlessly integrated with your email id. Thus you can increase your productivity by using G Suite.
Of all the reasons mention as to why you should ditch your existing email to Google Apps G Suite, reliability is one major concern. If you get a lot of email (important ones) and don't want the sender to receive a Mailer-Failure-Daemon email, you should substitute to G Suite. With G Suite, you are always guaranteed that every email will reach you no matter what. Plus with services like calendar and drive, you can do a lot more with your email id.
How much to do you pay for Google Apps G Suite in India ?
The Google Apps G Suite is currently available as a 14 day Free Trial in India. Post this you can pay in two ways. A flexiplan or a fixed rate plane. For the flexiplan, Google charges Rs 150 per user per month. You can avail a discount of Rs 300 if you opt for a fixed term plan. G Suite is available for Rs 1500 per year excl taxes. I'm sure if you are worried about your email, this ain't a big price to pay.
In my next post I'll be talking about how to setup Google Apps G Suite. So stay tuned for the next post. If you found this post informative, do share it across and help spread the word. For anything and everything else, drop a comment below or tweet to me @Atulmaharaj