Even though Zomato rates me as an Expert in Banjara Hills, there are many restaurants that I've not visited yet. And by the time I do visit, I'm pretty sure there'll another lot cropping up somewhere. This is about last week when my friends wanted to dine out and were look out for a decent place for dinner. Since I wanted to try out a new restaurant, I suggested them Taksh in Banjara Hills. With everyone agreeing to this one, we visited Taksh in Banjara Hills for dinner. So here's my quick review of Taksh.
Royal Ambiance at Taksh
One thing that'll surely attract you at Taksh is their royal ambiance. I had spoken something on the same lines about Ohris's Jiva Imperia earlier too. However, if you rate Jiva a 5/10 for the 'Royalty' factor, then Taksh surely deserves an 8/10. The entire restaurant is themed to look like a palace. Big round tables, curtains, elegant cutleries and what not. Only if the lighting was a bit bright at the place where we sat, things would have been better. Since we were 7 of us, we decided to take a big round table. It was fun sitting on a round table and having dinner.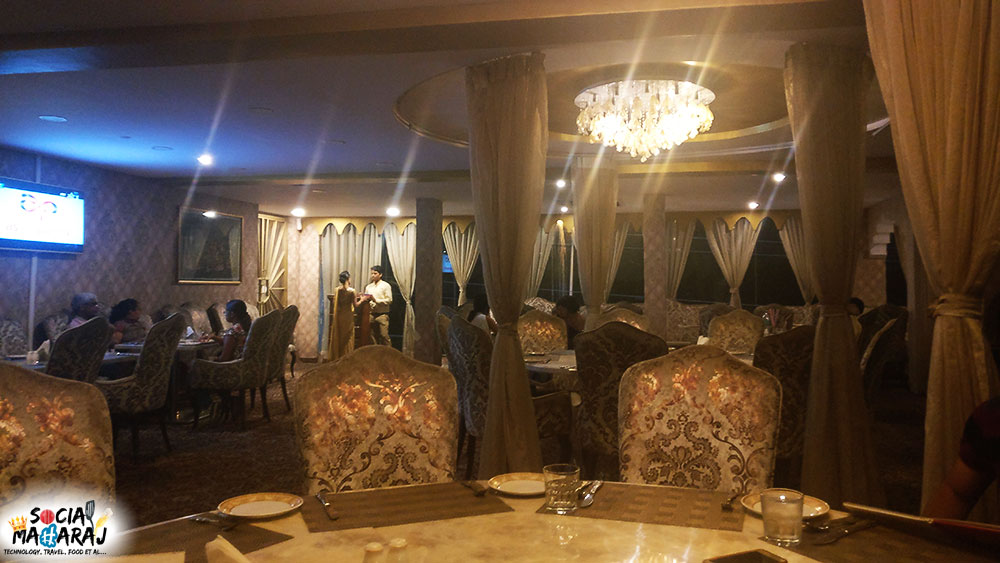 Food Review of Taksh
After the grande ambiance one would expect a lot from the menu, but there isn't much variety, especially for vegetarians. Starters barely had 2-3 items that were available that day out of the handful mentioned on the menu. Finally we ordered Hara Bhara Kebab, Baby Corn Manchurian and Chilly Paneer along with Apollo Fish for starters. The starters were pretty good. Manchurian was spicy but was good on taste. The kebab however was more tangier than usual. Fish was average, it was spicy.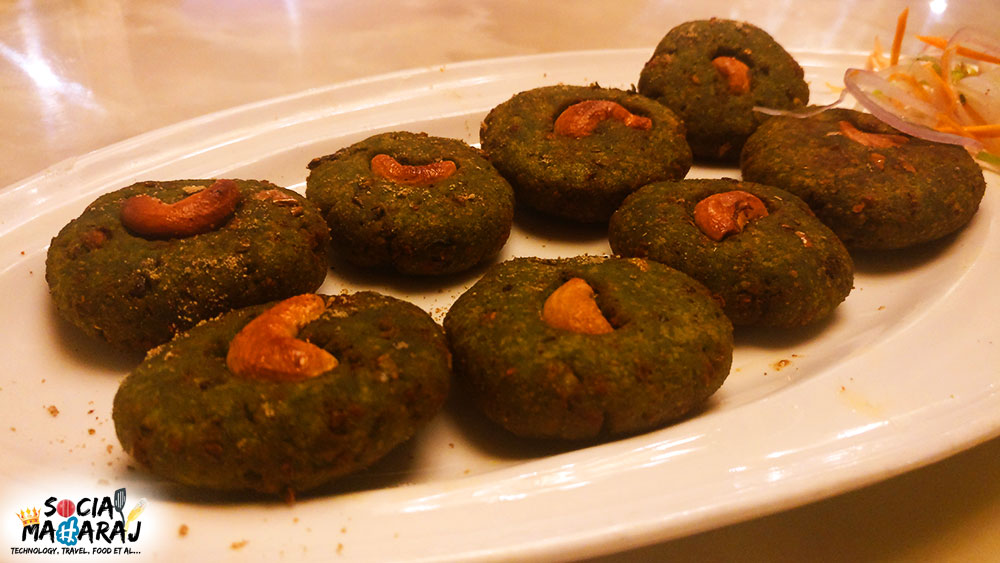 Digging into the Main Course at Taksh
After a lot of discussion, we finally decided our order. Since most of us were vegetarians , we ordered Veg. Jaipuri, Mushroom Masala, Paneer Butter Masala and Kadhai Paneer along with Garlic Naans. For non vegetarian we ordered Murg Makhni (which I later on realized is the Indianised name for Butter Chicken). The service is surely on the slower side and they make you wait. You might need to repeatedly remind the waiter of what you want, right from water to onions.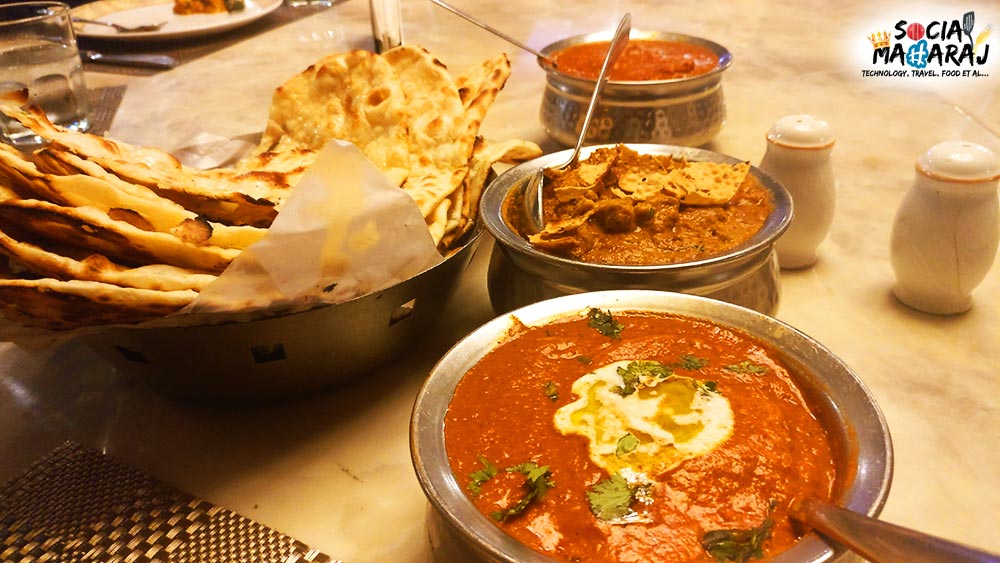 The wait finally ended, when we had piping hot gravies in front of us. The gravies were very good, all of them. Kadhai Paneer was slightly on the spicier side but tasted good. Paneer Butter Masala was usual while Veg. Jaipuri and Mushroom Masala tasted good. Naan was cooked properly and had the right amount of garlic on it. With didn't take much time to finish all that was on our plates. To top it up, we ordered a Veg. Dum Biryani. The biryani was served in a hot 'handi'. It looked good, but surely lacked the biryani punch. If you are a regular biryani eater, you won't enjoy this much.
Dine with Family at Taksh, Banjara Hills
This royal themed restaurant is a great place for families. The restaurant is a tad silent and hence probably no the right place to hang out with friends. The food at Taksh is pretty good, be it the starters or main course. We went on a Saturday evening and the restaurant wasn't crowded. We paid about Rs 3800 for 7 people (about 540Rs incl taxes per head), Taksh is a good place with good food. Only if the service and lighting is improved a tad, the experience would be even better. I surely wouldn't mind going there again. Been there already ? How was your experience ? Share your views in the comments below or tweet to me at @Atulmaharaj