It was Friday and you know, everyone was already in the weekend mood. A couple of my colleagues had planned to treat us. Who doesn't love treats ! Since it was a quick decision, there weren't many restaurants on the list because of their distance from work place. In the end we decided to checkout Angaara Counts 3 that is right opposite to our office. It is also in the same building at Barbecue Nation and Veranda by Blue Tree. So here's my review of Angaara Counts 3 Gachibowli, Hyderabad.
Ambiance at Angaara Counts 3
The restaurant is on the second floor right next to Verandah. It's nice because if you change your mind to have buffet, you can go to Verandah. But if you need kebab and biryani this is where you should be. The place didn't seem too big. Or maybe it was due to the fact that the restaurant was heavily crowded. Looking at the restaurant, I don't think there was a facility to reserve tables. We were glad that a couple of folks saved the seats for us. The tables too were congested. We were 10 people and the table did seem small. So the place is small considering the foot fall it receives. Would suggest to get in early especially on Fridays. I wished they had a waiting area outside so that the crowd inside was less.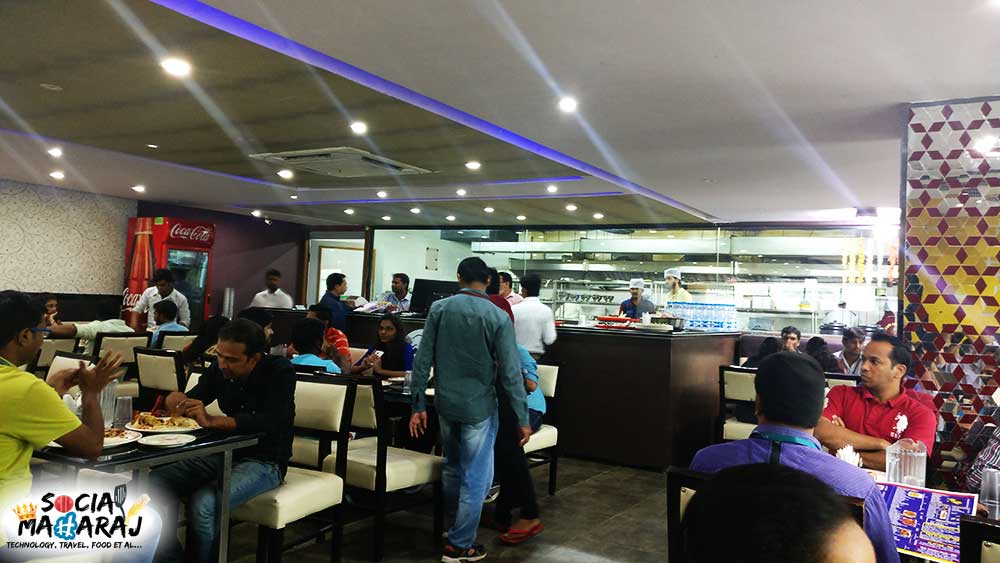 Food Review of Angaara Counts 3
We were 3 vegetarians and 7 non vegetarians on board. For non-veg they ordered a combo that included a couple of chicken starters, a family Chicken Biryani (looked delicious) and some other items. For vegetarians I decided to go the A La Carte way. We ordered Chili Babycorn for starters. The evergreen Paneer Butter Masala, Paneer Kaju Masala, Rumali Rotis (I love them) and of course the Veg Biryani (yes it exists !) I somehow feel that to test a vegetarian restaurants, Dal Makhni and Paneer Butter Masala / Paneer Tikka Masala are benchmarks 😛 Anyways, the service is horribly slow. I don't know whether it was because of the rush, but it's terrible. It took that guy almost 20 mins to get a plate of Baby corn ! Maybe more work force needed.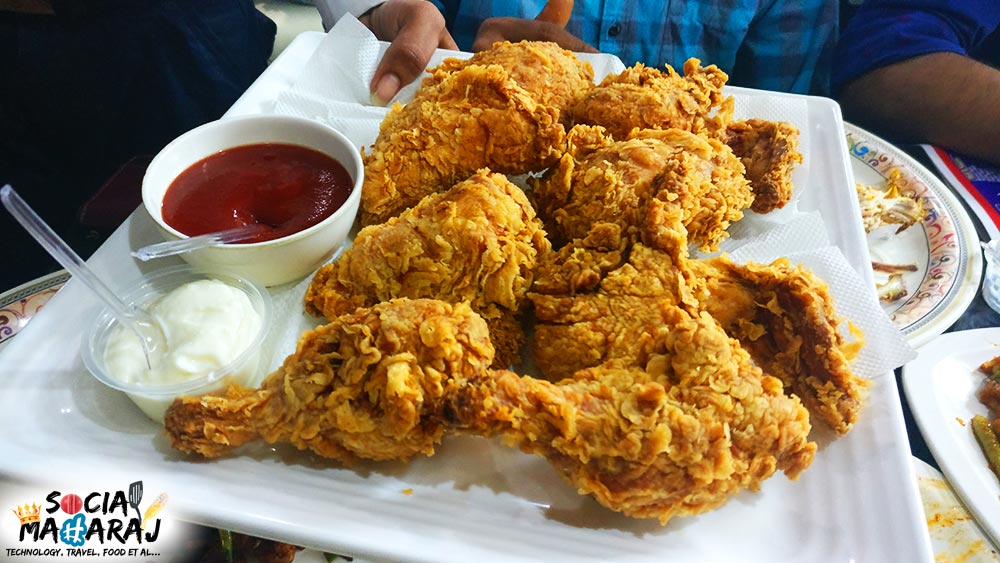 Anyways, the starter was actually spicy. Didn't expect it to be that spicy. The corn was cooked well and was loaded with lots of onions and capsicums. While we waited, our non veg folks were relishing their chicken starters. Soon out next set of orders arrived. The Paneer Butter Masala was good. Paneer was soft and fresh and the gravy thick and tasty. Kaju Paneer as the name suggests, had a great dose of kaju and with tender, fresh paneer. Loved the main course items, full marks for that.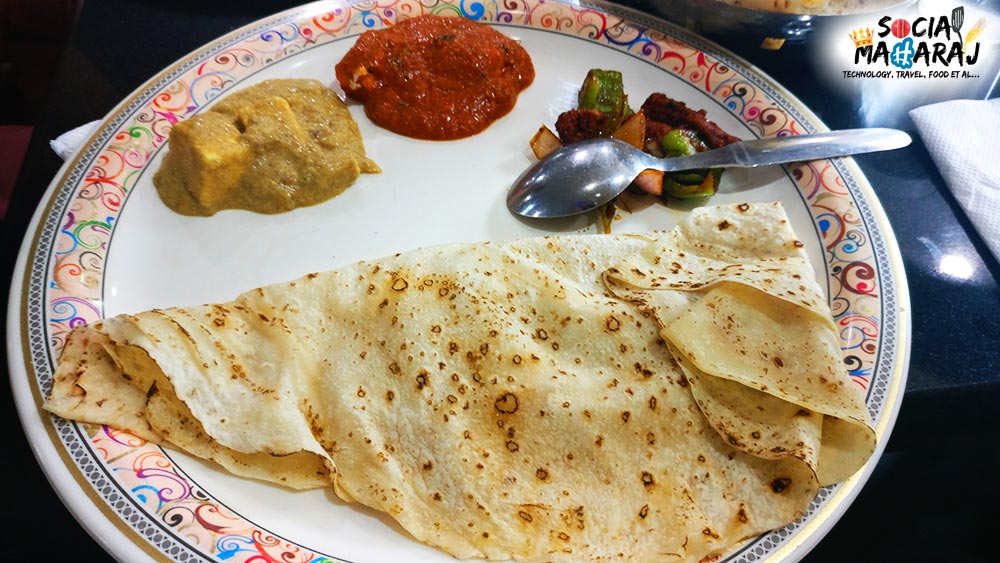 Biryani took a while to come that too after repeated reminders. The best thing about the Hyderabadi Biryani is the long grain rice, it looks like noodles ! After having Biryani at Bawarchi and Paradise, I don't think this was anywhere close to them. The basic masala lacked the 'Biryani' taste. In short it smelled Biryani but didn't taste great.
Final Verdict: Tasty Food at snail pace
My experience at Angaara Count 3 was marred with slow service, billing issues and repeated reminders. At point one I was tired asking the guy for spoons and finally got up and bought them myself. The food was good. All the gravies I tried tasted good and weren't too hot to handle. The biryani however could have been done better. My Non Vegetarian friends liked the meal they had. So I guess, Angaara Count 3 is worth your time. Only advice is to go and grab a table else some day you might be standing waiting for me to finish 😛 Already been there ? Share your experience in the comments below or tweet to me at @Atulmaharaj