It is essential to stay healthy to enjoy a good life. A healthy body has a healthy mind. The best way to maintain fitness and good health is exercise. Everyone needs exercise daily to stay fit. Not doing exercise leads to weight increase. Your body also starts losing energy day by day, so you cannot maintain it at all without a proper routine workout or exercise. To stay fit your whole life, you need to exercise daily. A useful technique as a routine exercise is playing sports. There are countless sports in the world, and one of the most popular types of sports is martial arts.
Martial Arts is not a single game with specific rules. Martial arts not only gives you sound health but a way of protecting yourself, so with keeping yourself healthy and fit, you can also learn the skill to defend yourself. You can get strong muscles through martial arts. Martial arts make you fitter, punctual, healthy physically, and mentally as well. As mentioned earlier there are many types of martial arts being practiced all over the world. One of the most famous types of martial arts is Thai boxing. Thai boxing or Muay Thai is a well-known fighting style in Thailand.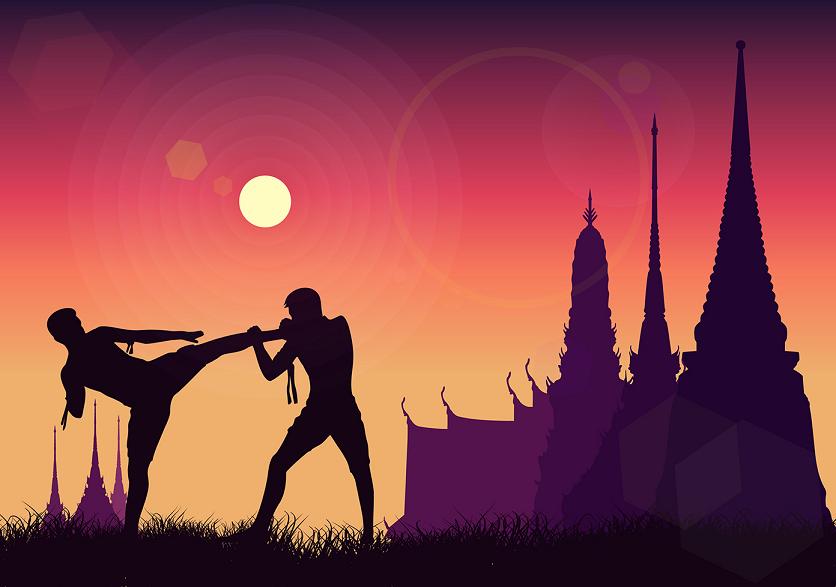 Benefits and basics of Muay Thai and Muay Thai in Thailand
Muay Thai boxing is one of the most popular types of sports in Thai Land. Muay Thai is a fighting style, which is a sport of Thailand that uses many attacking, punching, kicking, and defending moves and techniques. It is a combined use of the shins, knees, elbows, and fists. It is the perfect exercise for the whole body. It would help if you did many different professional activities from primary to advanced according to a routine-based plan. This routine makes your muscles so strong that you can protect yourself from anyone who wants to harm you.
Muay Thai was firstly introduced as a simple Thai fighting style during the wars, but later people of Thailand adopted it and made it a sport. This sport spread around the globe as an international sport at the end of the 20th to 21st century. Many Practitioners are practicing Muay Thai, and they also began its competitions. Professional Boxing Association of Thailand conducts its professional league. The best way to stay fit and also to become able to protect yourself or to learn self-defense Muay Thai is the best option.
Learn Muay Thai boxing in Thailand
A lot of people practicing Muay Thai in Thailand for years can teach you the basics to advanced aspects of this sport. There are several academies camps in Thailand for this purpose. The best Muay Thai boxing training camp is muaythai-thailand and this Muay Thai camp is in Thailand. 
These are some basics exercises in Muay Thai which work on the different body parts and make them healthy and fit. Skipping Rope it makes the whole body healthy and especially the legs, and increase the stamina of the body; running it makes the legs strong and give a movement to the entire body by which your respiratory and blood circulation system improves day by day; shadowboxing it completes your arms and hands strong that you can hit anything so hard without giving any trouble to yourself.
Thai Pad Work it also makes your legs strong, and all the other exercises like Heavy Bag Training, Clinch Work, Sparring, Ab Work, Stretching, Meditation make your mind fresh and the body healthy. So if you want to have good health, you must learn Muay Thai.
What are your thoughts on Muay Thai boxing? Leave your comments below or tweet to me at @Atulmaharaj or DM me on Instagram.