The entire world is under lockdown and staying indoors isn't something that all of us are used to. Most of us are having Work From Home enabled and that means 24×7 in the house. My day starts at 8 and I sit at my desk till like 7. With such a schedule, I try to walk a little every day with my Mi Band 4 to keep a track of it. However, during the lockdown, it became tough to keep up and hence I joined the Cult Live Class. So for anyone who is not on Cult yet, here's everything you need to know how does the cult live class work?
Cult Live Class – What is it ?
Let's get this right, I'm not a fitness freak. So this is just an outsider's view of live classes by Cult Fit. Cult Fit is probably the 'most seen' chain of gyms in India. You have it in almost every corner of the city. And the flexibility it offers to its users is immense. It allows the users to visit any center in any part of the country. In fact most of my friends are a part of Cult. Now with the lockdown coming in force (and being extended)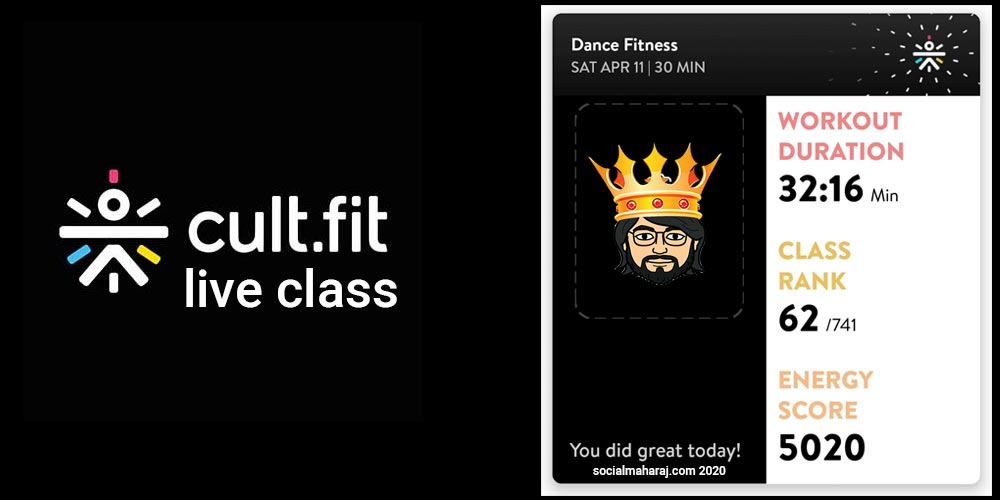 Cult Fit has come up wth Cult Live Class so that people can work on their fitness during the lockdown. These are live fitness classes from experts from Cult Fit. You just need their app, and provide camera permission so that they can track your movement as your work out. Also they say that your video is not visible to anyone, so privacy is taken care of. So what are the things you should know about Cult Fit Live Class ? Read on.
Get your -> Cult Live Class FREE
5 Things to know about Cult Live Class
Who can register for Cult Live Class
Usually, the Cult Fit membership goes above Rs 10K for a year, So one may wonder, who can register for Cult Live Class? Well, it's FREE! Yes, anyone can use it as long as you are registered for Cult Fit. Cult Live Classes aren't free anymore and you need to pay to use the service Just download the Cult Fit App (iOS & Android) and register for free and join the Cult Live Class. However, these live classes are just for the lockdown it seems. I checked with my friends registered with Cult Fit that this wasn't there earlier. So will the Cult Live class shut after lockdown? Read on.
Work out at your time
The highlight of Cult Live Class is that you can work out at your own free time. Whether you are an early bird or a night owl, there are slots available for you to work out. So you choose a session you like to attend, select a time slot and start your work out at home. They have sessions starting from 5am to 12pm and from 4pm to 11:30pm. You see there a lot of options for you to choose from.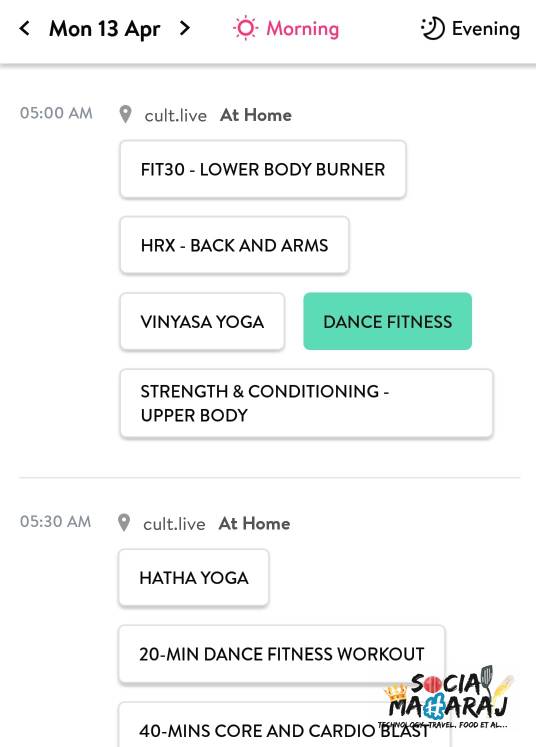 Variety of Work out options
Another good thing of Cult Live Class is that there are a variety of work out options available. So whether you are a beginner or a pro, there's work out options for everyone. From the basic dance moves to the strength and core training for professionals. Moreover you can also join live Yoga and meditation sessions too. So no matter how you want to keep yourself fit during lockdown, it has everything you may need. I personally join the dance classes 😉
Attend Cult Live Class with Live Masterclass
All of the fitness trainers with Cult are trained professionals. So you can be rest assured of what are you learning. However, there's always a note of caution for these Cult Live classes. Now apart from these trained professionals, you can even work out with celebrities with Cult Live Masterclass. You can have conditioning with Vijender Singh or boxing sessions with Mary Kom or perhaps an exercise session with Mandira Bedi ! And all of that from the comfort of your home.

Exercise with your friends
Lastly, I've always believe that there are a lot of things you do better when you are in a group. Like eating out and working out. When you are working out with friends, you tend to perform better. Be it the competitiveness between you and your friends. You just join a session and invite your friend to the session. If they accept it, you see their training points as you work out so you know who's better ! Get your friends along and have a fun work out session with Cult Live Class.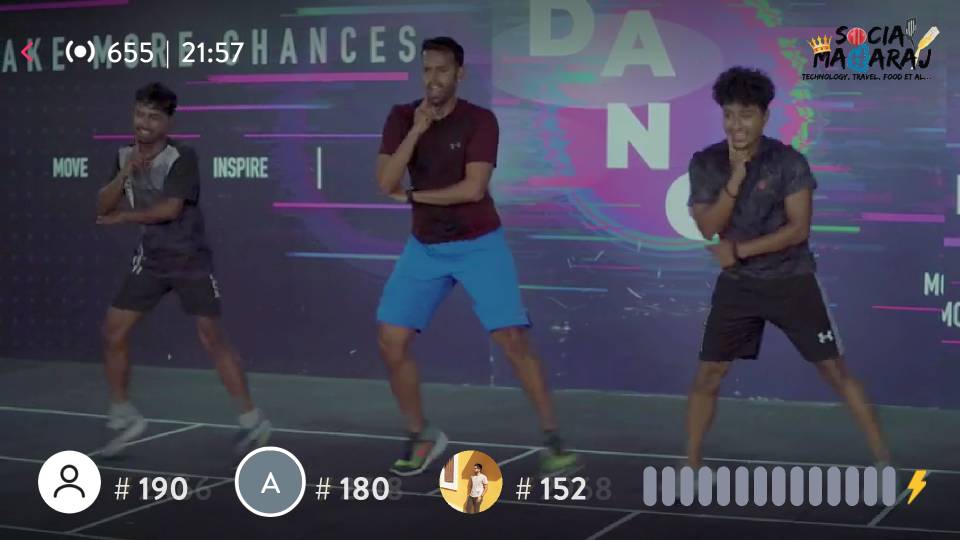 Try it out, you might like it too
Like I said earlier, I'm not a fitness freak. I just go out for walks daily. That's the least I do. I do keep a check on my food during the lockdown. So when my friend suggested I try Cult Live Class, I thought to try and had a good experience. We know the lockdown won't be forever, however, Cult Live Class is here to stay! Refer to the embedded tweet below with the response from the Cure Fit team 🙂
In case you are wondering, are Cult Live classes going to help you, then you must see the image below. I've been consistently doing their Dance Fitness and have seen an amazing transformation already. Down from 125Kgs to 95kgs! So if you are looking to become fitter in a fun way and ready to modify your diet too, you can see great results!
That's about my view of Cult Live Class. What are your thoughts? Have you joined it? Would you want to join? Share your thoughts in the comments below or tweet to me at @Atulmaharaj or DM me on Instagram.