"Mere paas gaadi hai, bangla hai, daulat hai…" is the cliche dialog by the great Amitabh Bachchan (he recently completed 12 years of Blogging – read his blog). And for most of us, this is just apt. We all are ambitious. Ambitious about our careers, personal lives and of course the materialist world. One of the easiest one now a days is Blogging for money. Yes, many people who contact me ask "Bhai, I want to start Blogging for Money. Please Help"
That dream holiday destination, that sexy car, that power packed smartphone, we want all of it. And to fulfill those, people get into a lot of "side gigs" to fuel these desires. Now I know Blogging can get the moolah, but I'm of the belief that money should not be a priority when you want to start blogging.
So what triggered me to write this blog post ? Due to the lock down a lot of people want to start blogging and I've been approached by many with the same question about blogging for money. And also many folks can't differentiate between a blog and an Instagram page.
Blogging is not Get-Rich-Quick scheme
We all are swayed away by watching our favorite YouTubers, Instagrammers and Bloggers going on that dream holiday, driving that swanky car and reviewing that smartphone. I mean who doesn't want that ! But if you go and ask any of them as to Why they started this. Not many will respond it was for money. They started out because they loved doing that and wanted to showcase it to the world.
I started blogging because I wanted to share my experiences of eating out and traveling. I never wanted to start blogging for money, it was all about sharing my stories. And if you see my blog, you know that most of the content is about my experience. For instance my Kartarpur Sahib Journey or the the 40 hour bus ride, I did these because I wanted to, not because I had some benefit involved.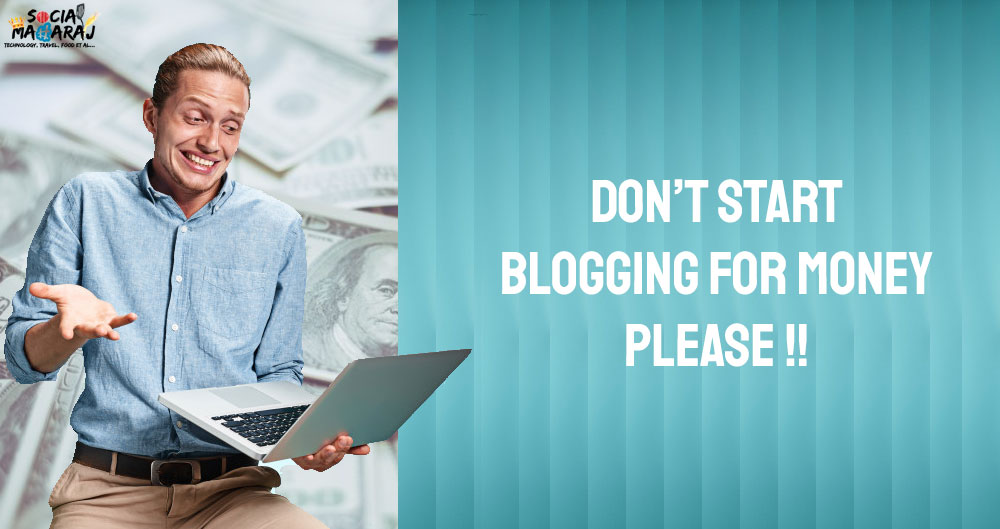 Why you should not start blogging for money
Unfortunately, people have an image in mind that Blogging/vlogging is get rich quick scheme. And because of that I've seen a lot of Bloggers who start out with full enthusiasm and later shut shop. Why ? Because they started blogging for money but weren't earning anything. Google Adsense didn't approve their blogs/website, affiliate links don't have good payouts and most importantly there is no one reading their blogs. It is very demotivating especially in the initial months when nobody knows your blog.
I've been blogging for close to 8 years now and trust me there have been weeks when there wasn't a single reader for the blog. Did I stop ? No ! Why ? Because I wasn't blogging for money. I kept sharing content irrespective of anything. And I've rewarded for that. Read my about page to know more about my blogging journey. Anyways, there are a lot of reasons why you shouldn't start blogging for money, but here are a few
Content is no more the king
When money is on your mind, you actually don't think much about the content. You will share any type of content as long as you are getting some benefit out if it. The day you stop getting anything from your blog/vlog, you will quit. Take my words. For instance, you might have started out as an auto vlogger but now you are reviewing coffee and shoes ! The content you post is sadly no more the king and you're doing anything to make money.


Lose your credibility
When you start doing anything and everything for money, content is no more the king as I mentioned above. And when that happens you lose your credibility. People read your blogs, watch your videos because they see you as a credible source of information on a specific topic. For instance, the three broad things that people talk to me are Food, Travel and Technology. People either ask me restaurant recommendations, travel itineraries or about some issue with their website. Remember, you will lose your credibility over time if you are blogging for money.
Users don't want to read your blog
And when you lose your credibility as your content is no more relevant to your users, they stop coming to your blog. You managed to grab attention of people with your skills however since your focus was only on making money, you posted all sorts of content which led to you losing your credibility and eventually a downfall in the traffic. And when you don't get traffic, where will the money come from ? That my friend is the death of a blog.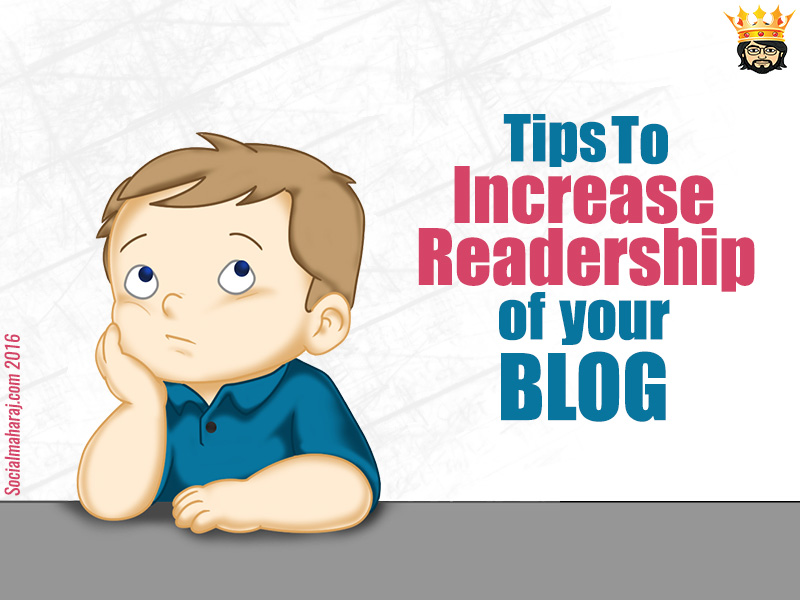 Follow your passion and thou shall succeed
My only tips for beginners is just focus on your area of interest and create quality content. Don't just start with the thought of blogging for money. There are people/brands out there who are looking out for creative and credible people for collaborations. If you are doing justice to you blog and following your passion, there's nothing that can stop you from raking in the moolah.
But if you decide to ping me and ask "Bhai how do you earn from blogging ?" I'm sorry but I will share this post with you. So asking all my blogger friends, what are your thoughts on this ? Have people approved you to learn how to start blogging for money ? Mention your thoughts in the comments below or tweet to me at @Atulmaharaj or DM me on Instagram.