The internet is filled with stories both of inspiration and depression. Some of those bring a big smile on your face while others fill your heart with grief. You might have come across various inspirational stories of people following their passion. You would have come across stories where people have left their corporate jobs and have followed their passion. One such inspiring story that I was a part of (for a teeny weeny duration) was of my blogging pal Keerthi. (alias ThoughtsThruLens). An IT professional who decided to quit her stint at an IT major to take up her passion – running a restaurant.
I remember she was quite adamant on getting it. Even a small bandi would have sufficed her. However, her passion and zeal ensured she did something bigger. She started out with a franchise of Sizzling Joe in HiTech City. And like always, this is going to be my version of Sizzling Joe HiTech City review.
Next Galleria Mall HiTech City
Frankly, this was the first time I actually heard of Sizzling Joe as I had tried sizzler only once before this. And apparently there are already few branches of Sizzling Joe in the city. Considering that there isn't any in HiTech City, Keerthi decided to find a place at the Next Galleria Mall in HiTech City. Located in the food court of the mall, Sizzling Joe is quite easy to locate. If you are coming via Hyderabad Metro, take the sky walk to the mall. It opens right inside the food court. The counter is like a typical food counter at a food court but with my friend on the other side 🙂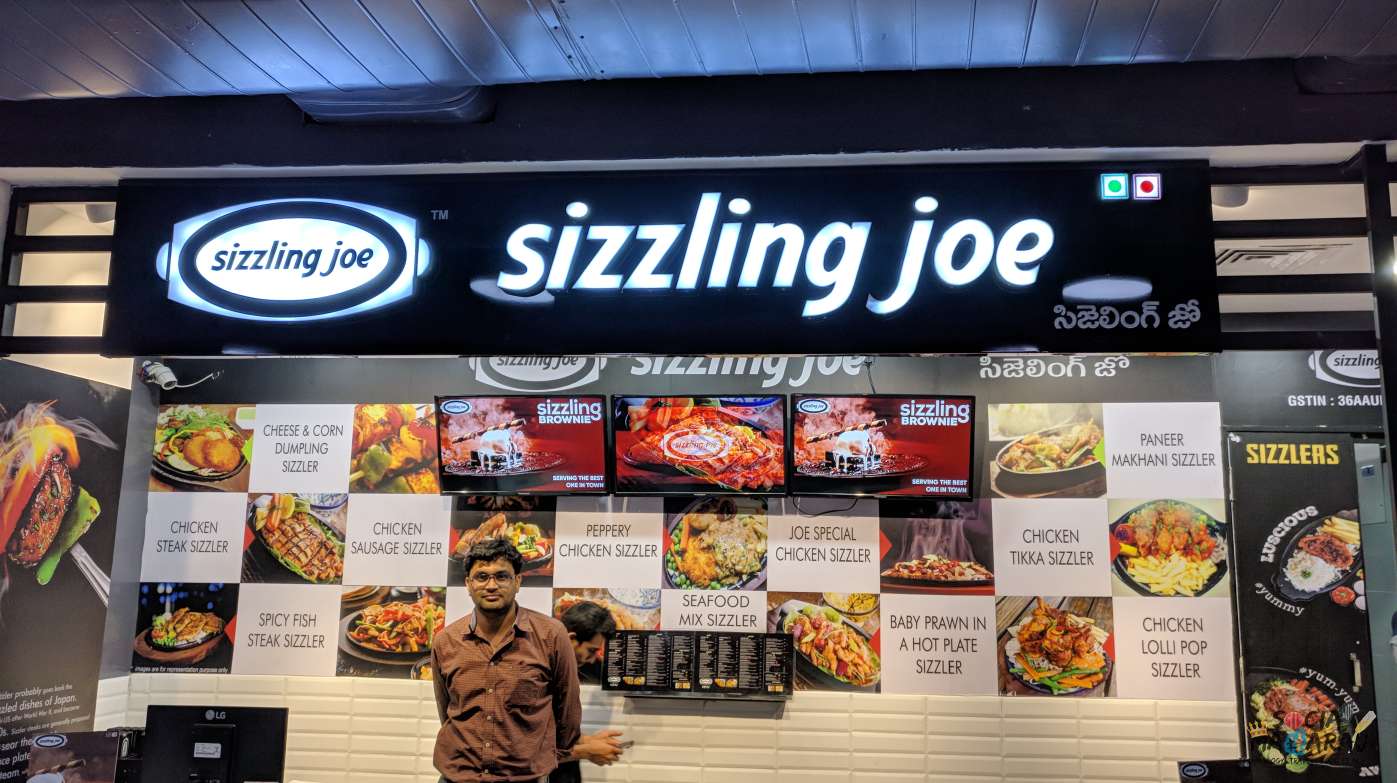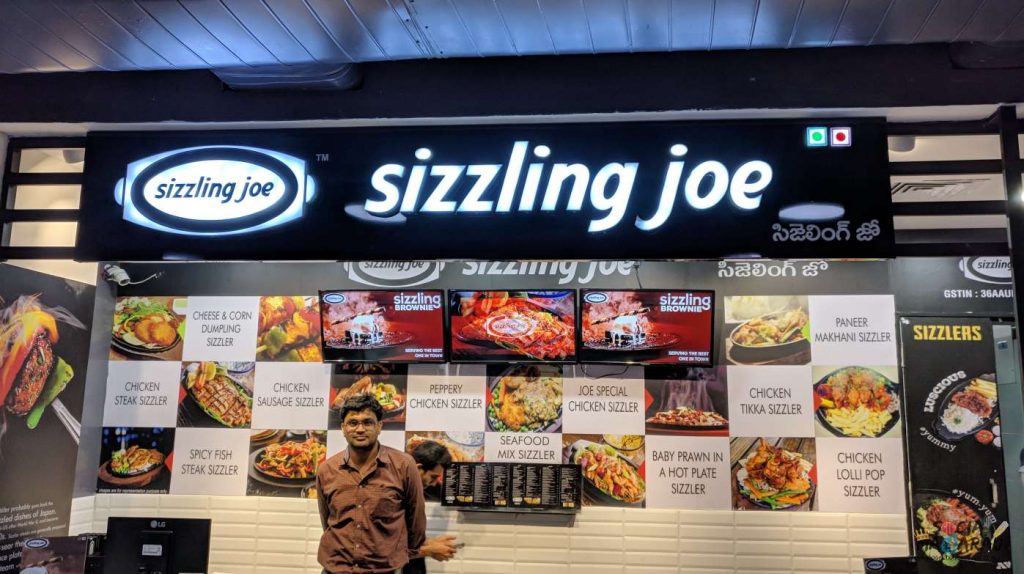 Sizzling Joe Food Review
I initially had the thought that this is a complete sizzler outlet, however they have quite a few other dishes on offer. Read on for my review of Sizzling Joe.
Oriental Vegetarian Starters
It was good to see quite a few vegetarian offerings on the menu. I tried the Crispy Corn Chilli Pepper, Cauliflower Tai Pai, Chilly Baby corn and Oriental Cheese Delight. You might have tried these at other places too, but these were quite different. The Crispy Corn was way better than the one offered at Barbeque Nation or Absolute Barbecue. Being a Cauliflower fan I am, I loved the Cauliflower Tai Pai. Chilly Baby corn was okay. However the star of the starters has got to be the Oriental Cheese Delight. The Paneer preparation was delicious. The sauce wasn't too much which ensured the taste was subtle. I even got an extra plate packed for home. Highly recommended.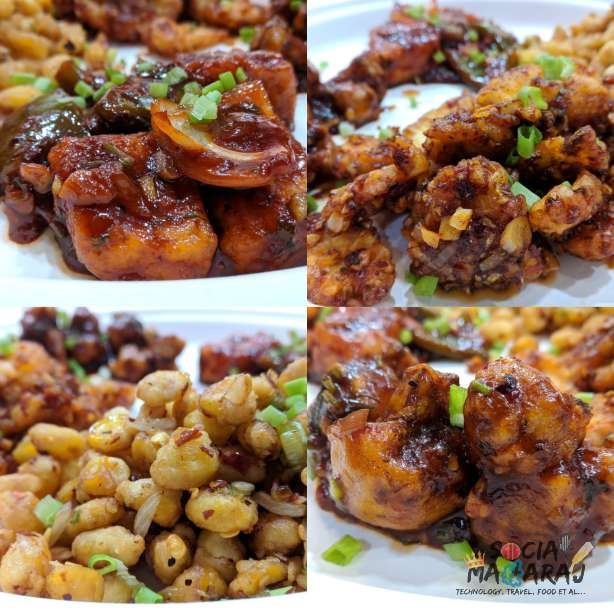 Sizzlers – because you can't miss these
The next thing that I tried was Sizzler – how could I not try that at Sizzling Joe. They have quite a few variety of sizzlers on offer. However, I was suggested to go with the Joe Special Mix Veg sizzler. This sizzler is a combination of three items – Veg Patty, Cheese & Corn Dumplings and Grilled Shahi Paneer – served along with a choice of rice or noodles and fries. While the order was being prepared, we chatted about how Keerthi was able to realize her dream into reality. Lots of niggles on the way, but our supergirl came out shining !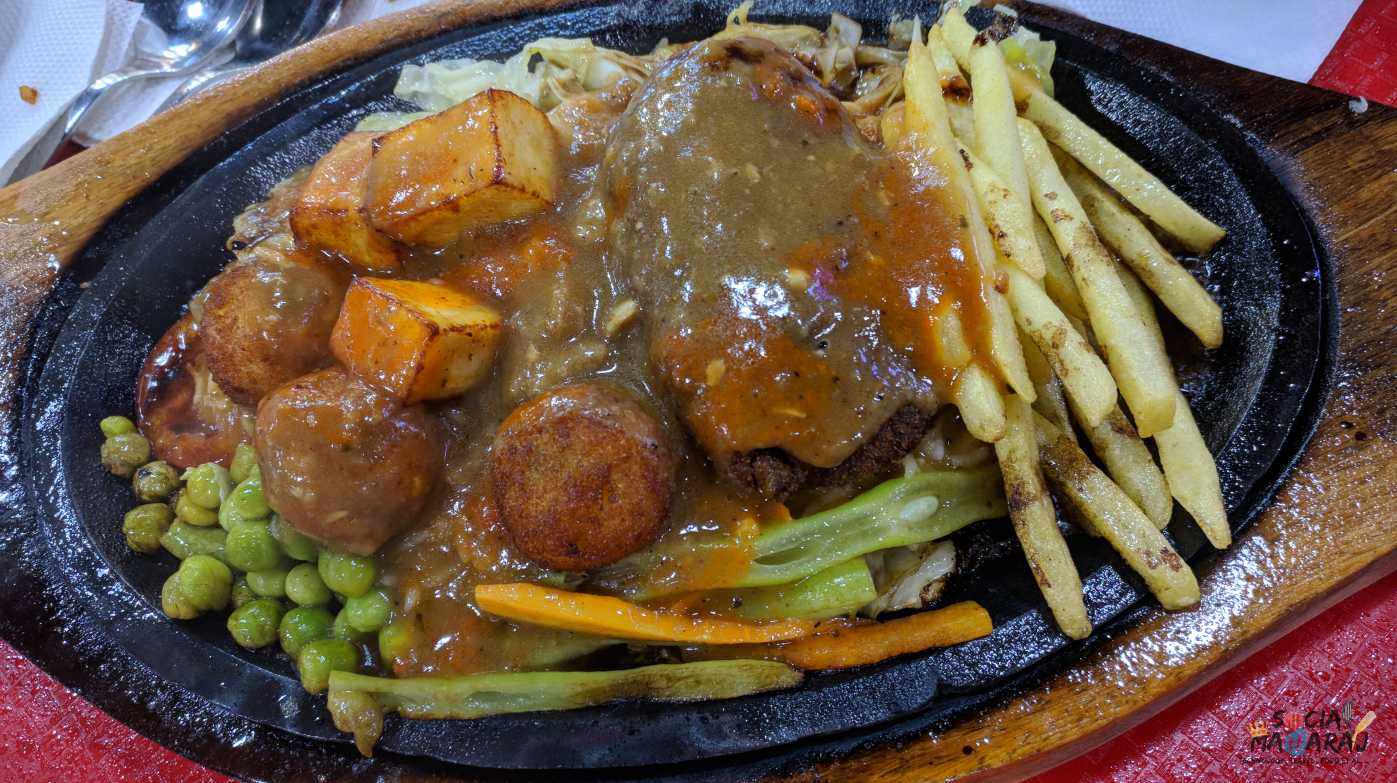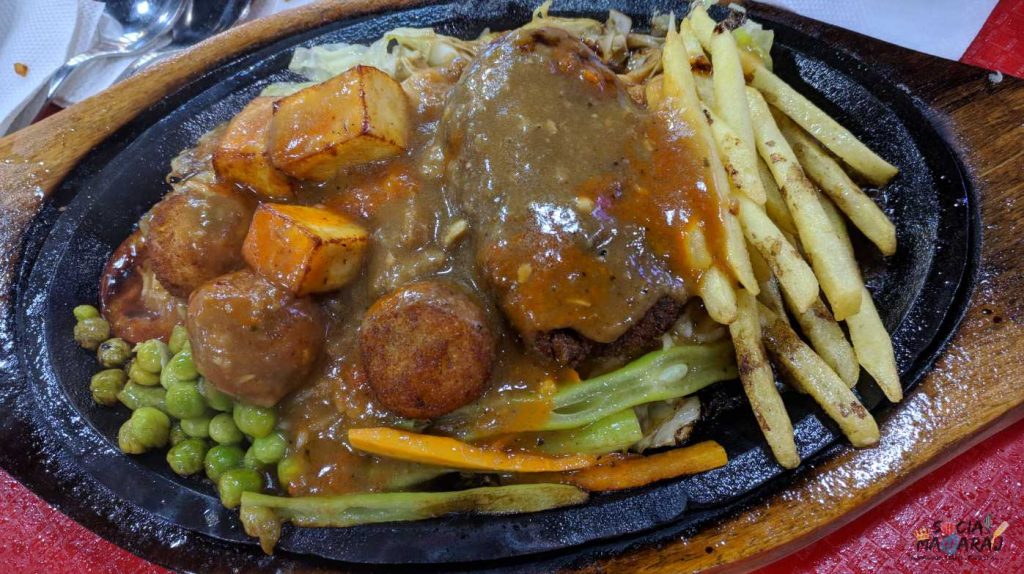 Soon the sizzler was on the table and whoa, it was a complete meal. We got the one with rice instead of noodles. The preparation is good for two people. It might just be too much for one person. All the items in the sizzler are nicely done. The best part is they take care of your sauce choices and accordingly make the dishes. The Veg Patty is surely one of the best I've had. It's loaded with veggies and has a great mouth feel to it. However, I would suggest you to try the individual sizzler to get a better taste rather than going for the Mix Veg one. I'm sure you'll like it.
Ending it with Sizzling Brownie
We ended our meal with a plate of hot and cold Sizzling Brownie with ice cream. Brownie with Ice cream is a combination that many love, even I do. The dish didn't take much time so didn't my Oriental Cheese parcel. We both quickly digged into the dessert and it was heavenly. Slightly more chocolaty for my liking, but it was a good was end the meal. And unfortunately they have only this as desserts. I felt they could have few more options. I verified it for other outlets and apparently that's the only dessert option Sizzling Joe gives.
Final Verdict: Go meet Supergirl at Sizzling Joe
I feel proud writing this post (Though it has come in a lot later that it should have) It's so good to see a friend finally achieving their dream. I could see the happiness on her face when I met her. And that converts in the food too. She will take extreme care of your liking of a sauce and ensure you get what you need. From the various dishes I had, you must try the Oriental Cheese Delight and Veg Patty. You'll surely fall in love with it. That's about my review of Sizzling Joe Hitech City. What are your thoughts ? Isn't this an inspiring story worth sharing ? Mention your views in the comments below or tweet to me at @Atulmaharaj