If you think only large companies use data, you're wrong. Even the battery usage graph or the zen mode on your phones is a simple application of data analytics. If you're a blogger or a content creator, you know how important data and stats are for you. And today I'm going to unravel the mystery behind 1337 WordPress likes!
"Data is the new Oil" you must have heard this phrase quite a lot of times. Thanks to the fast and accessible internet that people are sharing large amounts of data every second. That gave birth to Data Analytics as a field to identify and study patterns from data.
One of the good things about all the social media platforms especially for content creators is the analytics and stats options. These give insights into who are the people watching your content, how they are consuming, from where, when, etc., etc.
Bloggers and statistics – we can't live without it!
Bloggers specifically are interested in numbers like pageviews, users, bounce rates, CTRs, and also likes and comments. And all these platforms notify you when you reach a certain milestone – 100 likes, 100 comments, or even 1000 blog posts, etc.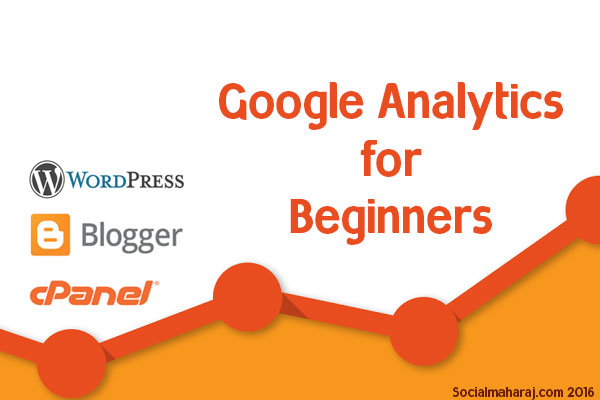 In fact, platforms like Google Analytics, Google Search Console & Microsoft Clarity helps bloggers and webmasters to understand the statistics of their website/blogs.
If you've been blogging on WordPress for quite some time, I'm sure you'd have had the 1337 WordPress likes notification coming in. So why 1337 WordPress likes is special? I've researched about it and thought to share with you the reason behind 1337 WordPress likes.
What is 1337?
It's always interesting to know the history behind the existence of certain things, so let's see what's behind 1337. The history of 1337 and the reason for 1337 WordPress like notification.
Also known as Leet eleet, leet-speak, it uses a combination of characters to replace letters. For example, the English word leet would translate to 1337 or l33t. Back in the days in the 1980s, a hacker group had devised a way to send messages using different characters and alphabets. One of the theories why this came into existence was that there were text filters used on forums that banned discussion on some sensitive topics. To avoid being detected, the group devised leet which helped bypass this.
Over the years, leet became extremely popular on the internet, in forums, and even in gaming too. Off late, leet is used extensively for newbies and in funny situations. In fact, the word noob which is commonly used for someone who isn't aware of something is a leet word! I'm linking to this article on Wikipedia to help you learn more about leet.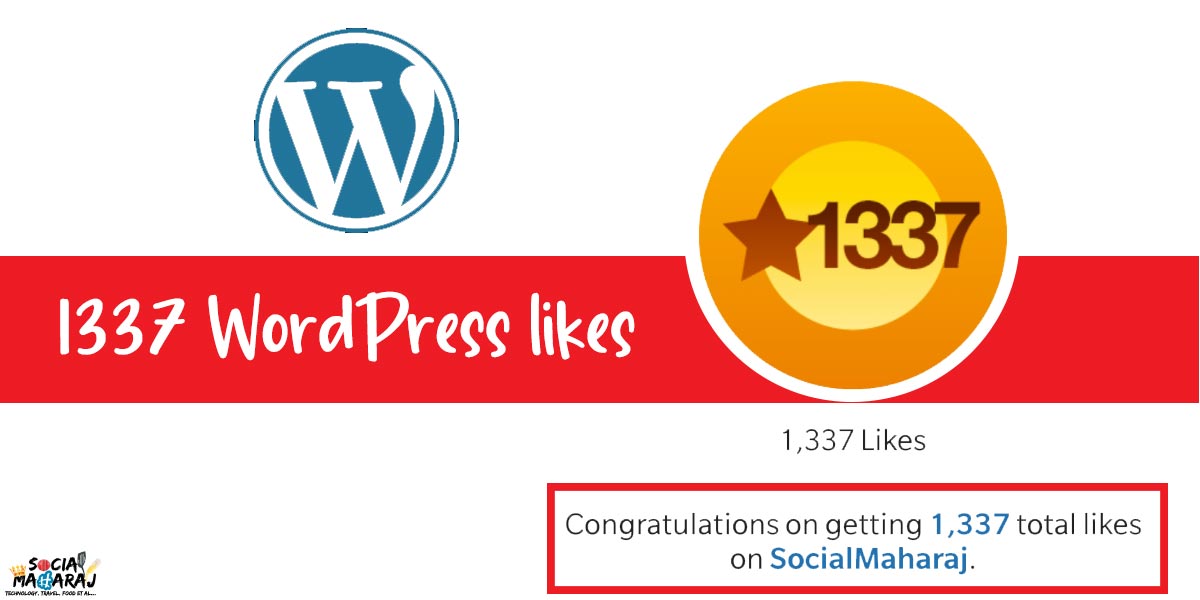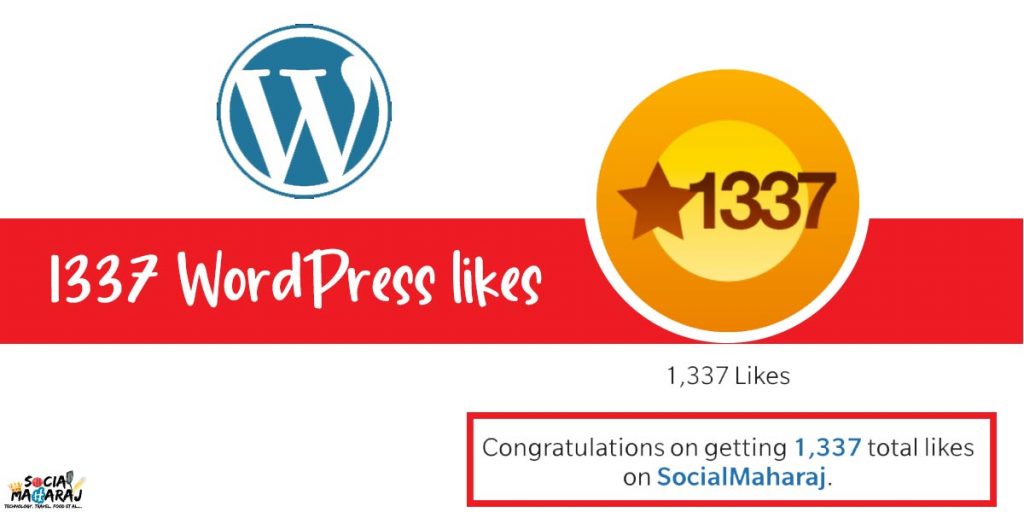 Mystery behind 1337 WordPress Likes
While leet might be losing its steam especially when it comes to the reason for which it was created originally. The fact that it is still used by many is good. While WordPress gives us notifications on our achievements as bloggers, the 1337 WordPress likes are something I'm sure would confuse people.
Most people who are unaware of this, would be wondering "Why is WordPress notifying me on 1337 likes?" 100,500,1000 etc. numbers are understood, but what's the reason for 1337 WordPress likes. It's nothing but leet. By means of 1337 WordPress likes notification, WordPress is just doing this to remind us about the leet or leet-speak which was extensively used. It's a piece of history if I may say so and by means of a small notification, WordPress is trying to keep it alive.
That's the mystery behind 1337 WordPress likes. Have you got the 1337 WordPress like notification? Were you aware of the significance of 1337 WordPress likes? Let me know your thoughts in the comments below. Tweet to me at @Atulmaharaj, DM on Instagram, or get in touch.