The State Bank of India (SBI) conducts the SBI Clerk exam each year to recruit eligible candidates for junior associates posts. Every year, millions of aspirants appearing for the SBI Clerk exam struggle during their preparation to receive proper guidance or to secure the best quality study material to prepare effectively for the exam.
Identifying this pain point of aspirants preparing for various competitive exams like SBI Clerk, many edtech startups such as Testbook, Unacademy, Gradeup, etc have launched their exam preparation apps to cater to different educational needs of the students.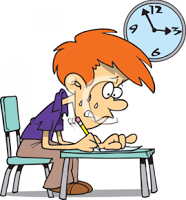 On that note, let's talk about some of the best apps available online that offer a top-quality learning experience and assist students to crack the SBI Clerk exam in the first attempt. 
Best Apps for SBI Clerk Exam Preparation
Unacademy
With 1000 plus top educators and 50 million-plus active student users, Unacademy is one of India's Biggest online learning platforms. It offers 1800 plus lives and recorded courses by some of the top educators in India for Banking exam preparation including SBI Clerk.
Unacademy through its nominal subscription model lets banking aspirants access all structured courses with daily live classes, live tests, and quizzes on its website and app.
During live classes, students can interact with educators through live chat and can engage in a discussion or can clear his/her doubts in real-time. On the other hand, regularly updated live tests and quizzes allow students to track their progress and get in-depth insights into their performance through detailed performance reports. 
Lastly, they are provided with other study material in the form of PDF class notes and annotations to recall and revise what they learned in class.
Working together with India's top educators and curating courses that align with the latest banking exam pattern and syllabus is the reason why Unacademy is a popular choice among banking aspirants.
Testbook
The Testbook is perhaps the most popular government exam preparation app in India. It caters to all guidance and educational resources needs of students preparing for various major government exams.  
It achieves this by offering live coaching services through 100 plus structured courses, 12000 plus free test series, practice sets, quizzes, and PDF study notes for around 200 major exams including banking exams such as SBI Clerk.
One of the main causes behind the fame of Testbook among banking aspirants is its largest repository of online test series that allows students to attempt unlimited mock tests and quizzes to boost their preparation. These test series include Chapter-wise, Sectional, Full-Length Tests along with SBI Clerk Previous Year Papers, etc.
Apart from the test series, Testbook brings specially designed courses for students preparing for banking exams. These include live and recorded classes by expert mentors, PDF notes, mock tests, quizzes, and practice sets, and much more.
The mock tests, quizzes, and practice sets comprise in-depth performance reviews. Also, the students are provided with exam strategy classes where experienced mentors give strategies, methods, and tips that can help students improve their performance. 
Furthermore, the testbook app and website have a separate section for regularly updated current affairs and static GK content for various exams. Through this, candidates appearing for the SBI Clerk exam can easily prepare for banking and financial awareness.
Gradeup
Gradeup, since its establishment in 2015, has helped lakhs of students across India to prepare better for different government exams through its website and app.
For students preparing for banking exams like SBI Clerk, Gradeup offers mentorship from expert mentors, live courses and batches, study notes, SBI Clerk previous years papers, test series, daily quizzes, and general knowledge Content and Articles and more. Through this, gradeup helps in student's overall SBI Clerk exam preparation.
The concept behind the launch of Gradeup application was to build an exam-specific online network where students can connect with top mentors and other students across India. Through these setup networks of students and experienced mentors, students can challenge and support each other by tackling each other's doubts and rivaling each other through live tests and quizzes.
Students can download the Gradeup app for free from the Google play store and can prepare better and together for the SBI Clerk exam.
Pocket Aptitude
Pocket aptitude is an exam preparation application, designed especially for dedicated students trying to hone their skills and knowledge in the quantitative aptitude and logical reasoning section for any competitive exam. Students can download this free app from the google play store and practice as many questions as they wish. 
The app contains more than 1800 questions with varying difficulty levels divided into topics and practice sets. Not only this, the app provides detailed solutions, important formulas, and short tricks on each topic. 
Furthermore, it includes features such as Bookmark and Scratchpad for revision and rough work respectively. This is one of the best apps for aspirants preparing for logical reasoning and quantitative aptitude for the SBI Clerk exam.
Being a student from a boarding school, I understand how tough it can get to prepare for an examination. You need to have some pre-exam preparations in place, especially for a national-level exam. Have you tried any exam preparation apps earlier? Which is the one that you prefer? Please mention in the comments below, Tweet to me at @Atulmaharaj, DM me on Instagram or Get In Touch.