You're living under a rock (and not following me on social media) if you're still unaware of my new car! Yes, it's been just over a month since I bought my first car – Tata Punch. After a strenuous exercise, I eventually bought it. If you're also planning to buy your first car, I've written two extremely detailed blog posts to help you understand the whole car buying process. You can read Part 1 and Part 2.
In this blog post, I'll talk about my experience of driving Tata Punch for over 1500kms and getting the first service done. I know 1500kms isn't a big number on the odo, but I thought to share my thoughts about the Tata Punch. In fact, I'll plan to share my reviews for milestones like 5k, 7.5k, 10k km and so on. So, Without much a do, here's my Tata Punch Ownership Review after 1500kms & First Service experience.
Read my Tata Punch Long Term Review after 10,000 kms
Tata Punch Ownership Review After 1500kms
For the unaware, I moved to a part of Hyderabad that's quite far off from the city. So most travel happens to and fro from the city. And my one trip is around 150kms in total. In terms of city vs highway drive, I'd say it's 50% each. I spend equal amounts of time on Nehru ORR and city roads. The mileage that I've got until now is around 16-18 in the city and 20-22 on highways which is more than what I expected.
If I had to sum up my complete experience in one word it has to be comfortable. The Punch is an amazing and fun-to-drive car. A person with a heavy build like mine will find the overall car to be very spacious, especially in the front. The riding position is extremely good and the bonnet visibility just adds to the driving confidence. The car is responsive, and ride comfort and stability are just amazing. The height of the car is a boon and driving on bad roads and potholes is a breeze.
Apart from the city, I've driven the car to Nagarjuna Sagar & Ramappa Temple near Warangal. (Reminds me that I haven't written about those trips yet) Both my trips had good, bad, hilly roads and the Punch performed really well. With 2 passengers, and AC on for the entire journey, the ride was smooth for most parts of the road trip.
My decision to go with the Tata Punch Adventure Rhythm variant of was spot on. The reverse parking camera with the screen just makes parking much easier. The steering-mounted controls and the audio system is perfect. In fact whomever I've spoken to while driving has asked if I was calling from a studio!
Pros & Cons of Tata Punch
Every coin has two sides and everything has good and not-so-good parts. In my Tata Punch ownership review, I'll share the things that I like and things that I don't about my Tata Punch.
Pros
Ride Comfort
The best part about my Tata Punch is the ride comfort. The suspensions are one of the best and the car feels to just glide over potholes. The steering feedback is good and you feel confident about driving the car. The electronic steering is extremely light at low speeds that you can turn it using the pinky finger and gets heavy at higher speeds. The height of the car also adds to the ride comfort. Getting in and out is easy and worrying about the car hitting the ground is absent. Full marks on the comfort.
Cabin Space & Seating Comfort
Though it's a sub-4mts car, the cabin space is unmatchable. I could compare it to the Wagon R in terms of roof height and space in the front, but here the dash is much more sophisticated, solid and useful. I did a 500kms trip with my parents and none of them complained about knee pains/stiffness. The knee support and legroom in the back seat are surprisingly good and perfect for long road trips.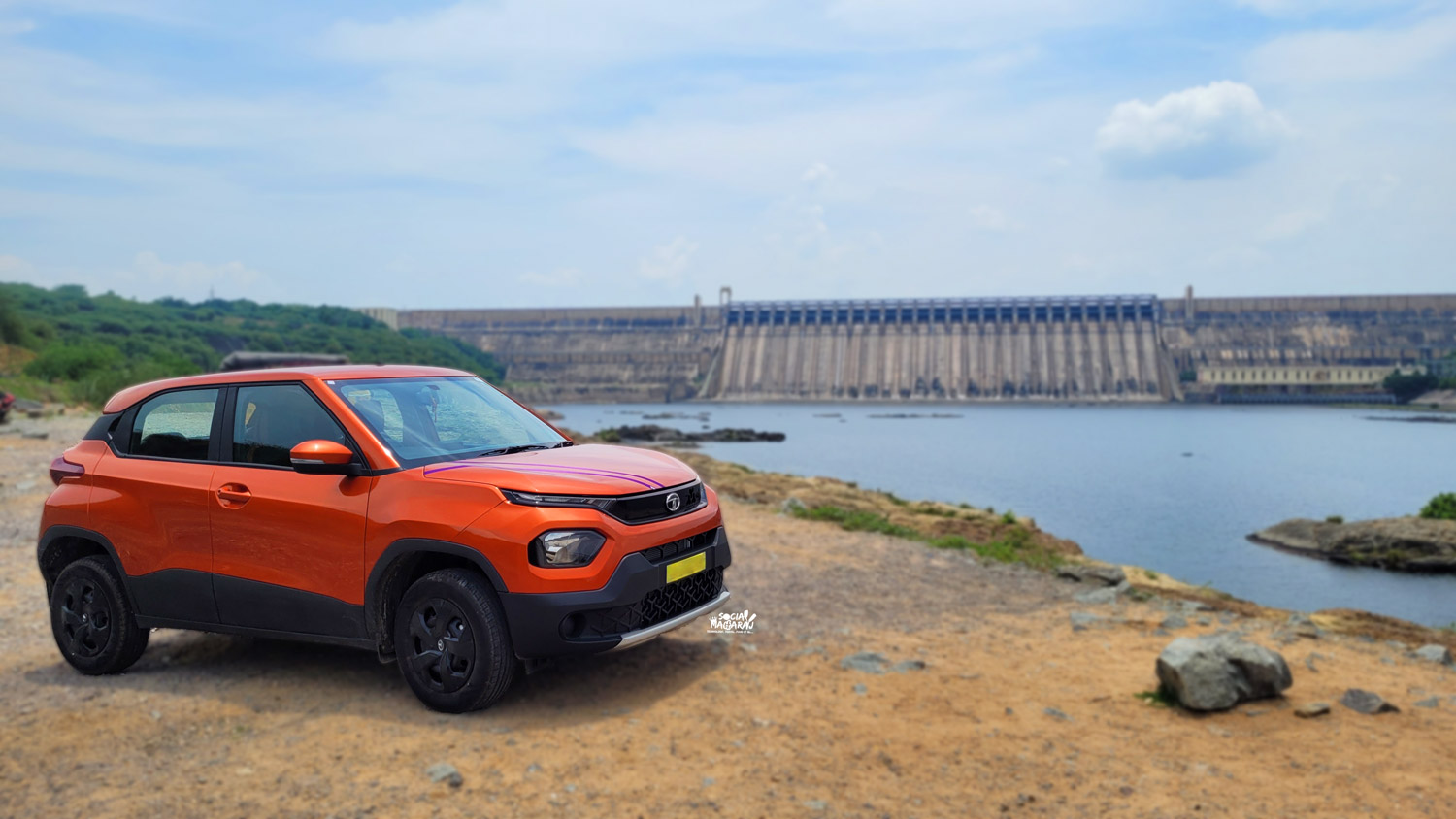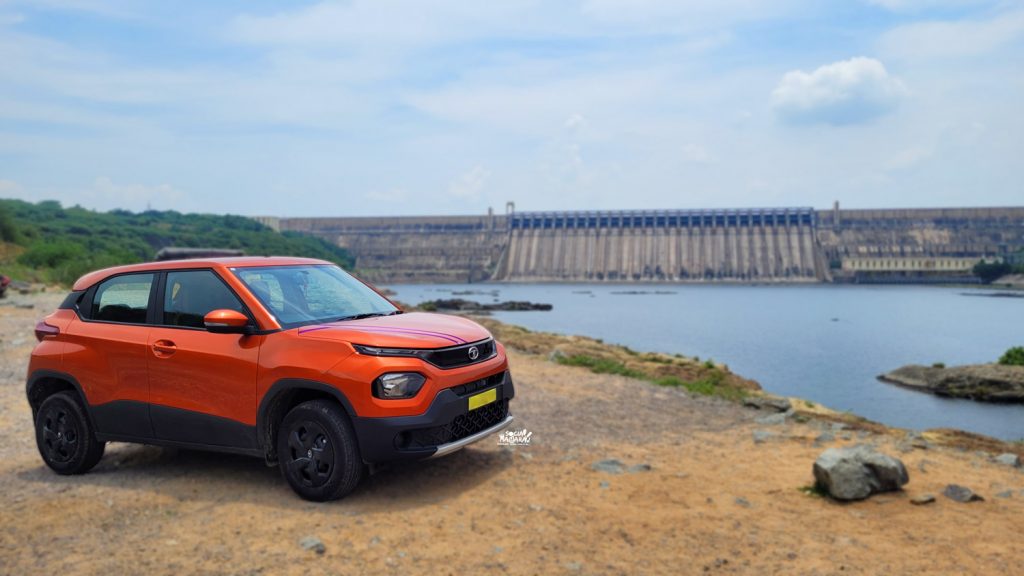 Low-End Torque
This one's more of an engineering thing that I liked about the car. The experts know that the 1.2L 3-cylinder NA engine on the Punch isn't one of the best. However, what pleased me the most is the surprisingly good low-end torque. At lower gears, without even pressing the accelerator, the car crawls, making it perfect for the city's bumper-to-bumper traffic. Moreover even on higher gears, even if you slow down, you will not find a need to downshift as the Punch can pick up from 3, and 4th gears as well. So that's something I really liked about the Punch.
Cons
Fit and Finish
I can not mention the poor fit and finish of the car. While you don't expect Audi-level interiors at the price point, they could have done a better job when it came to the fit and finish of the Punch. The panel gaps are unmissable to the eye and if you observe carefully, you can even see wires running behind them. The gaskets and rubber used don't have a good fit. Most of the parts used are hard plastic and tend to squeak at times which isn't good.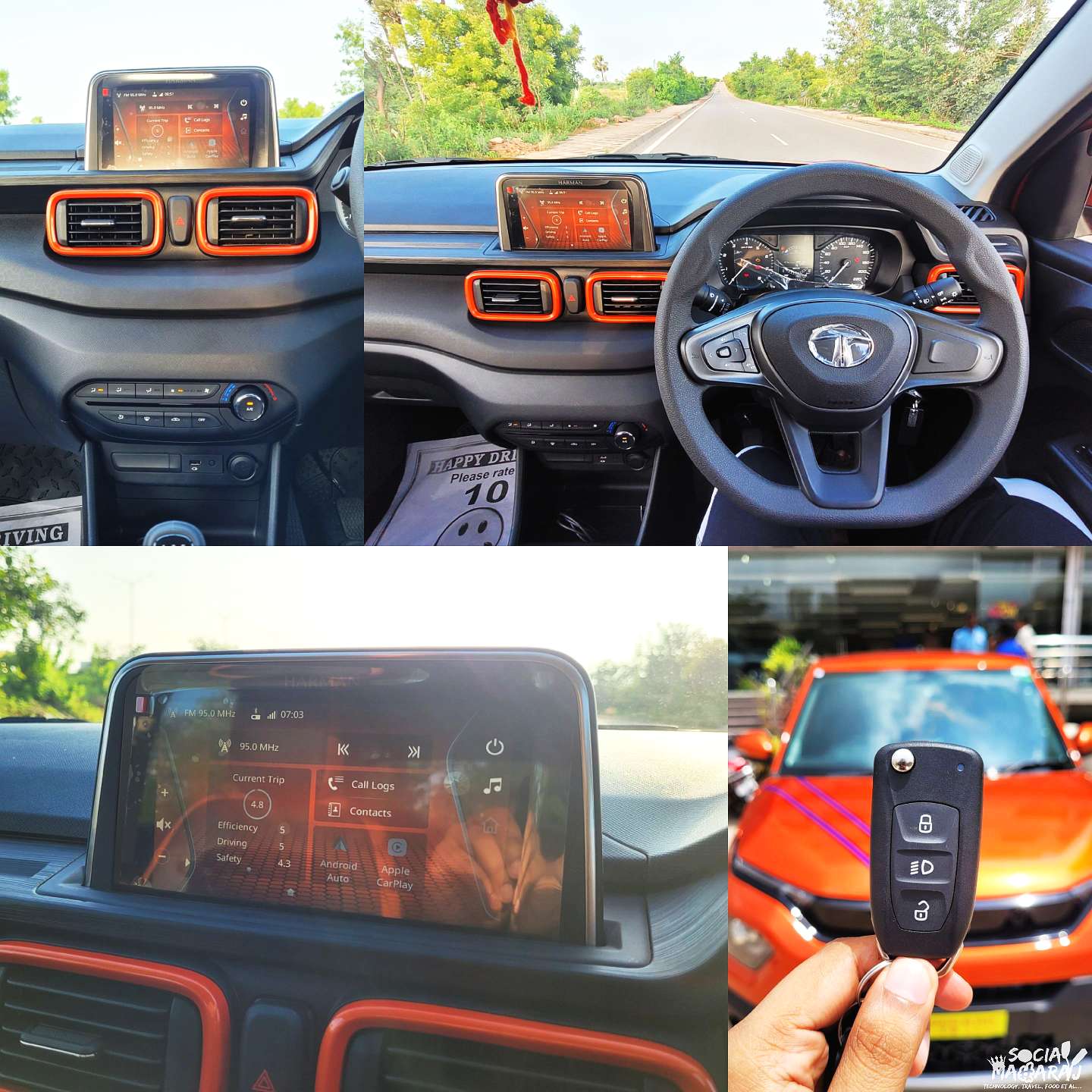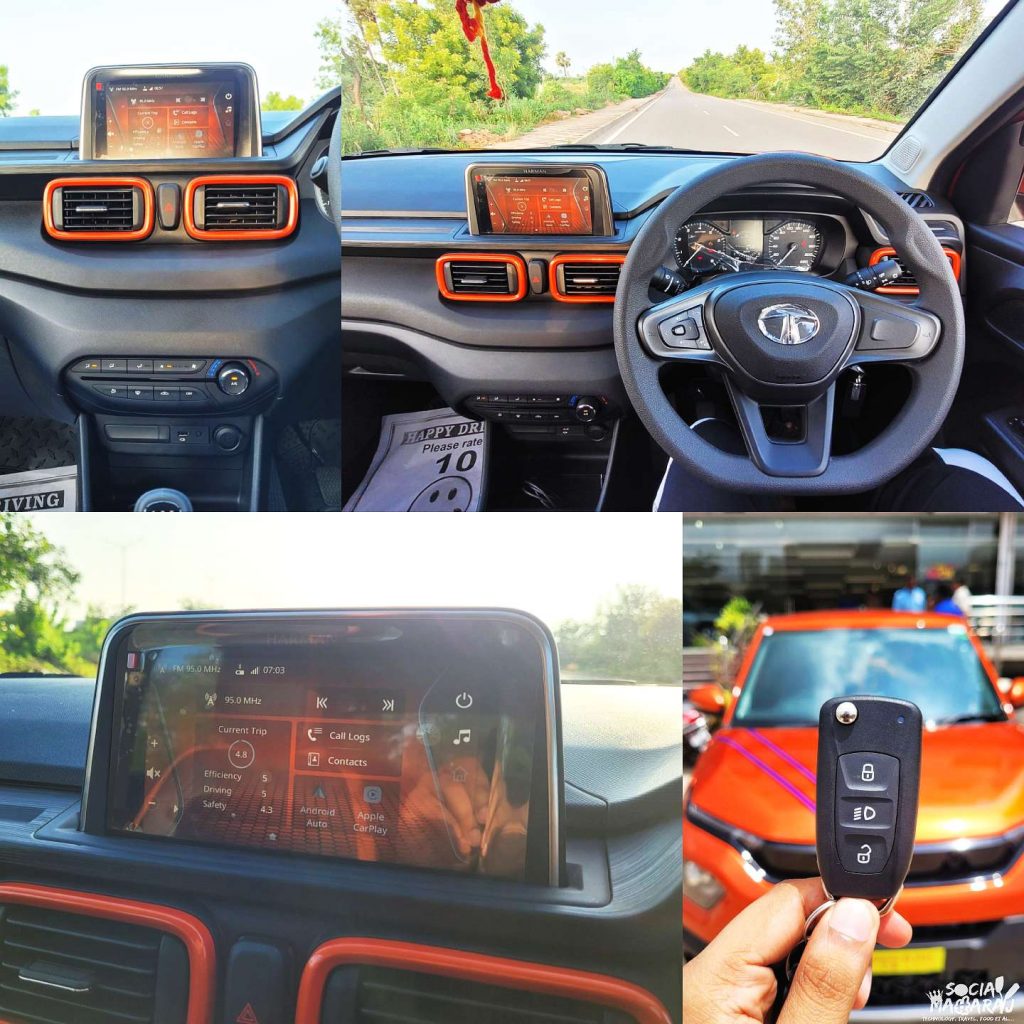 Rear Wiper
I only realized this problem when I was driving on a rainy day, how important is the rear wiper? Only the top-end creative model comes with a rear wiper. Why Tata why? This is a safety feature I'd say. While I was driving on the ORR, I could barely see anything in the IRVM of the ORVM. I don't know if I can get one aftermarket, but this is something I wish was present in all models.
Not a Race Car
This is not really a con but the Tata Punch isn't a race car. Thanks to the mild engine under the hood. It's for sedate and comfortable drivers like me and isn't a race car. Don't expect it to rev and just pick up. It takes its time to make a move & that's something which people driving cars like Swift, Baleno or even a turbocharged engine would complain – the car just doesn't pick up!
However, for first-time drivers, you'll not feel a thing, especially if you're going to drive it like a normal car. Yes, a turbocharged engine could have taken this car next level, but that would have added on the cost too.
Tata Punch First Service Review
Tata provides three services of which the first two are absolutely free. The first service happens either after 2 months or between 1000-2000 km. Since I'm planning a 1200+ km road trip soon, this seemed to be the perfect time for the servicing.
The service centre was located quite far from where I stay, however, I was the first person to reach there. It was around 9:20 in the morning. The service supervisor whom I had spoken to was there and took a good look at the car.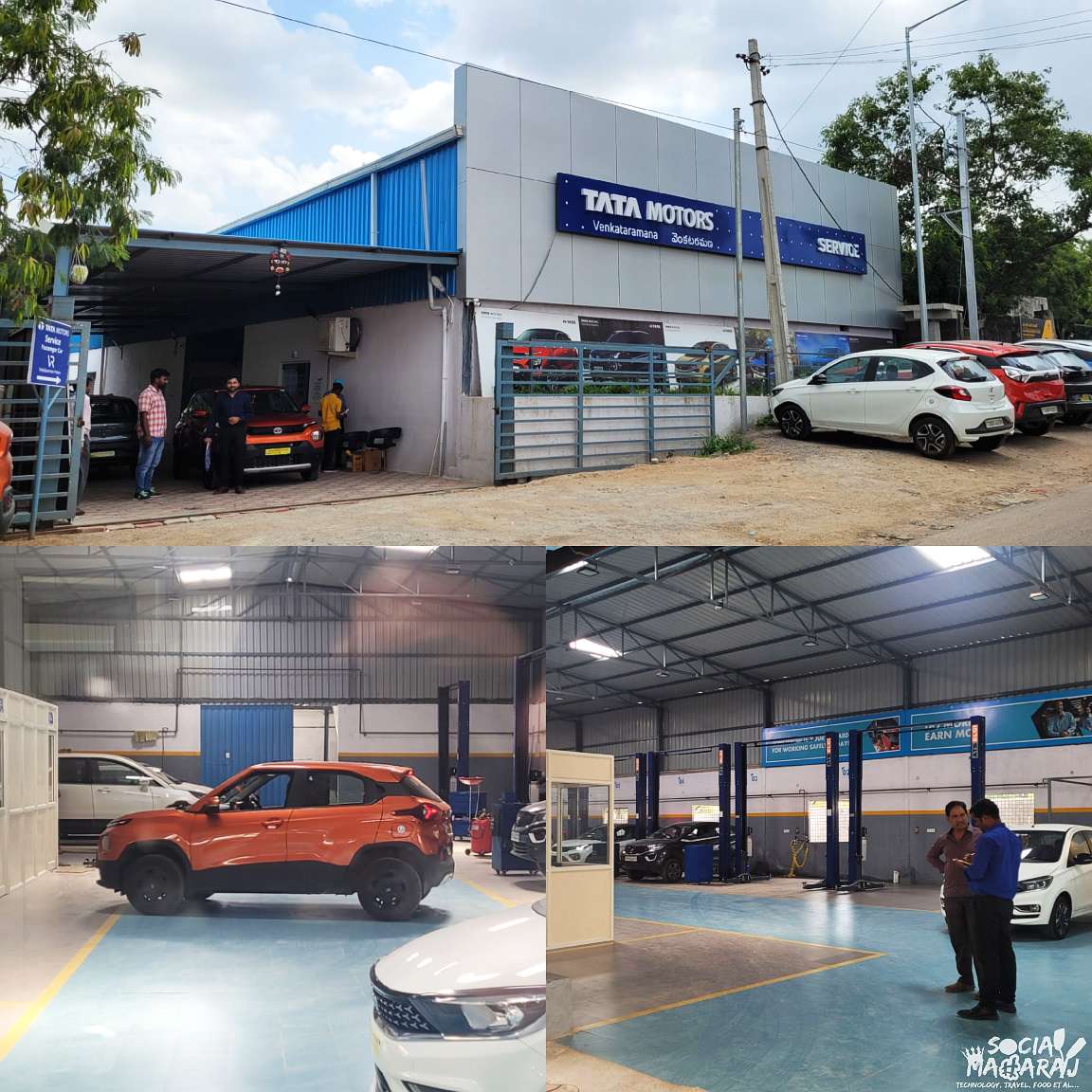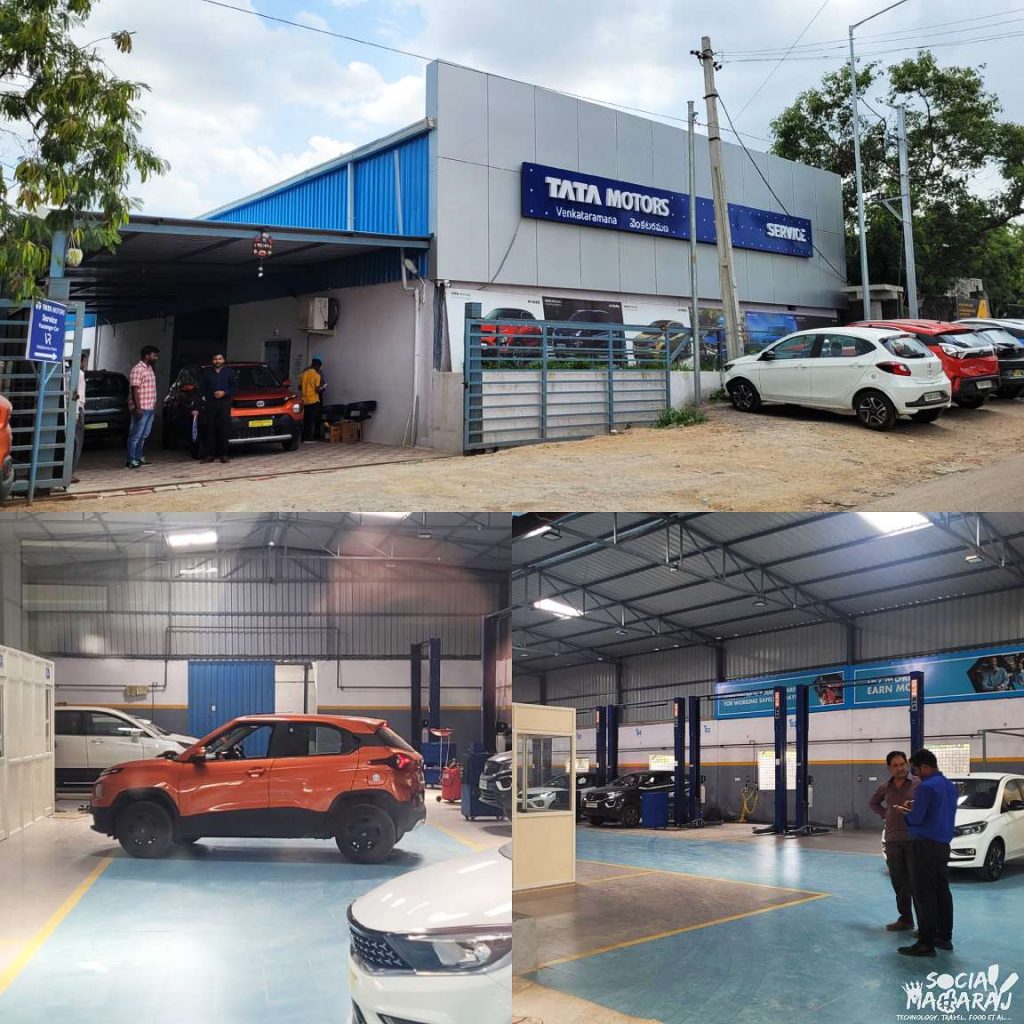 He asked about any complaints I had, I didn't have many. One of the engineers came along and took the car for a short ride to inspect. While I felt the gearshift to be hard, they didn't find anything. Anyways, he briefed me about getting the flooring done which costs about 4800 and also getting an anti-rust coating which is 3800. I decided against both of them for this service.
They good a good 3 hours inspecting the car and cleaning it thoroughly. Meanwhile, I sat in their customer waiting area and completed some office work. The air condition room had a TV and tea/coffee and water was served at regular intervals. Soon my car was there shining like a brand new car. The only bad thing is the road leading to the service centre is full of potholes and dust so washing/polishing goes in vain.
Overall, Tata Punch's first services cost ₹0 and I had to pay nothing. I had a good experience during the first service. I just feel the service booking process could be streamlined a bit from the dealer. Apart from that quite satisfied.
To More Road Trips
So those were my thoughts regarding my Tata Punch ownership review after driving it for 1500kms. I also shared the first service review which was pretty good. I'm already planning some road trips and trust me I find joy in driving the Punch. If you have a Punch or are planning to buy one and have any issues/concerns, feel free to get in touch with me. Drop your thoughts in the comments below, Tweet to me at @Atulmaharaj, DM on Instagram or Get In Touch.