I've been a foodie for more than a decade now. I learned cooking and understood spices while I was in 7th grade. From learning how to cook Kadhai Paneer to Apple Pie, I learned all of it in my boarding school. I wasn't a fan of Veg Biryani back then. It was only after I moved to Hyderabad, I understood more about the flavors, process, and everything else.
While there's a whole tribe who will agree that Veg Biryani is Pulao, I don't belong to that category. The process of making Biryani is different from making Pulao. I had in fact given a talk about Biryani and its origins during my engineering days.
I've written about the places where you can find the best veg biryani in Hyderabad. Off late, I've had the privilege to explore veg biryani a bit more. Thanks to that, I've experienced different varieties of veg Biryani and that's exactly what I'm going to share in this blog post – the growing tribe of Veg Biryani.
Settling The Biryani vs Pulao Debate
While the original Biryani is believed to have come from Persia, the vegetarian version of it was invented here. If you have some good articles about this, please share them with me. The word Biryani derives from the Persian word Biran, meaning fried before cooking. If you've seen how Biryani is cooked traditionally, you know that everything that goes in it is fried (except the meat). Also, both the meat, veggies, and rice are cooked separately before being layered and cooked again.
And that's what I feel differentiates pulao from Biryani, and that's why Veg Biryani is not Pulao. Hence Proved. (If you've studied Math in the CBSE board, you know the joy of writing Hence Proved in the answer sheet)
While many believe that veg Biryani is just vegetables and rice, it's not the case anymore. I'm going to talk about the different types of Veg Biryani that I've come across.
Growing Tribe Of Veg Biryani – Type of Veg Biryani
Regular Veg Biryani
We start with the regular veg Biryani that most of you would have eaten. While there's always a battle among amateur foodies that Hyderabad Biryani is best, and Lucknow Biryani is best, in reality, both are entirely different. While one has punchier flavors and spice the other one is rather subtle yet flavorsome.
Veg Biryani in Hyderabad is often loaded with veggies like carrots and Beans. Some places will also add a few chunks of Paneer in it. Further, from what I've seen, Veg Biryani doesn't contain peas (mutter). It's often these veggies with fine long grained rice served with raita and salad in Hyderabad.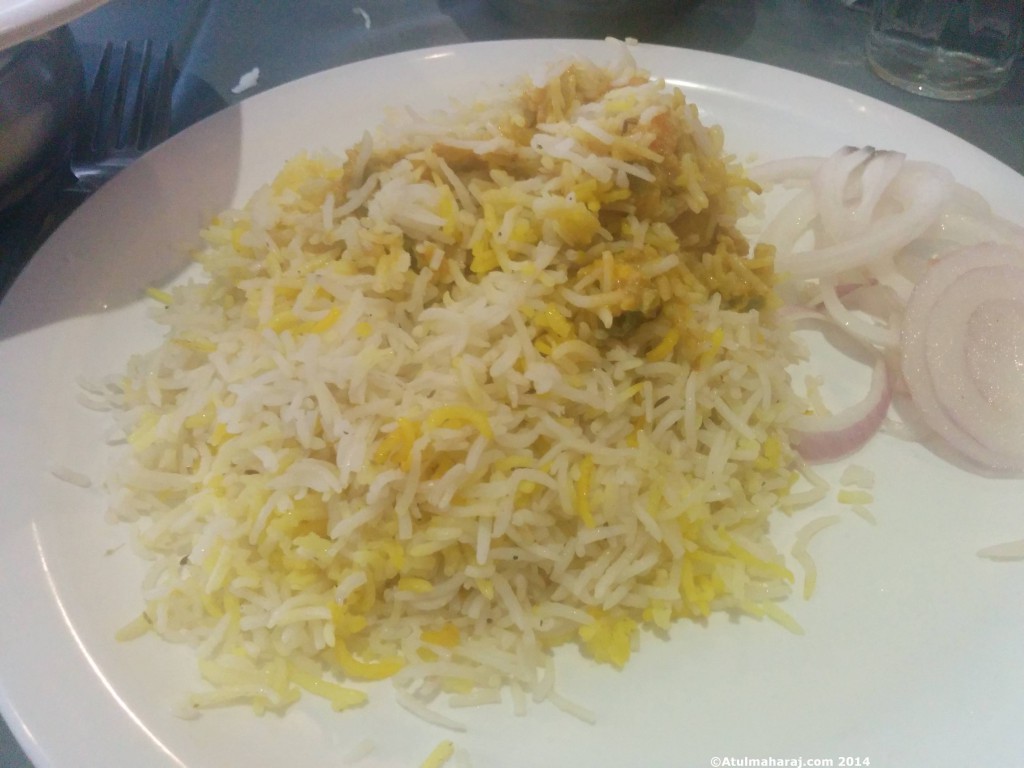 As per Hyderabadis, they feel that Paradise still has got a really good Biryani, but for me, it's the opposite, they never had the taste or veggies. I feel Bawarchi at RTC cross road with their double masala Biryani is more flavourful.
Paneer Biryani
The next logical step is the addition of Paneer, a vegetarian's best friend. You'll see this variation in most of the restaurants that you visit. It rose to popularity as most people wanted to have a royal/special Biryani instead of the regular vegetarian Biryani.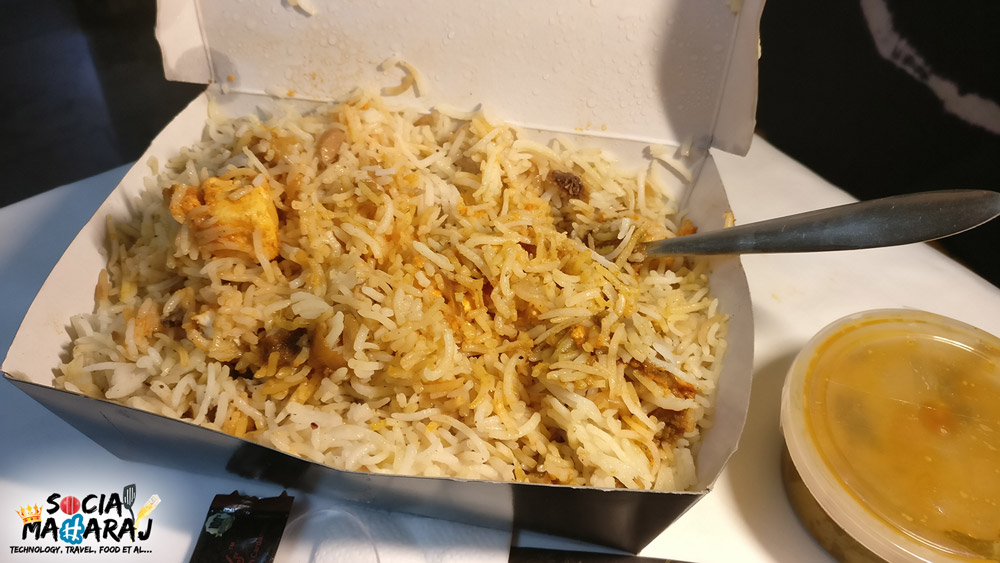 Most of the time, you'll find many chunks of Paneer in the Biryani along with veggies. A few places might as well marinate the Paneer before adding it to the Biryani to add that extra flavor. It's quite filling because of the Paneer and does give a good taste and mouth feel. Again it's served with Mirchi ka salan and raita. To date, I've liked the Zafrani Paneer Biryani that I tried from Behrouz Biryani.
Mushroom Biryani
While Paneer has been the BFF for vegetarians, over the last few years other items have started to gain popularity. One of them is Mushrooms. While many vegetarians don't consider Mushrooms as vegetarian so many of you might not agree with this being here.
Anyways, I learned about Mushrooms only in the last few years and realized that there is a variety of them and not just button Mushrooms. When it comes to Mushroom Biryani, it's the button Mushroom that's used. Some restaurants will spice it a little before adding it to the Biryani while others will treat it well by marinating and adding it.
In terms of flavors, Mushroom doesn't quite add anything to the Biryani, however, the mouthfeel is quite different. Since button Mushrooms are used, you'll often find big chunks of it. If you're eating for the first time, might not enjoy it much.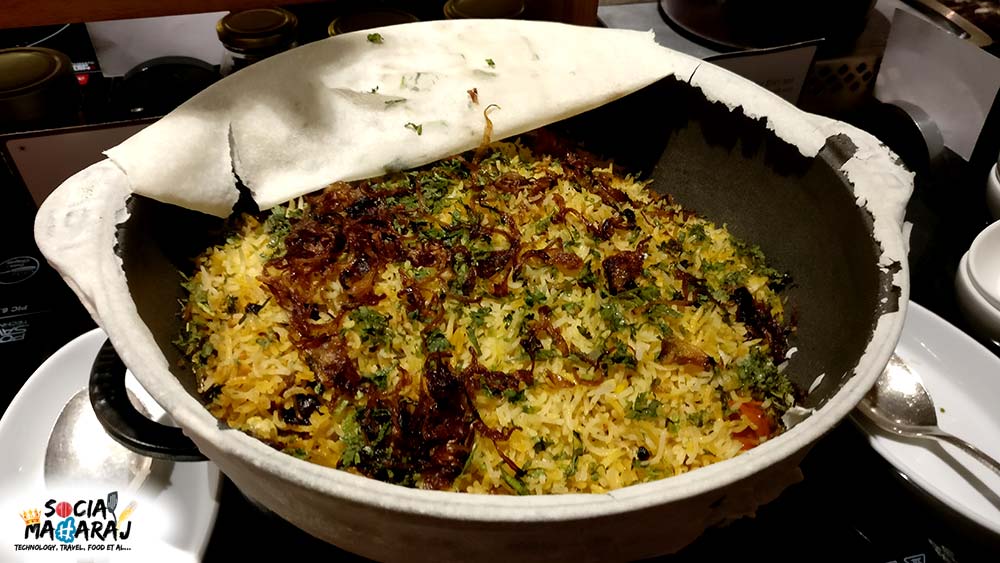 The next two types of Veg Biryanis that I'm going to talk about will take you closest to eating meat. In the age of mock meat and fake meat, Soyabean and Jackfruit have been the OG mock meat that was less explored. Further, with these types of biryanis, you'll find less proportion of veggies.
Soya Biryani
One of the rare Biryanis especially at hotels is Soya biryani. I had this first in my boarding school and then at a friend's place here in Hyderabad. Soya Biryani makes huge soya chunks (the bigger ones) along with vegetables. These chunks are often soaked in water for some time before adding them to the Biryani.
Soya chunks have very less flavor of their own. But they are very good at soaking flavors. When they're added to the Biryani, they soak the rich flavors whilst being chewy giving the mouth feel of having meat. Compared to Paneer and Mushroom Biryani, Soyabean absorbs a lot more flavors. Have you ever had a Soya Biryani?
Jackfruit Biryani
Give a meat eater a serving of Jackfruit Biryani and Mutton Biryani, and ask them to figure out which one is which. While they will answer correctly, the Jackfruit Biryani surely creates confusion. It's the strands of Jackfruit along with the chewy texture that brings it extremely close to a meat Biryani.
Over the last few years, I've had multiple chances to savor the Jackfruit Biryani. Since I have never had meat so I can't say how meaty this was, but it did have this chewy thing in between. Once I had it during the Queen's Birthday Party at Westin, followed by Aish, and more recently I tried it at Marriott Convention Center in Tank Bund, Hyderabad. In both cases, the flavors were spot on.
Which is your favorite Veg Biryani?
Most people who're not staying in the Biryani-eating region might have had only the Veg Biryani. And I'm quite sure many restaurants in such regions pass on the Veg Pulao as the Biryani and add Salan/Raita to make it a Biryani. While I do suggest you try authentic Biryani from any of the Biryani eating regions: Hyderabad, Lucknow, Rampur, Ambur, and Kolkata are a few that come to my mind. Though I've not tried all of them yet.
Irrespective of that, if you ever get a chance, do try the Jackfruit biryani. Most vegetarians have Jackfruit in only one form, but adding it to Biryani was something completely new. Chef Ranveer Brar also explored this and is quite a fan of it.
That's what I had to share in this post about the growing tribe of Veg Biryani, comment down below and let me know which vegetarian Biryani you've eaten. You can also share your thoughts with me by tweeting to me at @Atulmaharaj, DM on Instagram, or Getting in Touch.