Accidents can happen at any time, as life is unpredictable. While life insurance provides financial stability for your loved ones during unprecedented times, it is equally important to consider protecting yourself from the financial consequences of accidents.
Therefore, including personal accident insurance in your life insurance policy is beneficial to get comprehensive protection for you and your family in India.
Benefits of Adding Personal Accident Insurance
In the midst of life's unpredictable moments, having a safety net becomes crucial. Personal Accident Insurance steps in as that safety net, providing you with essential protection. Let's uncover the key advantages of having Personal Accident Insurance, ensuring you're well-prepared for whatever comes your way.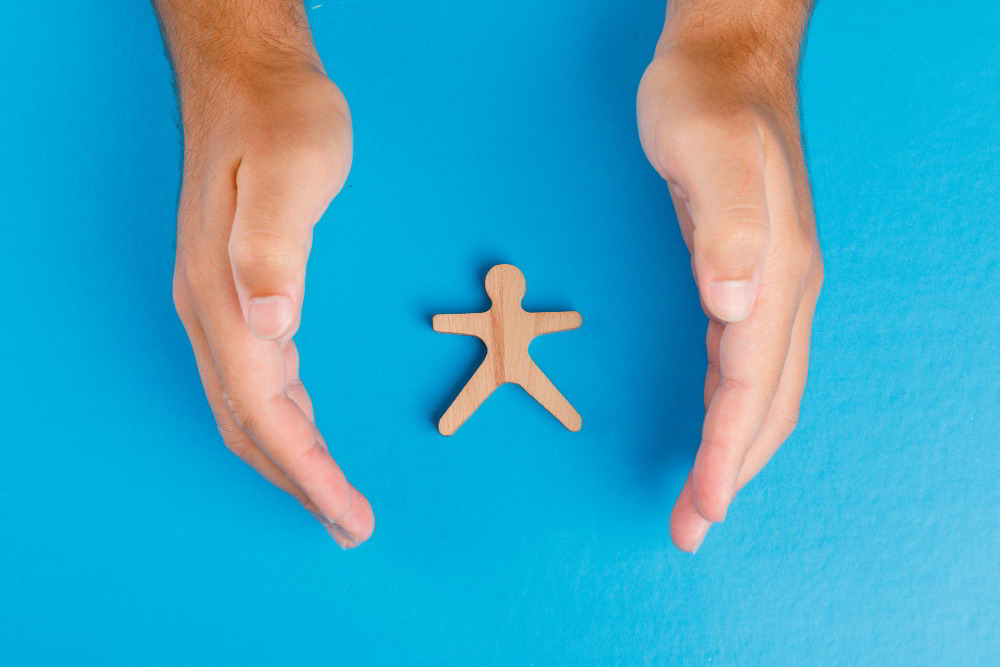 Comprehensive Coverage for Accidental Injuries
Personal accident insurance covers explicitly unforeseen accidents. It means that if you sustain injuries due to an accident, such as a car accident, a fall, or any other unexpected incident, your personal accident insurance will provide financial assistance. This coverage often includes hospital stays, medical bills, outpatient therapy costs, and even a payment benefit in case of permanent disability or wage loss resulting from the accident.
Supplementing Life Insurance
Personal accident insurance, when added to your life insurance policy, safeguards financial security in case of accidents. While the primary goal of life insurance is to provide financial security to your dependents in the event of your death, adding personal accident insurance to your life insurance plan ensures complete protection for yourself and your loved ones.
Financial Security for Medical Expenses
Accidental injuries can result in high medical expenses, especially if they require hospitalization, surgery, or extensive rehabilitation. Personal accident insurance covers these medical costs, alleviating the financial burden on you and your family. It guarantees that you receive necessary medical care without worrying about the cost, allowing you to focus on your recovery.
Compensation for Disability or Income Loss
In the event of an accident causing permanent disability, personal accident insurance provides compensation to help you overcome the resulting financial challenges. This compensation can be used to modify your living space, purchase assistive technology, or make necessary adjustments to your life. Personal accident insurance may also cover income loss resulting from temporary or permanent disability, ensuring stability during the healing process.
Flexibility and Customization
Personal accident insurance policies offer choices to meet your specific needs. You can customize the insurance to align with your lifestyle and risk tolerance by selecting the insured amount, adding riders for specialized coverage, and choosing the specific riders themselves.
Affordable Premiums
Personal accident insurance is typically more affordable than other insurance products. The premiums depend on factors such as age, occupation, and the type of coverage you select. Investing in significant accidental injury coverage can financially protect yourself and your family without straining your budget. The premiums may vary based on the type of coverage, however, the additional coverage is worth it.
Conclusion
Personal accident insurance provides substantial advantages that go beyond the protection offered by life insurance alone. It ensures complete financial protection against unforeseen injuries, covers medical bills, provides disability benefits, and offers peace of mind throughout recovery. By purchasing personal accident insurance, you can prioritize your health and secure your financial future.
I hope you found this blog post helpful and insightful. Let me know your thoughts in the comments below, tweet to me at @Atulmaharaj, DM on Instagram, or Get In Touch.
Note: I'm not a financial expert and hence I request you to get in touch with your financial advisor who can help you choose the right plan for yourself. These tips/benefits are just based on my primary online research and in no way suggest that you should be following this too.