For me eating out is a common affair – be it with friends or family. Sometimes family outings are once a month and sometimes it's few months before we dine together. One of my last posts of dinner at Viva, Taj Vivanta was a family dinner after a long time. That was closely preceded by one of the best Thalis I've had in Hyderabad – Ohri's De Thali. And the following week, I found myself at another famous restaurant located right across the CM's residence in Hyderabad. I had passed the restaurant many times, but this time decided to walk in. So here's my dining experience and review of Sigree, Begumpet.
Location and Ambiance – Dark & Dull
The building where this restaurant is located houses 3 other restaurants. So there are 4 restaurants in total – a Chinese and Lebanese restaurants are a part too. Sigree is located on the first floor. Was greeted by the manager who took us to our table. Since we had a prior reservation, it wasn't difficult getting a place. I'm someone who loves taking pictures of what I eat and for that I need good lighting. Sigree fails to deliver that. Sigree has a pretty average ambience but the entire setup is too dark. Maybe it was due to the balloons they had all over. The seats too weren't that comfortable, and I found my self having trouble moving in and out of my seat. One of the restaurants that I felt good in lighting was Tatva.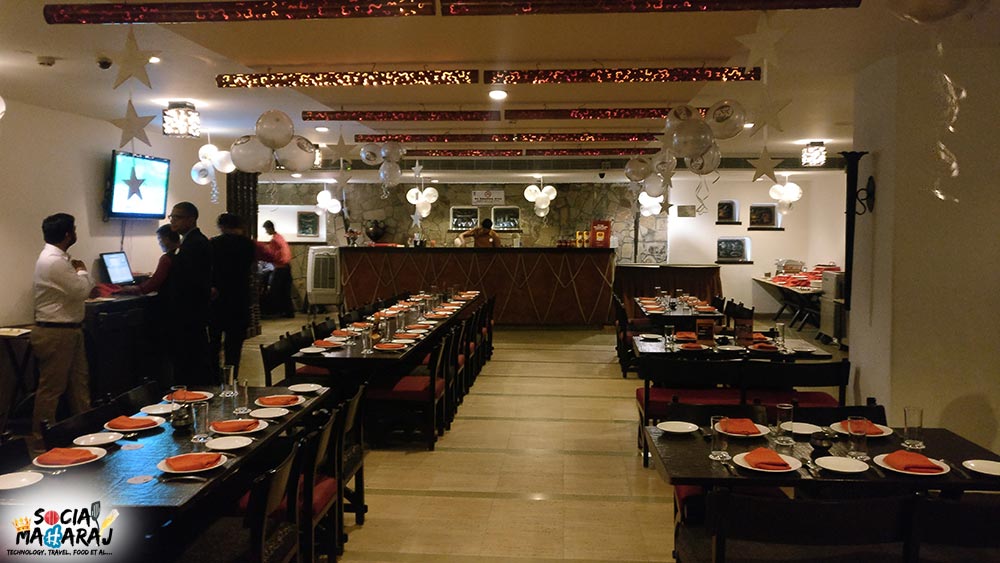 Review of Dinner Buffet at Sigree
The manager presented us with three menus – a la carte, buffet and bar. After taking our time, we decided to try the dinner buffet. Like other restaurants like Punjab Grill, the starters are served on the table. That particular day, there was Papdi Chat with Onion Pakodas, Corn Aloo Tikki, Paneer Rawalpindi and Mushroom. The Papdi Chat was good and so was the Paneer Rawalpindi – soft and subtle taste. The Corn Aloo tikki was tasteless and Mushroom spicy. Overall, the starters were average.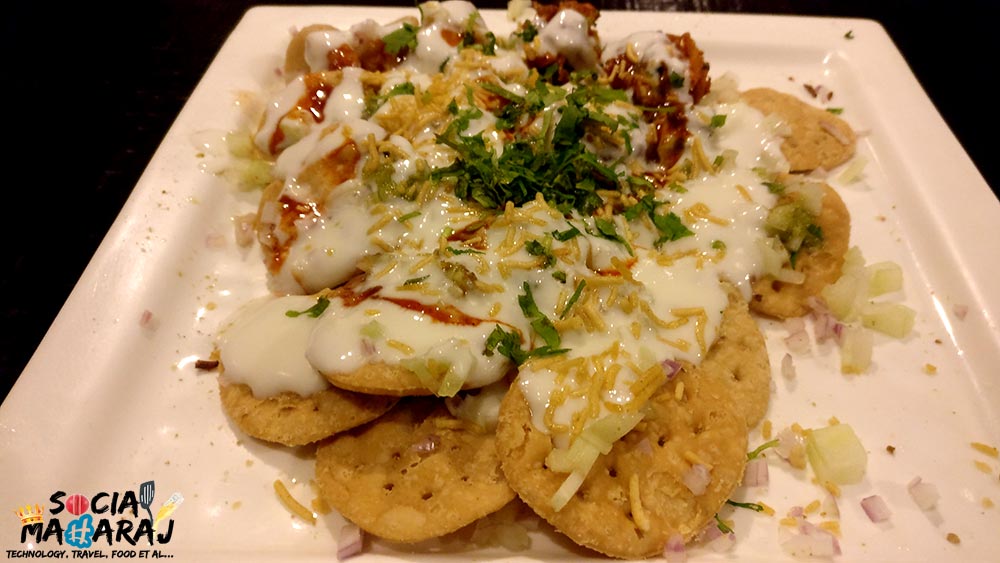 Since we were having the Dinner Buffet at Sigree, once the starters were done, we hit the Buffet counter. The buffet counter is placed at one side of the restaurant. So if there are many people for the Buffet, be ready for your number ! There were the regular salads and papads in place. For main course there was Jeera Aloo, Paneer Lababdaar, Pindi Channe along with Dal Tadka and Veg Pulao. Rotis were served on the table and were also present at the buffet counter. The aloo was nice – it tasted like what we eat at home. Paneer was bland, it was colourful but lacked the taste. The Dal Takda was pretty good – laced with garlic – a perfect complement to the Veg Pulao. On the day, I relished eating Pulao and Dal.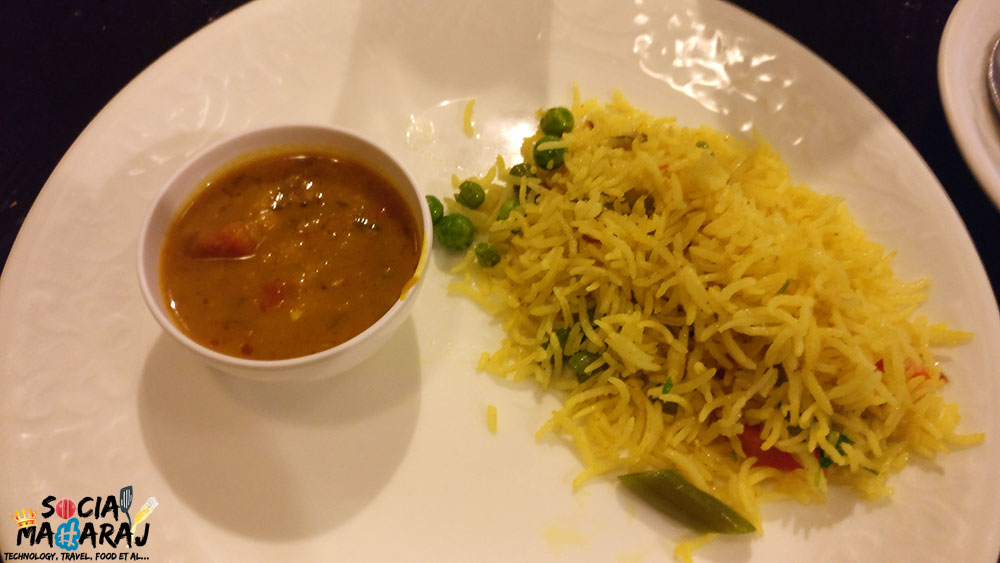 There were ice cream (4 varieties), pastries and other Indian sweet dishes for dessert. I tried the Paysam and it was average – more sweet I'd say. If you've been reading my Food Review posts, you know I've mentioned that Buffet restaurants don't usually have good desserts and this is true for Sigree as well.
Dinner Buffet at Sigree – One time Affair
Priced at 500Rs (Weekdays) and about 800Rs (Weekends) I'd say this is a one time buffet. The buffet spread is pretty limited and the items are not so great on taste. The decor was a disappointment, and I had to spent some good amount of time to touch up the photos. The staff is very courteous but the service for starters was slightly on the slower side. Overall, for that price I'd rather walk in to a Ohri's or Grand Trunk Road and enjoy a sumptuous meal. Have you been there ? How was your experience ? Like it ? Disliked it ? Whatever it is, mention in the comments below or tweet to me at @atulmaharaj