What happens when a vegetarian and a teetotaler walk into a pub? More eyebrows are raised than toasts!
That's what happens when I visit any pub. And mind you that it has become quite a regular affair that I've been visiting pubs quite a bit off lately. Thanks to a bunch of amazing friends I've got that they pull me along. So just like that when I was have having frozen yogurt at MyFroyoLand, my friend called me to Prost for lunch. What next? I rushed to kick off a fun weekend at Prost Hyderabad. Like always, this is going to be my Prost Hyderabad Review from a teetotaler's perspective.
Prost Hyderabad – Stylish et Grande Ambiance
One of the things that I have noticed in Hyderabad – especially in the Jubilee Hills area – is that most of the large bungalows have been converted to restaurants, cafes, and pubs. For instance, United Kitchens of India is in a bungalow, Kaficko is also the same. So when I visited Prost Hyderabad, it was no different.
You may get tired walking up the stairs of Golconda Fort but you will not at Prost Hyderabad. The stylish flight of stairs leading to this multi-story pub is just amazing. While I was here for lunch, I'm sure that Prost Hyderabad comes alive in the evenings.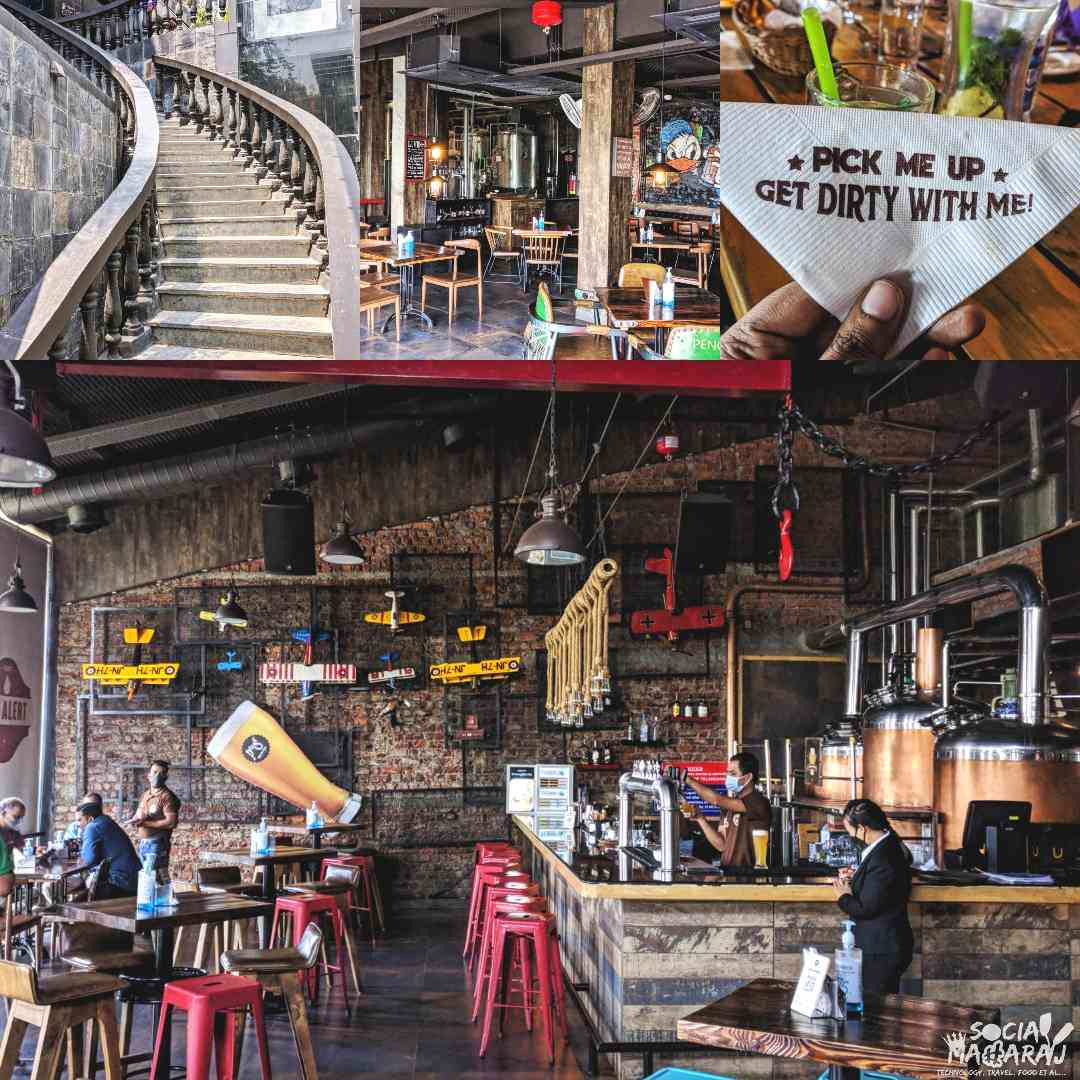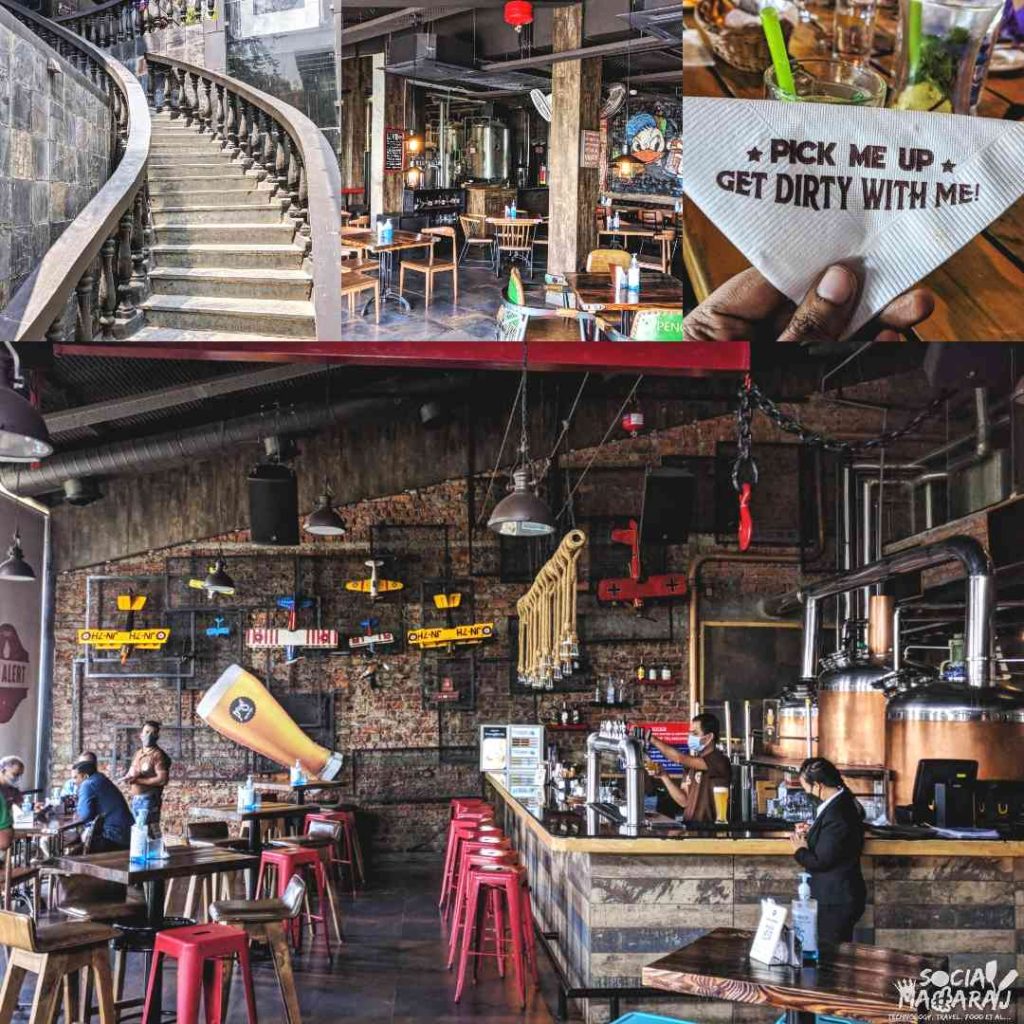 The ambiance is stylish and grand with trendy music and well-decorated walls. The two-story pub has multiple seating options – high chairs at the bar or large seating areas on the ground floor to cozy and comfortable seating at the top along with outdoor seating too. There's plenty of room at Prost Hyderabad and I'm sure no matter how many people you plan to go with, you'll have a table for the entire pack.
Food and Drinks at Prost Hyderabad – Review
While I was here with friends for a fun weekend, I also tried the new menu at Prost Hyderabad for which I was invited. Being a teetotaler, I'd say the drinks were quite limited but were unique. For instance, the Black Currant Cooler was majestic with Mango Slush, Ginger Ale, and Blueberry syrup at the bottom. There was also a fusionized version of Aam Panna called Green Desire that was refreshing indeed.
Before I talk about rest of the dishes, please remember that we had tons and tons of french fries which were constant.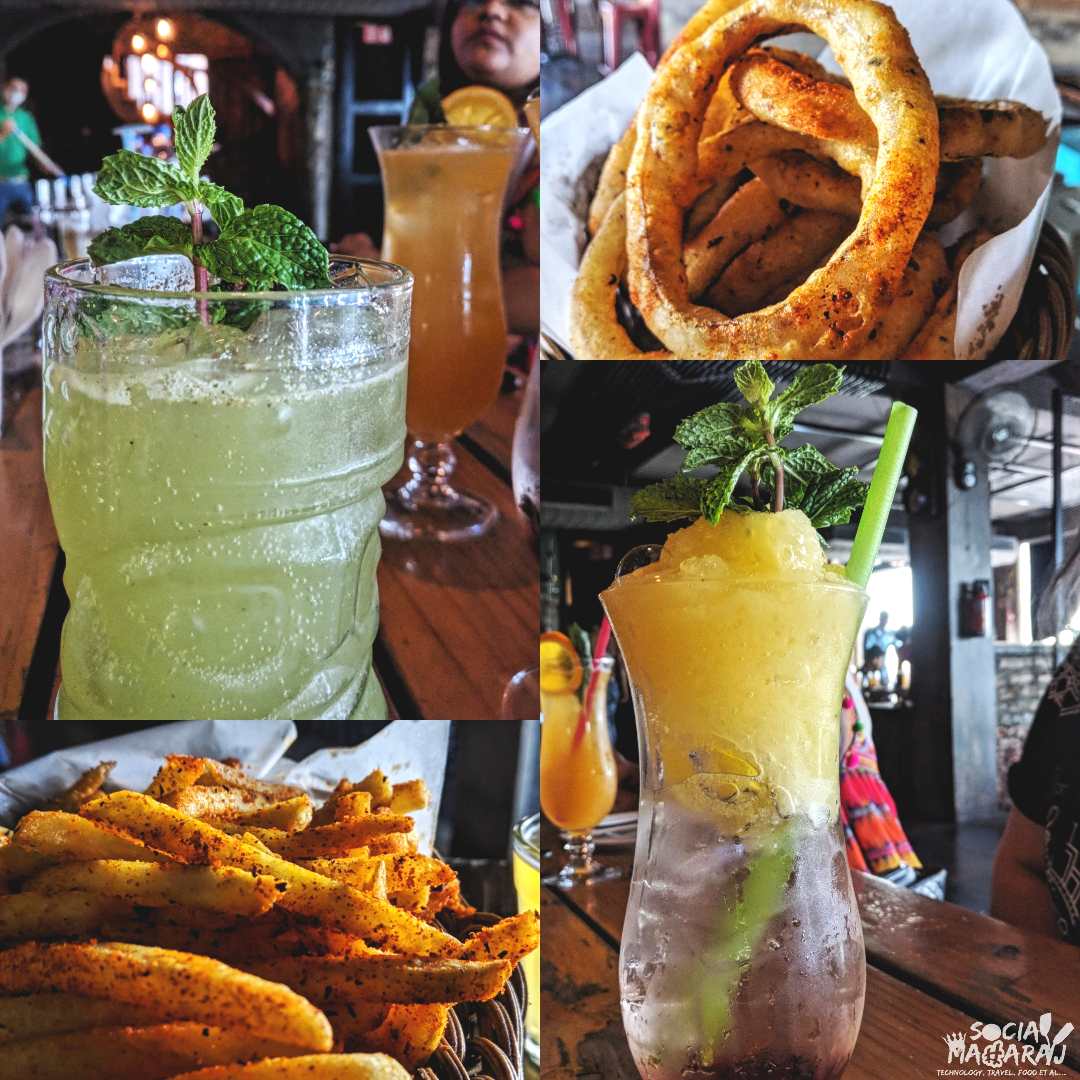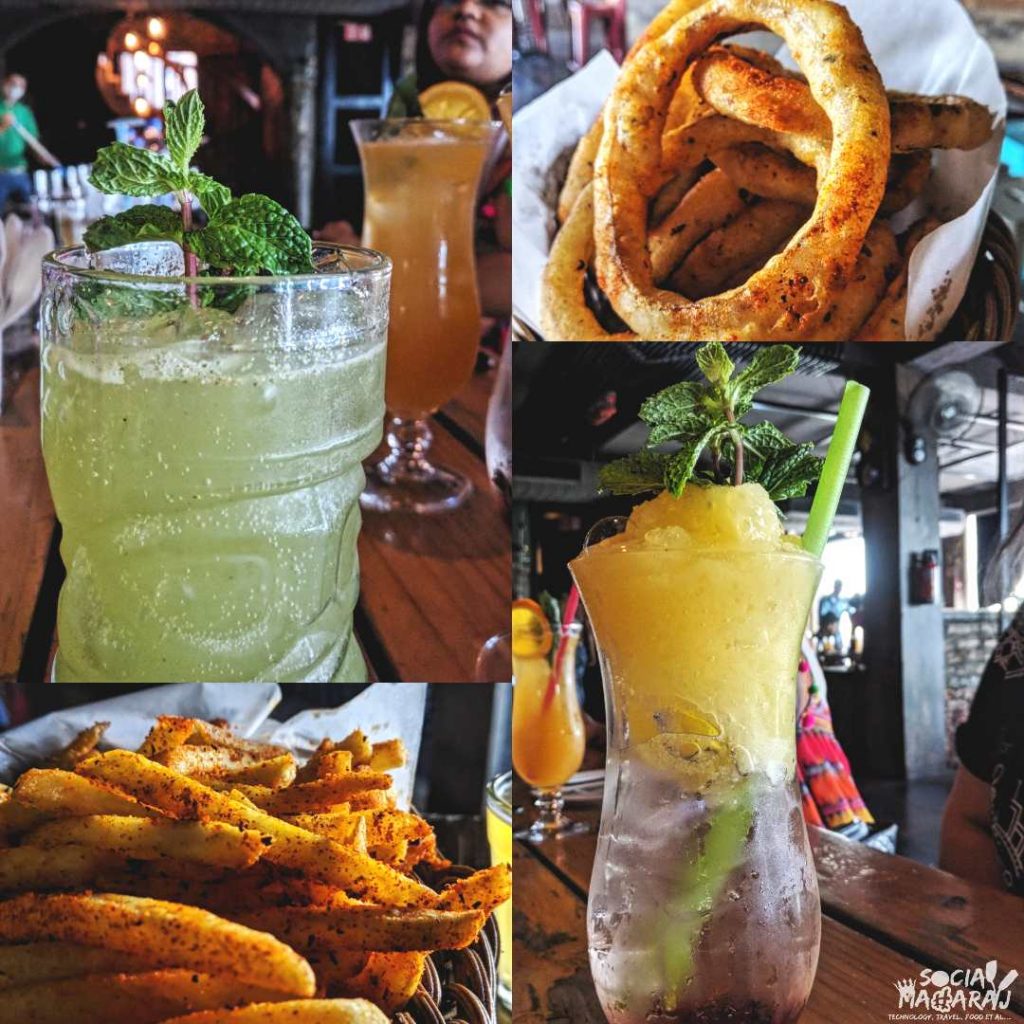 Mushroom Ontario was perfect. Nicely cooked mushrooms in a cheesy sauce with equally good garlic bread. This is quite comparable to the one that I had at Ironhill Brewery. The Onion rings too were nice and zesty thanks to the chili flakes.
We then moved to the Watermelon Feta Cheese salad which was served in a cake from. Circular slices of watermelon topped with feta cheese. The entire cake was topped with fresh herbs and sprouts. This was perfect and a must-try, great cooler for summers for sure.
If there's one thing that I'd recommend here is the Pizza. The perfectly baked thin crust pizza had just the right amount of sauce and cheese. The veggies also retained the crunch that made the pizza perfect, the Spinach e Formaggio pizza. There were mini burgers or sliders too. The patty was simply superb and had subtle flavors. With the cheese slice, these tasted heavenly.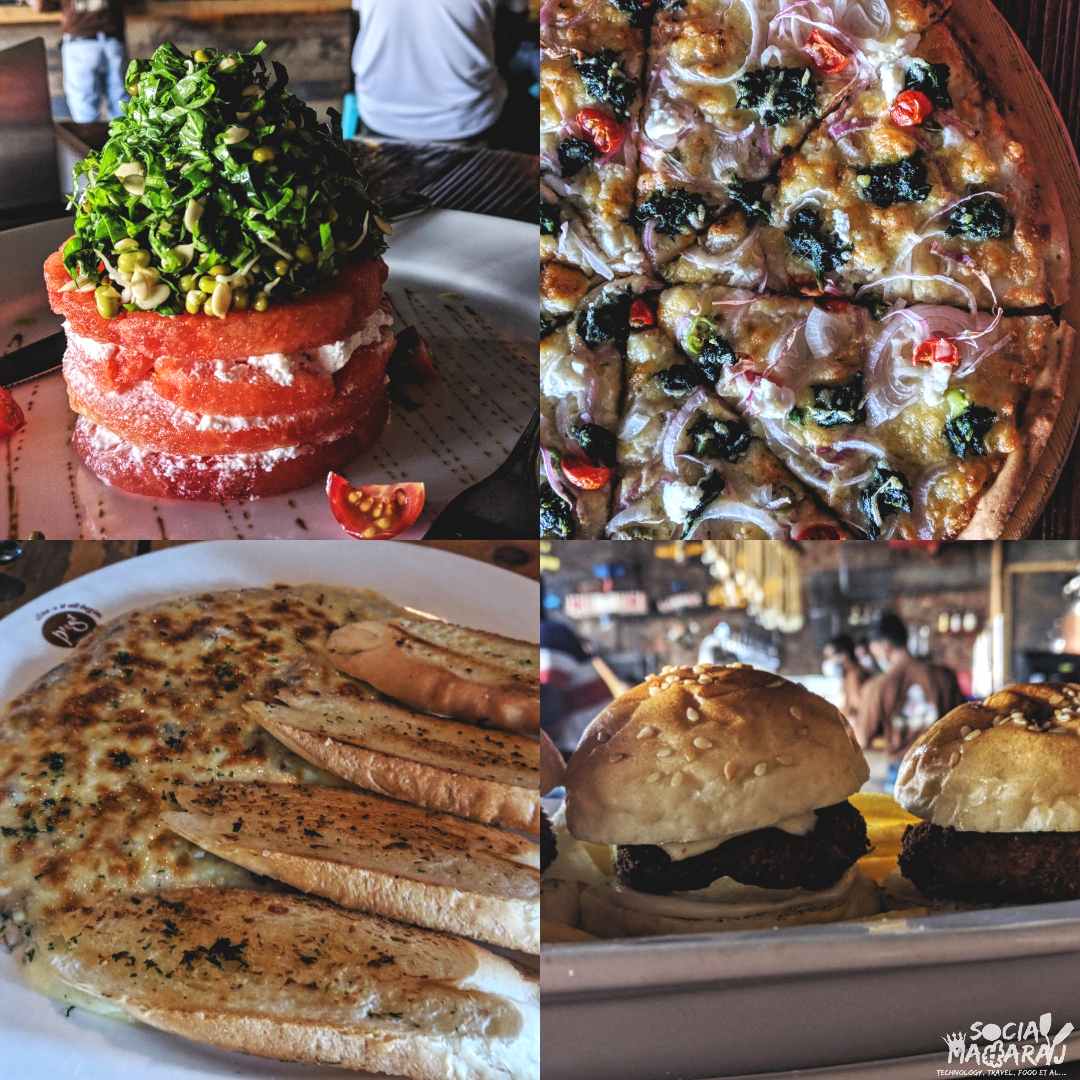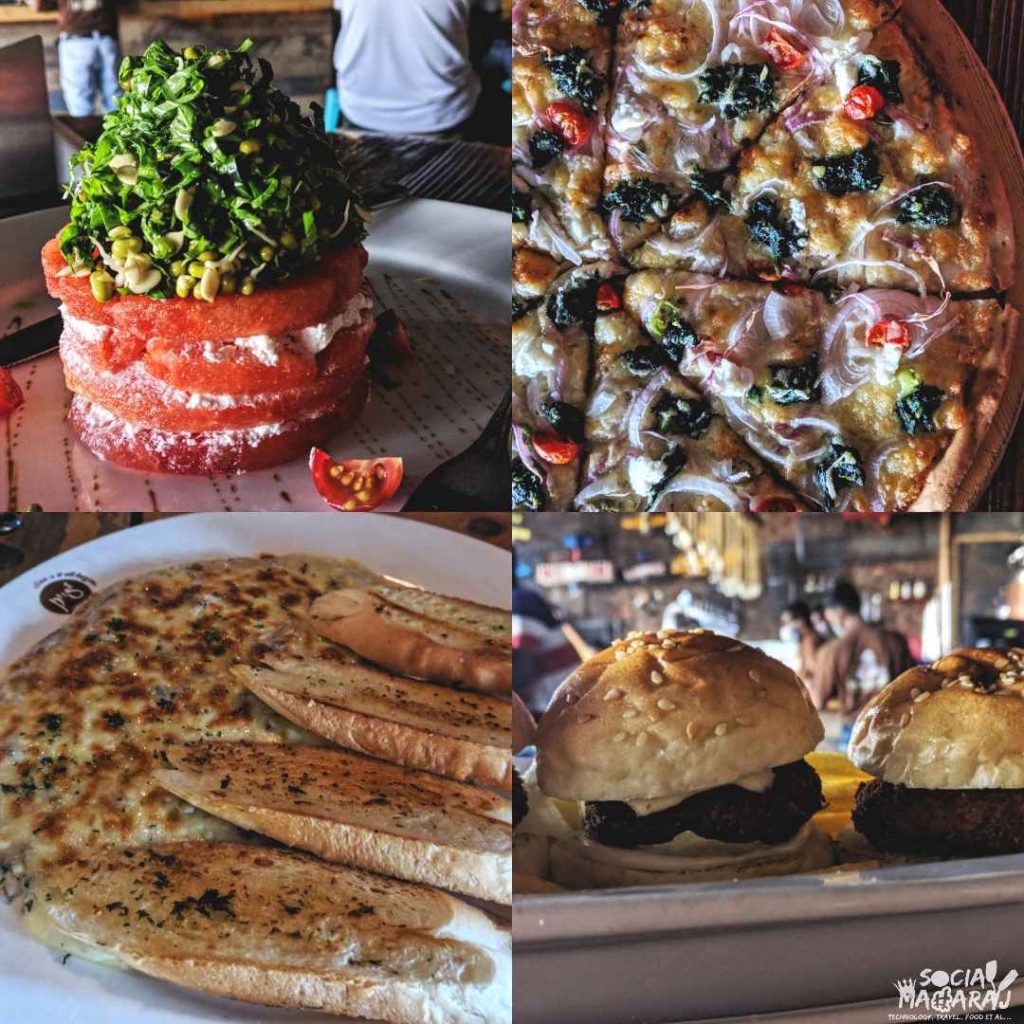 Coming to the desserts, we had a joyful tummy and choco eclairs. These were the same ones that I had at Ironhill brewery. So not much to talk about these. Joyful Tummy is a different take on the Hyderabadi Double ka Meetha while Choco Eclairs is a choco-filled dessert that you'll surely love!
Had a good time at Prost Hyderabad
I had crossed Prost Hyderabad a lot of times during my commute to work. The place looked superb from outside, but I never went in considering what would be there for a teetotaler and a vegetarian. Well, with this experience, I'd say that there's a lot. While the mocktail variety could be improved, there are a lot of dishes for starters and mains. The Mushroom Ontario, Pizzas, and mini burgers are a must-try along with the Watermelon Feta Cheese Salad.
Overall, I had a fun time relishing the food at Prost Hyderabad in the company of great friends. While I was here for lunch, I'd strongly suggest you check this place out in the evenings, I'm sure it'll have a totally different vibe to it.
After reading this what are your thoughts about Prost Hyderabad? Would you like to pay a visit? Let me know in the comments below, Tweet to me at @Atulmaharaj, DM me on Instagram, or Get In Touch.