If you've been following me on social media or my blog, you surely know that I've been looking to upgrade my phone. Most of you will be surprised that I'm still using the OnePlus 3T in 2021 which has officially been discontinued. I had started looking for new smartphones last year, but couldn't find something that was apt and value for money. I had taken a demo of the OnePlus 7 Pro – didn't find the camera amusing. A year ago, took the demo of the Samsung Galaxy S21 Plus – it was overheating like a stove! (If it had a Snapdragon process, I would have bought it already!)
So you know I've been waiting for a long time now for the perfect smartphone. Recently I noticed the screen of my OnePlus 3T coming off from the edges. Why? Because the OnePlus 3T battery was swollen.
Story of my OnePlus 3T
Frankly, I absolutely have no idea how that happened. Many months ago the red cable came off and it wasn't usable. I bought a generic Type-C cable and have been using it for over a year now. The charging brick seems to be fine, however, the battery has been draining rather quickly off late.
Last few months, whenever I stepped out I had to carry my Mi Powerbank with me because I know my OnePlus 3T might not be able to survive a dinner with 100s of photos clicked using GCam for OnePlus 3T. It's only a few weeks since I noticed the screen coming off from the edges. The notification LED peeps through the side. The screen even moved when tapping on the screen.
At first, I thought, that it's probably because of some glue melting or something of that sort. OnePlus 3T is a solid phone with an all aluminum body, so the only thing that could come off was the screen.
OnePlus 3T battery swollen – how did I know?
One of my friends on Twitter DMed asking for something and in that chat he mentioned about his OnePlus 3T's battery issue. While discussing, I too mentioned that the screen of my phone is coming off. (He very well knows that I'm looking for a new phone) He immediately raised an alarm that the OnePlus 3T's battery has swollen and it can be risky to use.
While I decided to ignore it at first, I googled the OnePlus 3T battery swollen issue. I came across a lot of posts on the various forums, a lot of videos showing the exact same problem I had! For all of them, the screen had started coming off the edges. And at that point, I was scared. Didn't want my OnePlus 3T to explode (worst case scenario)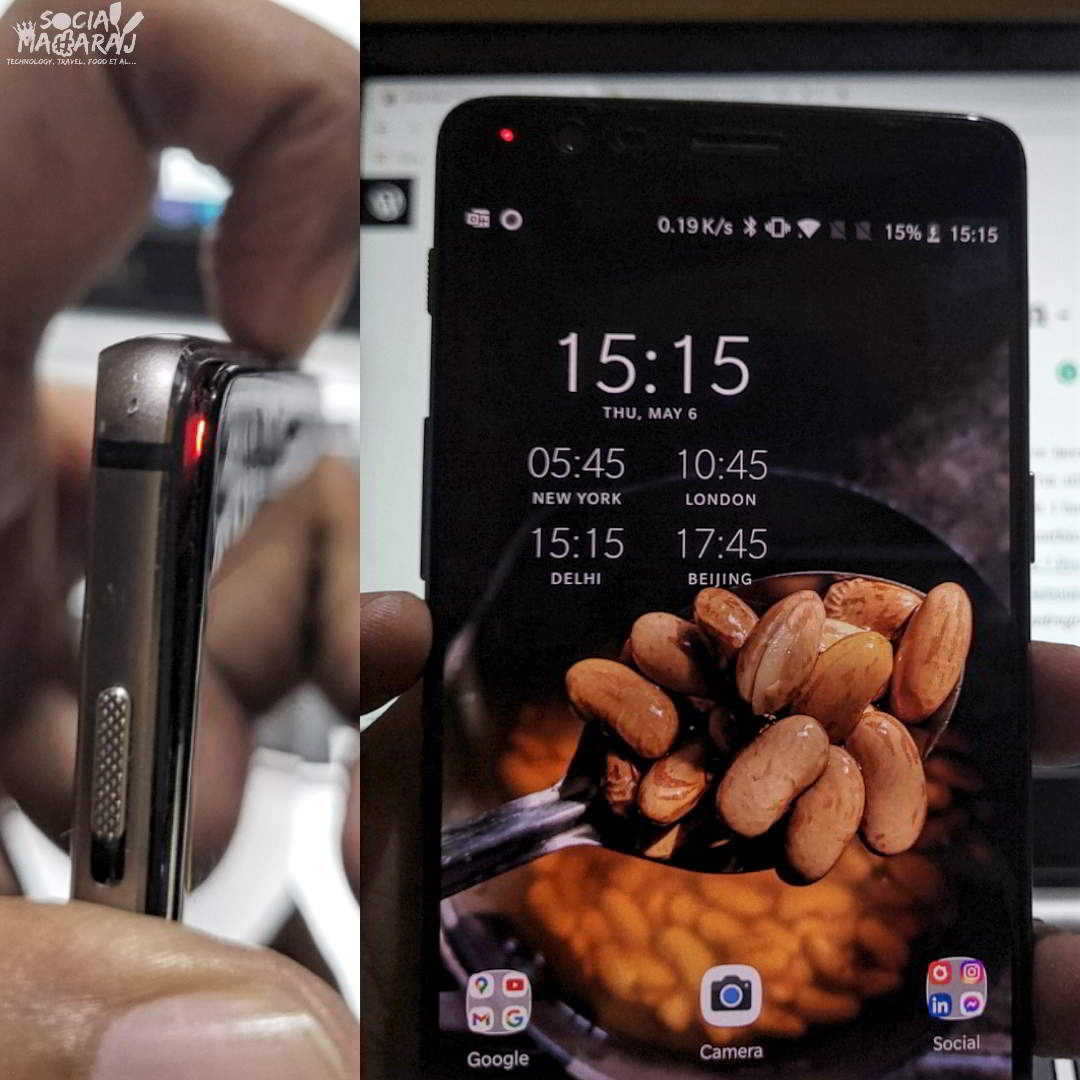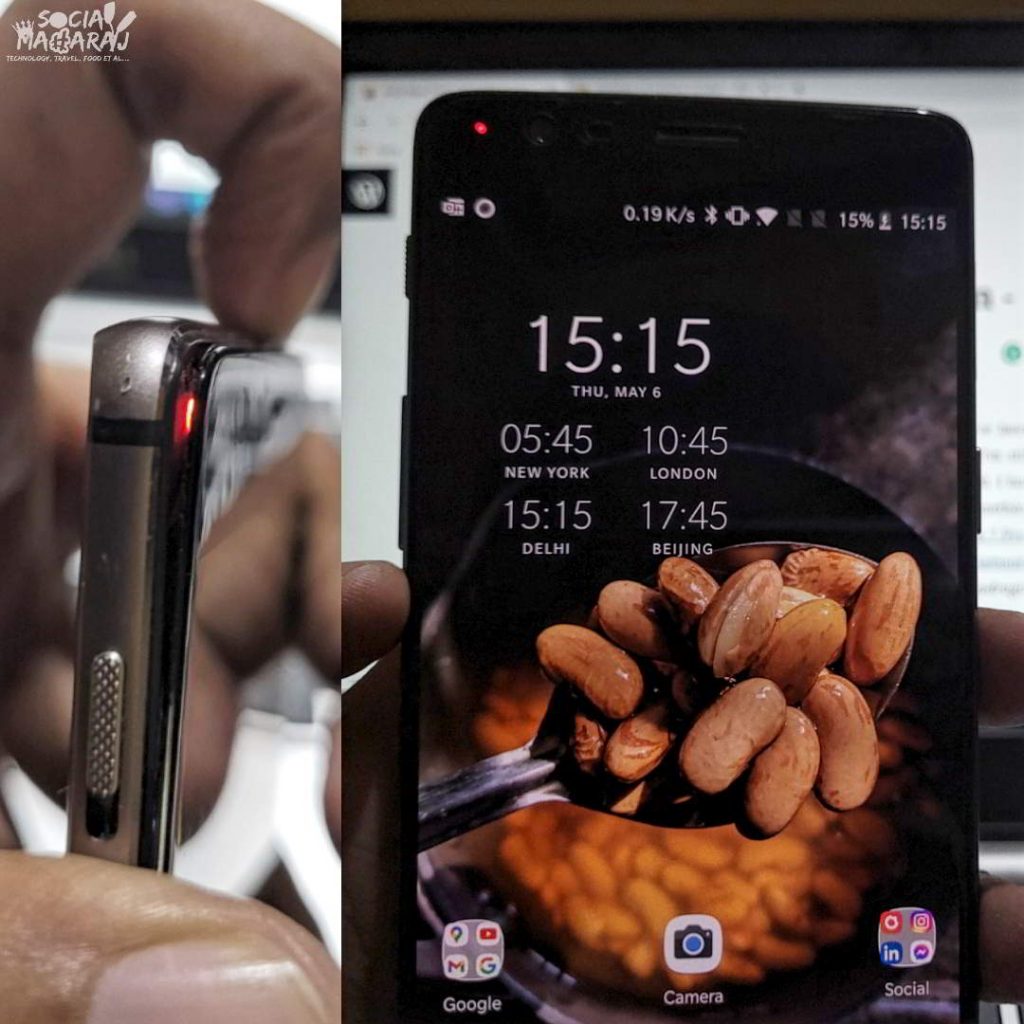 What next after OnePlus 3T battery swollen?
Well, the first and foremost step is to get a new smartphone at the earliest (And by that I mean in under a week as I don't want to risk it) I did take a hands-on of the OnePlus 9 Pro at the Himayatnagar store here in Hyderabad some time back, even posted about it on Twitter and Instagram. That's one phone that I'm considering. Also the OnePlus 9R (rebranded 8T) and the Samsung S20 FE 5G. These are the three phones that are on my list at the moment.
Most of the folks on social media suggested going for an iPhone 12 but I don't want an Apple. Reason being that I'm an Android developer and need an Android device for all the experiments I do. Also, iPhone 12 is expensive.
All I can say now is that stay tuned, my new smartphone is just around the corner! I have been studying the new smartphones closely for the last few months. FYI, my needs are:
Good Cameras
Solid performance – can handle multiple apps simultaneously, AR, VR apps support, etc.
Clean UI
Rest anything is an addon – Wireless charging, memory card support, IP 68 rating, 120Hz refresh rate, etc.
As for my OnePlus 3T battery swollen issue, the plan is to currently stop using it (after backing up & transferring everything to the new phone or my hard disk) Later, once the COVID situation eases out, go to the service center and get the battery replaced. After all, the phone works perfectly fine and does a good job most of the time. Except that the camera options are not quite there as per the current standards.
So yes, in case you've also seen the screen come off on your OnePlus device, it's probably due to a faulty battery of the battery is swollen. The best is to get it rectified and not use it if you can.
Lastly, which smartphone do you think I would be purchasing next? Let me know in the comments below, tweet to me at @Atulmaharaj, DM on Instagram or Get In Touch 🙂