3 years. 3 years is the life of a smartphone. While it depends on a lot of factors majorly on how you handle it. For someone like my dad, he was able to use the RedMi 1S for 6 years! And only last month he asked for an upgrade just because most of the apps weren't supporting the older Android version. So we bought the Samsung M21, which I'd say is perfect for his minimal usage. But when it comes to me, I'm still using the OnePlus 3T in 2021. Though I've been looking to upgrade it for quite some time, never really got a good(value) deal.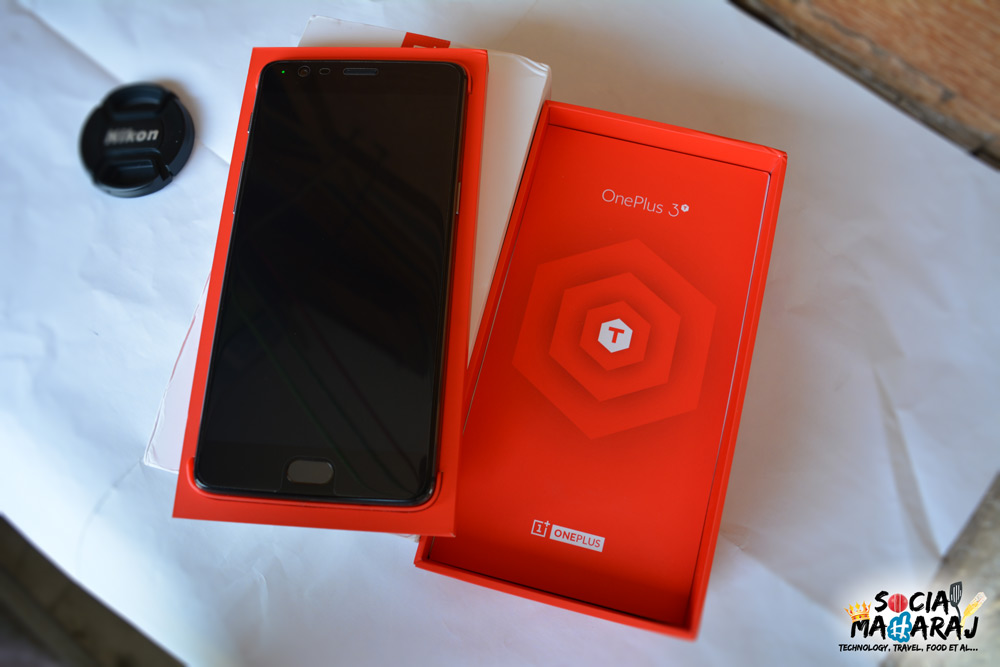 OnePlus 7 Pro was too big and the camera was average. Samsung Galaxy S20+ had heating issues (more here) and couldn't really get my hands on the OnePlus 8 Pro yet. So yes, I'm still using the OnePlus 3T in 2021. So I decided to share my experience of using the OnePlus 3T in this post.
OnePlus 3T in 2021
OnePlus 3T was one of the flagship killers of its time. A swanky 16 mega pixel camera with the latest Snapdragon 821 chipset with 6 GB RAM, there was nothing missing at that point in time. Also, OnePlus started this tradition of releasing the T version just a few months after launching the original one. So technically I have the first 'T' phone from OnePlus. And every incremental T release has most of the flaws of the original one fixed.
OnePlus 3T was better than OnePlus 3, OnePlus 5T was better than OnePlus 5, the latest one OnePlus 8T is better than OnePlus 8. So I don't understand why can't they directly release the T version and stop disappointing the owners of the previous-gen devices.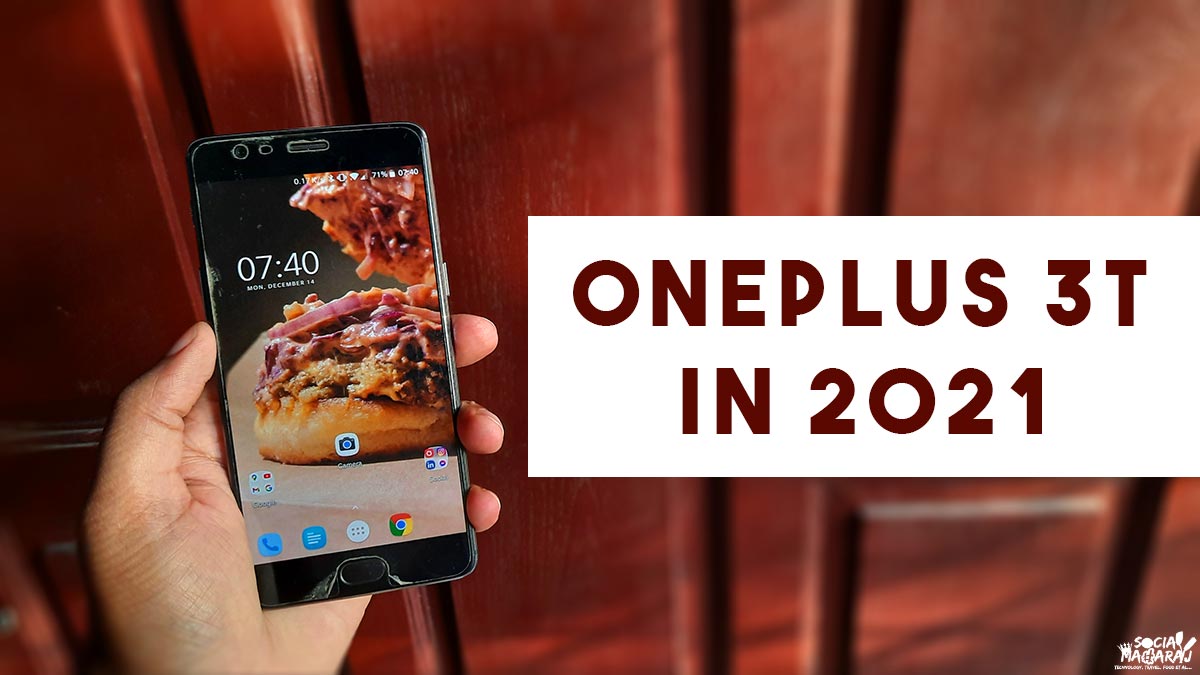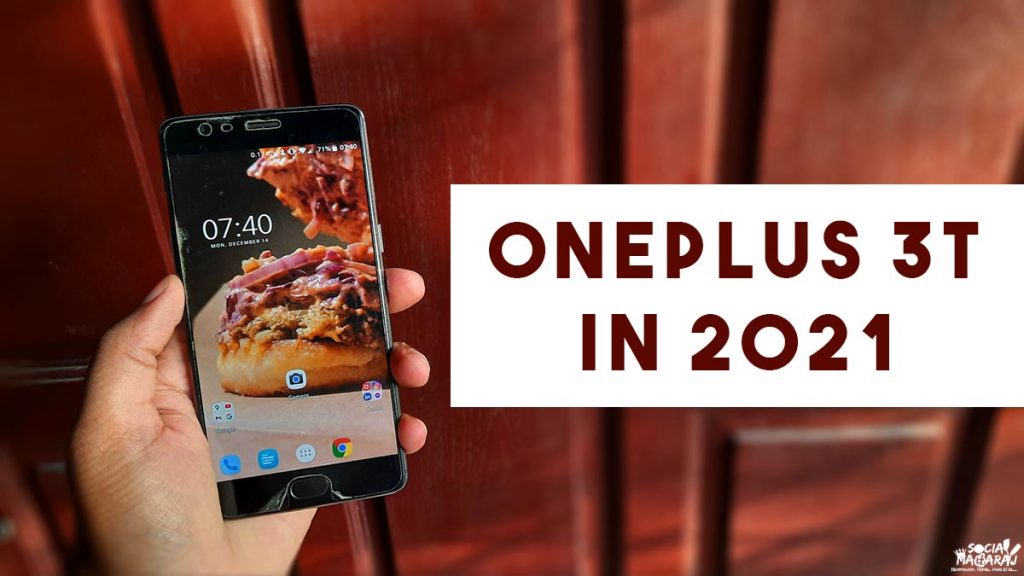 Anyway, let's focus on OnePlus 3T in 2021 now. Like I mentioned earlier, I haven't yet been able to find the best value for money phone for myself. I want a phone with a great camera, good display and a powerful processor. Qualcomm has announced the SD888 chipset recently, let's see when that comes to life.
[Update May 13, 2021]: I eventually bought a Samsung Galaxy S20 FE 5G to replace my OnePlus 3T in 2021. Read more about my Samsung Galaxy S20 FE 5G
OnePlus 3T in 2021 – The Good
My OnePlus 3T is running Android 8.0 which is fairly old considering the current standards. The Oxygen OS version is 5.0.8 and I've deferring an upgrade for the last year or so. That because I upgraded and my phone became extremely slow so reverted back to the earlier version.
Most Apps are supported
One of the great things about the OnePlus 3T in 2021 is that the OS still supports most of the apps. Though the app's size might be increasing day by day, the phone is able to handle these apps. While there are a few random ANRs (App Not Responding) here and there, overall, most of the apps are supported and run just fine. The most commonly used apps are Twitter, Instagram, Facebook, WordPress, Cult along with Outlook apart from random usages of other apps. In fact, even AR apps are supported and I was able to drive a Porsche in Hyderabad!
Snapdragon 821 is still powerful
The SD821 is still a powerful processor in terms of raw performance. I'm not a mobile gamer and don't have a single game on my phone. Editing images in Pixlr or Snapseed is still good and the processor is able to handle it well. Even occasional video editing on inshots is handled fairly by the processor. So if you are the average Joe who uses their phones for daily tasks, the OnePlus 3T in 2021 is still a good phone.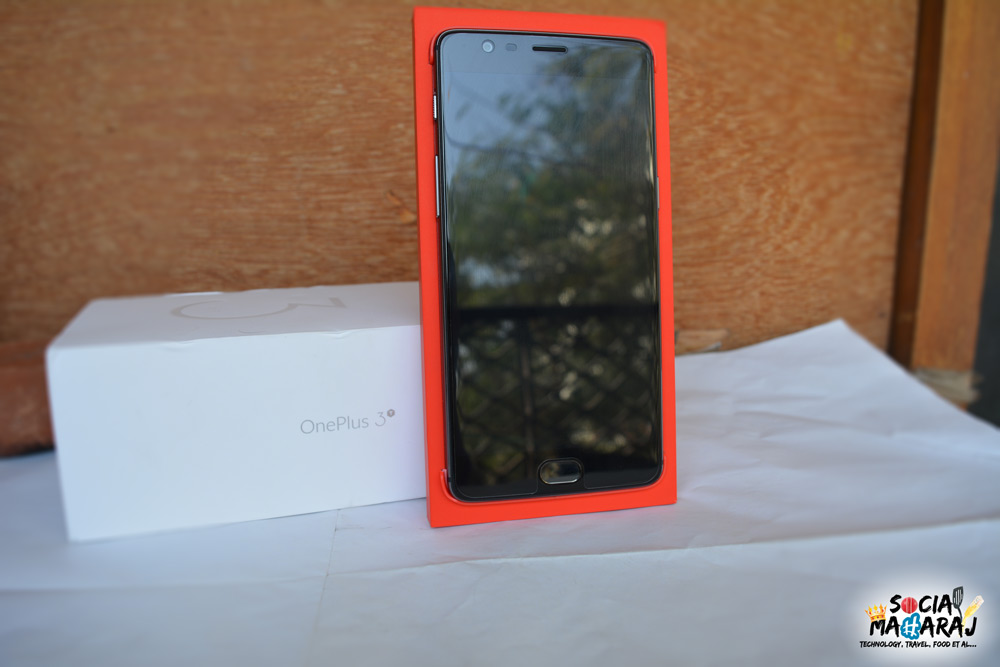 Excellent Build
If there's one thing that I admire about the OnePlus 3T in 2021 is its build quality. The brushed aluminum finish and the build are pretty solid. The phone is pretty slim (maybe I've not used slimmer phones than this) and feels great in hand. Even the screen isn't curved much so one-hand usage is still ok. Apart from random imprints of the case on the back of the phone, the phone still looks pretty good!
Now those were some of the good things about the OnePlus 3T in 2021. Let's look into the other half of the story. The reasons why I want to upgrade my OnePlus 3T.
OnePlus 3T in 2021 – The Bad
If you were to search this phone on the internet, you'll know that OnePlus has discontinued this phone last year itself. So even though I mentioned in the beginning that the life of a smartphone is around 3 years, the company discontinued the phone in 3 years itself. So here are the few things that I don't like about my OnePlus 3T in 2021.
Poor Camera
If there's one reason why I want to upgrade my OnePlus 3t is the camera. I guess even when the phone was launched it had a pretty average camera. Knowing OnePlus and their relationship with their cameras, we know they don't have the best cameras out there. I don't since when I've been using the GCam for OnePlus 3T for photos and that's helping me a lot. It captures some of the best photos from the camera. However, the problem is that the phone takes a lot of time to process the image.


Frankly, I get embarrassed when I take someone's photo from my phone and they have to wait for few seconds for the phone to process the image before viewing it. Plus the single camera lens isn't versatile, I can't do many things with it. Considering the wide angles and macros, I'd want a phone that supports those modes.
Heating issues
I have observed that the OnePlus 3T in 2021 heats up often. Say if I'm editing stories for Instagram for some time, the back of the phone heats up. Considering that I'm not using it without any case, it gets quite hot. Similar is the case with it post my Cult Fit Live classes, the moment the classes are done, the phone is as hot as a stove. And being a phone with a metallic back, the heat felt is too much. So that's one area of concern.
Faster battery drain
One complaint that I've heard from most of my friends who used the OnePlus 3T is the faster battery drain. Though it's still not a major concern for me considering my usage. While I do agree that it drains quite fast, I've barely seen it go from 100% to dead in a day. So that still works for me. And with the current work from home situations, there's no complaint about it. I also faced an issue with a swollen battery on the OnePlus 3T.
Fingerprint sensor lags
While the world has transitioned to under-display fingerprint scanners, the one on the OnePlus 3T is an older one. One of the recently observed phenomena is that the fingerprint sensor doesn't recognize and I have to manually enter the pin or turn off the display and try again. I don't know whether the fingerprint sensor is getting that dirty that it is unable to function or is it that the OnePlus 3T in 2021 isn't quite there. I have a security lock for almost all of my apps and whenever I try to launch them, the fingerprint sensor fails forcing me to enter the pin manually.
What should you do with the Oneplus 3T in 2021?
It's slightly over 4 years since the OnePlus 3T was launched. Though it has been officially discontinued by the company, I'd say it's decent for small, daily routine tasks. Anyone who is not a heavy user, ideally shouldn't have a problem with it. However, if you are someone who is a power user, getting an upgrade is a must. Though the processor is fast, it isn't fast enough to help you with all your power-hungry tasks. There are so many phones that are in the 20,000-25,000 category that perform quite well. Do check out my blog post on non-Chinese smartphones in India to find the best phone for yourself.
Which phone are you using in 2021? Any complaints about it? If you had a choice to upgrade, which phone would you upgrade to and why? Let me know in the comments down below or Tweet to me @Atulmaharaj, DM on Instagram, or Get in touch with me.