Kakinada is a port city situated on the Bay of Bengal and also one of the popular tourist destinations in Andhra Pradesh. It carries the perfect blend of cosmopolitan lifestyle and old-world charm which can be seen in the rich cultural heritage as well as in its industrialization and architectural grandeur.
The city of Kakinada is blessed with several places of worship included temples, churches, and mosques, not to forget the pristine beaches and the countless water sports one can enjoy here. I booked a car rental in Kakinada to cover all these places on my trip. Highly recommend a car rental during the pandemic.
Must-visit places in Kakinada
Kakinada has many things to do. There is a rich culture to experience and delectable cuisines that one can try. There are historical monuments and even a wildlife sanctuary to enjoy and below are a few places you must include in your next trip –
Coringa Wildlife Sanctuary
Only 22 km from Kakinada Beach, Coringa Wildlife Sanctuary is an estuary. There are 35 species of mangrove plants, 120 species of rare birds and innumerable species of flora. From here, you can get a stunning view where the sea meets the river.
Shri Bhavanarayana Swamy Temple
This is a very important place of worship. The place is dedicated to Lord Vishnu in form of Lord Bhavanarayan. It is believed that this place was visited by some much learned sages like Vyasa and Agastya.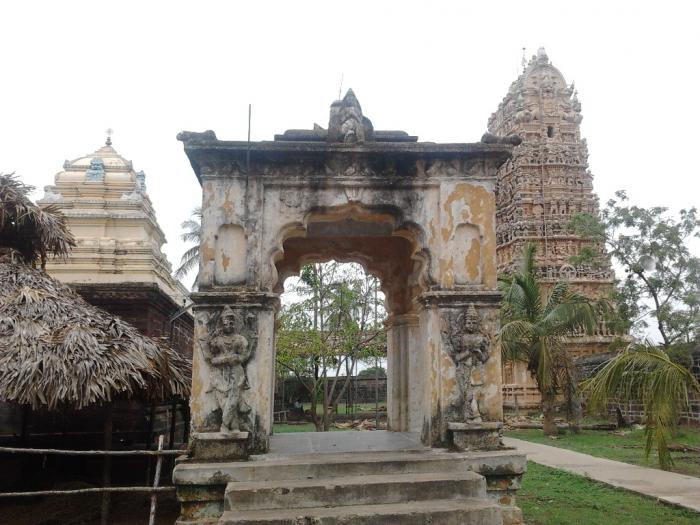 Pithapuram
Pithapuram is a temple town. The whole town is full of stories, legends, history, and stunning architecture. Devotees of the town believe that a part of Goddess Parvati's body, i.e. her left hand fell here, hence making it a Shakti Peetha.
Uppada Beach
Situated on the eastern coast, Uppada Beach is the perfect place to catch a mesmerizing sunrise or sunset. Uppada Beach also has a plethora of water sports to offer to its visitors. Tourists can be seen playing cricket and football on the beach, while others can be seen trekking along the shore. Try befriending local fishermen and if they happen to like you, they will take you deep water fishing on their boat. A well-maintained park just behind the beach only adds to the beauty of this place.
Best time to visit Kakinada
Winters are pleasant and are an ideal time to visit the city. The best months to visit Kakinada Beach are between October and March. Summers are quite hot and not an ideal time to visit Kakinada for sightseeing. Monsoons can bring in humidity and the rains can be a hindrance to your sightseeing plans.
Distance from major cities
Kakinada is a well known place and you'll find a lot of people visiting Kakinada. It is well connected from a lot of nearby cities from Andhra Pradesh and Telangana. Below is the distance of Kakinada from some important cities.
Kakinada to Rajahmundry: 62 km 
Kakinada to Hyderabad: 493 km 
Kakinada to Vijayawada: 222 km 
Kakinada to Visakhapatnam: 153 km

Hyderabad to Kakinada by road
How to reach Kakinada
There are two railway stations in Kakinada called Kakinada Junction and Samalkot Railway Station. However, the major railway station here is Visakhapatnam, located at a distance of approximately 166 km.
The nearest international airport is Visakhapatnam Airport. It is located at a distance of around 160 km and is an approximately 3.5-hour drive from the beach town.
The road network is efficient and the roads are well-maintained at Kakinada. The beach is also well-connected by road. One can book a comfortable car rental in Hyderabad to get to Kaikinada or any major nearby city they are traveling from.
The connectivity of Kakinada from popular towns and cities makes it a great place to explore. I've been to Vizag earlier and moving a little further, I could explore Kakinada during my next trip. How about you? Have you been to Kakinada? If not, what places would you visit? Let me know in the comments below, Tweet to me @Atulmaharaj, DM me on Instagram, or Get In Touch with me.