I want to start this post by asking a simple question, Why do you dine out ? Some of might say that you want a change of taste from the routine food you have, others might want to give their better half a day off from the office. There's no specific answer to it. But there's one common thing, all of us dine out to enjoy and relax. And that makes way for my second question – What do you look for while dining out ? Again, there's no specific answer to this too. Some people look for uber ambiance while others prefer to have a wide choice of items. But for me there are 3 things that matter the most – ambiance, food and value for money. And being a weekend, I went on an expedition to find a perfect place where I could end my quest for good, value for money food. And I found the answer at the nouvelle global cafe Oh Bean Der, Banjara Hills.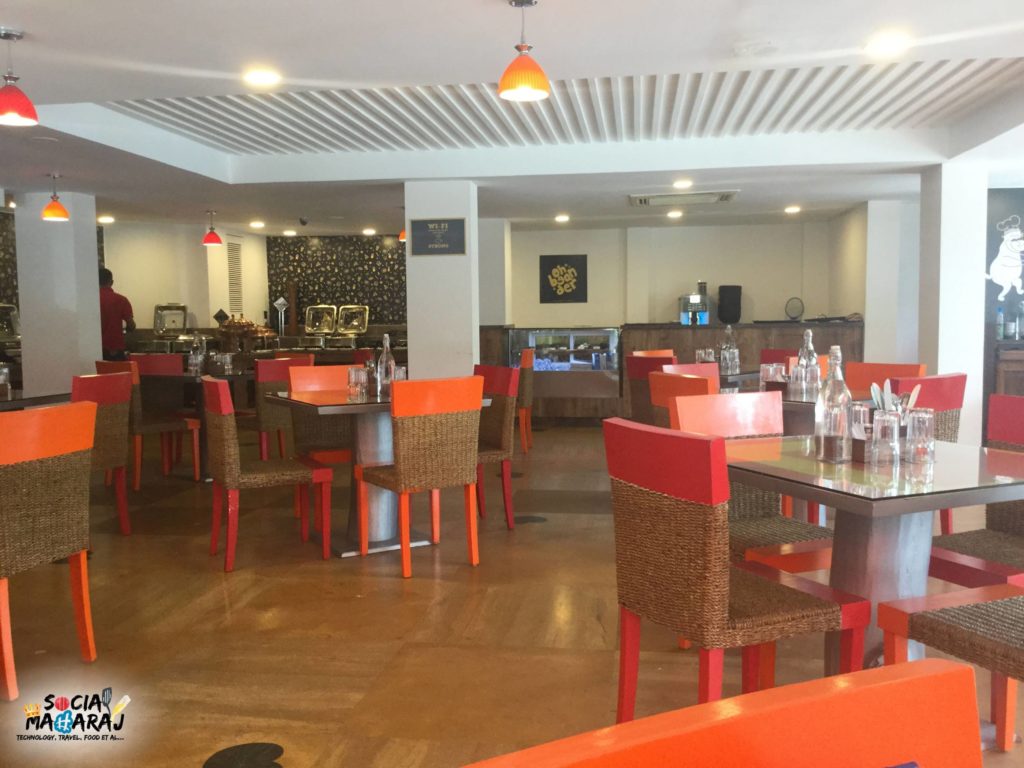 Oh Bean Der is situated at the ground floor of Amogh Boutique Hotel at Road number 12, Banjara Hills. It was easy to locate, thanks to Google Maps. The restaurant or Global Cafe as they like to call themselves, has got a wonderful ambiance even in the small space they have. The moment you walk into the cafe, the orange hues coupled with black and red will give you great vibes so you know you have come to the right place. Listening to the name, I thought Oh Bean Der would be a quirky place with writings on walls and stuff but it turned out to be different from what I had thought. But on the ambiance front, OBD surely doesn't disappoint.
Wonderful appetizers at Oh Bean Der
Moving on to the all important food. The restaurant has a very well articulated menu that offers a wide array of items. From breakfast to dinner, and from coffee to snacks, Oh Bean Der has got everything lined up for you. One of the best things I liked about the menu was the description for everything. Being a global cafe, the reader would want to know what they are ordering, so full marks for that.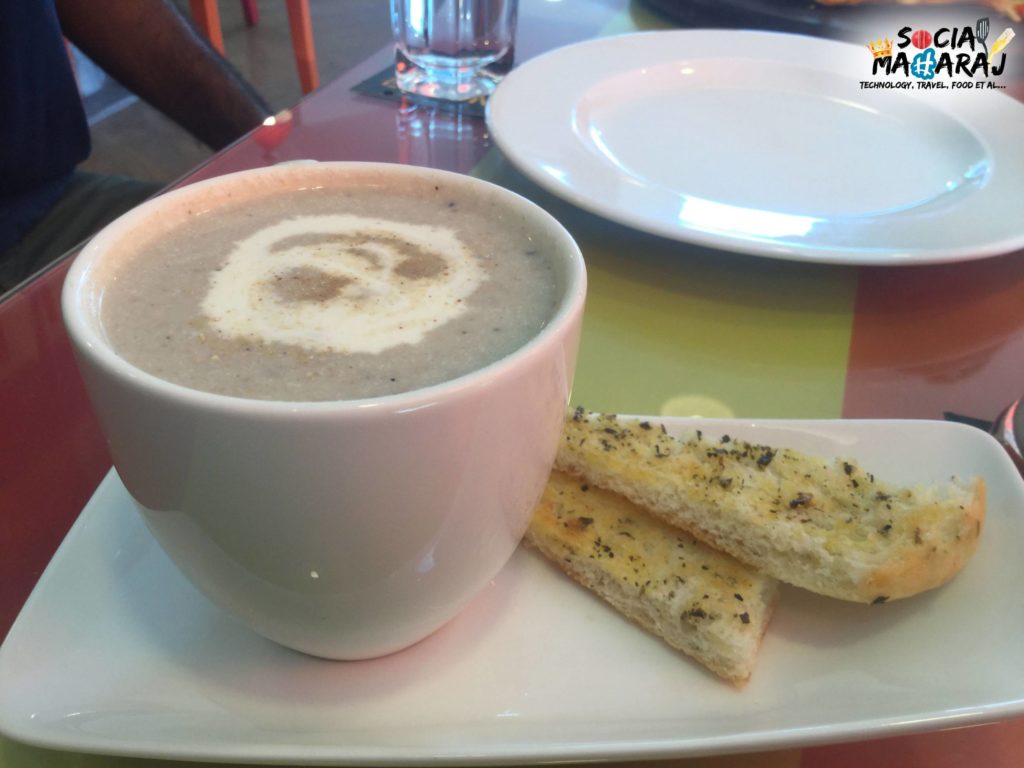 We had a lot lined up for the day, so we started with the Mushroom Cappuccino an exotic Veg Feast soup. This was unique in itself, made from mushrooms and served with garlic bread sticks. It was flavorful and had a very balanced taste. This reminded me of a Kabuli Chana appetizer I had at Taj in Kolkata during my shoot for Bournvita Quiz Contest. I totally loved this and would highly recommend this.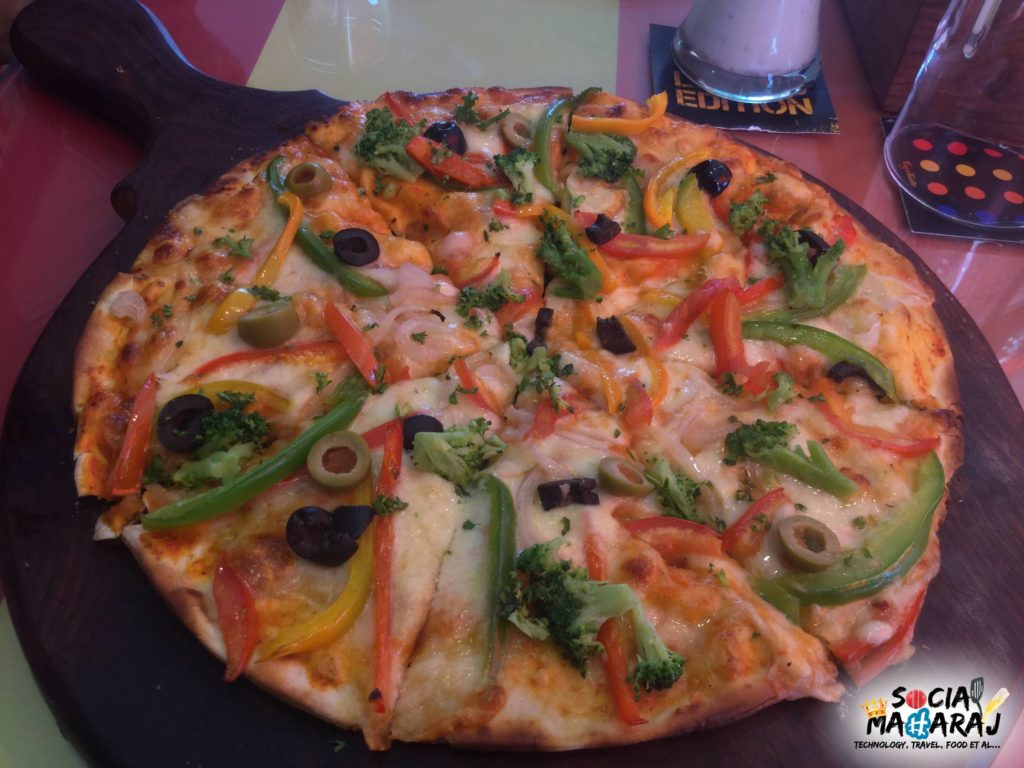 Next in line was the thin crust Pizza – veggie loaded for the vegetarians and Cajun chicken for the meat lovers. The pizza was very different from what you have at any pizza outlet. Even though I'm not a big fan of thin crust, I loved  it. They served the pizza in a wooden plate that you don't normally find. Post the pizza we had the most loved Paneer making its way to our plates. You would have had a lot of Paneer starters – Tikkas, Hara Paneer, Zafrani Paneer etc. but I bet this would rank above all. The Basil Cottage Cheese had a very different taste, something that you'll enjoy. Also, the way the dish was served was pretty amazing. Soft and fresh paneer, high on taste is my personal recommendation at Oh Bean Der.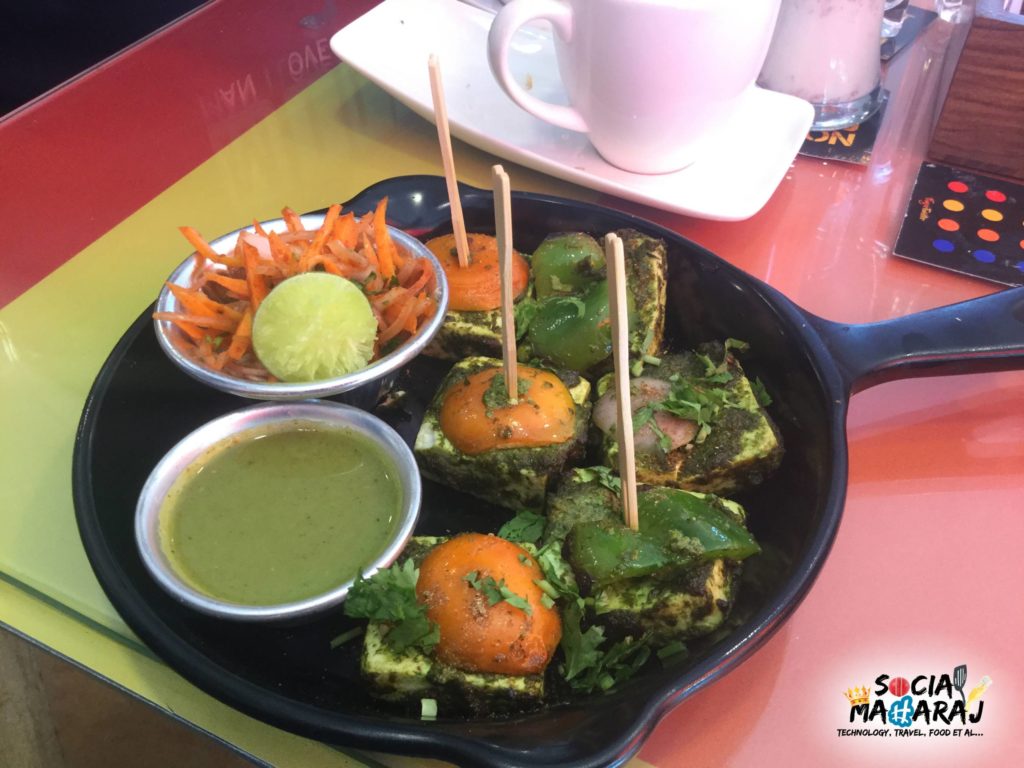 Another vegetarian starter was Veg. Stick Kebab, kebab-cum-lollipop preparation. And this was probably the first time I had seen a kebab being served like this – kept over a shot glass. Totally loved the presentation. Taste-wise it was perfect, loved the way ginger was used, totally rocked but was on a spicy side for me. On the non vegetarian side, we had glazed Chicken wings that had all of us drooling over !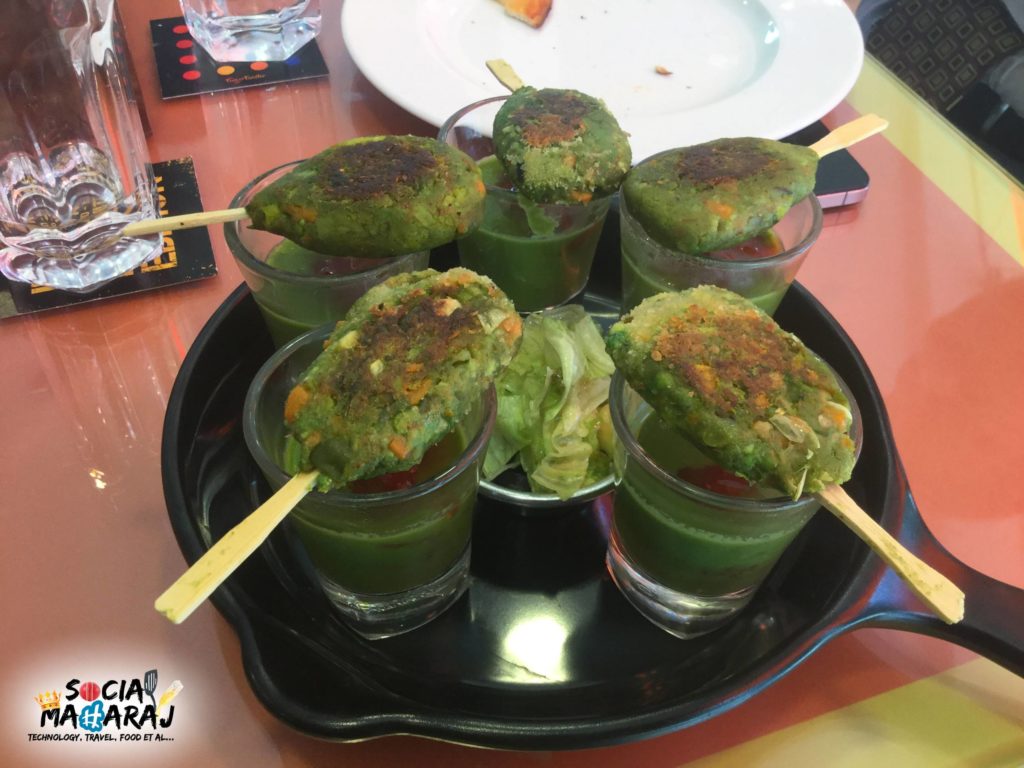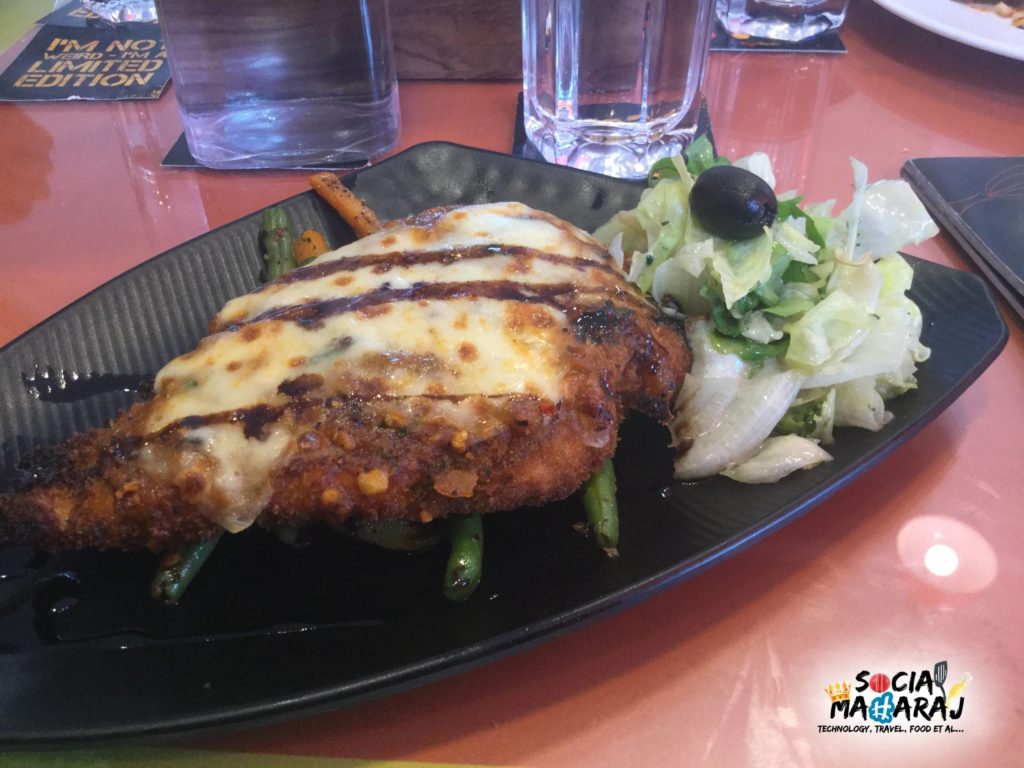 Delicious Main Course
Moving on to the main course, the cafe has a lot of set combos in their menu. And no it's not the regular Rajma Chawal or Paneer Rice combo. We were served their Thai specialty combo – Green Curry Prawn with Rice and Vegetables in red sauce with rice. I usually enjoy the Thai Paneer served at my work place, but this was different (read authentic) but with Indianess into it. It had a very balanced taste and lots of veggies. I really liked their concept of combos, the way they are served and the amount served, it is totally filling and can be the perfect meal to overcome your hunger and set your mood if you're hangry. We also had a Mixed Veg curry served with Naan.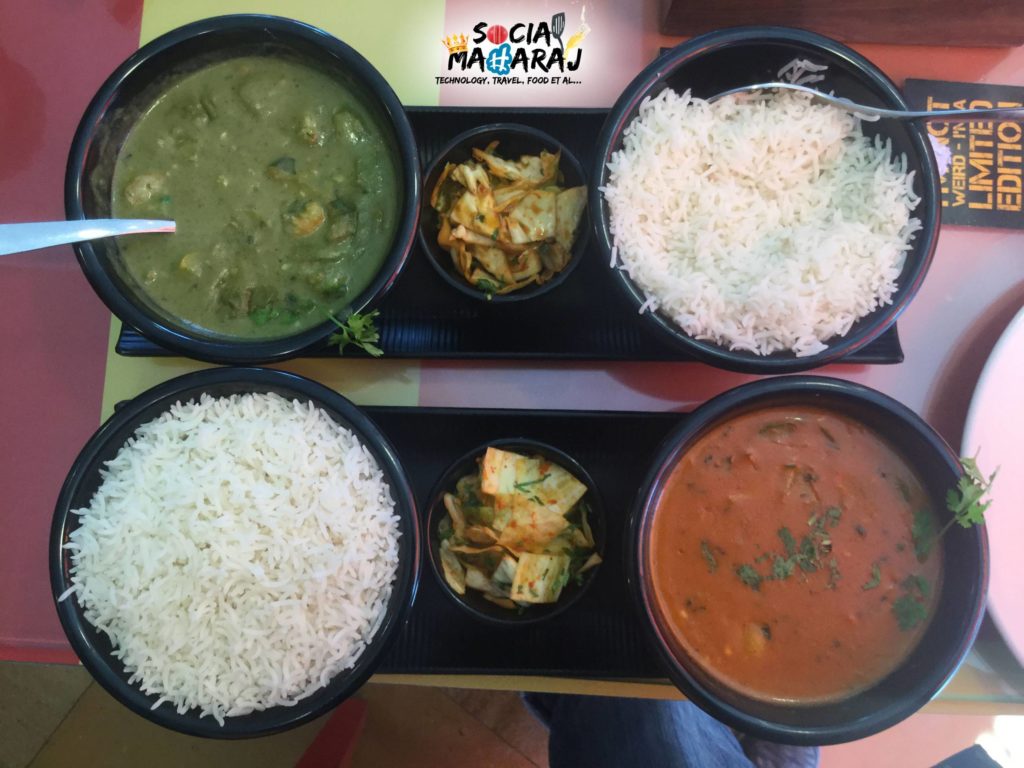 Then came in a burger that was accompanied by fries. I loved the way the burger was served, nothing like the ones they generally serve. My meat lover buddies got a taste of Chicken along with some fish and I'm sure they enjoyed as much as I enjoyed. The penultimate item to reach our table was Pasta. This pasta was different, I don't know – maybe the garnishing used, or the sauce – but it tasted very good. Slightly on the spicy side for me, but thoroughly enjoyed it. The end to such an expansive meal had to be sweet. Thanks to the yummy Cheesecake, the 'mashoor' Red Velvet cake and the heavenly chocolate cake.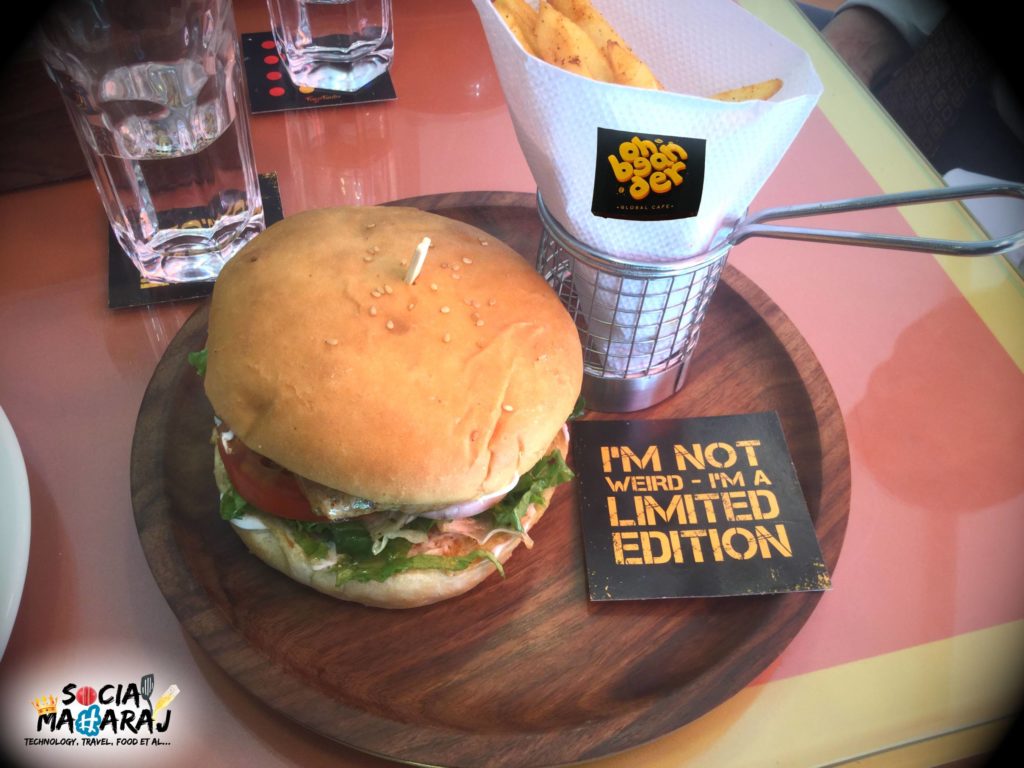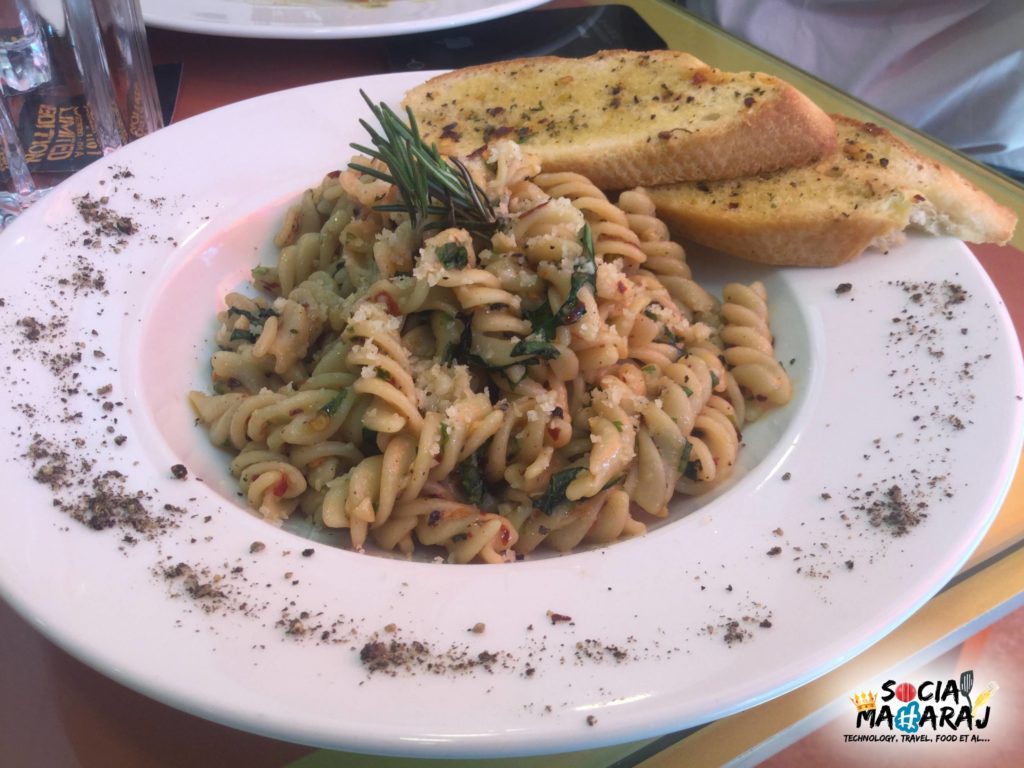 Oh Bean Der is definitely worth a visit
Overall, my experience at Oh Bean Der was wonderful and had a great experience.. It had everything I look for when I visit a restaurant – perfect ambiance, amazing presentation and good food. The menu has a got mix of some exotic dishes along side some desi preparations. One might feel the prices are a bit on the higher side, but trust me everything over there is bang for your buck. Further if you aren't the A La Carte types and love buffets, Oh Bean der have a decent buffet with vegetarian and non vegetarian items. For 399Rs + taxes, the buffet is well laid and offers good choices. So if you are looking for a place that has a variety of cuisines and a place that puts a lot of emphasis on the appearance of the dish, then Oh Bean Der is the place to be.

Oh Bean Der ? I've Bean Der, Have you Bean Der ?
"This experience was part of a Blogger Invite at Oh Bean Der and I would like to thank them for having me over. All the food and beverages served was on the house but the review and experience shared here are totally unbiased and honest…"