I've said this a lot of times before that I'm not an audiophile but do love my music. Sometime the relaxing Sufi tunes or the party Punjabi beats. Also, I do listen to music for few hours daily,usually when I drive to work and back to home. It helps me relax, unwind and keep my anger at bay because of those irritating honks. After trying a host of audio devices like the House of Marley earphones, the JBL TrueBass earphones, this time I thought to check out a wireless headphone. I haven't used one before this so it was a different experience. Thanks to one of my friend for providing me with the unit. I've been using these headphones for close to a month now, so guess it is the right time for a review post. Presenting the Sony MDR XB950BT Bluetooth Headphones Review.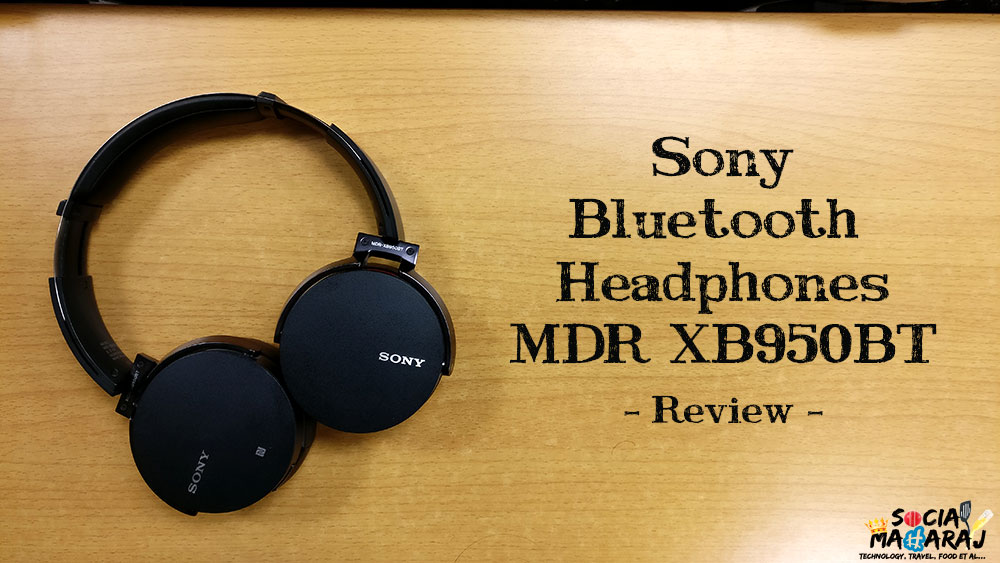 Solid Build – Sony MDR XB950BT
Sony is one brand that is well-known for their audio devices and it has been a strong player in the market for quite some time now. Sony was the company that came up with their ground breaking Walkman series phone that was a fad at once. Just like everything else, the Sony MDR XB950BT is very sturdy and well-built pair of headphones. This overhead headphones has a solid steel finish band that fits perfectly to almost any head size. The ear-cups too are very well cushioned and cover the ear perfectly. The headphones are swivel type so its easy to carry around. These headphones come with an aux cable in case you want to use this as a cable headphones. It can be charged with any standard micro usb cable and doesn't take much time to charge.
Bluetooth Setup and Usage
Like any other Bluetooth device, the Sony MDR XB950BT headphones too require a one time pairing before this can be used. For any geek, pairing a couple of Bluetooth devices can be an easy affair however this isn't. I too thought that I could get listening without reading the user manual, but I had to have a read to understand how this works. Trust me, it can take some time to pair whether it's your phone, TV or laptop. (Right now I took almost 5 mins just to figure out how to pair this with my laptop) Hence for your ease, I'm linking to the user manual here. Once the setup is done, using it is a breeze. Simply hit the power button for a few seconds to turn on the device. If it's already paired, the music will automatically start playing.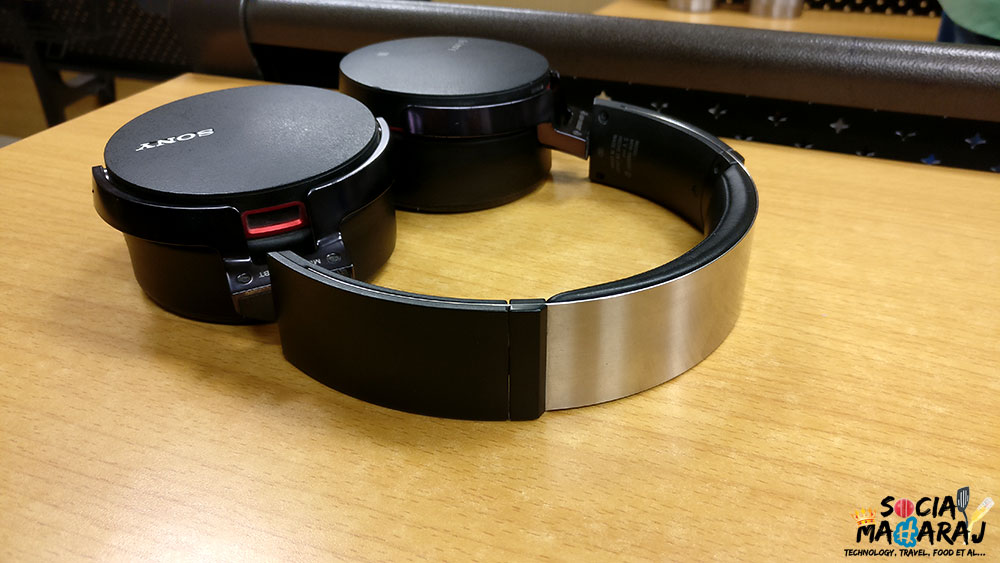 Sony MDR XB950BT Audio Quality Review
The Sony MDR XB950BT Bluetooth headphones has two major operating modes, a normal one and a Bass Boost. These modes can be switched by just hitting a button. Also the headphones have three different types of sound quality modes and you would need to figure out which one you prefer. Refer to the manual here to change the sound quality mode. Anyways, coming to the audio quality of the MDR XB950BT. It's pretty powerful, even at high volumes you won't notice much of distortions. At medium to high volume levels, this truly behaves like a noise cancellation headphones. Completely cutting out any other noise you might have around. These headphones have a good studio quality music output.
The Bass Boost is quite effective but being a bass lover, I decided to turn it off most of the time. The bass boost reduces the sharpness of the overall audio, which I don't prefer. Even my eq settings on the One Plus 3T has both bass and treble on the higher side. Also I noticed that with the default sound quality mode, the output is not sharp. Hence switching it to Priority mode is what I prefer on this.
Powerful Sound with good design Sony MDR XB950BT
It's been over a month since I've been using these headphones and I'm totally a fan of these. Not only music, these bluetooth headphones allow you to make and receive calls too. Though the initial setup isn't as easy as ABC, but once the setup is done, it's a breeze. The Sony MDR XB950BT Bluetooth headphones are a great pair of headphones. If you are bass lover like me, you'll probably fall in love with these too. These headphones are currently sold online at Rs 12,000 and can purchased from here. That's about the quick review of the Sony MDR XB950BT Bluetooth headphones. I hope you found this helpful. If you are already using these headphones and feel that I've missed out on anything, please mention in the comments below or tweet to me at @Atulmaharaj