Do you what is the commonality between a chemistry lab and a kitchen ? You can do experiment at both the places. Though Chemistry experiments were largely boring for me (except the salt analysis flame tests :P) my experiments in the kitchen have been fun. My inclination to cooking started when I was in 7th grade. I was studying at New Era High School Panghani that time. The boarding school had compulsory vocational courses and I remember taking up courses in computers, painting, and cooking. That's where I learnt the basics of cooking and baking. That I'd say was the beginning of the culinary journey.
What followed was a barrage of experiments in my own kitchen. Some landing on the plates, others in the dustbins. There are thousands of techniques and tricks in cooking, it's a universe in itself. My experiments with food have largely been fusion of desi dishes with videsi tadka. The list would include marriage of pasta with rajma, noodles with pav and lot of other seemingly odd combinations. Nonetheless, these are the types of experiments with food that I absolutely love.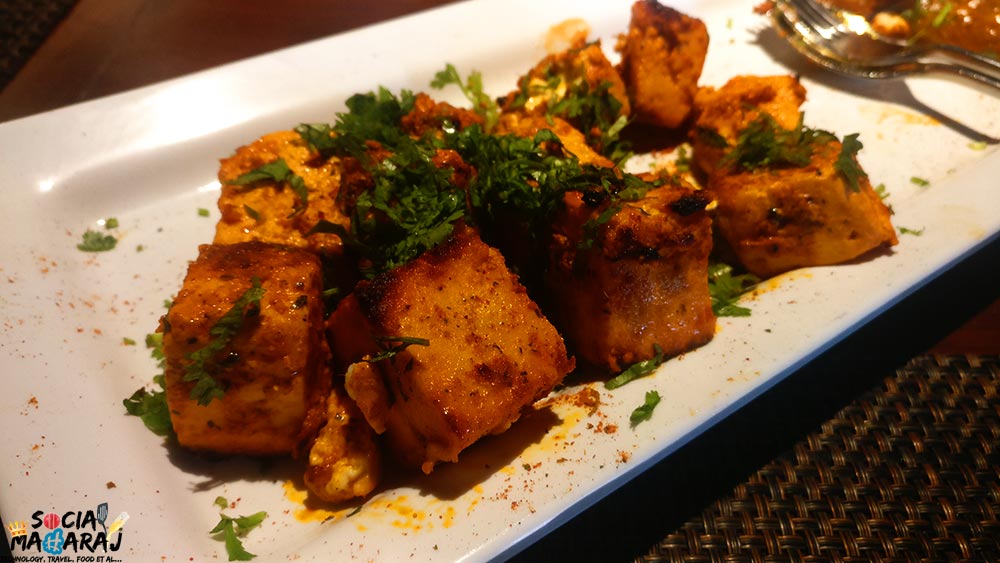 One of the common flavors especially with the tandoori dishes is the charcoal flavor. This type of cooking is very popular in India and probably in the middle east. Huge chunks of Chicken, Mutton or Paneer and Vegetables are marinated with a magical sauce, pushed in the skewer and grilled in a tandoori oven. The oven – traditional ones – often use wood or coal to grill. That gives a smoky flavor of charcoal which makes your dish taste different. Replicating that flavor is pretty easy if you have a tandoor. However if you don't have it, there's a widely popular trick that I see everyone using it. Whether you are at home or in a restaurant, you would witness the trick. One of the widely used experiments with food.
The Smoky Affair – Getting the Charcoal Flavor Right
The trick here is to use a coal piece that is hot. Not burning, anything close to a red-hot piece of coal will suffice. Put this piece of coal in a small bowl and pour a spoon of ghee/clarified butter on the coal piece. Immediately put that bowl inside the vessel with the item you want to give the charcoal flavor. Keep the lid closed for 5-10 mins and relish the charcoal flavor without actually using it !
I've used this multiple times. Mostly when I'm preparing a paneer curry I often use this to get the flavor. Many restaurants also do it with a lot of dishes they have. However, last week I was at Ohri's De Thali and was in for a surprise. I believe that any Gujarati / Rajasthani thali is incomplete without a glass of chaas (buttermilk). And the buttermilk here is pretty delicious. That day he asked me not to drink too much of it as he had something special. What I got was a Smoky Chaas.
Smoky Chaas – Buttermilk with smoky twist He got a plate with few small bowls. The bowls had fresh garlic paste, cumin, coriander, chilly and ghee. These along with few pieces of coal. The chef then put a spoon of each of the ingredients and then added a spoon of ghee. Immediately covered it with a glass for the smoke to settle in. After a few minutes, poured in chilled buttermilk. And trust me that was a different avatar of chaas all together. Many inquired about the item based on my Instagram story. However, I don't know if the smoky chaas is available at the restaurant yet. That was my story of my Smoky Chaas.
I've mentioned the experiments with food that I've done. What's the weirdest experiments with food you've done ? I would love to know it and possibly replicate in my kitchen too. Also what do you think about the Smoky Chaas ? Yaay or Nay ? Mention in the comments below or tweet to me at @Atulmaharaj