I first visited the Wagah border in 2014 and witnessed the ceremony. Though the process of chanting slogans didn't amuse me at all, one thing that I wanted to do was to cross the border on foot. Even today I would want to witness the Wagah Border ceremony from Pakistan and walk back to India through the border. However you cannot do this until you have a Pakistan Visa which is a tough nut to crack for obvious reasons.
So when I heard about the Visa Free Kartarpur Corridor, I felt that my dream of crossing the India Pakistan border on foot can be a reality. But first things first, how to reach Kartarpur ? In this post I'll share all the ways in which you can reach Kartarpur Corridor from wherever you are.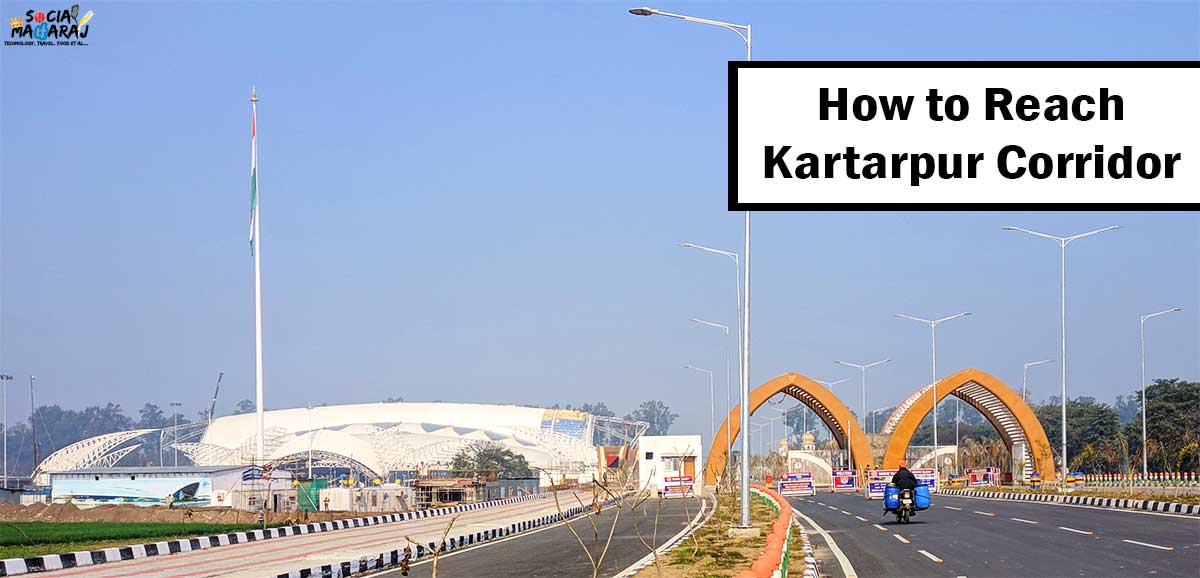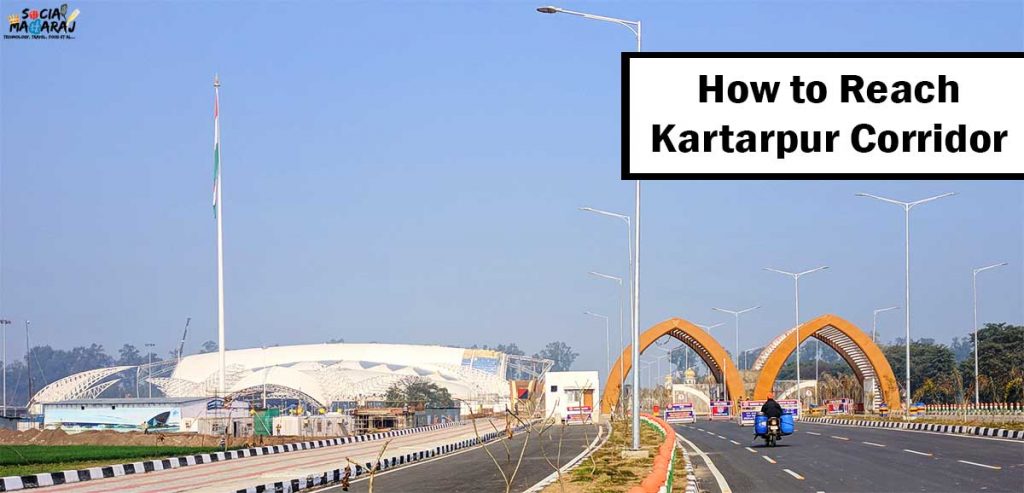 Reach Kartarpur via Dera Baba Nanak
The Indian terminal of the Kartarpur Corridor is located at about two kilometers from the border town of Dera Baba Nanak. It is a really small town giving the true feeling of being in Punjab. Sightings of flashy Sardars on their Bullt doing gaedi is common. Lush green fields and cattle is common too. Another common sight is of the BSF jawans in the area. Thought it's a small town, it is the last town of India with the last bus stand and last railway station of India. In short, the place you need to reach is Dera Baba Nanak. And below is how to reach Kartarpur corridor from anywhere.
How to Reach Katarpur from anywhere
Reaching Amritsar
Amritsar is the nearest town from Dera Baba Nanak that has all modes of connectivity. Flights, trains and road, you can reach Amritsar by any means. If you don't have the luxury of time, take a flight and reach Amritsar in a couple of hours. If you have the luxury, take a train. If you have time and are adventurous like me, do a road trip to Amritsar Since I was going from Hyderabad which is about 1300 kms from Amritsar, and due to lack of time, I chose to opt flight. Indigo has a direct flight from Hyderabad to Amritsar which starts at 8:10 am and reached Amritsar at 11:50am.
Reaching Dera Baba Nanak from Amritsar
Like I mentioned earlier, the nearest town from Kartarpur is Dera Baba Nanak. It is about 50 kms from Amritsar. There are quite a number or options to reach Dera Baba Nanak from Amritsar.
Amristsar to Dera Baba Nanak by Road
By Road
The easiest way to reach Dera Baba Nanak from Amritsar is by road. One way is to rent a car and drive to the border. There's ample parking at the border so you could take this option. Zoomcar is operating in Amritsar so you can opt for it. I wanted to rent out a two wheeler but I couldn't because I didn't find and renting services like Royal Brothers or the likes there. I decided to take a bus to Dera Baba Nanak.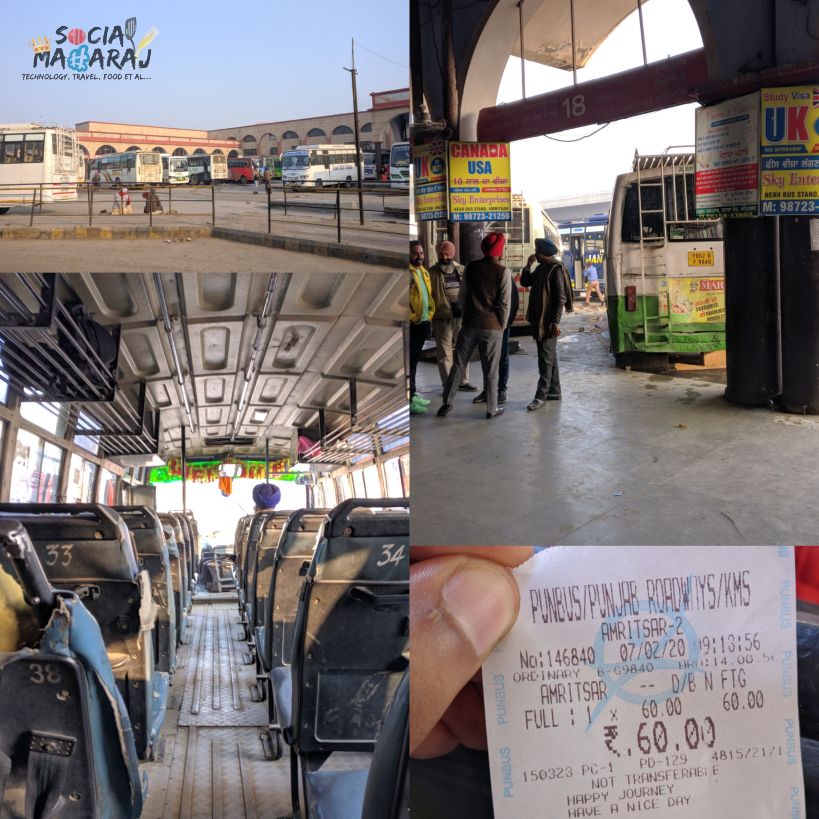 There are buses plying at an hourly interval from Amritsar bus stand to Dera Baba Nanak. Reach the bus strand and head to platform 18. You could hear a few guys yelling "Dera, Dera, Dera..." That's where you need to go, Dera Baba Nanak. There are to main routes to reach Dera Baba Nanak by bus. One goes via Ajnala which is longer and the other via Fatehgarh Churian. The fare is ₹60 or ₹70 one way depending on the route. I suggest choose the shorter one. The bus terminal at Dera Baba Nanak is quite small and is at about 2kms from the Kartarpur Corridor and you can walk like I did.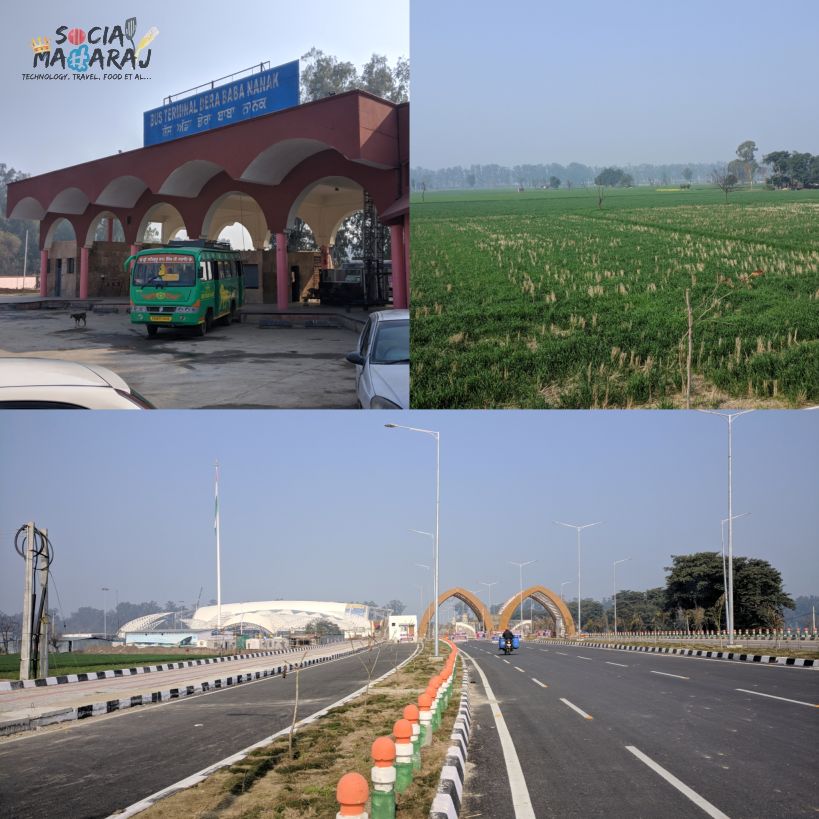 Route from Dera Baba Nanak to Kartarpur Corrdior
By Train
Dera Baba Nanak is the last railway station in India and has 4 trains daily. All these trains are local trains and are unreserved. Which means you cannot book the tickets on IRCTC website, you have to buy them at the station. Also there's only one train from Amritsar that leaves at around 04:30 hrs and reaches Dera Baba Nanak around 06:00 hrs. The same train returns at 19:15 hrs and reaches Amritsar around 21:00 hrs. The other 3 trains are from Verka Junction which is 10kms from Amritsar. There are lot of autos, buses plying to Verka so you can head there and take a train to Dera Baba Nanak from Verka. More details here.
With the help of this post, I'm sure you can reach the Kartarpur Corridor easily. So that's it for this post about how to reach Kartarpur Corridor. I've tried to make this as detailed as possible so that you don't any have issues If you've read my previous posts, don't you feel the excitement building up with every blog post ? Mention your views, queries in the comments below or tweet to me at @Atulmaharaj or DM me on Instagram.