All of us thought that 2021 would be better than 2020. Well, our worst nightmare has come true, the situation is tough and grimmer than it was last year. Especially here in India, things are spiraling. While there's negativity everywhere, I thought to pen down this post on my lockdown weight loss journey to spread some positivity and hope. A weight loss journey that wasn't planned but it just happened, thanks to the lockdown. I'll be sharing how I lost almost 25 Kgs during the lockdown in this weight loss journey post.
Before I proceed, let me clarify a few things. I'm not a fitness expert. I did not go to a gym or had a personal trainer to guide me. Neither did I consult any doctor, dietician for any plans. Whatever I did was just based on my reading and doing what I felt right. So, please don't follow things blindly from my lockdown weight loss journey.
A little bit of history
I've always been the heaviest and the tallest (strange) in the class until 12th grade. I used to stay with my parents until I moved to boarding school in class 7th. I remember when I joined the school, my waist was around 40″. For a 7th grader, that's too much. However, things started to change rather quickly.
Waking up at 5 AM and going for a jog, 6 days a week, wasn't something I was used to. Panchgani being a small town, we used to jog from our school – New Era High School – to the municipal garden, take the main road all the way to St Peter's, and then take a u-turn crossing Batha school and reaching back home.

That used to be our common jogging circuit
It used to be a good few kilometers of a walk and run. I had never done anything like that before, so it was tough adjusting to it. Moreover, we had an hour of games and sports in the evening too. I used to hate it and used to run to the computer lab. Was caught multiple times and was punished too.
Fun Story: If you've seen the movie Taare Zameen Par, you know the famous amphitheater from the art mela scene – image below. I was caught once bunking evening games and was asked to run up and down the Amphi 5 times. And I remember after 2 rounds itself I gave up! Luckily my sports sir had left and I sneaked out to the dorm after that.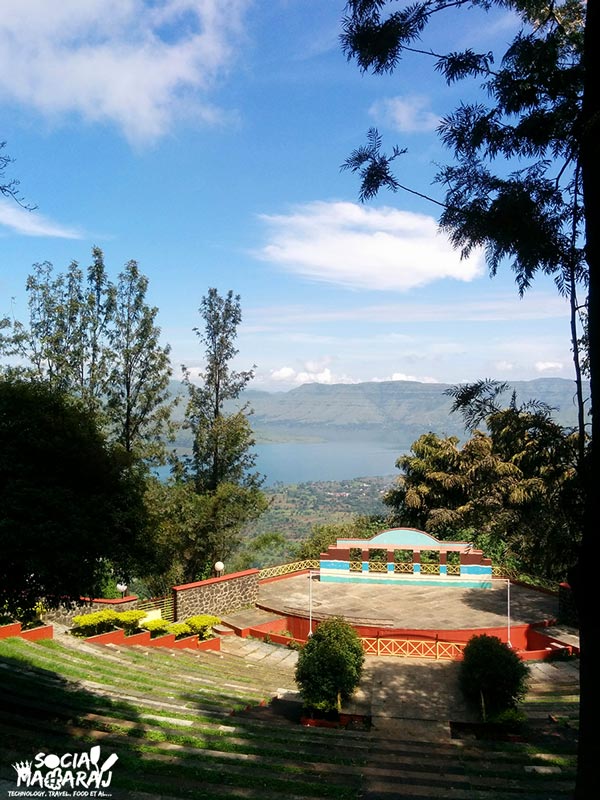 However, with that routine, I had good weight loss in just the first 6 months. I remember going back home during Diwali and my waist being almost 36″, I was on cloud 9! I went shopping for all the trendy clothes because they'd fit me now. I was fit, to say as long as I was in the boarding school. Post that, things weren't quite like that. I was the heaviest in my school in 12th grade and all the way up to college years. Never had I been less than 3 digits on the weighing scale since 2010. So this lockdown weight loss journey was special indeed.
How did my weight loss journey start?
While the pandemic was on and the world was under lockdown, a lot of memes started floating. One of them is that the next time PM Modi addresses the nation, he would be like "Mere pyaare haanthiyon" (My dear elephants) and not "Mere pyaare desh vaasion" (My dear countrymen). That because everyone was locked up in their homes, would become couch potatoes and gain weight.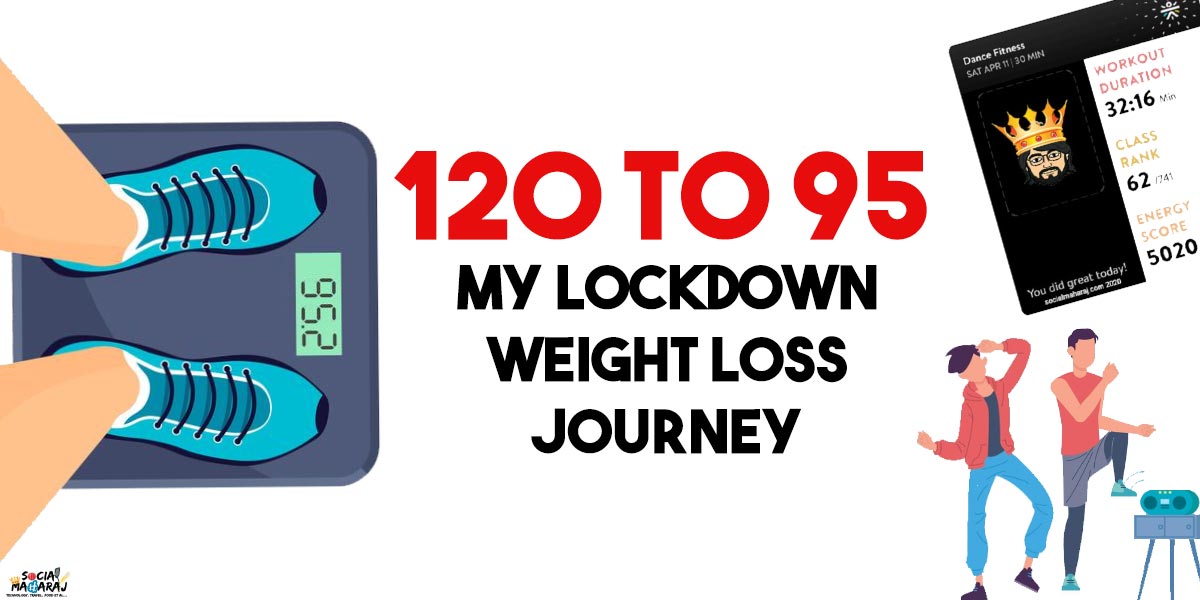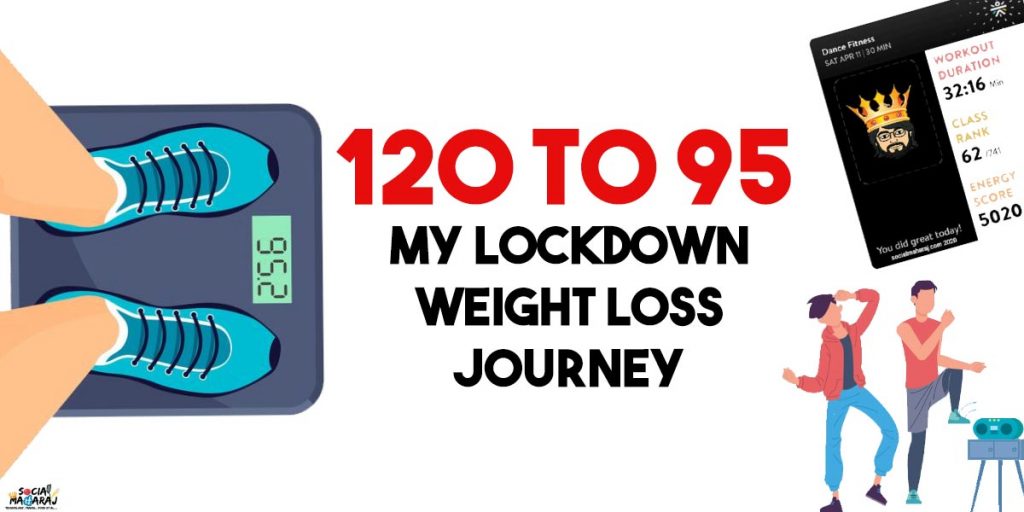 I had a good laugh, however somewhere deep within it hit me hard. I was like, I can very well become one if I didn't do anything. My routine was clear, wake up, hit the desk until 8 PM, have dinner, and sleep. I desperately had to do something. Gyms were closed (Even if they were open, I wouldn't have gone as I don't feel comfortable)
Around the same time, a few of my friends on Instagram kept sharing their workout stories at home. Also one of my close friends told me about Cult's Live Dance classes at home. It was free back then, so I thought to give it a try and at least be a little active
Cult Dance Fitness – where my weight loss journey started
It was around March back in 2020 when I joined Cult Live classes. Since it was free, I gave it a shot. There were multiple workout formats, I did try S&C, HIIT but I couldn't sustain for more than a few minutes. Tried dance fitness and it was fun.
Started with their 30 min fun dance sessions. 8 songs, one warm-up, and one cool-down song. I remember there used to be close to 600 people joining those virtual sessions. The app used to track my movement and give me a rank in the class. As time passed, I started loving the format and increased those 30mins to their 50min advanced dance sessions.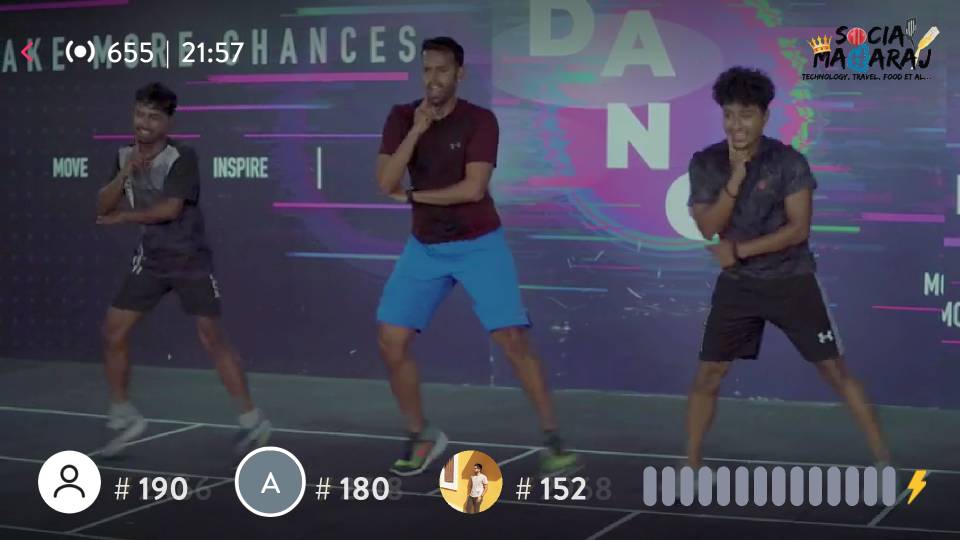 The motive was never to learn the moves, but to sweat it out. So I did naagin dance, jumping jacks, and even the old street style bhangra just to ensure I had a bucketful of sweat at the end of the workout – and also a chance to top the class 😉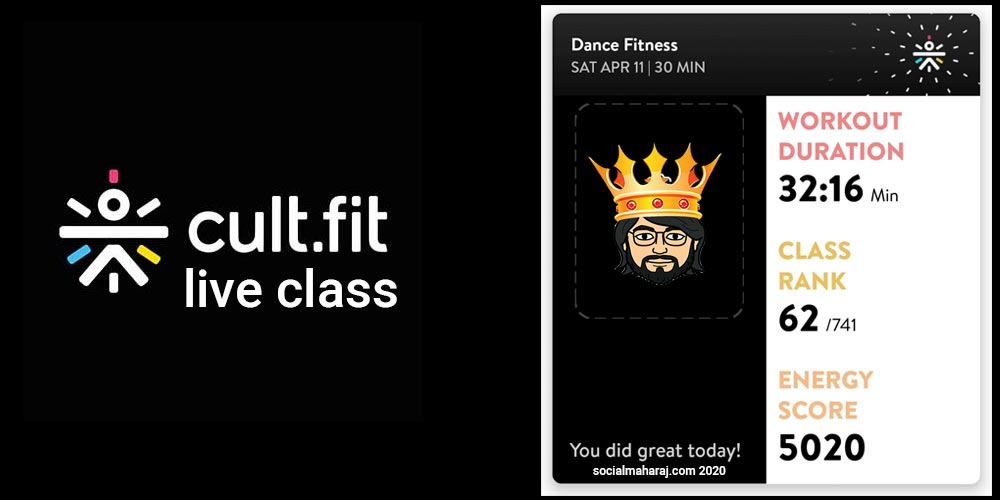 You can read more about how Cult's Live Dance Fitness works. Days, Weeks, and Months passed and I would never miss Simran's, Naveen's, and Tom's dance fitness sessions. After the initial months, Cult Live was not free anymore, however, I went ahead and bought the subscription just for that energy meter feature.
Being the early riser that I am, I opted for the 5 am sessions which gave me the much-needed start to the day. I loved it so much that I danced for an hour for 161 days continuously! Never in my wildest dreams, I could have done that.
Tweaking Food Habits during my weight loss journey
While dancing became a routine, food was something that remained constant. Initially, the intention was only to be active and not lose weight. However, I could see myself shedding a good amount of fat in a month's time. It felt good. Random body aches were gone and I was relatively more flexible. I was able to sit on the floor with crossed legs too! (FYI: Eating langar at Gurudwara was a herculean task)
With that, I turned to tweak my eating habits. I read about nutrition and understood that I had to increase protein intake and reduce/eliminate carbs.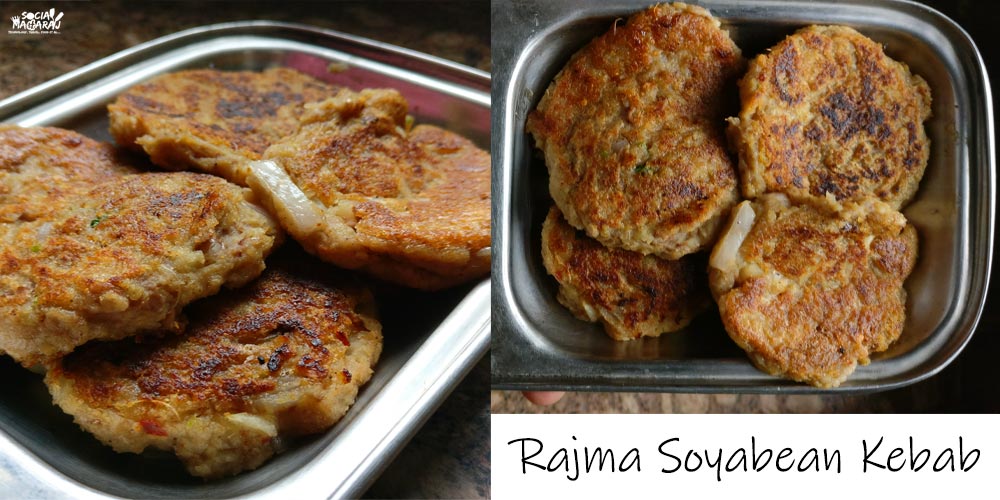 It was almost a year since I had stopped eating rice. (Some fitness experts might frown upon this) My breakfast which had buttery dosas and parathe were replaced by Oats/Daliya Upma. Dosa was replaced with Pessarattu (dal instead of rice). My mom too experimented to make healthier alternatives. After every dance session, I had a mug of Protinex without adding extra sugar. That pretty much summed up the breakfast. Bread, Paratha/Roti, Maggi, Dosa were out.
Lunch is something that is not common in our family, and I'm no different. I usually also don't have a proper lunch, biscuits, nuts, etc. is what I have – unless there's a party somewhere 😉 Added Max Protein's Protein Bars in my lunch. I used to have one of these 20g protein bars as lunch. That's pretty much it.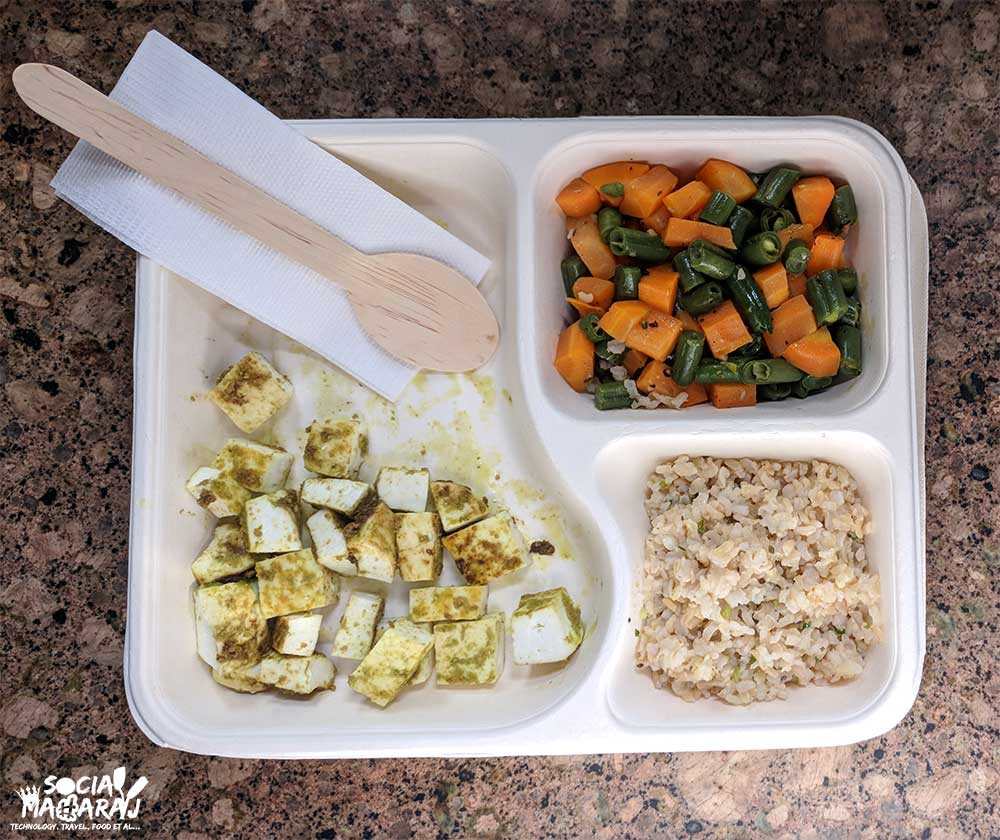 Dinner was the one meal that I always looked forward to. Gravylicious curries, dal, and roti were my usual dinner. 5-6 rotis with a couple of bowls of dal and an equal amount of serving of curry were my usual meal. However, during my weight loss journey, I had to cut it by a lot.
Initially, I reduced the meal to just two rotis and a serving of dal and a little curry. We replaced our regular wheat flour with multigrain flour. After a few months, I came to eating only salads for dinner – continued it for a few weeks. Carrots, Cucumbers, Cabbage, Paneer, Soya, and peri-peri with a tinge of mayo sauce went in my salad. My parents too loved it! So with me tweaking my food habits, my family too changed their – for the good.
A year later and 25 kgs lighter
I had never measured my weight on the weighing scale for the initial few months. However 2 months into the routine – dance + food changes – I started checking it on a monthly basis. Month over month, I saw the scale reading lower values. I did hit a plateau for a month and I was terrified. Nonetheless, in about 3 months, I was able to get my weight below 100Kgs – a first in a decade! I've never weighed less than 100 Kgs ever in my life – at least since 2010. So that was a huge huge morale booster!
I can visibly see the difference (and feel it too) and so do others. I've summed up this entire lockdown weight loss journey of mine on Instagram. So visit my Instagram profile and watch the Transformation highlights and see for yourself.
Weight loss tips – My personal experience
I would reiterate that I'm no fitness expert or a nutritionist, so please follow this with caution and guidance. I realized that reducing carbs, eliminating sugar, and upping the protein intake works.
More than that, a little bit of activity is much needed. Add 30 mins of walk to start with. Even that much may be enough for you to lose some weight. If you are someone like me who has never worked out, with this routine, you would see visible changes in a month easily.
When you venture on a weight loss journey, you learn a lot not only about the food to eat but also about the variety of workouts and how it affects your body. Many of you would argue that I'm doing only cardio for over a year now. You should ideally add some weight/strength training too. For that, I use a simple resistance band for 10-15 mins on and off.
Today, I'm not that regular, however, I do the dance for an hour at least 5 times a week. Another change that I've observed is that I've developed the mentality of "Burn more to eat more" Hence if I know that I am going to have a slice of pizza or a bowl of gravylicious paneer at a restaurant, I will sweat it out before and after the meal so that I don't feel guilty.
Lastly, it's about the tribe as well. Many of my friends motivated me with their daily fitness stories. I've added many of them on my Cult Fit squad as well. That one workout notification can push you. Trust me that works!
PS: If you are active on Cult Dance Fitness, you might find me sometime. If you have, drop a DM 🙂
So that was my lockdown weight loss journey – from 120 to 95Kgs. I'm happy with how I am and happier with my lifestyle habits right now, and this routine will continue.
Did you also set and achieve any such fitness goal during the lockdown? Any tips/suggestions that you'd want to give me? Mention in the comments below or tweet to me at @Atulmaharaj, DM on Instagram or Get In Touch 🙂