We used to stay in Margao, Goa when dad had a company-provided car and a driver. Every evening, the driver used to drop dad home, park the car and leave. I used to take the keys and get in the car after he left. I was always intrigued by the controls, dials and the steering wheel itself. Used to put on some music, turn on the AC, play with the power windows and so on until one day when I decided to up the ante. I put the parking brakes down and the car moved slightly.
My heart was in my mouth as I hit the brakes. The car barely moved a few inches, but I thought I had moved a mountain! The car was Toyota Corolla and the year was 2004. Fast forward to 2022, I went from Visakhapatnam to Araku by car!
My Love For Driving
Driving for a few people is a task but for others, it's a stress buster. Though I don't own a car yet, I'll place myself in the second category. My first experience in the driver's seat was in Goa but my first experience driving a car was in Bengaluru in class XII. I enrolled myself in a driving school, learnt to drive a Hyundai Santro & then slowly moved on to our car – Tata Indigo. I only used to take the car out from the garage to our doorstep that's it. That alone helped me get a driving licence.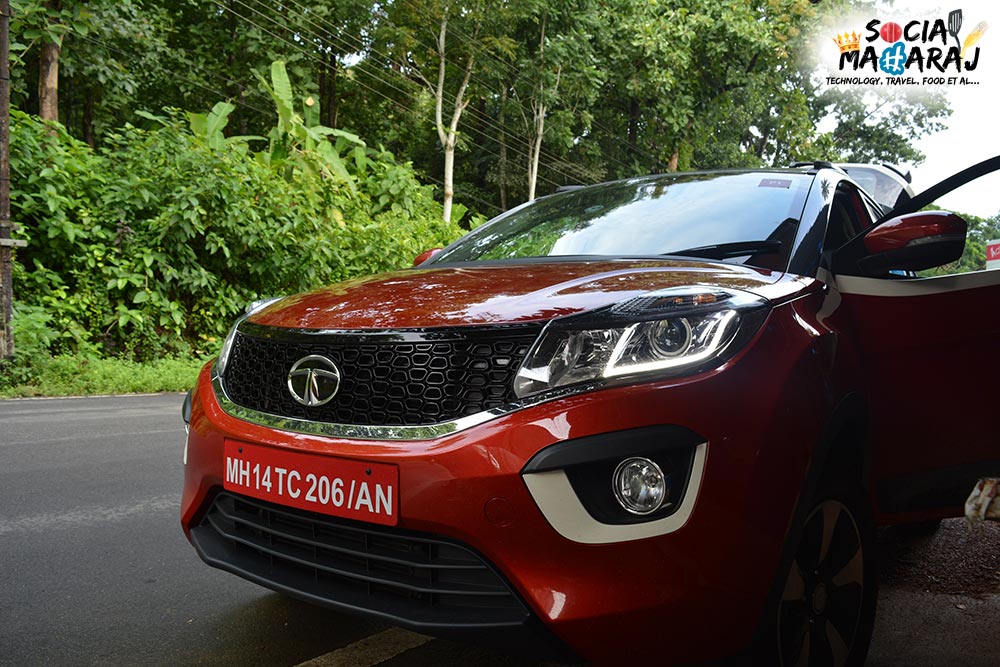 The next time I remember driving a car on a proper road was during the Tata Hexa launch event in Hyderabad. It was way back in 2016, as I along with a few others in the car took the Hexa for a spin from Novotel Hyderabad Airport hotel to Vikarabad. And during my first drive itself, I hit the 150kmph mark on the Nehru ORR Road. After that my love for driving only grew. I drove the Tata Nexon in Kochi too. The folks from Tata termed me a good and safe driver too.
Nowadays whenever I have an urge to drive a car, I book one on Zoomcar. Fortunately, the experience has largely been good. I go for a spin in the city or nearby places like Anantagiri, Bidar and drive home. Thanks to these occasional road trips, my confidence in driving a car increased. Hence on the first day of 2022, I went from Visakhapatnam to Araku by car. It wasn't me alone, my family was with me. Also, it was going to be my first time on the ghat roads without any other driver in the car.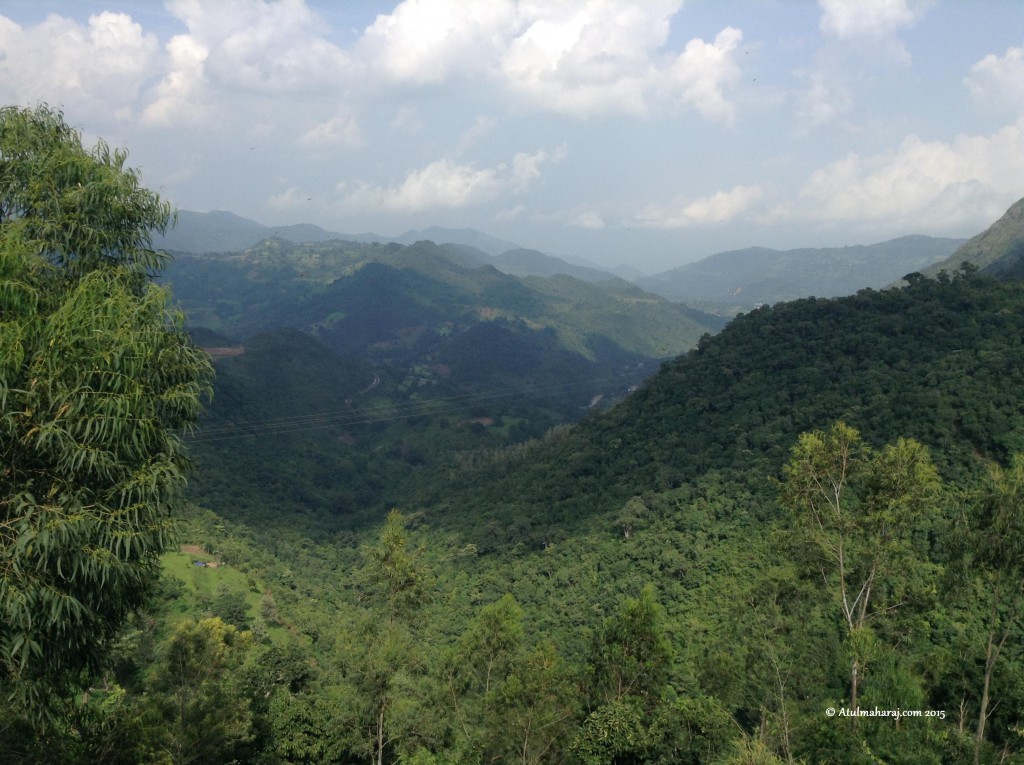 Visakhapatnam to Araku By Car
Araku for those of you who don't know is a hill station about 100kms from Visakhapatnam. If you've been following me for a long time, you know that this isn't my first trip to Visakhapatnam. During my first trip to Visakhapatnam many years ago I had visited Araku and Borra caves. But this time I thought to take my family along.
The distance is not too much but when you'll check on Google Maps, it will show 3-4 hours one way. You might wonder why, but only when you drive from Visakhapatnam to Araku by car you'll know the actual reason. I had booked a Tata Tiago via zoom car and it arrived in decent condition I'd say. I'll talk more about my Visakhapatnam Zoom pear experience in the next post.
Bad roads from Visakhapatnam to Araku
The first few minutes, about an hour, you'll take to move out of Visakhapatnam city. And roads here are super confusing. They have a bus-only corridor in the middle of the road along with roads for regular traffic on either side. And people drive in these bus lanes. For a first-timer driving in Visakhapatnam, this was super confusing. I was always worried that a cop would pull me up, but glad that didn't happen.
As you move out of the town, the traffic eases and you get to see green fields with mountains in the distance. What you'll also notice is roads built on potholes. Yes. For a distance of about 25-30 kms, the road is in a pretty bad state. It's dusty and full of potholes. If you take off your eyes even for a second, the chance is you'll drive right into a pothole. It's going to be an extremely bumpy ride.
Twists and Turns
After a bad patch, the road condition improves and you'll start noticing more greenery. The mountains become closer and the landscape more lovable. Just around when it starts, I saw a government school with these super amazing murals/graffiti. It was a breath of fresh air to see a govt school so good. The ghost section had started and so did my test. A single lane road with quite a few sharp hairpin bends with a lot of traffic, this was the real test.
There were many instances where I was behind a truck and had people honking from behind. I didn't want to even try overtaking on these narrow ghat roads. I ignored them and concentrated on my driving. The goal was not to let the engine stall and stop in the middle of a climb. And guess what I was successful all through!
I don't know what the expert drivers have to say, but for me, it was an extremely tricky road to drive on. Maybe because it was my first time. We took a small halt at Borra Caves, but looking at the crowd, we decided to move on. We didn't anticipate so much crowd but guess it was a weekend plus the New Year, there was a sea of people. We had a good home cooked Andhra meal nearby and got back on the road to drive to Araku.
A drive to remember
We soon reached our hotel in Araku after going through the twists and turns. The last 20 odd kilometres were taxing and stressful. The turns kept on increasing, the speed slowed down and the clock slower than ever. We return back to Visakhapatnam the next day and the entire experience was repeated. Except for the fact that this time around it was going to be slightly easier as we were driving downhill. Nonetheless, my eyes were always on the road.
All in all, I drove close to 280 kms in the 2 days we spent in Visakhapatnam and this was my highest ever solo trip. It was stressful, I won't deny that, but I had so much fun driving. I know there are a few things that I need to improve when it comes to driving, but it's only with time and road trips like this that I'll learn. My drive from Visakhapatnam to Araku by car was indeed one of the best I've had. The icing on the cake was when my dad appreciated my driving skills saying, now I can vouch that this guy can drive. (Every guy wants validation from their dad, don't they?)
The idea of this post was to share details about the road for everyone who is planning to drive from Visakhapatnam to Araku by car. While I did mention the details, it turned out to be more of an experience post. I hope you liked reading this as much as I enjoyed writing this. I'm writing this post looking at the blue sky and cloud below on my window seat at 35000 ft. But by the time you read this, I'd be back home glued to my laptop working. (If you are following me on Instagram, you've already gotten a glimpse of this)
Let me know your thoughts on this post in the comments below, Tweet to me at @Atulmaharaj, DM me on Instagram or Get in Touch.