One of the things that I've always complained about is that there's no good place around Hyderabad for a getaway. I mean there are lots of places of religious importance around, however I'm not fond of them. Anyways, one place that most of the youngsters visit is Anantagiri Hills. What Nandi Hills is to Bengaluru, Anantagiri Hills is for Hyderabad. I guess Anantagiri Hills is a little farther away. So last weekend, I felt like going for a quick road trip so that I could drive. I decided to hire a self drive car from Zoomcar –  about which I spoke in the earlier post – and drive to Anantagiri Hills. So this post is about my Hyderabad to Anantagiri Hills Road Trip.
Hyderabad to Anantagiri Hills Road Trip
I've been staying in Hyderabad for close to 5 years now. Have explored a lot of places around Hyderabad – usually mountains. Visakhapatnam was my first destination and I love going back there. This time around, I had one full day and had to plan something. Like I said, I had the urge to drive and decided to hire a self drive car. After some research considering the distance and time, I decided to visit Anantagiri Hills.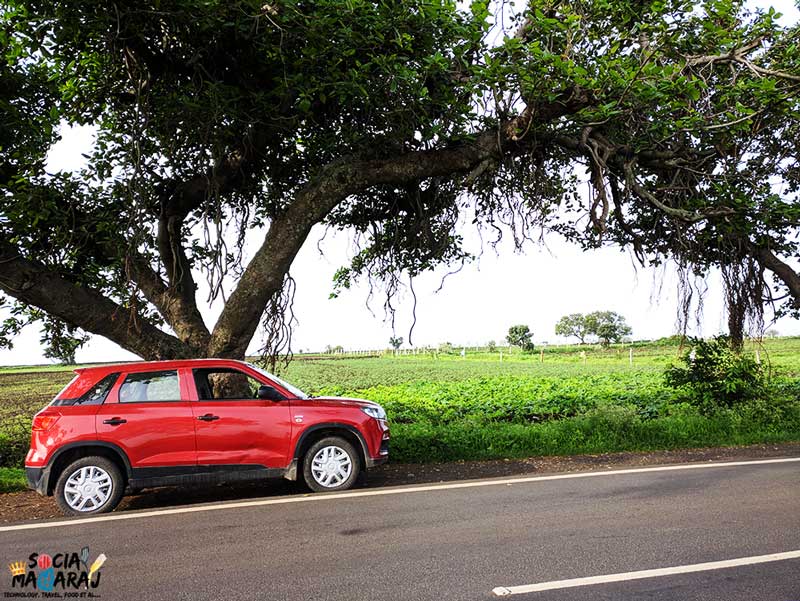 All I knew about Anantagiri Hills from my colleagues was that it has a lot of adventure and trekking opportunities. It is also home to some wildlife and a treat for bird watchers. Anantagiri Hills is also home to wonderful temples which is one of the major attractions there.
Driving from Hyderabad to Anantagiri Hills
Anantagiri Hills falls in Vikarabad district. Hyderabad to Anantagiri Hills Road Trip is about 85 kms one way and would take just under 2 hrs depending on what time of the day you leave. I recollected that during my Tata Hexa Blogger meet, I actually drove on this road ! I took the road via Nehru Outer Ring Road to Chilkur Balaji side then on to Chevella and finally Vikarabad.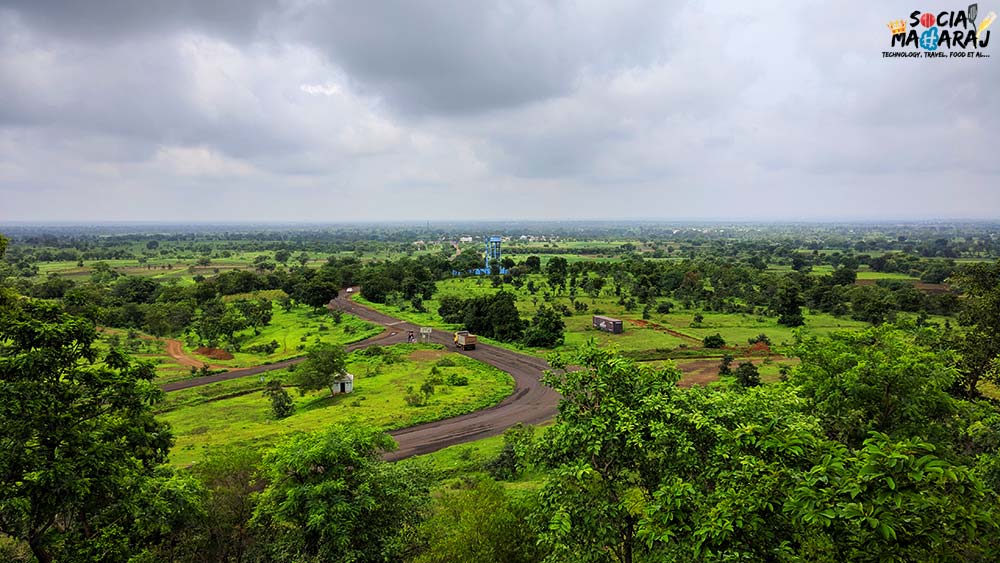 The road is pretty good, and is mostly a single lane road till Anantagiri Hills. If you leave little early you can avoid the city traffic and thus save time. I left at 6 am from the city and stopped at a lot of places on the way. The lush green farms on both the sides of the road is a treat to the eyes and the mind. The cool breeze hitting your face makes you realize why you should stay close to nature.
Anantagiri Hills – Hyped up Destination
Upon reaching Anantagiri Hills, I realized that there isn't much to do. Those who are fond of trekking can join some groups and go trekking. The religious folks can surely spend time at the temple. And if you are a nature lover, I'm sure you'll love the wilderness around. It's not technically a hill station, but has a handful of small hills around.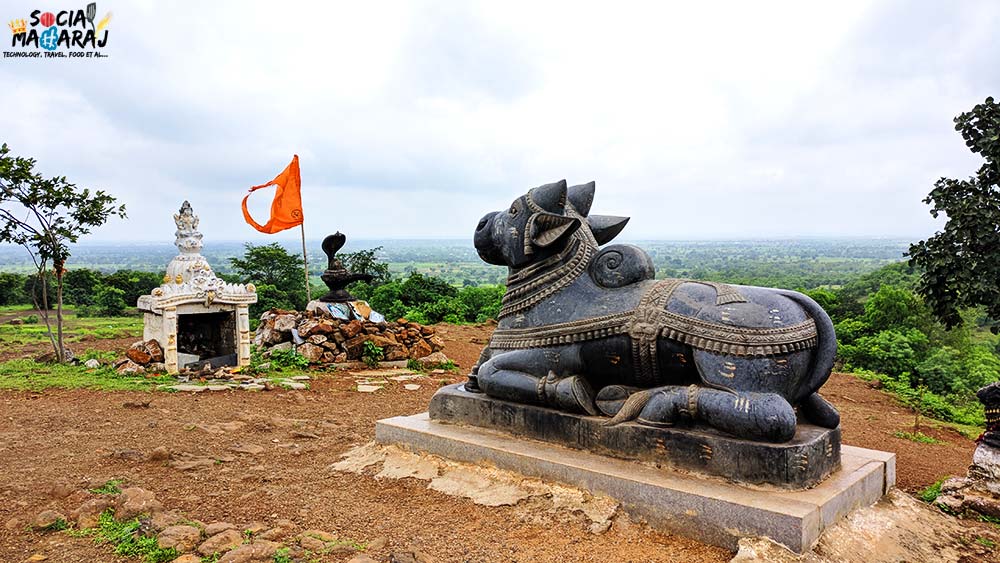 The view point in Anantagiri Hills is a disappointment as it isn't maintained. Most of the touristy spots have high parking fees – Rs 30 for cars – but the places aren't maintained. Barring that, if you don't have any time constraints, you can spend hours sitting on a hill and appreciating the nature. The weather was quite humid and overcast. I'm sure it will be much better when it pours !
One Day Hyderabad to Anantagiri Hills Road Trip
At about 85 kms from Hyderabad, Anantagiri Hills is an ideal place for a picnic. There are lots of open grounds where you can play cricket, soccer etc. Ideal for visiting in large groups or as couples, Anantagiri Hills is a monsoon destination. Personally, it was a rather muted show. There isn't much to do than drive around. I however enjoyed my road trip to Anantagiri Hills. I did see a lot of folks renting two-wheelers and visiting Anantagiri Hills. Have you been there already ? What places you think I missed visiting ? Mention in the comments below or tweet to me at @Atulmaharaj