Everyone enjoys having ice creams. Some like the traditional Vanilla, Butterscotch while many others enjoy the newer ones. I too love ice-creams a lot. Also most of them enjoy eating them in summers. But there are some others who are opposite – they like ice creams in Winters !!!! Chill !!
Well, I am one of them. Having ice cream in winters has its own fun. Best is that it will take ages for it to melt and you can enjoy licking it !! This time around I decided to visit Dezzerts Ice Cream parlor in Lucknow, Gomtinagar. The store looks pretty clean and good from the outside so decided to check it out. The items on the menu are vast and the best part was that everything on the menu was available. There was a Bull's Eye brownie dish too. I ordered a typical triple sundae with lots of nuts.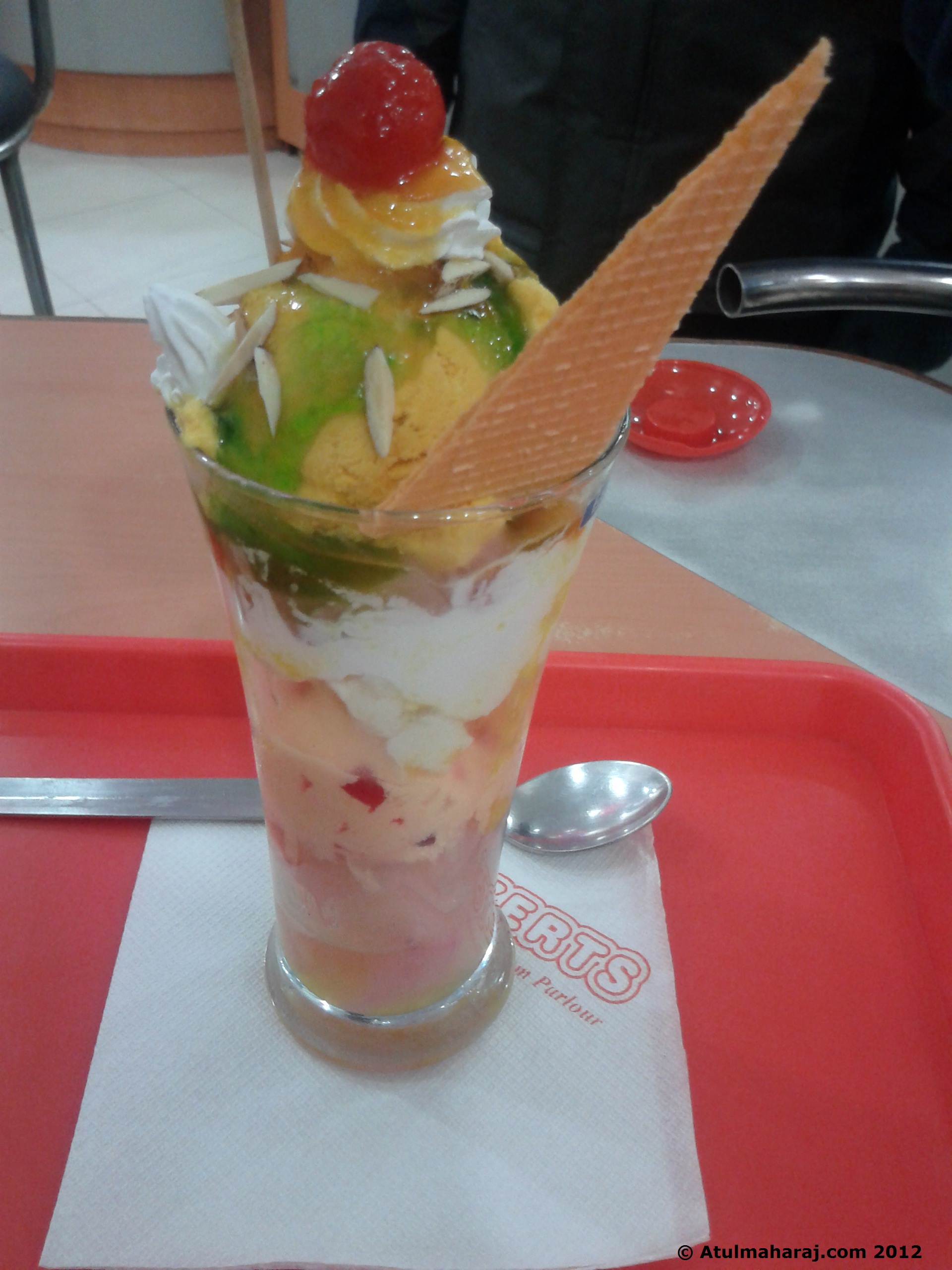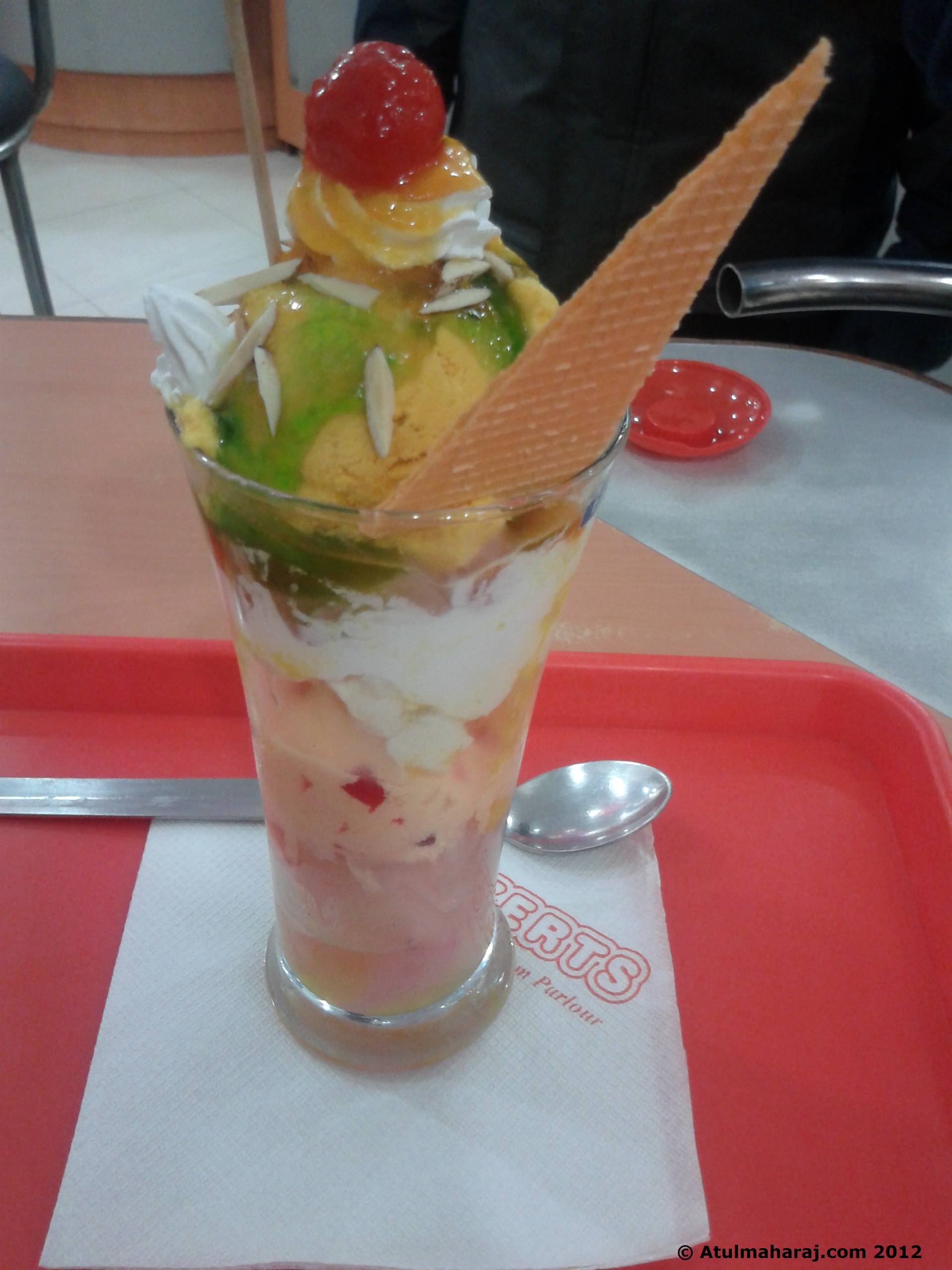 This is the triple sundae that I recently enjoyed on my Foodie-Trip. If you haven't had ice-cream in winter then you are seriously missing out on something !!

So, jump off you chair and grab one ice-cream !!