You all must have had a cup of coffee sometime or the other, be it the one for the 'sweet-tooth' or for the 'bitter-tooth'. Many enjoy it cold with lot of cream / ice cream in it while many enjoy it hot (well, this one from Bengaluru beats every other hot coffee hands down !)
But here's a new 'Twist of Taste' Coffee, presenting the Cafe Cuba ! This is a short review about it.  Initially I thought this would be a product by some new entrant in the beverage category, but to my surprise its the BIG DADDY – Parle Agro who's the inventor !!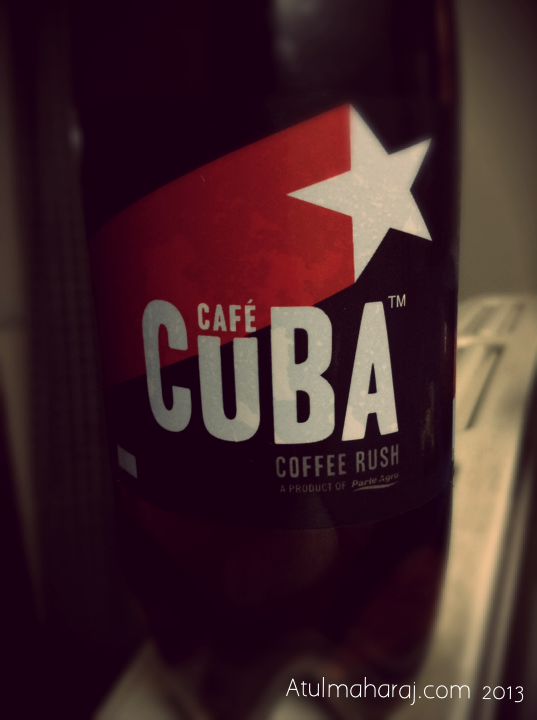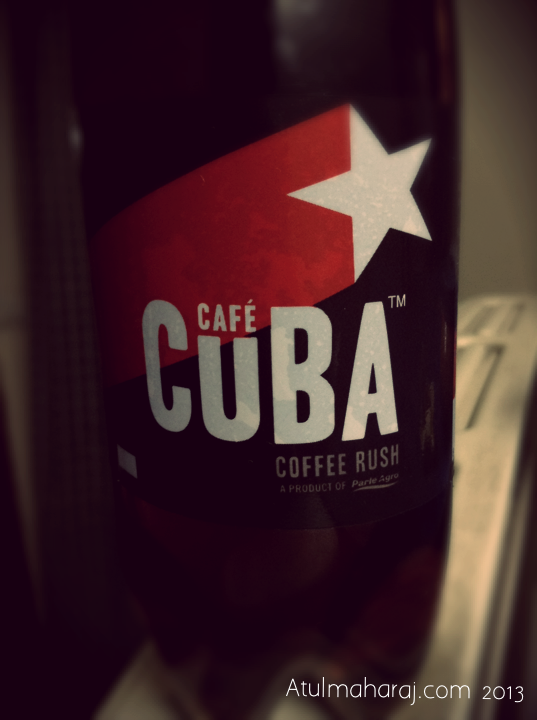 More info about the product. This is first of its kind – Aerated Coffee. A tinge of coffee in soda ! You might think of it as black coffee made in soda 😛 As far as the taste is concerned, I was unable to decide after drinking one whole bottle of it ! It has that coffee taste with right amount of sugar i.e. the bitter coffee. But I realized that the taste doesn't stay on for long.  If you are coffee lover, you might like to skip it, but will recommend to try it at least once !Let's see whether this product is a hit or a miss ??
Many of my friends told "Ab aaj toh Atulmaharaj iska(cafe cuba) ka photo leke apne blog shlog pe daalenge" (Today Atulmaharaj will definitely take a photo of this and post on his blog !) So going by what was said, here's a short review !
** THIS IS NOT A PAID REVIEW, ITS PURELY A PERSONAL EXPERIENCE. **