As usual was going through my WordPress admin area looking for any updates, comments etc. Suddenly I saw an unusual orange icon on top. When I clicked on it, it said Your blog is booming. There is a spike in your WordPress Stats
First I thought is it the Google Adsense's ghost coming back, as in will WordPress shut the blog for unusual traffic !!?? 😛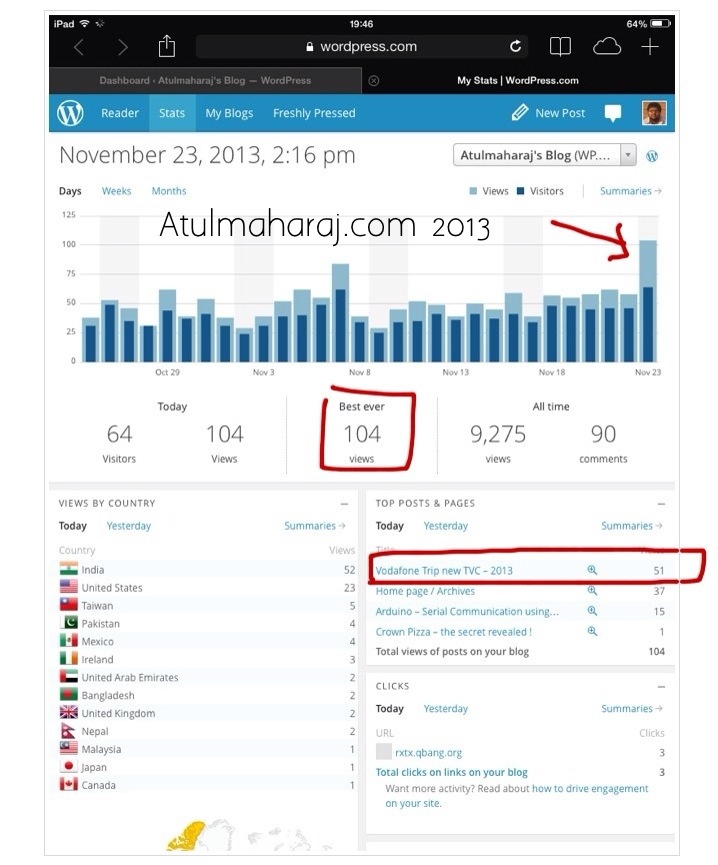 Upon clicking it, nothing serious though, but I too was surprised ! A whooping 104 views today, usually get around 40-50 average per day. But this was indeed surprising. On investigating further realised that my last blog post Vodafone Trip New TVC 2013 has gathered lot of eyeballs in the web-o-sphere.
Seems like it's not only me who like this advert… And it proves my choice isn't that bad !! 😛