For the past couple of days, Delhi and surrounding areas have been blanketed with thick fog which has derailed the train schedules with many trains running severely late. It has even grounded all flights at the Indira Gandhi International Airport, New Delhi.
Well here are a couple of photos that give you the feel from ground zero !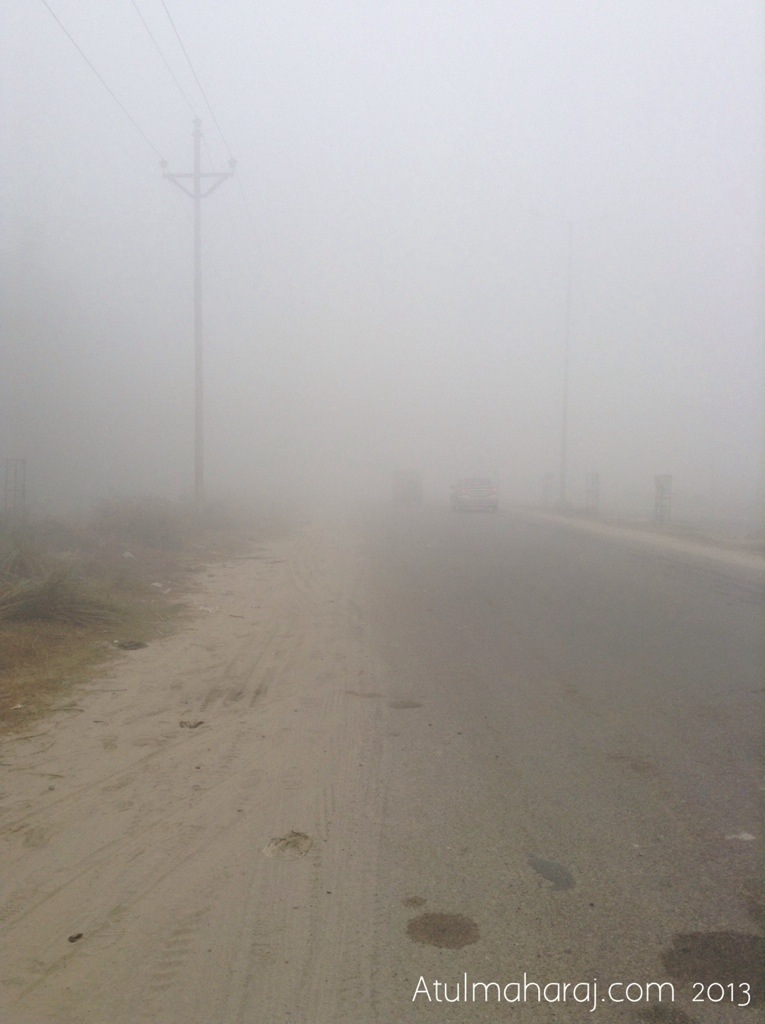 This weather condition has increased the travelling time exponentially as the traffic is running at snail pace..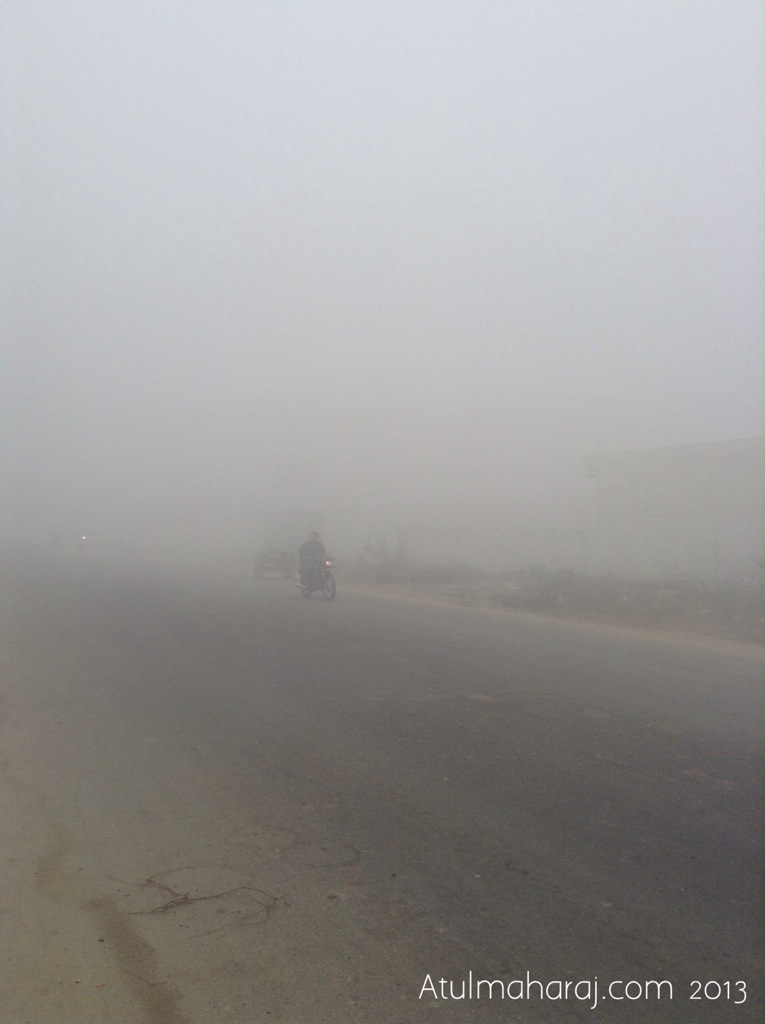 Happy Winter !!