The commercial website of Indian Space Research Organization or ISRO  is hacked, reportedly by Chinese Hackers. The hacked website www.antrix.gov.in is pointing to a website to buy Baseball jerseys which claims to be providing free shipping in China.
Just last week the ISRO had achieved a great feat. by launching 5 satellites using its PSLV carrier. However the system admins were quick to react and the page now shows a Service unavailable error. (approx 20 mins after they found out) Update: (15:16hrs IST) The webpage stands hacked. Though the service was down for a while, it's still pointing to baseball jerseys.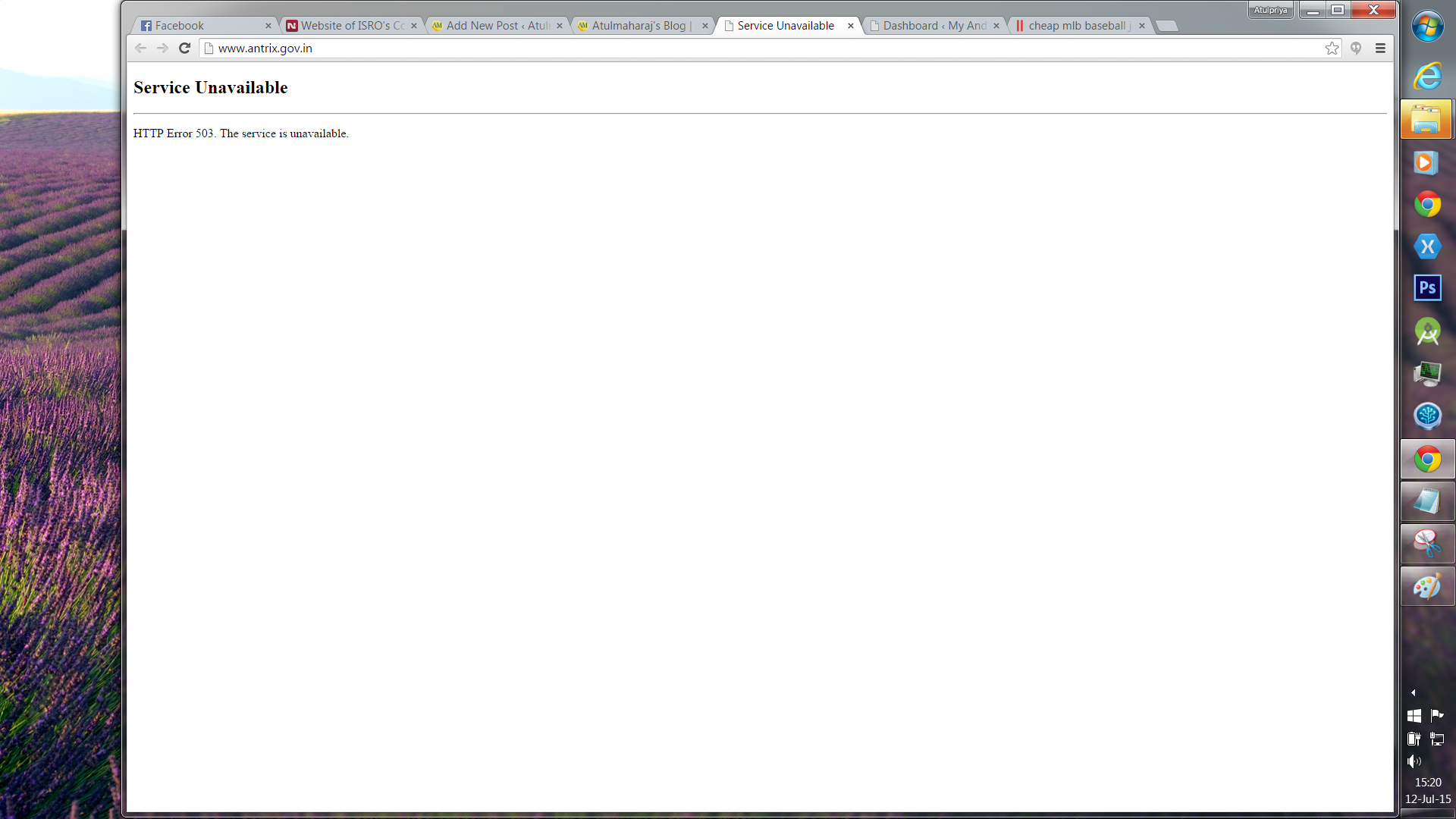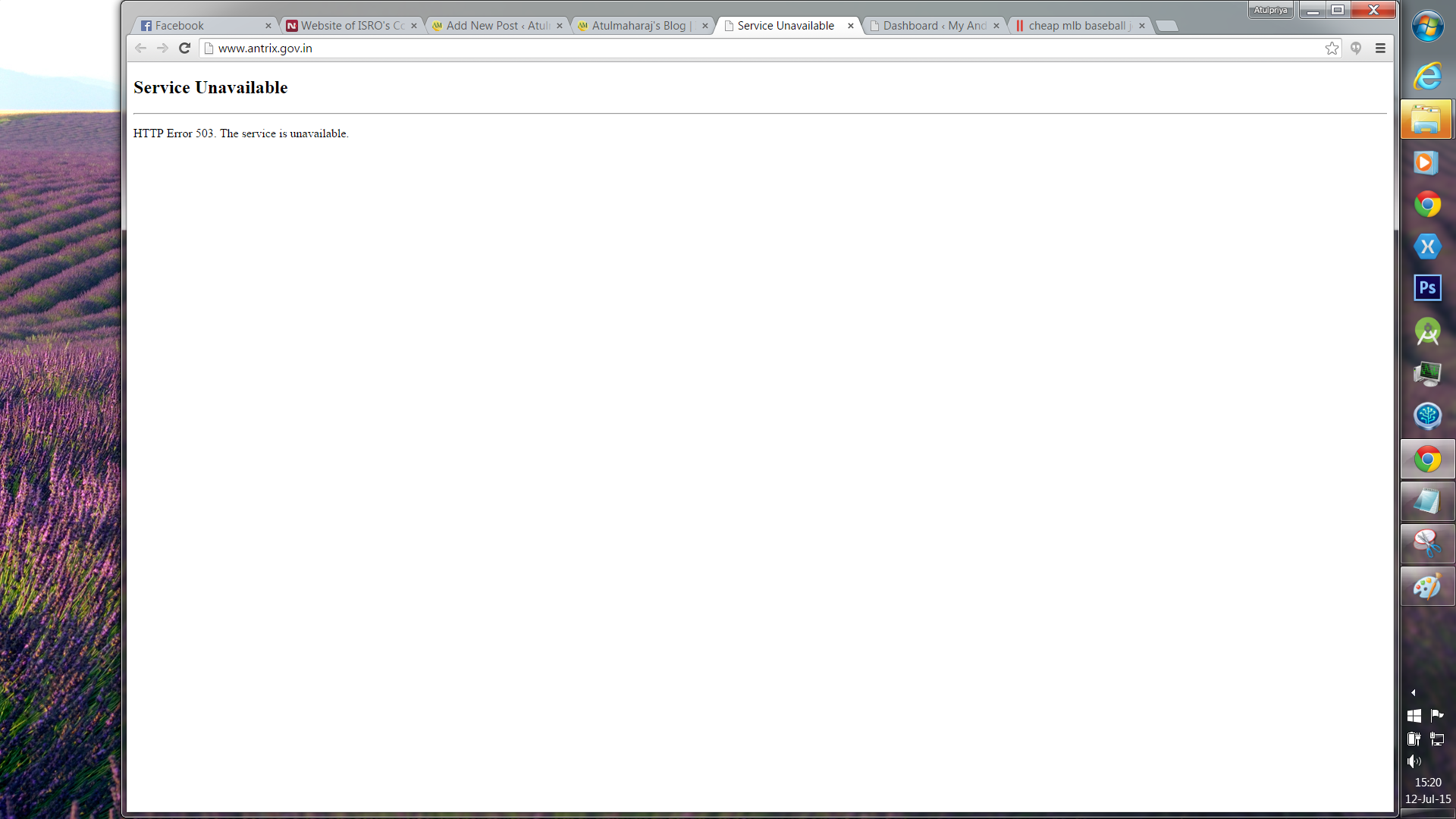 News first reported by NDTV.