Getting online has become a piece of cake and is an uncomplicated task. All you need is a clear cut idea about WHY you want to go online, because that is the fundamental thing. Once that is clear you should be clear about who your Target Audience will be. Why Target Audience ? Well that's an important thing because your idea is aimed at them. It's like saying if your idea is about cooking, you want people interested in cooking to visit your blog / website. After the target audience is decided, there comes the daunting task of getting a domain name. Note that I mentioned 'Daunting' because it indeed is a daunting task. A domain name is an address that everyone will know you / your idea online.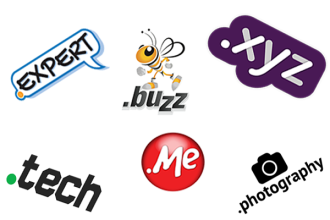 A domain name usually consists of two fundamental parts, a name and a TLD – Top Level Domain. When you purchase a domain name, your provide your name with a TLD for example: www.google.com implies Google is the name and .COM is the TLD which is short for Commercial. There are many TLDs made available by ICANN – Internet Corporation for Assigned Names and Numbers, a non profit organization that takes care of all the domain names and monitors other important aspects of the web.
ICANN has recently introduced many new traditional TLDs apart from the traditional .com, .net, .org et al. Here is a list of 5 new domain name extensions you should try for a personal blog / website:
.xyz: Thanks to Google for making this TLD an instant hit overnight after it decided to purchase the abc.xyz domain name. This TLD can be very well used for a website that deals with multiple things. .xyz in a way conveys the same message as .etc does – everything else. So if you wish to post about multiple ideas on your website, then this is the go to domain name.
.photography: I don't think I have to talk much about this. If you are photographer and intend to show your photos online, this is the perfect TLD for your. All the shutterbugs should definitely use this TLD as it conveys a lot about the website. You can also try .photo, .camera
.buzz: This TLD can be used if the whole idea behind your website is about posting the latest happening. If you tend to post about the latest 'trending' topics, then this is the perfect TLD for your website. It tells the visitors that the website usually posts about things that create a buzz !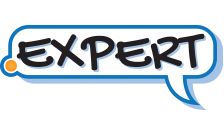 .expert: If you are a professional and possibly an expert in some field, then this TLD is made for you. Whether you are an expert in Engineering, Law, Marketing or SEO, this is for you. Use this TLD to tell your viewers that you are an expert at something !
.technology: Planning to post about the latest and the upcoming technologies and gadgets ? .technology or .tech is the answer. This is the perfect TLD if you intend to post about anything and everything related to technology. The TLD surely tells your viewers – a high voltage technology website ahead 😉
So, this was a list of 5 new domain name extensions you should try. Carefully picked TLDs that will help your create and help improve your online presence. Break the stereotype and go for the new TLD that are trending and will surely pick up as days pass. But before I conclude this post, there is one more TLD that is worth mentioning.
.me: If you are looking to create a personal yet professional website then this TLD is for you. If you wish to showcase your online curriculum vitae or portfolio then you should highly consider using this TLD. This TLD sends out a message that the website is all about you ! So go ahead and brag 😛
Well, that's pretty much about the 5 new TLDs you should try.
Wanting to purchase a domain name with any of the above TLD, get amazing discounts of Domain Names. Visit the Free Coupons page to get the coupon.
Already have a domain name ? Fed up with your current registrar and want to move away ? Read our Complete Domain Name Transfer Guide that will guide you to break free !