Ajmer as I've mentioned in the earlier posts is a very small town. Famous for the mystical Dargah Sharif and the town is visited by millions from around the world. If you haven't yet read my earlier post on Dargah Sharif, do check it out. I had been to Ajmer and Pushkar for a one day trip driving from Jaipur. Since I was short on time, the only thing that was on my list was to visit the Dargah Sharif. But we also planned to visit Pushkar which is like 20kms from Ajmer. Do read my previous post on Pushkar. In this post I'll talk about another place in Ajmer – the Anasagar Lake.
The Historic Anasagar Lake
The lake was build by Arnoraja, grandfather of Prithviraj Chauhan in 1135. Anasagar is spread over 13 kilometres and you simply cannot miss out on this lake. It has pavilions that were built by Shahjahan and Jehangir. If you are driving to Puskhar, you will cross this lake. Being another tourist destination in Ajmer, Anasagar lake sees a lot of people, especially in the evenings.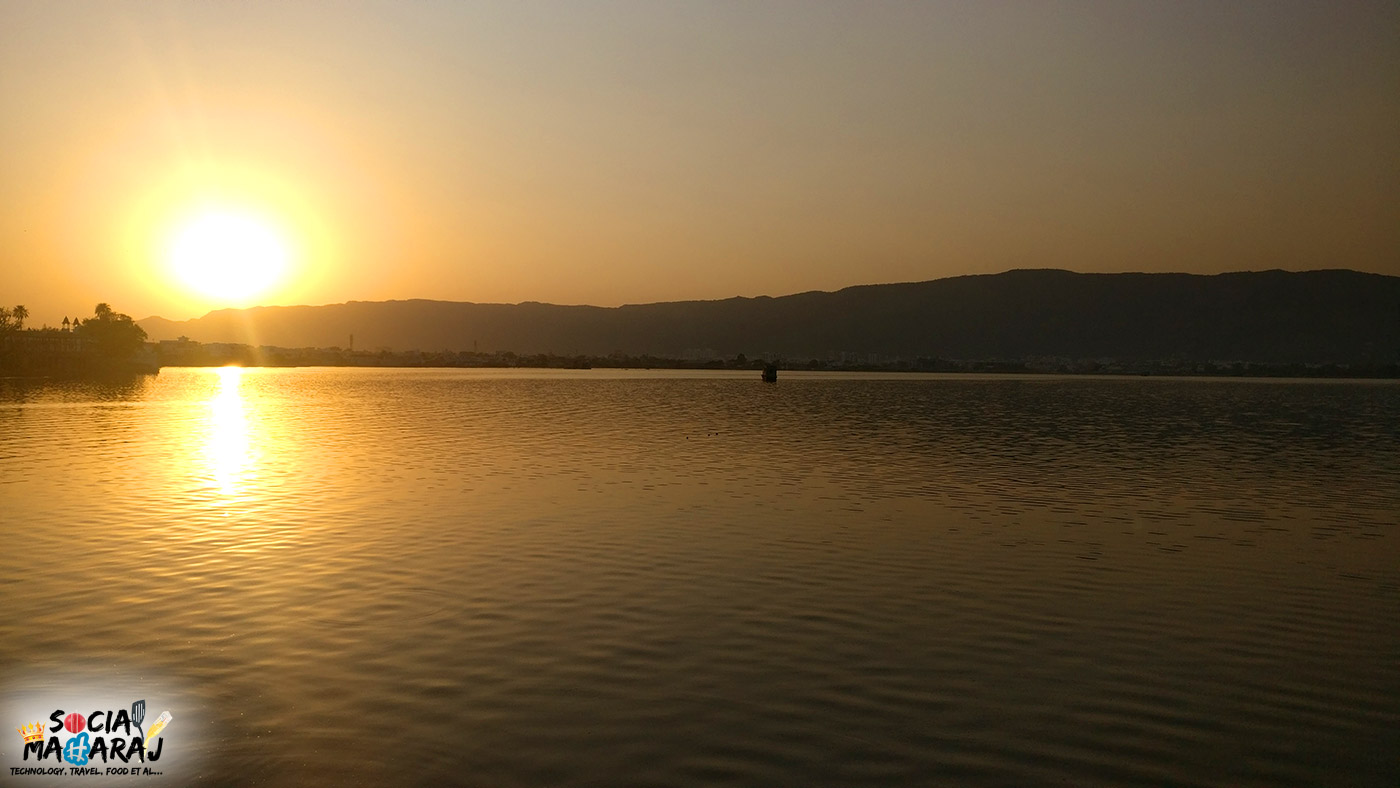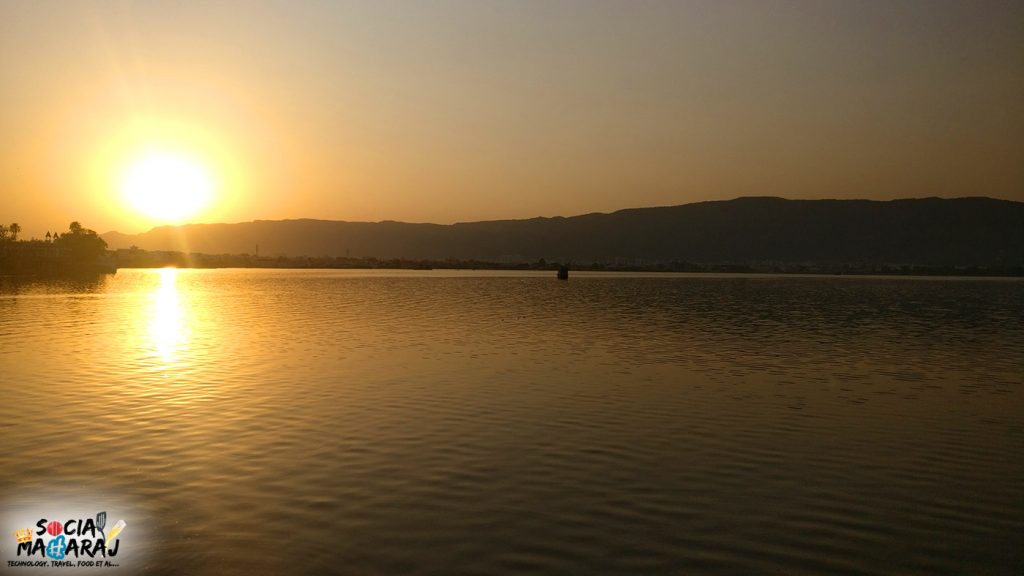 Short Visit to Anasagar
Since we drove from Ajmer to Pushkar we did cross the Anasagar lake a couple of times. The end which we crossed while returning from Pushkar seemed to be much cleaner than the others. The photo which you see here is taken from the opposite end. The lake is actually very big some thing on the lines of the Jaisamand lake in Udaipur. The lake makes a great place to witness the sunset. However, since we had to reach Jaipur by night, we couldn't afford to witness the sunset.
End of Jaipur – Ajmer – Pushkar Diaries
I would say that I was more than satisfied with my one day trip to Ajmer and Puskhar. I regret not visiting Ajmer while I was in Delhi before 2014, but glad that this happened. We got to see Pushkar – Bramha Temple and Pushkar Lake. Overall it was a wonderful trip. And any road trip is not complete without great friends. I know these posts were a little late as it's almost a month since I visited these places, but I'm glad it happened 🙂 If you have any questions or suggestions related to my Ajmer Trip, shoot a tweet to @Atulmaharaj or leave a comment below.