Often fondly referred to as the 'Niagara Falls of India', Hogenakkal is a scenic waterfall located in the Dharmapuri district of Tamil Nadu. It is about 180 kilometers from Bangalore and 46 kilometers from Dharmapuri. The word Hogenakkal is derived from 'Hoge'(Smoke) and 'Kal'(Stone) as it appears as though the rocks are smoking from the force of the water-stone collision. These falls are formed when the water of the River Kaveri falls from a great distance at Hogenakkal. The driving force of the water is so great that the sound can be heard from a great distance like thunder. Driving from Bangalore to Hogenakkal using a car hire service can be a delightful way to spend the weekend.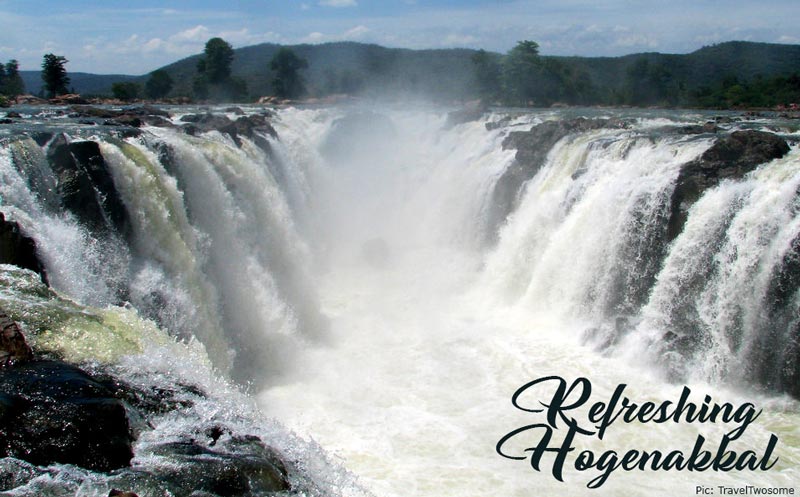 A drive around Hogenakkal Falls
There are many car rental services available in Bangalore. Rent a car in Bangalore and explore the town. Self-driving is the best option to enjoy privacy and complete freedom to change plans and make impromptu stops. On reaching Hogenakkal, the tourists are met with the striking view of the waterfalls. There are a number of adventurous activities to participate in near the falls. During summer time when the water levels are low, there are Coracle/Small boat rides available. There are rocks and boulders dotted across the water on all sides. The coracle is manoeuvred by the boatman through these rocks to go as close as possible to the point where the water falls from a great height. This view is one of the main reasons why people travel from all over Karnataka and Tamil Nadu to come to Hogenakkal Falls.
Apart from sight-seeing, water rafting is another popular activity that brings great enthralling experiences to all visitors. Once done with the exciting boat ride, visitors can try the famous local fried fish and raw mangoes. The drive to and from Hogenakkal falls takes around half a day. For those people traveling because they need an escape from their daily life, a short trip to Hogenakkal will be as refreshing as ever. The beauty of the falls cannot be expressed in mere words but has to be visually experienced.
Surrounding attractions at Dharmapuri
Literally translating to mean the 'City of righteousness', Dharmapuri is a district in the North West corner of Tamil Nadu. The district is located conveniently away from a lot of other tourist attractions like Yelagiri hills and Yercaud. Driving from Bangalore through Hosur, or through the Male MahadeshwaraBetta, which is just 89 kilometers away from the Hogenakkal falls makes for a fun weekend getaway from Bangalore. A few historical attractions like Shri Theerthagirishwarar temple, Subramanya Siva Memorial and ChenrayaPerumal temple are present in Dharmapuri. There is also a Crocodile Rehabilitation center for wildlife enthusiasts.
Car rental services like Zoomcar have introduced affordable rental plans, which can be changed real-time according to driving requirements via an app-based system. Bangalore and places around this city can be easily explored by hiring a self-drive car rental.